The 2022 Comment & Win Competition Ends in a Blaze of Innovation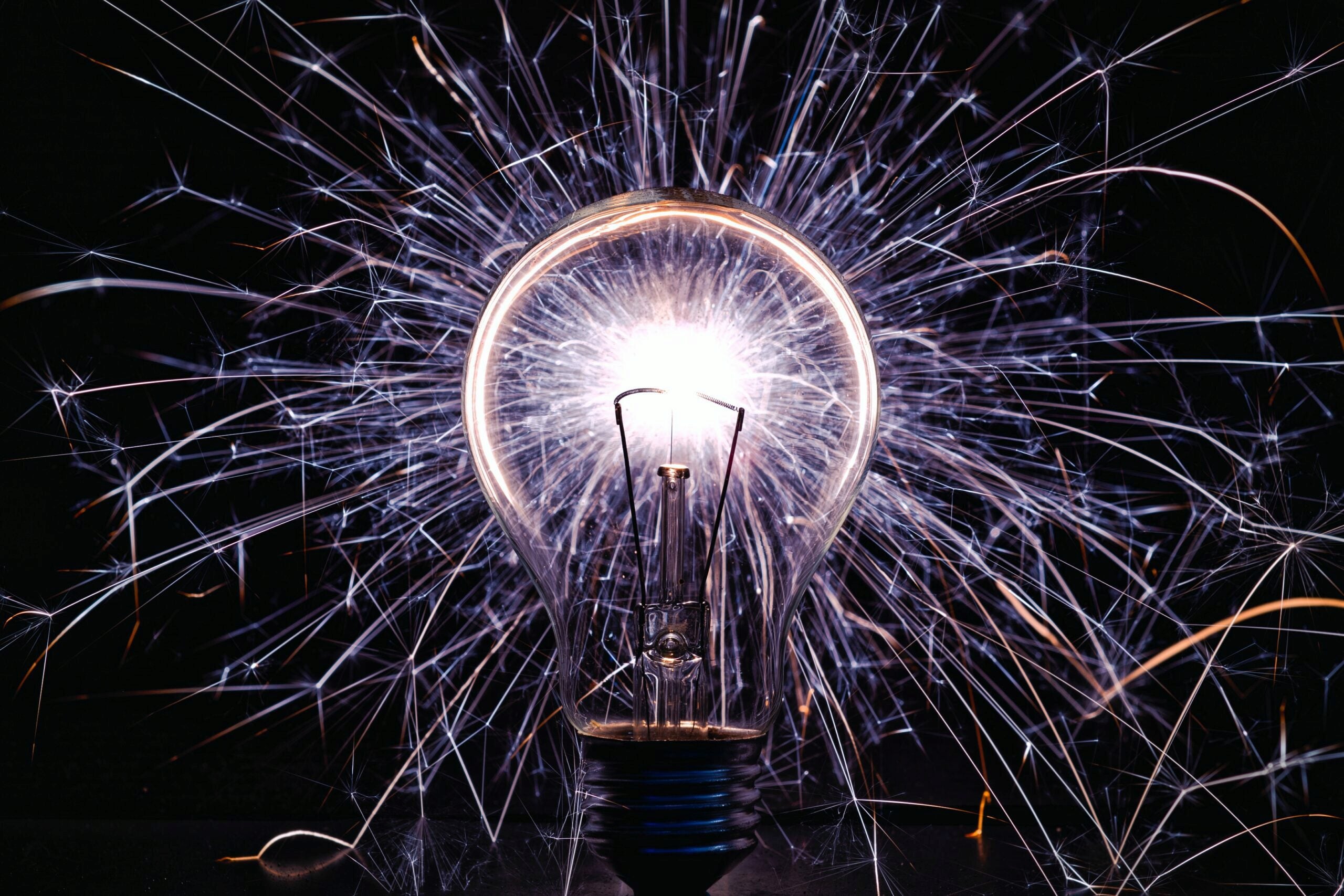 To kick off our Round 4 highlights, we turn to Serguei Netessine, the Dhirubhai Ambani Professor of Entrepreneurship and Innovation at the Wharton School, and Wharton's Senior Vice Dean for Innovation and Global Initiatives, for inspiration.
In the Global Youth article Strategies that Trigger Innovative Thinking, Netessine says, "The only thing that you can do to maximize your chances and increase your odds for finding the great innovation…is to keep generating ideas. You need thousands of ideas to find a few exceptional ideas."
While we didn't quite get thousands of ingenious ideas during the final "Innovation Nation" round of Global Youth's 2022 Comment & Win contest – which lasted from July 25 to August 12, 2022 — we did get 75 comments from young innovators who embraced the Round 4 challenge to make an existing idea better. They each acted upon Netessine's No. 1 suggestion for triggering creative thought: Discovering inspiration in existing innovations – in this case ideas and entrepreneurial startups featured in the pages of Global Youth articles.
'Blown Away'
We echo the sentiments of Round 4 commenter Laura F.: "I'm constantly blown away by the level of innovation and creativity of my fellow high schoolers." Our team also took note this round of your deeper research to gain perspective on problems and potential solutions, as well as your vision to launch new school clubs as a first step toward addressing needs and exploring innovative ideas. For example, Yoo S. and Daeyoung K. are destined to collaborate with their separate school club-based approaches to educating peers about the risks of cryptocurrency.
With that, here are the Round 4 winners of Wharton Global Youth's 2022 Comment & Win contest:
The top prize this round goes to Henry L., 17 and a senior from Bayview Secondary School in Ontario, Canada, for his comment on the Global Youth Future of the Business World podcast Launching a Health Sports Drink 'By Gen Z for Gen Z.' Henry, the tone of your comment is personal and relatable, and you truly build on Alana Andrews' existing business model and social media presence with ideas she could implement right away.
"As an entrepreneur myself, we both know that the best of businesses still have room for improvement. " -Henry L., Top Commenter, Round 4
First Runner-up is Alan Z. for his comment on the Global Youth article Discovering the Power of Data to Predict Forest Fires. Alan, we loved your thoughtful and well-expressed, research-driven "extensions" for additional data points and approaches to wildfire prevention. We hope the California State Department is taking note.
Shout-out to Second Runner-up Zizhou P., 18 and a senior at St. George's School in Rhode Island, U.S., for his comment on Fintech Megatrends Transform Our Relationship with Money. Talk about human-centered problem-solving. Zizhou looks more broadly at the fintech industry to innovate around a subset of inclusion – the older generation of seniors who are often left behind by tech progress. His ideas were inspired by his personal experience of wearing an "old age simulation suit" during a student program at one of the largest banks in China.
Third Runner-up Justin L., 16 and a junior at Stuyvesant High School in New York City, presented several sound, simulation-inspired expansions to Sara Beniwal's proposed prototype for A Virtual Reality for Nervous New Drivers. This podcast featuring VirtuRoad VR technology was among the most popular for innovation-minded commenters in Round 4. Many students were taken with the idea and ways to improve upon it in today's emerging metaverse economy.
Kudos to fourth Runner-up Ruosia L., 16 and a junior at Shanghai SMIC Private School in China, for her response to Cornellius Suhartono on the podcast transcript A Fashion Label Wants to Change How People Think about 'Made in Indonesia.' She offers several innovative suggestions to help student and entrepreneur Suhartono strengthen how he amplifies his country's culture through clothing.
Fifth Runner-up Caroline X., of New York City, U.S., does a great job of adapting an original idea to a new industry on the article CEO Alex Poscente Unveils Her Plan for an Augmented Reality App. With another nod to the metaverse economy – a space ripe for innovation – Caroline draws on the original text, the comment thread and her own experiences to imagine "revolutionizing how the next generation is taught."
This round, we're also highlighting a few Comment & Win Superlatives that stood out for their quality relating to a theme. In no particular order, here are this round's superlative winners:
Most Socially Impactful Club-Inspired Innovation: Yingxuan L., 17 and a senior from Appleby College, Ontario, Canada, for her comment on the Future of the Business World podcast Confronting Educational Equity and Student Wellness.
Best Response to COVID and Market Need: Yeonwoo "Vivianna" P., 16 and a junior at the American International School of Guangzhou, China, for her comment on CEO Alex Poscente Unveils Her Plan for an Augmented Reality App.
Most Likely to Inspire Voter Engagement through Innovation: Daniel Y., 16 and a junior at the Bronx High School of Science in New York, U.S., for his comment on the Future of the Business World podcast Sanjana Yeddula on Raising Gen Z's Political Awareness.
Deepest Research Around Urban Livestock Potential: Minjae K., 18 and a senior from Northfield Mount Hermon School in Mass., U.S., for his comment on the article Exploring the Balance Between Business and the Environment.
Destined to Empower Children Who Have Prosthetic Limbs: Sophia W., 15 and a sophomore at Benjamin N. Cardozo High School in New York, U.S., for her comment on the Future of the Business World podcast Cool Sneakers and 'Creative Destruction' with Jiro Noor.
Most Unique Adaptation of a Wharton-driven Bio Idea: Peter Z., 17 and a senior at Benjamin N. Cardozo High School in New York, U.S., for his comment on Biotech Innovation that Breaks Down Plastic and Feeds the Fish.
The 2022 Grand Prize
It's time to announce this year's Grand Prize winner, a strong and persuasive voice in the Wharton Global Youth 2022 Comment & Win contest since her reflections first began appearing on June 15, 2022 at 9:57 p.m. Eastern with the words "I applaud this altruistic team at Altrui Foundation" on a thread about a health-care startup. Then soon after at 10:44: "When my parents tell me to spend more time in the outdoors, I comply. However, when I step outside, I join the 99% of people who breathe air that exceeds the World Health Organization's guideline limits for pollutants" in response to 10 Truths from Leaders in the Climate Movement.
Congratulations to Vera H., our 2022 Comment & Win Grand Prize Winner!
Vera, 14 and a sophomore at W.B. Ray High School in Corpus Christi, Texas, U.S., added deep value to each round of this year's Comment & Win discussion, commenting a total of 16 times throughout the competition.
Vera's top honors have nothing to do with quantity and everything to do with quality. Her comments were among the shortest in each round; and yet, she still reflected deeply, questioned intentionally and added tremendous value to the conversations through her own knowledge, insight and experiences. She is curious and a critical thinker about a wide variety of business-related topics, from STEM and urban living, to climate change and foreign policy.
Vera would have snagged a top commenter spot in Round 4 for her impressive "innovation trigger" on Discovering the Power of Data to Predict Forest Fires, or even her interesting take on gamer collaboration in response to the article A "Battle Royale" Between Two Video Game Companies. But we figured we would include those accolades as part of her Grand Prize victory.
Great job, Vera! You are the big 2022 Comment and WINNER! Be on the lookout for a care package of Wharton Global Youth Program swag.
We would also like to recognize several other repeat commenters from our 2022 Comment & Win, all of whom shared their ideas and opinions with us for most if not all of the rounds from June to August. They are (in no particular order): Henry L., Luna W., Ruosia L., Yash G., Justin L., Cindy X., Genessa K., Jessica K., Sophia W., Caroline X., Semin Y., Benjamin C., Sunny P., Adrian Z., Daniel Y., Sabrina Z., Seojin K., Jianyi Z., Soeun K., Ryan S., Jade L., Zihan S., Jiwon R. and Joshua L. You can read about their comments and others in our reports from Round 1, Round 2 and Round 3.
A big thank you to Wharton School Press for providing a selection of Wharton faculty-authored e-books to all our top winners throughout the competition.
We are going to miss our 2022 commenters! Your insightful and powerful voices were a special kind of summer sustenance for our Wharton Global Youth Comment & Win team. Continue to flex your critical thinking, conversations and especially curiosity as you grow into remarkable business leaders.