Wharton Global Youth Program
Residential Programs  —  Online Programs  —  College Credit Opportunities
The Wharton Global Youth Program mobilizes the extensive opportunities of the Wharton academic community to educate and inspire pre-collegiate students to explore business practices, analyze the world's complex challenges, and take the first steps in becoming leaders who will transform the global economy.
High school students in residence during the summer
Video, audio, and articles of Wharton faculty teaching business and finance concepts
For Credit
Wharton Pre-Baccalaureate Program
Earn college credits and enroll in Wharton courses in the Pre-Baccalaureate Program, designed for exceptional rising high school seniors. Taught by Wharton instructors and supported by academic advisors, students in the program get to experience education at a top-ranked business school in a small class environment.
Feb. 22, 2021
for Spring 2 Session
April 15, 2021
for Summer 1 Session
May 28, 2021
for Summer 2 Session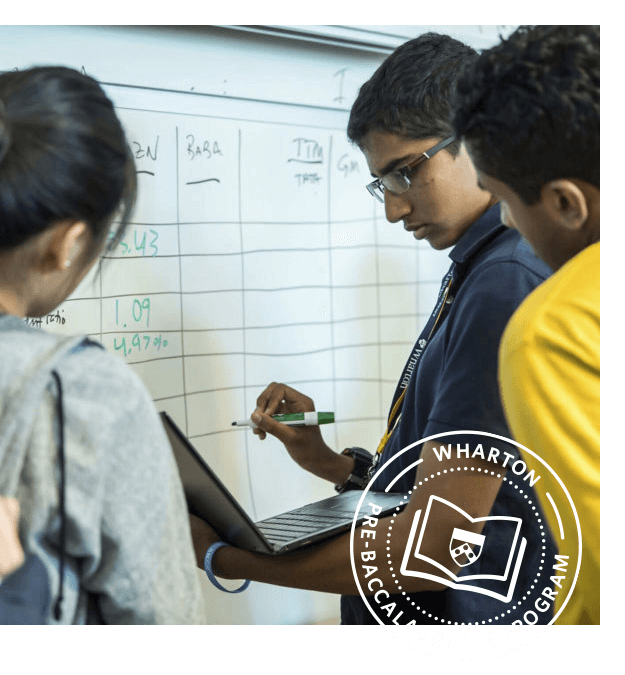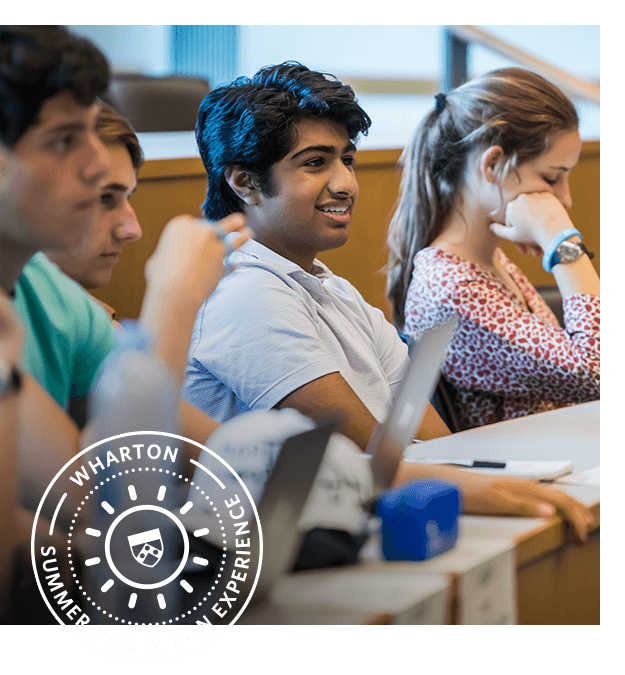 Non-Credit
Summer Immersion Experiences
The Wharton Summer High School Programs are immersive, pre-collegiate experiences for students currently enrolled in grades 9–11. Led by Wharton faculty and instructional staff, these programs explore topics driven by Wharton research and teaching. Students get the chance to engage with our rigorous business education while studying and networking with global peers, all before they head to college.
Essentials of Finance

Wharton Business Leadership Academy

Data Science Academy

Moneyball Academy

Sports Business Academy
Future of the Business World

Moneyball Academy: Training Camp
Knowledge@Wharton High School
Find hundreds of articles, videos, lesson plans, and more on Knowledge@Wharton High School, an online portal that introduces high school students and educators to business concepts, personal finance, and college/career preparation.
News
On Friday, May 7, the top 10 teams in our Wharton Global High School Investment Competition gathered online to answer challenging questions from the judges and to learn who would take top honors as the three best analytical and strategic investment teams in the world. Check out the winners! And get registration info for next year's competition, which opens June 1.
Podcast Episode
An innovator from Virginia and her two collaborators are creating a software platform to detect implicit bias in text — and build accountability for racism. During our May podcast, she provides details of her project, and discusses her own passion for racial justice and why she believes that passive activism won't lead to lasting change.
Featured Content
Our May content theme is data science, which is transforming the business world. Statistics, machine learning, algorithms, programming – they're all part of today's powerful data landscape. We chatted with a high school senior from New York who embraced many of these skills while working on a comprehensive research project at Wharton.

Resources for Educators
Wharton Global Youth Program provides resources and training for teachers both inside and outside the high school classroom, including professional development opportunities and teaching tools. Offerings include lesson plans and articles with conversation starters, monthly themed toolkits, a comprehensive video glossary, and student competitions.