Wharton Global Youth Program
Residential Programs  —  Online Programs  —  College Credit Opportunities
The Wharton Global Youth Program mobilizes the extensive opportunities of the Wharton academic community to educate and inspire pre-collegiate students to explore business practices, analyze the world's complex challenges, and take the first steps in becoming leaders who will transform the global economy.
High school students in residence during the summer
Video, audio, and articles of Wharton faculty teaching business and finance concepts
For Credit
Wharton Pre-Baccalaureate Program
Earn college credits and enroll in Wharton courses in the Pre-Baccalaureate Program, designed for exceptional rising high school seniors. Taught by Wharton instructors and supported by academic advisors, students in the program get to experience education at a top-ranked business school in a small class environment.
Feb. 22, 2021
for Spring 2 Session
April 15, 2021
for Summer 1 Session
May 28, 2021
for Summer 2 Session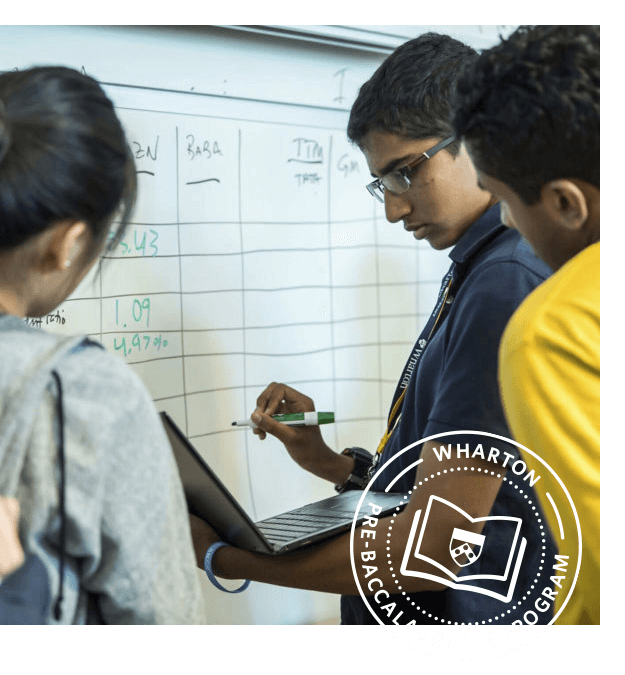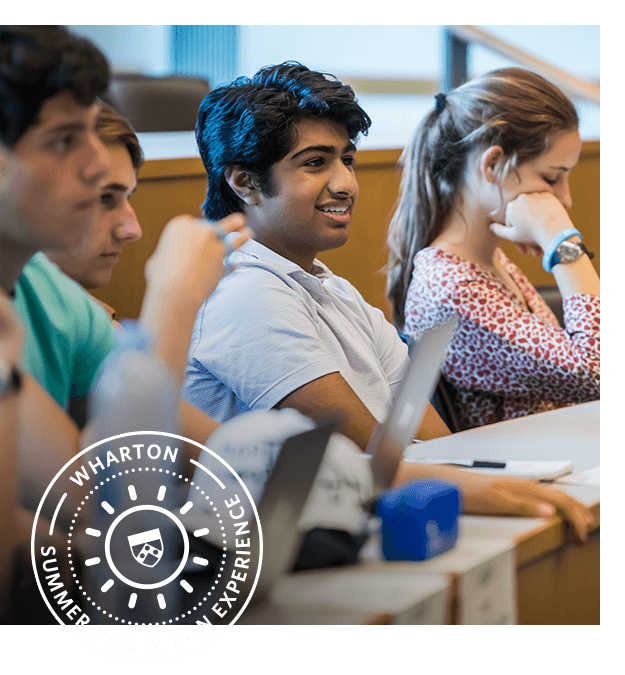 Non-Credit
Summer Immersion Experiences
The Wharton Summer High School Programs are immersive, pre-collegiate experiences for students currently enrolled in grades 9–11. Led by Wharton faculty and instructional staff, these programs explore topics driven by Wharton research and teaching. Students get the chance to engage with our rigorous business education while studying and networking with global peers, all before they head to college.
Essentials of Entrepreneurship

Essentials of Finance

Leadership in the Business World

Data Science Academy

Moneyball Academy

Sports Business Academy
Future of the Business World

Moneyball Academy: Training Camp
Knowledge@Wharton High School
Find hundreds of articles, videos, lesson plans, and more on Knowledge@Wharton High School, an online portal that introduces high school students and educators to business concepts, personal finance, and college/career preparation.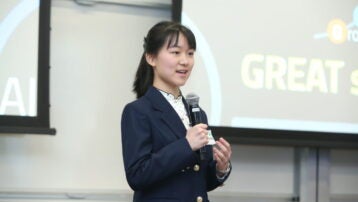 News
At the end of December, the Wharton Global Youth Program received 972 final reports from teams in 35 countries, nearly doubling last year's final submissions. After careful review by our internal team and a group of professional asset managers from Aberdeen Standard Investments, we have selected this year's regional finalists.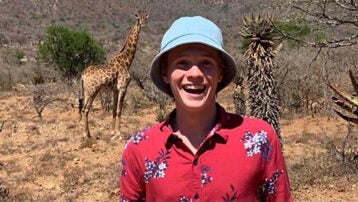 Podcast Episode
Our February podcast features Rylan Robb from Mozambique, Africa, who shares his experience of launching an entrepreneurial idea as part of a team. After attending our Future of the Business World online course, Rylan and his co-founders launched Zenarc, an online peer-learning platform. Rylan hopes it will make education more accessible for teens around the world.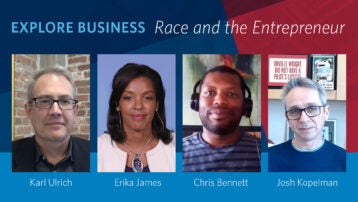 Featured Content
We're excited to launch our Explore Business opportunities, gateways to video conversations, readings and activities that encourage high school students to think deeply about issues affecting business and society. Race and the Entrepreneur, featuring leaders from business and academia, examines unjust practices against minority entrepreneurs and how to level the playing field.

Resources for Educators
Wharton Global Youth Program provides resources and training for teachers both inside and outside the high school classroom, including professional development opportunities and teaching tools. Offerings include lesson plans and articles with conversation starters, monthly themed toolkits, a comprehensive video glossary, and student competitions.