A 'Battle Royale' Between Two Video Game Companies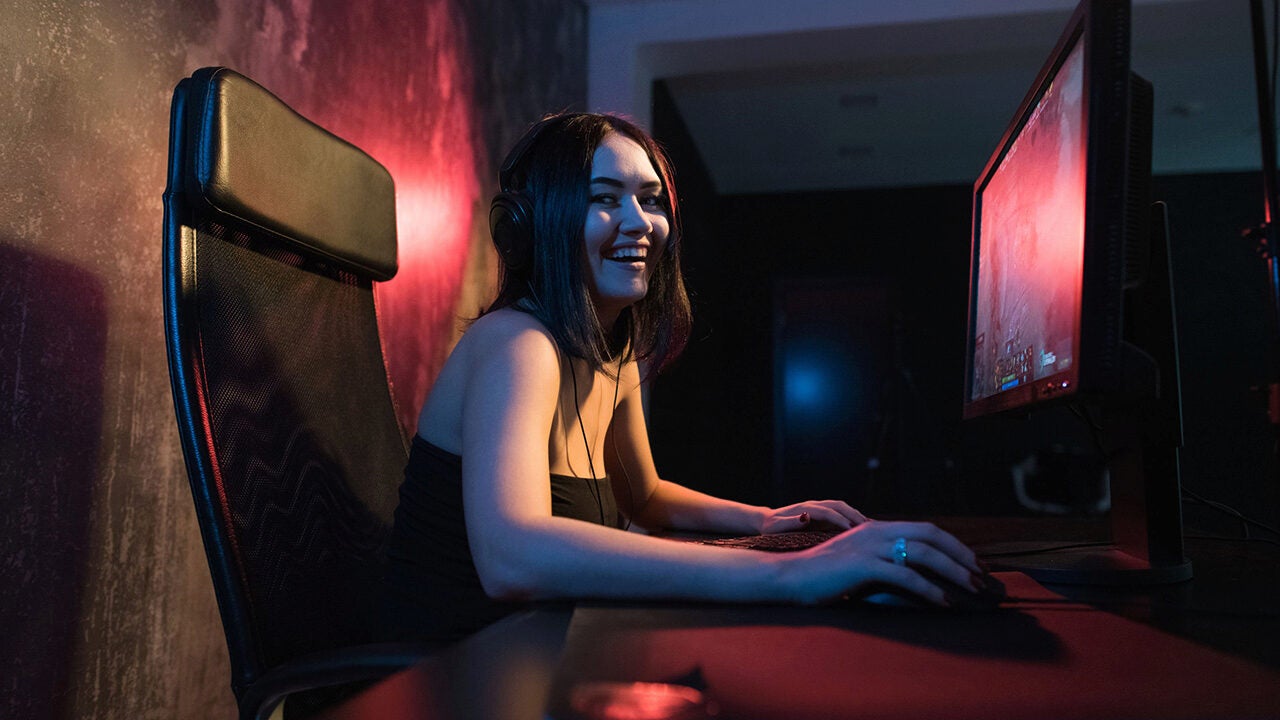 The debut this month of Apex Legends, the new, free battle royale video game from the company Electronic Arts, is kicking up some dust in the gaming industry. This is mainly because Fortnite, the free battle royale game that has been a runaway hit for Epic Games since it launched in July 2017, now has some serious head-to-head competition. According to the latest numbers, Apex Legends has signed up 25 million users since it launched last week on February 4, a much faster rise than Fortnite, which signed up 45 million registered players in its first four months. Of course, Fortnite now has more than 200 million users.
While many gamers spend time analyzing the virtual battlefields, they don't always understand how the companies that create these games operate and compete. So, jump on our business "battle bus" and let's check out four fast facts about the competitive landscape of the companies that created Apex Legends and Fortnite.
Electronic Arts (Apex Legends) and Epic Games (Fortnite) are both American video game developers; however, they are also different in many ways. Electronic Arts, based in North Carolina, is a public company, which means that its ownership is spread among the general public through the issuance of shares of stock that are traded on a stock exchange, in this case, NASDAQ. Epic Games, based in Silicon Valley, California, is a privately owned company, which means that it is owned by a small group of shareholders or company members and does not trade its company stock to the public on an exchange. Public companies, regulated by the Securities and Exchange Commission, must report much more information about their company decisions and financials to the public, while private companies are often able to keep more information to themselves. This difference in corporate structure was especially notable last week when EA launched Apex Legends. The company's stock surged to its biggest gain since 2014, as eager investors wanted to buy shares when they saw so many users signing up to play the Fortnite rival.
Launching a new game like Apex Legends is a really big deal, so it is positive corporate news for Electronic Arts that the user base is growing quickly. In other words, EA could see a strong return on its investment to develop the game. Ethan Mollick, a Wharton associate professor of management who studies entrepreneurship and innovation and follows the gaming industry, recently told the publication Penn Today that video games from big-league developers are increasingly more expensive to create and launch, which means that not as many giant games are hitting the market. The team at Electronic Arts has got to be encouraged that Apex Legends recently took over on Twitch, attracting the most viewers on the live-streaming video platform.
Despite its cred as the reigning worldwide battle royale champ, Epic Games has started looking over its shoulder at the approaching Electronic Arts. The competitive gaming industry requires companies to be mindful of their closest rivals and constantly be finding ways to innovate in order to dominate. This week, Epic Games is rolling out Fortnite 7.40, the latest version of the popular game that will fix some of the issues that players have complained about. Fortnite gamers will now be able to crouch while in Edit Mode and planes will no longer be able to crash through structures, for example. While these changes have been in the works, the timing following the robust Apex Legends launch is likely no coincidence. "The success of Apex Legends highlights the importance of quality over first-mover advantage within the video gaming industry," notes Wharton marketing professor Pete Fader. "Playerunknown's Battleground (PUBG) was the first major entrant into the "battle royale" genre. It's early success was quickly overshadowed by the launch of Fortnite, a better designed game. Now, Fortnite itself is threatened by a newer, sleeker challenger. How Fortnite will respond remains a question."
Gamers love to play and to win, but the mission for heavy hitters like Electronic Arts and Epic Games is ultimately to make money. Don't let the fact that they both now have free battle royale video games competing head-to-head fool you. They are focused on generating revenues without having to invest too much money into making new products. Wharton's Mollick points out that the move toward the free-to-play model is because, once they captivate the players, the companies can generate substantial ongoing revenue. "From a company perspective, anything that can help you make money without a lot of development effort is going to be helpful," he told Penn Today. "Subscription services, loot boxes, and downloadable content are all proven ways to do so."
Related Links
Conversation Starters
Which do you prefer, Fortnite or Apex Legends? What do you think are the key competitive advantages for each company?
Are you an investor in the video game industry? Which company shares do you own and why? Share your story in the comment section of this article.
The esports industry may soon top $1 billion in annual revenues. Using the related links, explore this industry and how it fits into the video game business. Share what you've learned with a partner or in a group.