Cambridge, UK:
Strategy and International Management
This two-week program explores organizational strategy, principles of management, and international business from within a vibrant hub of innovation and research at the heart of Cambridge, England.  
Overview
Featuring interactive lectures by Wharton faculty, as well as guest speakers from the UK, this two-week program acquaints students with core concepts of management and international business. In addition, the course invites students to apply strategy and international management frameworks to relevant, contemporary business problems.  
Throughout the program, students will be asked to prepare university-level business cases that introduce a company's management challenges and invite students to propose solutions. Case analysis is a key component of job selection processes for many elite companies, as well as an important method of instruction and assessment in most business schools around the world. Participants will gain a sense of how to approach case analysis and how to learn about general business theories by dissecting specific real-world cases. 
Wharton Strategy and International Management students will: 
Attend lectures and presentations from Wharton faculty, alumni, and local entrepreneurs

Learn to analyze industries and overcome challenges using real-world business cases

Apply strategy and international management frameworks to contemporary businesses to solve problems

Work in teams with talented, high-energy peers to solve Ivy League business cases and simulations

Compete in a final day case competition evaluated by a panel of judges from across industry

Explore local culture and businesses around the UK, including day trips to London 

 
All participants who successfully complete the program will earn a Wharton Global Youth Certificate of Completion.  
Details
Academic classes are held Monday-Friday in Cambridge University classrooms. Extracurricular and social activities are available in the evenings and on weekends.  
While days vary in format, a typical day might include: 
9:00-10:30am – Lecture by the academic director

 

10:30-10:45am – Mid-morning break

 

10:45-12:00pm –Guest speaker

 

12:00-1:00pm – Lunch

 

1:00-2:30 – Simulation, competition, or other small group activity

2:30-3:00pm – afternoon break

3:00-4:30 – Communication workshop or (optional) admissions or career workshop

 
Topics featured in sessions include: 
Creating value

 

Analyzing industries

Deciding on organizational scope

Assessing international expansion

Motivating workers

Curating corporate culture

Evaluating environmental, social, and governance risks and opportunities

 
In the evenings, students will have a number of extracurricular and social activities to choose from, as well as opportunities to explore the art, history, and culture of Cambridge. Students can also opt to work on projects with their group and/or relax at the dorm.  
Please note, some days may not follow this schedule as there could be a site visit off campus or a simulation in lieu of lecture/recitation schedule.  
Eligibility
Eligibility 
High school students currently enrolled in grades 10-11 eager to gain valuable knowledge of management and international business. Demonstrated understanding of economics or business is highly preferred, though not required. International applicants are welcome. 
Admission  
Admission to Strategy and International Management is selective. Selections are based on a record of academic excellence and a genuine interest in the program content. The program will bring together approximately fifty students per session from across the globe. Interested students are strongly encouraged to submit an application by the priority deadline.  
Please note that participation in this program does not guarantee admission into Penn. 
Instructional Team
Program Leader: Sara Jane McCaffrey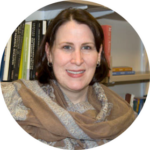 Sara Jane McCaffrey is a Senior Fellow and Lecturer in Management at the Wharton School of the University of Pennsylvania. Sara Jane's research interests include workforce skills, responses to globalization, the development of ethical markets, and corporate responsibility. Her publications include articles in Business & Politics, Business & Society, and Socio-Economic Review. In 2019, she received a Wharton Teaching Excellence Award for outstanding performance.  
Sara Jane holds a bachelor's degree in foreign service from Georgetown University and a Ph.D. in political science from the Massachusetts Institute of Technology.  
Dates
Jul 23 - Aug 5, 2023
Aug 6 - Aug 19, 2023
Application Deadlines
Priority deadline: January 25, 2023
Final deadline: Rolling
Application Deadlines
Summer 2022 applications are now closed