Current Competitor Resources
The Wharton Global High School Investment Competition is a free, experiential investment challenge for high school students (9th to 12th grade) and teachers. Students work in teams of four to seven, guided by a teacher as their advisor, and have access to an online stock market simulator. Together, they learn about strategy-building, teamwork, communication, risk, diversification, company and industry analysis, and many other aspects of investing.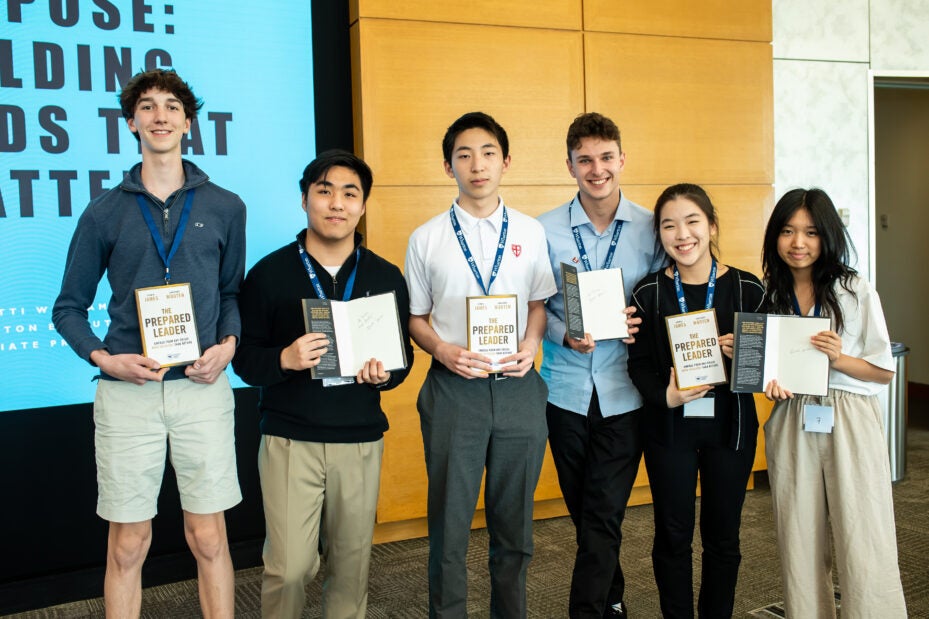 Learning Resources
The Wharton Global High School Investment Competition is an opportunity for students to learn about the world of investing, while also building analytical, teamwork and communication skills. We have created a comprehensive lesson plan curriculum for teachers and advisors to guide students through different phases of the competition. Additionally, individual student resource pages help teams explore competition concepts and topics in a basic and informative way.
These resources can be found on the Teacher and Student Resources webpage.
Meet the Experts
Meet the Experts is a series of video conversations featuring finance and business experts who are often connected to the Wharton School in some way. These interviews are a great way to learn from today's professionals about emerging and thought-provoking finance themes, like gender-lens investing, fintech, global markets, and more.
Last year's interviews series can be found on our Meet the Experts webpage.
Previous Winners and Case Studies
The Wharton Global Youth Program newsroom has reported on all the winning teams since the competition began in 2012.
We do not release final reports from previous winners , but you may find useful information about strategies and team approaches in articles linked on our Previous Winners and Case Studies webpage.