Essentials of Leadership is an intensive, two-week summer opportunity for a select group of students seeking an introduction to outstanding undergraduate business education. Participants will develop leadership, teamwork, and communication skills, while learning from and collaborating with Wharton faculty, guest speakers, and other talented high school students from around the world. This new online experience involves case competitions and interactive digital simulations, including the Saturn Parable, an advanced leadership simulation from Wharton Interactive.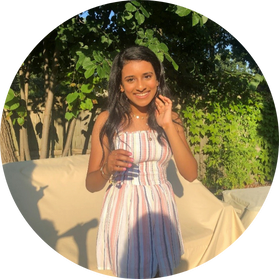 "...the program outlined a four-year curriculum at Wharton through the videos shared by the professors which allowed me to gain insight into several different areas of business such as Business Law & Ethics and Management. I was able to apply the characters I had learned about high-performing teams to my own nonprofit organization and observed the success that followed...."
- Shreya B., Michigan, USA
INCLUDED IN ALL SUMMER ONLINE HIGH SCHOOL PROGRAMS
Wharton Global Youth Meetup (GYM)
Wharton Global Youth Meetup (GYM) is a creative, co-curricular community open to summer students as a way to connect to one another — and Wharton — before, during, and after their programs. Featuring both live and independent programming, the GYM is designed to ensure virtual participants don't miss out on valuable community building and networking. 
*The GYM is included in all online summer programs, except Understanding Your Money.