The Business of Urban Living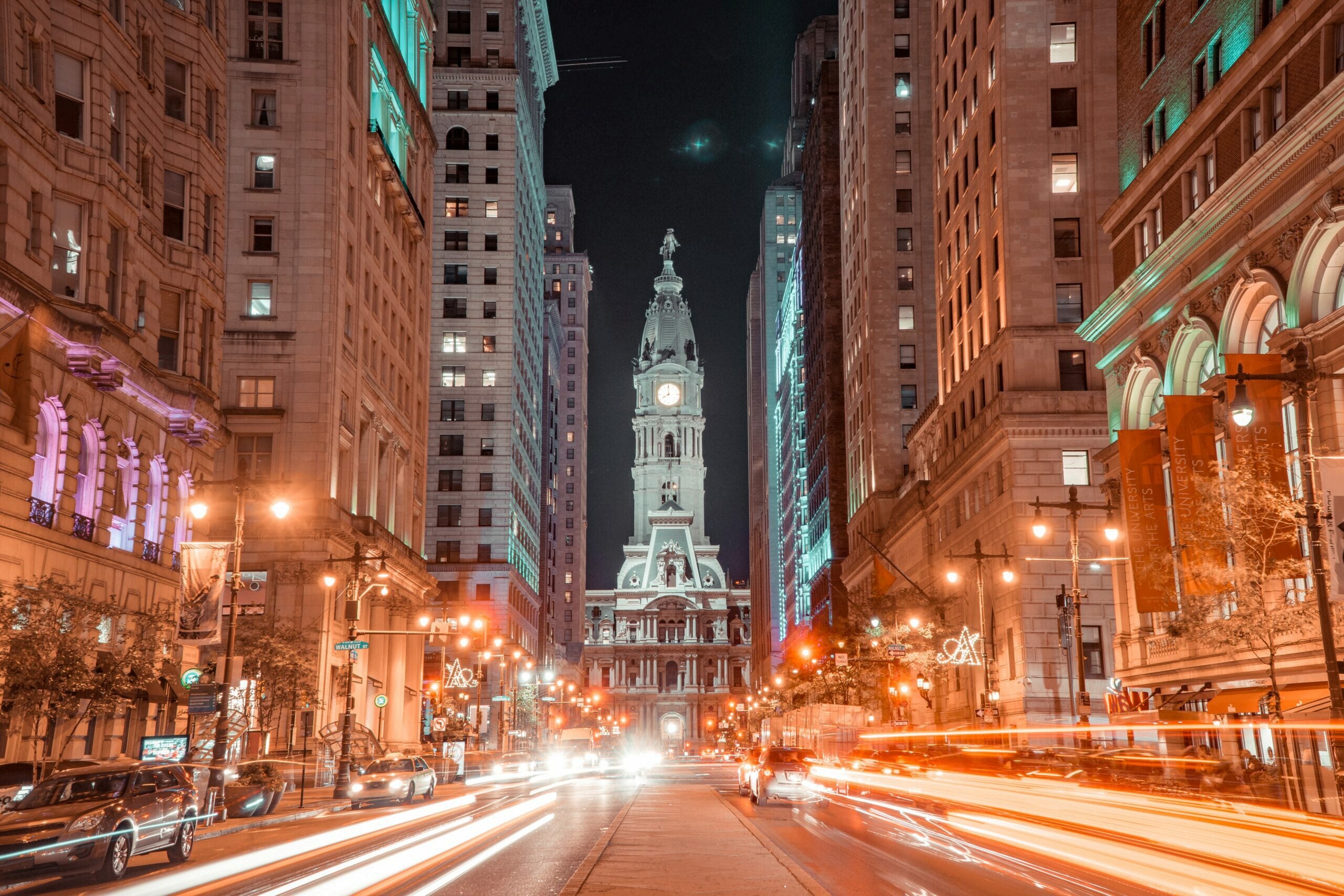 Lately, we've had cities on our mind at Wharton Global Youth (like our hometown of Philadelphia, pictured above). And we're not alone. The growing interest in small-town living during the pandemic has underscored what many are calling "urban flight," as people escape congested spaces in search of safer social distancing and soothing remote-work surroundings. Many city-based small businesses have also suffered. So, does this signal the end of urban life as we know it, at least in America?
Hardly, says the Wharton School's Jessie Handbury, a professor of real estate. She recently told Wharton Business Daily radio show on SiriusXM Ch. 132: "I think it's possible that we'll have a short-term shift in the demographic … for a few years. But I do think this is not going to be dramatic, and it's not going to be a reversal of the trends that have been seen over the past 10 or so years."
Handbury is a believer in urban migration (people flocking to cities), even writing a book on the notable rise of college graduates moving to urban centers during the 2000s. And this is not just a U.S.-based phenomenon. According to the World Economic Forum, 56.2% of the global population now lives in cities, a number that is expected to increase to 68% by 2050.
Cities, it's likely, will continue to be vital to the social and economic global landscape, as well as a key focus of post-pandemic research and recovery efforts.
The New Urban Agenda, a 2016 United Nations document that outlines ways to drive global urban development at the local level, is a vision for cities through 2030. As people consider the urban landscape and how to rebuild and strengthen city economies, a few common themes emerge. How can cities become more affordable, equitable and sustainable? We checked in with some of the latest insight guiding progress in these areas.
💵 Affordability. Housing is an important part of improving the livability of cities for everyone, especially low-income households. Susan Wachter, a Wharton professor of real estate and finance, has experienced several cycles of talk about the death and resurrection of cities. And all the while, she has believed in the power of urbanism – and long researched housing affordability.
In a recent academic paper, Wachter and her two co-authors examine Cities with Affordable Housing: Fulfilling the New Urban Agenda. They write: "Cities cannot be inclusive without affordable housing near transportation, jobs, and necessary public services like safety, health care, and education." And yet, "Housing is expensive in good locations where there are plentiful jobs, which is made worse by an inadequate provision of developable land caused by natural factors, like water…and man-made scarcity from regulations.…Simple policy solutions of building affordable housing wherever it can be done at low cost will not be effective."
Their research, which goes into great detail about how to achieve effective urban affordable housing, calls for stronger housing finance systems and subsidy programs that provide economic assistance for housing costs and expenses. "Housing policies and interventions are an integral part of a holistic vision of urban areas contributing to inclusion, resilience, and sustainability," they conclude.
🌆 Equitability. Cities, teeming with life and diversity, are a nexus for issues of fairness and justice. The spotlight on strengthening urban economies has increased the conversation and effort to ensure that all groups have access to the resources and opportunities they need to improve the quality of their lives. This has become even more essential during the pandemic, when poorer communities experienced greater health, work, and economic challenges.
Mark Alan Hughes, a professor of practice at the University of Pennsylvania Stuart Weitzman School of Design and faculty director of the Kleinman Center for Energy Policy, recently published Livable Cities, an Audible Original audiobook that "argues for the necessity for cities in meeting the fundamental needs of individuals and of the human community." In October 2021, the Institute (led by co-director Susan Wachter of Wharton) brought together scholars from across Penn for a discussion on how their research relates to Hughes's book.
The conversation included insights about equity and inclusion for all city residents. Mia Bay, a Penn professor who specializes in African-American history and recently wrote a book on the history of segregated transportation, said, "Cities…bring together strangers in close quarters and often tend to generate systems of social stratification…One of the challenges in thinking about livable cities is [that] cities continue to be, perhaps more than ever, major sites of concentrated poverty." She went on to ask, "What is the relationship between livable cities and gentrified cities? Is gentrification [the process of changing the character of a neighborhood through the arrival of more affluent residents and businesses] something that has to bring inequality?" Dr. Bay's research, and that of many others, is studying this question.
🏭 Environmental Sustainability. Cities are at the center of the climate crisis, which is fueled by the belief that long-term shifts in temperatures and weather patterns are caused by human activity, like the burning of fossil fuels that release greenhouse gases into the air.
Amy Montgomery, managing director of the Penn Institute for Urban Research, says, "Cities are experiencing climate effects first-hand (think heat waves and flooding), they are responsible for more than 70% of greenhouse gas emissions, they are home to more than 50% of the global population, and they are hubs of innovation. This suggests that cities have both the motivation and unparalleled position to address climate change locally."
The environmental sustainability of cities is a hot topic, so much so that the 2022 Wharton Future of Cities Conference, organized by MBAs at the Wharton School, will explore what cities can do – and are doing – to deal with the growing impacts of climate change. Stay tuned for more intel from that event. Climate action of cities also topped the agenda at the 26th UN Climate Change Conference of the Parties in late 2021 (also known as COP26). Mauricio Rodas, a visiting scholar at the Penn Institute for Urban Research who attended COP26 and was impressed by the caliber of solutions presented by global city officials, said in a reflection: "Cities are where the battle against climate change will be defined."
Cities are also facing increasing financial and operational pressure from the impacts of climate change, a topic of ongoing conversation and research at Wharton's Risk Management Center. Carolyn Kousky, executive director of the Risk Center, writes, "These risks may hamper cities' ability to continue providing essential services and may delay improvements to existing infrastructure." She and many others are studying how climate risks are challenging the way cities do business. Check out this Risk Center Q&A with the City of Pittsburgh for a case study that explores the issues.