Wharton Global Youth Program
About Us
The Wharton Global Youth Program mobilizes the extensive opportunities of the Wharton academic community to educate, inform and inspire pre-collegiate students to explore business practices, analyze the world's complex challenges, and take the needed steps to become leaders who will transform the global economy.

Serguei Netessine — Senior Vice Dean
Serguei Netessine joined the Wharton School as a faculty member in 2001. He is now Senior Vice Dean for Innovation and Global Initiatives, and Dhirubhai Ambani Professor of Entrepreneurship and Innovation. Russian native, he lived, taught and conducted research in Russia, France, Singapore and USA. He now teaches innovation and entrepreneurship to audiences ranging from high school students to senior executives while conducting research on business model innovation with corporations, non-profits and governments. All his spare time is occupied by travel and two teenage children.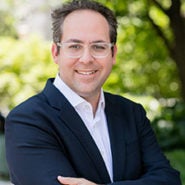 Eli Lesser —
Executive Director
A career educator, Eli leads the Wharton Global Youth Program team and his work focuses on the strategic vision for programming and partnerships. Eli started his career teaching high school social studies, but transitioned to working in higher education full-time in 2006. He is committed to connecting the teaching and research of the Wharton faculty directly to high schools and pre-college age students. Originally from Miami Beach, Eli now lives with his family in Center City, Philadelphia and rides his bike to the office (when it is not too cold!).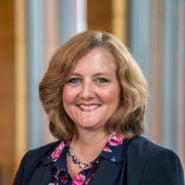 Diana Lasseter Drake — Managing Editor
A professional writer and editor, Diana manages the development and distribution of Wharton Global Youth content, publishing regularly in the program's Knowledge@Wharton High School online business journal. Diana began her journalism career nearly 30 years ago, and helped lay the foundation for many of the Wharton Global Youth Program initiatives, beginning in 2011. A California native, she grew up in New Jersey, where she now lives with her husband, daughter and son. When she's not at her computer, you can find Diana volunteering with the youth in her community, hiking in the woods or cheering on the sports sidelines.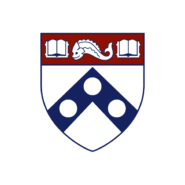 Kara Dunn — Associate Director, Marketing
With a passion for planning and seeing projects come to life, Kara oversees the High School Investment Competition and provides operational support for the team. She joined the Wharton School in 2010 and has been working on high school programs since 2012. A sweatpants enthusiast and lifelong Delco native, Kara lives in Wallingford, PA with her husband and two young daughters.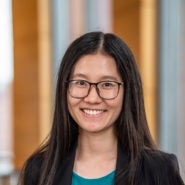 Dongnian (Effie) Zhou — Instructional Content Coordinator
Originally from China, Effie supports the development of curriculum materials and programming across the Wharton Global Youth programming suite. A graduate of Penn's Graduate School of Education, Effie led the development of Wharton's Global Young Leaders Programs. A passionate program developer, Effie works directly with faculty on creating new opportunities for students. Effie and her family foster a working dog from Penn Vet Working Dog Center.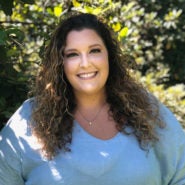 Allyson Vaughan — Coordinator, Wharton Summer High School Programs
A first-gen college graduate and proud La Salle University alumna, Ally focuses on coordinating logistics and operations for Wharton Global Youth Summer High School Programs. Her interest in non-traditional education was formed while coaching girls travel soccer, teaching English to nursery school students in Kenya, and encouraging children to learn through play while working at Smith Memorial Playground and Playhouse. When she's not in Huntsman Hall during the summer, she enjoys spending time with her rescue dog, traveling, and going to concerts.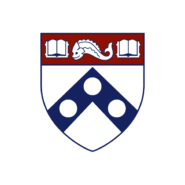 Elizabeth Sobel – Administrative Coordinator, Wharton Summer High School Programs
As a member of the WGYP Programming Team, Lizzie helps to coordinate the planning through delivery of all Wharton Summer High School Programs. A former ESL and high school English teacher, she is passionate about bringing new and exciting opportunities to students in order to expand their minds and their worlds. A native of the Philadelphia suburbs, she's eager to bring the Wharton experience to students around the globe. Prior to her role at WGYP, she proudly lived as an expat in Munich, Germany and taught an incredible group of international students. She has spent a large part of the last 5 years backpacking to different corners of the world, embracing every opportunity to try new cuisines, meet new people and snap a photo.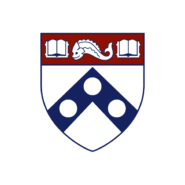 Lauren More — Director, Wharton Summer High School Programs
An experienced program leader and advisor, Lauren's first teaching experience was in Japan, where she served as English language instructor to elementary, junior high, and continuing education students. For twelve years she managed undergraduate and high school programming within Penn's School of Arts and Sciences. Now at Wharton, Lauren leads all summer programming. She has a vision for creating dynamic educational opportunities for high school students within Wharton classrooms and providing the chance for students to learn directly from Wharton's world class faculty. A native of Kentucky, Lauren now resides with her family in the Philadelphia suburbs, where she drinks a lot of coffee and reads a lot of Murakami.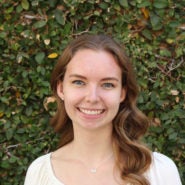 Sarah Sweeney — Operations Assistant
Sarah is a recent graduate of UCLA who takes pride in creating efficient systems and using them to solve problems. Having lived and studied in both London and Dublin, Sarah enjoys travel and has a deep appreciation for the history and culture of the world's great cities. She has recently made Philadelphia her home and has begun volunteering on weekends with a Philly youth mentoring program.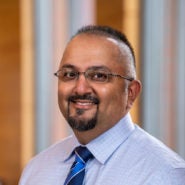 Sanjay Modi —
Technical Director
Sanjay started writing code at 10 years old on a Commodore 64 and has been in love with technology ever since. With over 20 years of experience in web technologies, he now leads the technology initiatives for The Wharton Global Youth Program. Born in England, Sanjay grew up a big Manchester United supporter. He moved to Philadelphia when he was 8 and is a big Philly sports fan. In his spare time he plays guitar and coaches his son's travel baseball and soccer teams.