Wharton Summer High School Programs Are Open for Business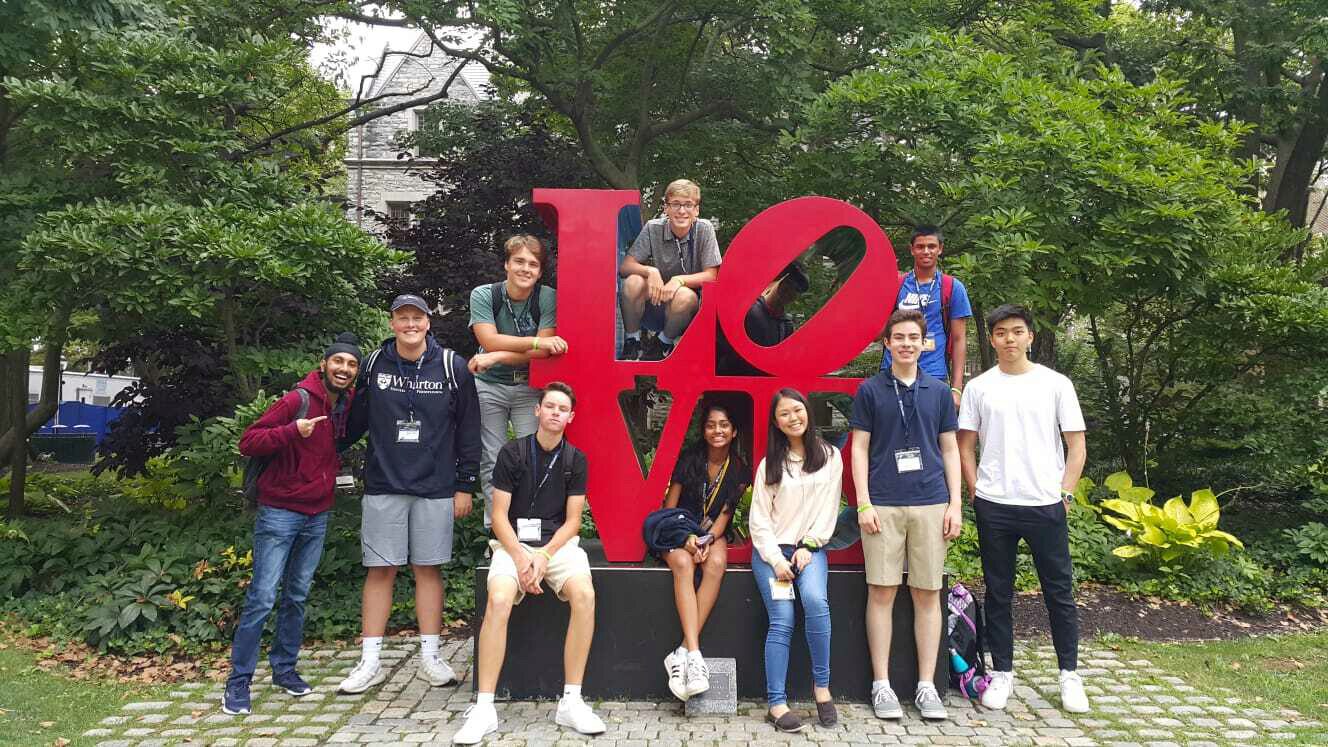 The Wharton Global Youth Program at the Wharton School of the University of Pennsylvania is excited to announce that its Wharton Summer High School 2021 programming is now open. High school students who are interested in taking Wharton courses — currently being offered both online and on Wharton's Philadelphia, Pa. campus — are invited to visit the Wharton Summer High School Programs page to explore the opportunities and to apply.  
Taught by world-class Wharton faculty and instructors, Wharton Summer High School courses challenge students academically and professionally, while guiding them through a deep exploration of business concepts. Students engage with global peers, connect with current Wharton and Penn undergraduate and graduate students, and become an extended part of the dynamic Wharton community.  
The Wharton Summer High School 2021 programming lineup currently includes: 
Online Courses and Programs  
Future of the Business World 
Moneyball Academy: Training Camp
Residential Programs 
Essentials of Entrepreneurship 
Essentials of Finance 
Leadership in the Business World 
Data Science Academy 
Moneyball Academy 
Sports Business Academy 
Management & Technology Science Institute
"Our online and on-campus experiences encourage high school students from all backgrounds and educational environments — including those with little-to-no exposure to business — to engage with and learn from the world-class Wharton community," noted Eli Lesser, executive director of the Wharton Global Youth Program.  
Last summer, after Penn canceled on-campus activities due to COVID-19, the Wharton Summer High School team created Future of the Business World, an entirely new online opportunity that has returned for a second year.   
"Even with the challenges to our summer 2020 programming, we were able to engage more than 1,700 high school students from around the world through our online courses," said Lauren More, director of Wharton High School Programs. "We are hopeful to be back on campus in summer 2021 to run our successful residential programs, as well as providing unique quality online learning options for students to explore all areas of business and finance." 
Virtual students will by no means miss out on the Wharton campus experience. Wharton Summer is reprising its successful Global Youth Meetup (GYM), an extracurricular platform on Wharton Online open to all virtual summer students. The GYM is structured like an online campus, with "rooms" named after popular Wharton and Penn landmarks. Just like they would on campus, students compete with and against each other during fun challenges, all while building a global network of peers and attending presentations by campus groups and alumni.  
The Wharton Summer High School team can't wait to welcome students to Wharton for summer 2021. Please contact whartonhssummer@wharton.upenn.edu with any questions – and visit Wharton Summer High School Programs to apply today!
Find us on Twitter and Instagram @WhartonYouth.