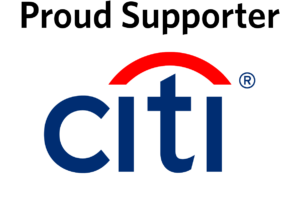 Frequently Asked Questions
Competition Basics and Registration
WHEN DOES THE 2021-2022 WHARTON GLOBAL HIGH SCHOOL INVESTMENT COMPETITION BEGIN?
Teams may begin registering for this year's competition on June 1, 2021 through September 18, 2021. Trading on WInS will begin on September 27, 2021 and end on December 3, 2021.
WHO IS ELIGIBLE TO PARTICIPATE?
High school students (see Rules) around the world who are interested in business and finance and want to improve their knowledge and skills. Students don't need any experience with the stock market to participate; however, they must have an advisor (see Rules) to help them navigate the recommended  articles, lesson plans and learning outcomes associated with the competition so they can achieve our ultimate goal with this game, which is learning the nuances of investing.
Advisors may also simply serve as sounding boards and motivators, depending on how closely they are involved with the competition. Classes of students can compete (in different teams of 4-7), individual investment clubs, home-schooled students, as well as random groups of students who like a challenge and want to learn.
IS THERE A COST TO PARTICIPATE IN THE COMPETITION?
No, the competition is free for all participants. There is no registration fee. If your team is chosen to advance to the Global Finale in Philadelphia, The Wharton Global Youth Program will not cover your competition costs. All costs, including travel and lodging, are the responsibility of the participants. However, teams in the Global Finale can choose to attend virtually via videoconference if travel costs are prohibitive.
WHO SHOULD COMPLETE THE REGISTRATION FORM FOR THE COMPETITION?
Advisors should register their team(s) for the Investment Competition. Team members should NOT register themselves.
HOW MANY STUDENTS CAN BE ON A TEAM?
Each team must maintain a minimum of four team members and a maximum of seven members from the very start of the competition. Remember, each team member is responsible for at least one industry; all team members must play a contributing role. Students are not permitted to participate on more than one team.
WHAT IF I CAN ONLY FORM A TEAM OF THREE STUDENTS?
Then you are not eligible to participate. Your team must have at least four students, and all of them must be engaged in the process. We expect all teams to conduct themselves ethically from the moment that they register for the Investment Competition. It's not a good idea to add a fourth person to the registration in name only. That is cheating.
CAN A TEAM INCLUDE STUDENTS FROM DIFFERENT SCHOOLS?
Yes. Students can form a team with any other students they like, even if they do not attend the same school or live in the same country.
DOES MY TEAM HAVE TO HAVE AN ADVISOR/TEACHER?
Yes, all teams must have an advisor. Advisors are important motivators, as well as sources of information and insight.
I AM REGISTERED AS AN ADVISOR. HOW CAN I VIEW MY TEAM(S)?
You can view your team(s) in WInS by clicking on the "Administration" tab. You will be able to see team login information, rankings, and their activity report.
I AM A TEAM MEMBER. WHY DIDN'T I RECEIVE ANY NOTIFICATIONS?
Your advisor and your student team leader are the main points of contact for each team. All communications and notifications will be sent via email to your advisor and student team leader. Copies of the weekly emails will also be posted on WInS for all team members to view.
WHERE DO I SUBMIT THE NAMES OF MY TEAM MEMBERS? I DO NOT SEE A PLACE TO ENTER THEIR NAMES IN THE REGISTRATION FORM.
We will not collect the names of your team members until November 1, when the midterm report is due. Instructions will be emailed to all teams in October.
WInS (Wharton Investment Simulator)
WHAT IS WINS?
Wharton Global Youth Program has contracted with Stock-Trak®, the leading provider of web-based stock market simulations for universities, high schools, and the financial services industry. WInS is the Wharton Investment Simulator, which is used for the Investment Competition to help students place trades and act on their investment strategies. WInS allows students to apply the concepts of investments and portfolio management in a hands-on learning environment while working with real-world data without risking real money.
WHERE CAN I GO TO BETTER UNDERSTAND HOW TO USE WINS FOR THIS COMPETITION?
When you log in to your WInS account, on the right hand side of the page, under Getting Started, you will find tutorial videos, a user guide and FAQs.
HOW DO I GET ACCESS TO WINS FOR THE INVESTMENT COMPETITION?
The Advisor is responsible for registering his/her team(s). The advisor will receive an email that contains the login information (usernames and password) for his or her student team(s). The advisor will distribute the login information to his or her team(s). Teams can access WInS but will not be able to trade until September 27, 2021.
HOW MUCH VIRTUAL CASH DO I GET ON WINS?
Each team will be responsible for managing a portfolio of $100,000 in virtual cash.
I JUST LOGGED INTO WINS, BUT I CAN'T PLACE TRADES.
Trading begins on September 27, 2021 and ends on December 3, 2021.
WHY DID I ONLY RECEIVE ONE WINS USERNAME FOR MY ENTIRE TEAM?
All 4-7 members on the same team will share the same WInS account. They should share the username and password with each other. The advisor can see the username and password for their team(s) in the "Administration" tab on WInS.
WHO CAN PLACE TRADES ON WINS?
The students should place trades on WInS, NOT the advisor. A key component of the Investment Competition is teamwork and communication. It should be a team decision. We strongly encourage teams to identify different roles for each team member, including assigning a team leader. By designating a team leader, students must work together through all the issues of stock selection and strategy development. The team structure is also important to portfolio diversity. Each team member is responsible for a different industry, which ensures that your team portfolio of approved stocks is diversified.
DOES WINS HAVE AN ANALYTICS FEATURE?
WInS includes a set of analytical tools that students can use to analyze the performance of their portfolios. The "My Portfolio" tab has a drop-down menu that lists a wide variety of data sets and analysis reports on portfolio performance.
DOES MY TEAM HAVE TO PLACE TRADES ON WINS?
Yes. All teams must place at least one trade on WInS by 11:59 PM EST on October 17 in order to be eligible to advance to the Semifinals and Global Finale.
WInS should be used as a learning tool to figure out your strategies and to experience what it is like to place trades and be active stock market participants. These are fundamental aspects of this competition. That said, we realize (and you should, too) that a basic tenet of long-term investing is that investors should ignore short-term gains and losses. Therefore, you should not be doing a lot of buying and selling of the stocks designated for the long-term portion of your portfolio. That's not to say you can't do any as you work through the aspects of your strategy and analysis and decide which investments are best, but you are not trying to prove the worthiness of your long-term strategy through how your portfolio performs over 10 weeks of trading.
DOES THE COMPETITION ALLOW ME TO TRADE ALL SECURITIES ON WINS?
No. The Investment Competition primarily involves the buying and selling of stocks from various domestic and international exchanges. Teams are only allowed to buy and sell stocks from the Approved Stock List. No stocks from outside the Approved Stock List should be recommended to the client, included as part of the team's investment strategy, or traded on WInS.
Teams are also permitted to recommend that their client invest in U.S. Treasury bonds and notes. However, teams will not be able to invest in bonds or notes on WInS. Teams should indicate in their final reports which bonds and/or notes they recommend for their client's portfolio. Teams are not required to recommend that their client invest in bonds or notes.
Teams whose final report includes investment recommendations other than cash, stocks from the Approved Stock List, and U.S. Treasury bonds/notes  will NOT be eligible for the Semifinals or Global Finale.
WHY DOES THE COMPETITION USE AN APPROVED STOCK LIST?
The Wharton Global Youth Program considers the Approved Stock List an essential tool for making the Wharton Global High School Investment Competition accessible to all levels of learners. One of the biggest challenges for new investors is knowing how and where to begin. Rather than sending you out into the overwhelming universe of some 41,000 listed companies worldwide, we limit your choices with an ample sampling of large, mid and small-cap stocks from a variety of exchanges, sectors and industries. This gives you plenty of selection as you consider your 10 weeks of strategy and analysis, without the often-paralyzing prospect of too much to consider in too little time. The Approved Stock List and accompanying rules are also structured to support diversification (at least with stocks), to underscore the importance of managing risk and smoothing out the volatility of investment returns. 
DOES THE COMPETITION ALLOW MARGIN TRADING OR SHORT SELLING?
WHEN I PLACE A TRADE ON WINS, HOW QUICKLY DOES IT GO THROUGH?
WInS executes all U.S. stock trades at real time prices. Please note that although trades are executed at real time prices, and that the bid and ask prices are real time; the prices you see in your open positions are delayed by 10–15 minutes.
International equities not based in the U.S. experience a longer time delay. These equity orders will go through at the end of the trading day. If a trade is placed for an international equity at 4:00 p.m. on Monday, it will clear at the end of Tuesday.
Also, exchange rate calculations are done automatically when making trades on foreign markets. There is no extra work on your part, though it is good to be aware of potential gains/losses you may experience due to exchange rates.
DOES THE WINS SYSTEM CHARGE COMMISSIONS FOR TRADES?
Yes. WInS runs just like any real-world trading platform. Each transaction is charged a flat $25 commission. Commission is charged only on a trade that clears.
DO WE RECEIVE DIVIDENDS (A DISTRIBUTION TO SHAREHOLDERS OF A PORTION OF A COMPANY'S EARNINGS) THAT ARE REFLECTED IN OUR PORTFOLIO FUNDS?
WInS provides real-world corporate actions such as dividends, stock splits, bond coupons, and so on. As such, students can expect to see dividends reflected in their portfolios at the time they are issued by the company.
HOW CAN I VOID A STOCK ORDER THAT I MAKE IN ERROR?
You can only cancel open orders. To see your open orders and to cancel any of them, go to the "My portfolio" tab and select "Order History" in the sub-menu.
WInS is a real-world simulation, so make sure you are carefully reviewing everything before you hit submit. If you make an error, we encourage you to run with it and not scramble to "fix" it. Trading errors are part of the learning process.
ARE WE ALLOWED TO ADVISE OUR CLIENT TO CONTRIBUTE TO TAX-ADVANTAGED SAVINGS PLAN SUCH AS A 529 PLAN?
While 529s are a great college-saving tool, they are not included in the scope of this competition.
WHAT ARE THE KEY DELIVERABLES FOR THE COMPETITION?
Your team must submit two deliverables throughout the competition in order to be considered an active team. The midterm report is due November 1, 2021, and the final report is due December 13, 2021. More information about both can be found on the Deliverables page. Teams that fulfill the deliverable requirements will receive participation certificates.
ARE WINNING TEAMS SELECTED BASED ON THE GROWTH OF THEIR WINS STOCK PORTFOLIO?
No. While the WInS simulator is a valuable learning tool in our competition, your team's standings on WInS have little to do with the final outcome. Winners are selected on the strength and articulation of their overall investment strategies and competition experiences, not on the percentage growth of their portfolios, which is a key differentiator between this investment challenge and others.
HOW CAN MY TEAM WIN THE COMPETITION?
The key to winning is to learn all you can, work together as a team, create a compelling and creative investment strategy to build your potential client's wealth, embrace stock analysis, and articulate your strategy and overall competition experience authentically and in such a way that you captivate the judges. Please see the Deliverables page for more information. You can also read about the investment strategies of successful teams on our Previous Winners page.
Semifinals and Global Finale
IF OUR TEAM MAKES IT TO THE GLOBAL FINALE, WHAT COSTS ARE COVERED?
The Wharton Global Youth Program does not cover your competition costs. All costs, including travel and lodging, are the responsibility of the participants. However, teams in the Global Finale can choose to attend virtually via videoconference if travel costs are prohibitive.
WHAT IS EXPECTED OF MY TEAM IF WE MAKE IT TO A SEMIFINALS OR GLOBAL FINALE EVENT?
Your team will be expected to create and deliver a 10-minute presentation (via video conference for the Semifinals and live or via video conference for the Global Finale) about your team's strategy, analysis and experience over the past 10 weeks to a live panel of judges.
HOW CAN I SHARE NEWS ABOUT THE PROGRESS OF MY TEAM AND OUR STRATEGY?
We want to hear from you! Be sure to follow us on Instagram @whartonyouth and on Twitter @WhartonYouth (use the #WhartonYouthInvests) and visit our Facebook page at https://www.facebook.com/whartonyouth/. Create a social media profile for your investment competition team and tag us in posts! We love to share the good news and hard work of all our teams throughout the competition. Good luck!
WHOM DO I CONTACT IF I HAVE A QUESTION ABOUT THE WHARTON GLOBAL HIGH SCHOOL INVESTMENT COMPETITION?