Sponsored by the Wharton Sports Analytics and Business Initiative (WSABI), the Wharton Sports Business Academy (WSBA) is a three-week summer program that provides an opportunity for ambitious rising high school juniors and seniors to study sports business leadership with the Wharton School. This program teaches students about leagues, media, innovation and emerging platforms, marketing, labor issues, and social impact/responsibility as they learn from leaders in the sports business world. 
Overview
Sponsored by the Wharton Sports Analytics and Business Initiative (WSABI), The Sports Business Academy examines various academic disciplines as they apply to the sports industry with an overview of the business and legal aspects of various intercollegiate, Olympic, and professional sports enterprises. Students ultimately gain insight into the leadership, management, and increasingly global nature of the sports business. Through academic lectures, guest speakers, and engaging activities, WSBA students have the opportunity to test their potential as future sports business leaders. 
Each summer, Sports Business Academy students: 
Attend lectures and presentations from outstanding Wharton faculty and guest speakers such as sports agents, broadcast network executives, league and team executives, and brand marketers

 

Are introduced to core business disciplines such as management, law, negotiation, marketing, and leadership as they intersect with the sports industry

 
Discover career opportunities available in the business of sports

 

Virtually visit relevant sports businesses and meet with industry leaders in order to explore the qualities essential to leading a successful sports organization

 

Develop and enhance leadership skills through collaborative teamwork in a small team of talented and diverse students working on a business plan for a new sports-focused business

 
All participants who successfully complete the program will earn a Wharton Global Youth Certificate of Completion. 
Schedule
Course Meeting Times 
Daily participation and engagement are required Monday through Friday. Each day will include some mixture of live, online class sessions; facilitated, small group discussions; collaborative group work; guest speakers; and independent work, completed within the Wharton Online Learning Platform.   
Live Session Schedule  
Monday-Friday, tentatively 10:00AM-3:330PM Eastern Daylight Time (UTC-4); daily specifics may vary, but students may use the following draft schedule as a preliminary guideline:  
10:00am-10:30am – Current events discussion

 

10:30am-11:00am – Live Lecture

 

11:00am-11:15am – Break

 

11:15am-11:30am – (Asynchronous) Reading or video

 

11:30am-11:45am – Live Review and Group Discussion 

 

11:45am-12:30pm – Live Lecture

 

12:30pm-1:30pm – Lunch Break;

Optional Office Hours/Coffee Chat available

 

1:30pm-2:30pm – Live Guest Speaker

 

2:40pm-3:20pm – Small Group work

 

3:20pm-3:30pm – Live Large Group Discussion and Daily Wrap Up

 
Session topics may include:  
Sports law 

 

Sports, Society and Culture 

 

Sports, Science and Medicine 

 

Professional sports franchises 

 

The business of television/streaming 

 

Collective bargaining and negotiation 

 

Innovation/emerging platforms 

 

Media, social media and content 

 

Social/responsibility impact 

 

Youth sports 

 
Technical Requirements  
In order to fully participate in this course, you will need a computer that meets minimum system requirements for both Canvas LMS and Zoom Videoconferencing. Refer to the following links:  
All programming originates from the Wharton School, University of Pennsylvania (Eastern Daylight Time)  
Eligibility
Eligibility 
High school students currently enrolled in grades 10-11 with a strong academic background and interest in sports, business and management. International applicants are welcome. 
Admission 
Admission to the Sports Business Academy is selective. Selections are based on a record of academic excellence, demonstrated leadership, and a genuine interest in sports industry. Interested students are encouraged to submit an application by the priority deadline. 
Please note that participation in the Sports Business Academy program does not guarantee admission into Penn. 
Instructional Team
Program Leader: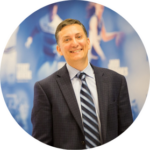 B.J. Schecter is Vice President of Media & Marketing, at 3STEP Sports, the largest youth club sports and event operator in the nation, where he is building a media division. He's also professor at Seton Hall University, where he spearheaded the launch of an indisciplinary Center for Sports Media in the fall of 2022. Prior to that, Schecter spent five years as editor and publisher at Baseball America.
Schecter has extensive experience at the highest levels of sports media with more than 30 years of experience in the industry. He spent 20 years as a reporter, writer and editor at Sports Illustrated before leaving the brand in September 2016. His responsibilities included running the magazine's investigative and enterprise unit, managing content and columnists for the website, working closely with editors and writers at the website and magazine to integrate SI and SI.com, overseeing cross-platform projects and managing Sports Illustrated's internship program. He was also the creator and editor of the college football website Campus Rush, which launched in the summer of 2015 and included a student correspondent program at more than 75 universities across the country.
As a writer, he covered college football and college basketball. As an editor, he edited college football, college basketball, Major League baseball and several special projects, including Crime in College Football, Gangs in Sports, the 50 Most Influential Minorities in Sports, the Great American Sports Atlas, the nation's top high school programs and more.
Prior to Sports Illustrated, Schecter spent five years at The Boston Globe, where he was the lead high school writer and also covered colleges. Before that he spent three years at the Middlesex News (now the MetroWest Daily News).
In addition to writing essays, Schecter has severed as a guest lecturer and adjunct professor at Northeastern University, Fordham University, Southern Virginia University, CUNY Graduate School of Journalism and several high schools. He is involved with several charitable organizations focusing on creating opportunities for and mentoring young people.
Schecter graduated with honors from Northeastern University in 1996, where he severed as manager for the men's basketball team for three years.
Teaching Assistants 
Teaching Assistants consist of both undergraduate and graduate students from the University of Pennsylvania. TAs facilitate small-group discussions, ensure student understanding, assist with final project development, and hold office hours to answer student questions and share their Penn and Wharton experiences. 
Application Deadlines
Priority deadline: March 15, 2023
Final deadline: May 31, 2023
"I have always wanted to pursue a career in Sports Business, and this course not only furthered my interest but offered me the connections and experience for it as well." - 2021 participant