Essentials of Entrepreneurship
Essentials of Entrepreneurship is an intensive two-week summer program for a select group of high school students currently enrolled in 9th to 11th grades. This immersive experience challenges students to engage with peers, use innovative thinking, and learn the basics of what it takes to be an entrepreneur.
Overview
Essentials of Entrepreneurship provides an immersive introduction to the journey of creating a new venture. With a two-week schedule filled with lectures, recitations, and activities, students will learn how a successful startup is created, as well as obtain core techniques in the areas of user research, opportunity testing, MVP developing, marketing, scaling and exiting. Ultimately, the program will challenge students to collaborate with peers, use innovative thinking, and develop a pitch for an early-stage startup. 
Whether students plan to start their own company or become an innovator within an established organization, this program will encourage students to adopt an entrepreneurial mindset that can be applied across numerous fields. 
Each summer, Wharton Essentials of Entrepreneurship students:
 
Attend lectures and presentations from notable Wharton faculty, lecturers and PhD students 

 

Learn core techniques in the area of user research, opportunity testing, MVP developing, marketing, scaling and exiting 

 

Collaborate in teams to develop a pitch for an early-stage startup

 

Explore historic Philadelphia and experience college life on Penn's Ivy League campus

 
All participants who successfully complete the program will earn a Wharton Global Youth Certificate of Completion. 
Details
Details 
Academic classes are held Monday-Friday with extracurricular activities available in the evenings and on the weekends. Students move in on Sunday pre-program, and move out the final Saturday of the program. For more information on campus life, visit our residential experience page. 
While each day varies in format, a typical day includes: 
9:00-10:30am – Topics lecture/guest speaker 
10:30-10:45am – Mid-morning break 
10:45-12:00pm – Recitation/small-group activity 
12:00-1:30pm – Lunch 
1:30-2:30 – Topics lecture 
2:30-4:30pm – Business simulation or small group exercise  
Session topics may include: 
Innovation and Opportunity

 

Consumer Behavior

 

Business Model Generation

 

Entrepreneurial Strategy and Financing

 

Tech Entrepreneurship

 

Social Entrepreneurship

 
In the evening, students will have a number of extracurricular activities to choose from. Students can also opt to work on their final project with their group, meet with the program TAs, and/or relax at the dorm. 
Please note, some days may not follow this schedule as there could be a site visit off campus or a simulation in lieu of lecture/recitation schedule. 
Eligibility
Eligibility
High school students currently enrolled in grades 9-11 looking to advance their entrepreneurial mindset. No formal business background is required. International applicants are welcome.
Admission
Admission to Wharton Essentials of Entrepreneurship is selective. Selections are based on a record of academic excellence and a genuine interest in developing entrepreneurship skills. Interested students are strongly encouraged to submit an application by the priority deadline.
Please note that participation in the Essentials of Entrepreneurship program does not guarantee admission into Penn.
Instructional Team
Academic Director: David Hsu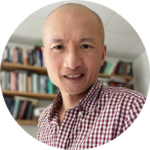 David Hsu is the Richard A. Sapp Professor of Management at the Wharton School, University of Pennsylvania. He graduated from Stanford University with undergraduate majors in economics and political science. After a few years working in industry, he received his master's degree in public policy from Harvard University, followed by his Ph.D. in management from the Massachusetts Institute of Technology. 
Hsu's research interests are in entrepreneurial innovation and management. Within that domain, he has investigated topics such as intellectual property management, start-up innovation, technology commercialization strategy, and venture capital. His research has appeared in leading journals such as Management Science, Journal of Finance, Strategic Management Journal, and Research Policy. He is past department and associate editor of Management Science. In 2008, Hsu was awarded an Alfred P. Sloan Foundation Industry Studies Fellowship. At Wharton, he teaches two MBA electives, Entrepreneurship and Technology Strategy. At Penn, Hsu is Associate Faculty Director of the Weiss Tech House, which encourages and supports students in the creation, development, and commercialization of innovative technologies. 
Co-Instructor: Matthew Henry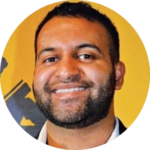 Matthew Henry is a Co-Instructor of Entrepreneurship at the Wharton School's Global Youth Program. A TEDx Speaker and published author, Matthew's experience ranges from teaching foreign policy speechwriting, to helping students develop their public speaking skills for Startup presentations. He received his B.A. and Master's in Business Management degree from Georgetown University. Matthew is currently pursuing a Master's degree in Education at the University of Pennsylvania's Graduate School of Education. He is currently on his way to publishing his third book in the Fall of 2023, titled 'Pathways to Success: Navigating the American College System.' 
Program Leader: Jaeho Kim (Sessions 1 & 2)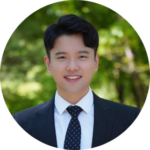 Jaeho Kim is a third-year Ph.D. student in the Management Department at the Wharton School. He conducts research on strategies for fostering technological innovation by entrepreneurial individuals, firms, and ecosystems. His present work addresses startups' innovation teams and investigates how the team composition of talents and tech-based knowledge affects the subsequent innovation performance of individual members of the team.
Program Leader: Marco Toc (Sessions 3 & 4)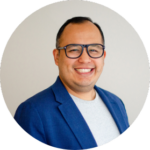 Marco Toc holds a Ph.D. in processing and engineering from the University of Illinois at Urbana-Champaign. He has over seven years of actively participating in entrepreneurship and performing product development research, especially in the field of food and consumer. His experience includes being the co-founder of Praria Coffee (a startup that offers free shipping of freshly roasted specialty coffee in Guatemala City), the co-founder of Ollao (a startup that developed a rapid, inexpensive, and highly efficient greens stripper), and proved to be a vital team member at the USAID-funded Soybean Innovation Lab that developed a protein-dense food product to ameliorate protein undernutrition in low-income households in Ghana.
Marco has also participated in social impact by being the marketing strategist of SwaTaleem Foundation, an non-profit startup whose mission is to create thriving schooling communities for historically underserved and underrepresented adolescent Girls in India. His achievements in the organization include getting accepted into an accelerator program, raise $100K in funding, and contribute to get awarded with the Google.org Impact Challenge for Women and Girls prize ($700K) in 2021. Marco's current research focuses on developing rapid, user-friendly, and accurate diagnostic tests that interface with artificial intelligence to quantify micronutrients in foods. Marco is passionate about data and product design; his long-term goal is to integrate artificial intelligence for automated product design to accelerate the creation of product prototypes in the early stage of the research and development process.
Teaching Assistants 
Teaching Assistants consist of both undergraduate and graduate students from the University of Pennsylvania. TAs facilitate small-group discussions, ensure student understanding, assist with final project development, and hold office hours to answer student questions and share their Penn and Wharton experiences. 
Dates
Jun 4 - Jun 17, 2023
Jun 18 - Jul 1, 2023
Jul 9 - Jul 22, 2023
Jul 23 - Aug 5, 2023
Location
Philadelphia, USA (on campus)
Application Deadlines
Priority deadline: January 25, 2023
Final deadline: April 5, 2023
Application Deadlines
Summer 2022 applications are now closed
"This program gave me my first insight into college, and it made me incredibly passionate about pursuing a career in business. Be sure to get to know your professors and peers, and keep building your network throughout the program." - Richa S., Manila, Philippines