Health Care Management 0001
Health Care Management 0001 (Introduction to Health Economics) is one of the Wharton online for-credit courses offered within the Pre-baccalaureate Program.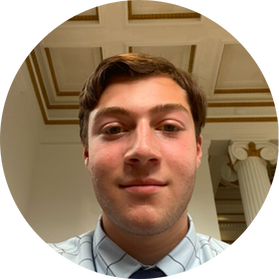 "My favorite part of the Pre-baccalaureate program is that I learned not only from my professor but also from my classmates. Since Health Economics was more discussion-based rather than lecture-based during synchronous class meetings, I made sure to speak when I had something to add but also listen to the unique opinions of my classmates related to the inner workings of the United States Healthcare System and how the different players operate and interact in a complex market." - Ben R., Connecticut, USA
INCLUDED IN ALL SUMMER ONLINE HIGH SCHOOL PROGRAMS
Wharton Global Youth Meetup (GYM)
Wharton Global Youth Meetup (GYM) is a creative, extracurricular community open to summer students as a way to connect to one another — and Wharton — before, during, and after their programs. Featuring both live and independent programming, the GYM is designed to ensure virtual participants don't miss out on valuable community building and networking.
*The GYM is included in all online summer programs, except Understanding Your Money.