Leadership in the Business World
Leadership in the Business World (LBW) is an intensive summer program for a select group of rising seniors who want an introduction to a top-notch undergraduate business education and the opportunity to hone their leadership, teamwork, and communication skills. Since 1999, LBW has brought students from six continents and nearly every state to the Wharton School of the University of Pennsylvania.
Overview
Designed to provide students with a glimpse of Wharton's undergraduate curriculum, LBW offers opportunities to learn about leadership in 21st century organizations through a dynamic and rigorous mix of classes with Wharton professors and business leaders, real-time business simulations, and team-building activities.
Each summer, LBW students:
Attend lectures and presentations from outstanding Wharton faculty and guest speakers
Participate in classroom discussions about core business subjects, including research-based theories of leadership and teamwork
Practically apply real-world business practices through Wharton Interactive's digital simulations and case competitions
Conduct research on business enterprises and speak with successful leaders across the industries of finance, entrepreneurship, entertainment, real estate, retail, and more
All participants who successfully complete the program will earn a Wharton Global Youth Certificate of Completion.
Details
Academic classes are held Monday-Friday with extracurricular activities available in the evenings and on the weekends. Students move in on Sunday pre-program, and move out the final Saturday of the program. For more information on campus life, visit our residential experience page.
While each day varies in format, a typical day includes:
9:00-10:30am – Topics lecture/guest speaker
10:30-10:45am – Mid-morning break
10:45-12:00pm – Recitation/small-group activity
12:00-1:30pm – Lunch
1:30-3:00pm – Topics lecture/guest speaker
3:00-3:15pm – Afternoon break
3:15-4:30pm – Simulations/recitations/small group work
Session topics may include:
Organizational Strategy
Leadership Competencies
Negotiation
Customer Centricity
Business Model Generation
Management
In the evening, students will have a number of extracurricular activities to choose from. Students can also opt to work on their final project with their group, meet with the program TAs, and/or relax at the dorm.
Please note, some days may not follow this schedule as there could be a site visit off campus or a simulation in lieu of lecture/recitation schedule.
Eligibility
Eligibility
High school students currently enrolled in grade 11 with demonstrated leadership experience and academic excellence of a 3.5 unweighted GPA or higher. International applicants are welcome.
Admission
Admission to LBW is highly selective. Each year the admissions committee receives many more applications than there are available places. Wharton will select approximately 120 students to attend per session. Selections are based on a record of academic excellence, demonstrated leadership, and a genuine interest in developing leadership skills. Interested students are strongly encouraged to submit an application by the priority deadline.
Please note that participation in LBW does not guarantee admission into Penn.
Instructional Team
Program Leader: Flavio Serapiao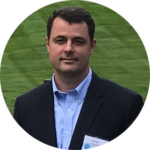 Flavio Serapiao is a post-doctoral fellow and Lecturer at the University of Pennsylvania Graduate School of Education (Penn GSE) working with Prof. Mike Nakkula at the Penn GSE Project for Mental Health and Optimal Development (PMHOD). He has masters' and a doctoral degree from the University of Pennsylvania in Organizational Learning & Leadership and he is now specializing in Mental Health and Counseling (LPC). Flavio is currently co-teaching EDUC 617 - Counseling for School to Career Transitions, and has been serving as a Lecturer at the Penn CLO Doctoral Program for the Business Block.
He coordinates the Penn GSE Global Possibility Network, a global network to enhance youth development using Possibility Development Counselling. He also serves as a Liaison and Research associate at the Penn GSE Consortium for Mental health and Optimal Development.
Previous to joining Penn GSE, Flavio served as the Chief Human Resources officer at Lojas Americanas/B2W, the largest multichannel retail group in Latin America, which is controlled by 3G capital's partners. With more than 25 years of executive experience, including the C-suite, he worked in several different areas such as: Management for Result & Leadership, Human Resources, Supply Chain & Operations, Sales & Marketing, Strategy & Planning, M&A integration and Innovation & Technology.
Co-program Leader: Keith Ellison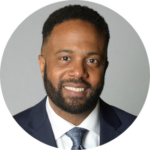 Keith D. Ellison teaches management communication at the Wharton School, University of Pennsylvania. His corporate background includes positions at IBM, Proctor & Gamble and Manor Care, Inc.
He currently runs the Ellison Group, Inc., a leadership development and management consulting firm, with an emphasis on improving managerial and communication skills and cycle times of operational processes. He has worked with such clients as Bristol-Myers Squibb, Lockheed Martin, Novo Nordisk and CIGNA.
Ellison also facilitates a six-month leadership development course for the Martin Luther King Development Institute. He also serves as the program director for the Urban League of Philadelphia Entrepreneurship Center, which leads a team of consultants in providing business advisory services and training to entrepreneurs in Southeastern Pennsylvania.
Ellison earned an MBA from the Wharton School and a B.S. in electrical engineering and mathematics from Carnegie Mellon University.
Instructor: Sharina Woo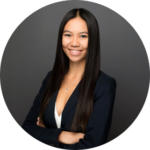 Sharina Woo is a current MBA candidate at The Wharton School at the University of Pennsylvania. She also holds an undergraduate degree in Honors Business Administration from the Ivey Business School at Western University.   
Prior to Wharton, Sharina worked in management consulting at Bain & Company where she helped startups and Fortune 500 companies develop international expansion and product strategies and performed due diligence for private and growth equity firms. Driven by her passion for education, Sharina also took on a role at KIPP DC Public Schools as a Strategic Projects Leader where she helped to develop the network's first virtual learning program.   
At Wharton, Sharina continues to be highly engaged in the academic environment and serves as a teaching assistant for various upper level courses, including: MGMT 6100: Foundations of Teamwork and Leadership; LGST 6130: Business, Social Responsibility, and the Environment; and WHCP: Communications. 
Instructor: Emmanuella Nwabufo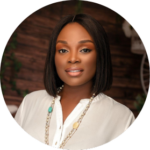 Emmanuella is an educator with a decade of teaching experience and school leadership. Originally from Nigeria, Emmanuella kicked off her career as an elementary school teacher and gradually rose to the position of Head of School. She is passionate about mentoring high school students to achieve their best possible.  Through her mentorship, she propelled her students to astounding heights, leading them to become two-time national champions of the Junior Achievement National competition.
A recent graduate of Penn's Graduate School of Education, She is excited to hone her recently acquired skills and knowledge to make a lasting impact on students and educational institutions.
Emmanuella currently calls Philadelphia home, where she resides with her husband and two energetic boys. When not working or doing homework with the boys, she enjoys listening to Latina music and watching K-dramas!
Teaching Assistants
Teaching Assistants consist of both undergraduate and graduate students from the University of Pennsylvania. TAs facilitate small-group discussions, lead small-group lab work, ensure student understanding, assist with final project development, and hold office hours to answer student questions.
Dates
Jun 4 - Jun 24, 2023
Jun 25 - Jul 15, 2023
Jul 16 - Aug 5, 2023
Location
Philadelphia, USA (on campus)
Application Deadlines
Priority deadline: January 25, 2023
Final deadline: April 5, 2023
Application Deadlines
Summer 2022 applications are now closed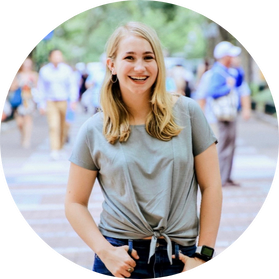 "During LBW, I was immersed in Wharton's rigorous and collaborative academic culture. Through lectures and guest speakers, I was exposed to the distinct facets of the business world and discovered my interest in the intersection between business and psychology." - Maddie B., New York, USA