Registration for the 2023-2024 competition is now closed. The deadline to register was September 15, 2023 (5:00 p.m. ET).
Please Remember: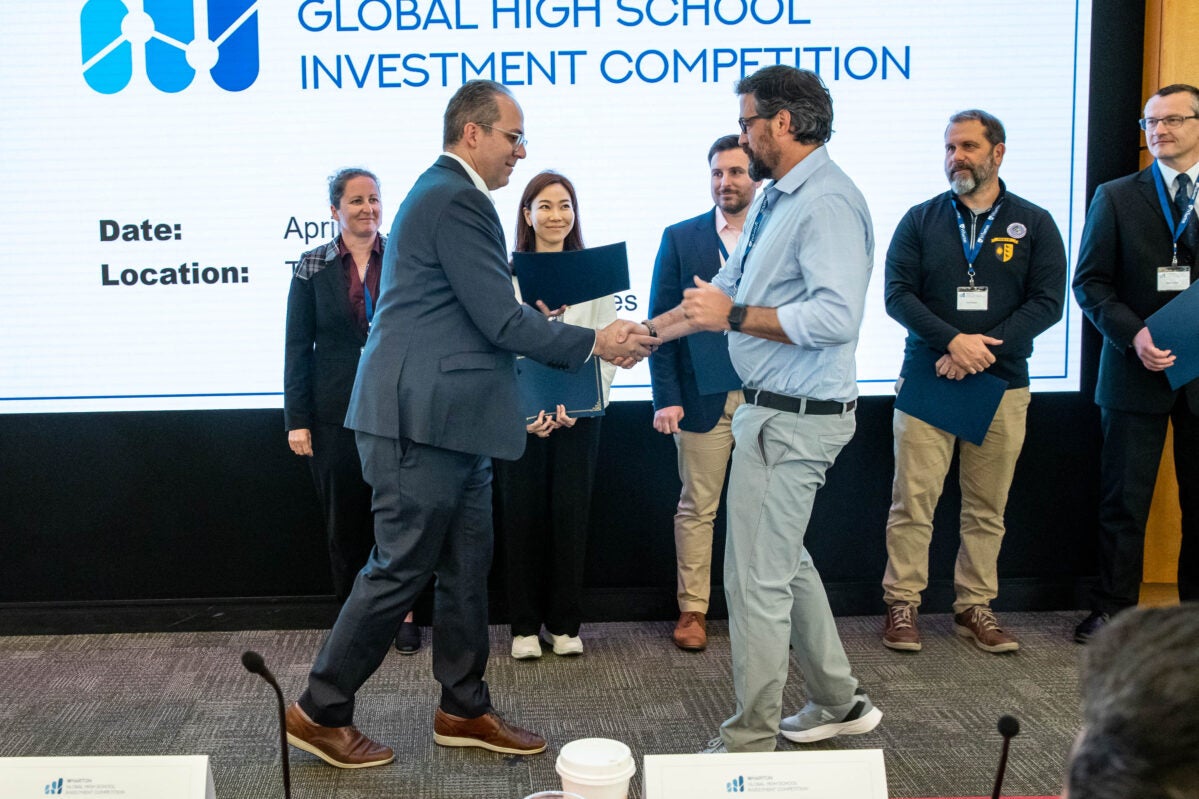 ADVISORS ARE RESPONSIBLE FOR REGISTERING BOTH THEMSELVES AND THEIR STUDENT TEAM(S) FOR THE COMPETITION. ADVISORS ARE NOT PERMITTED TO REGISTER MORE THAN ONCE. IF THIS RULE IS NOT FOLLOWED, YOUR TEAM(S) MAY NOT BE PERMITTED TO PARTICIPATE IN THE COMPETITION.
Once Advisors register for the competition, they will receive a confirmation email with instructions to set up their student team account(s) on WInS, our trading platform. Student team accounts must be set up no later than September 15, 2023.
The Advisor must register for the competition. Students are NOT permitted to register for the competition on their own behalf or on behalf of their team. If this rule is not followed, your team may not be permitted to participate in the competition.
ADVISORS: Please note that if you participated in the 2022-2023 competition, you must re-register for the 2023-2024 competition.
Teams are comprised of 4-7 students and all the students must attend the same school. Students from different schools are NOT permitted to compete on the same team.
The maximum number of teams an advisor can oversee is five (5).
An advisor must be a teacher/educator at the same school as the students.
Instructions:
In order to complete the registration form, advisors will need to:
Choose the username and password for their advisor account.
Provide their school-issued email address, as well as a back-up email address where all competition communications will be sent.
Provide their high school name and website, as well as the name and email address for the school's principal/head of school.
Indicate the number of team accounts they are requesting (up to five).
VERY IMPORTANT: ACCOUNTS ARE SET UP FOR EACH TEAM NOT EACH STUDENT. EACH TEAM SHARES ONE ACCOUNT ON WINS. DO NOT CREATE A TEAM LOGIN FOR EVERY STUDENT.
WE WILL NOT COLLECT THE NAMES OF YOUR TEAM MEMBERS UNTIL OCTOBER 30, WHEN THE MIDTERM REPORT IS DUE. INSTRUCTIONS WILL BE SENT IN EARLY OCTOBER.