The Story of a 'Simple and Elegant' Health Care Startup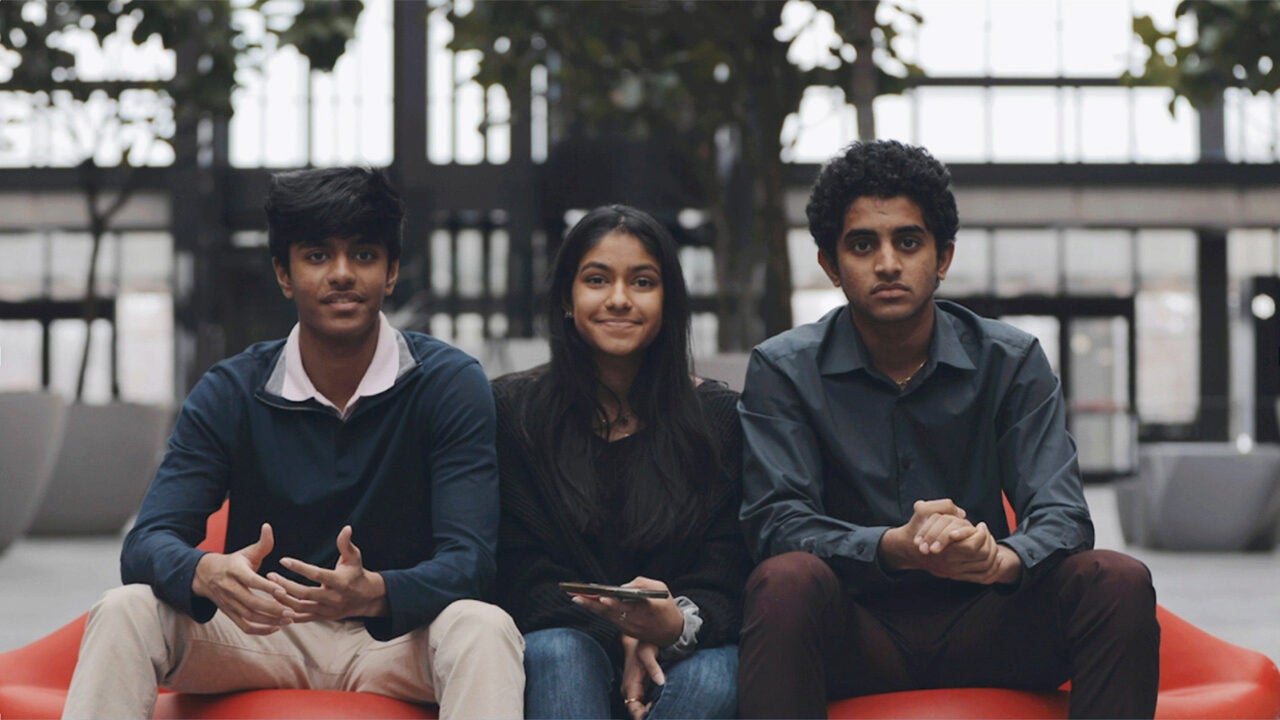 Like most high school students, sister and brother Shreya and Rahul K., spent part of the pandemic hunkered down at home — in their case, Rumson, N.J. But rather than succumbing to the isolation and frustration, their quarantine became a time of innovation. They have added the title of co-CEOs to their résumés.
With the help of Sourish J., a rising sophomore at the Wharton School, University of Pennsylvania (Penn), who lives in neighboring Holmdel, N.J., in April 2020 the three friends co-founded Altrui Foundation. The nonprofit diverts short-dated medicines that will be expiring within a year to community organizations, rather than the typical practice where manufacturers destroy those medications. They have built a 20-person project team of students, ranging in age from high school to medical school.
7 Manufacturers, 7 Organizations
The result is a growing entrepreneurial venture that Wharton management professor Tyler Wry calls simple, elegant and effective.
"Nothing is really pattern-breaking about what they're doing, but it's a clever solution to a problem they saw with these orphan medicines not being able to find good homes and being destroyed instead of being put to good use," says Wry, an expert in entrepreneurship who was approached by the group to serve on Altrui's five-person advisory board. "What I really like about this is that they weren't trying to do something insanely overwrought or innovative for the sake of being innovative. That's where the best social ventures come from."
Shreya, Rahul and Sourish have collaborated before on social-impact projects, including distributing water filters to students in India. But this one seemed especially important during a global pandemic.
"I feel like I've had a lot of conversations about health-care related issues, and this one made so much sense to work on," says Shreya, who just graduated high school and is headed to Yale University in the fall. "We're helping the patients and getting the medications somewhere more useful, instead of destroying them. We came across numbers that said $5 billion worth of excess and unused medications go to waste each year. That's a crazy statistic."
Charities that distribute medicine to patients in need will accept short-dated medications anywhere from three to nine months before they expire. Altrui is committed to the mission that end users will never receive expired medications, which can contain harmful bacteria and lose strength and effectiveness.
Altrui's business model pairs manufacturing companies with community organizations to distribute medicines to people in need, supported by technology. Chief Technology Officer Justin Z., a rising sophomore at Penn (and also a Holmdel native), has spent a lot of time in the past few months automating Altrui's process on its medication-distribution platform 2L, complete with messages detailing legal terms and conditions for handling orders between manufacturers and organizations.
It works like this: pharmaceutical manufacturers upload an Excel spreadsheet to the Altrui platform listing what short-dated medications they have to offer. Short-dated medications are typically three to nine months from expiring. Depending on legal specifications, they can designate a specific organization to receive those medications, or they can make them available to any charities on the platform.
Charitable organizations that distribute medicines to the community then review and download the inventory that the manufacturers have to offer and specify their medicine order on the spreadsheet. They re-upload the spreadsheet to Altrui's platform, and the pharma company is notified of the organization's request. The manufacturer ships the order to the organization and uploads the packing slip. The organization also uploads a receipt once the order has been received to verify the specifics. Altrui finally provides a slide to both sides detailing transaction information, including the size of the donation, an estimated tax, and the number of bottles shipped.
"The constant goal is to bring on as many partners as we can, both manufacturers and organizations." — Shreya K., Altrui Co-founder
To date, Altrui has partnered with seven pharmaceutical manufacturers, including Rising Pharmaceuticals, Aurobindo Pharma, Ingenus Pharmaceuticals and Camber Pharmaceuticals, and seven community organizations, such as MAP International, CitiHope International, Americares, SIRUM and Faith Community Pharmacy.
In the past nine months, Altrui has supported the shipment of seven rounds of medications and handled 45 total orders. This has involved getting more than $40 million of medications to the nonprofits and to the patients in need, totaling some 100 million bottles. The most common diverted medications on the platform are Omeprazole, Cetirizine and Amoxicillin, for which Altrui has facilitated the shipment of 50 million units.
"From the manufacturer side, it's really beneficial," notes Rahul, who will start his senior year at St. Paul's School in New Hampshire this fall. "A lot of times the reason why manufacturers don't donate to an NGO [non-governmental organization] or charitable organization is because of lack of convenience, lack of standardization, and a lot of the legal work hasn't been developed yet. We have standardized that system and made it more transparent for both sides, and that's helped get the transactions flowing."
From the community-organization side, Altrui appears to be serving a market need. Paul S. Moore II, CEO of CitiHope Relief and Development in Margaretville, N.Y., began working with Altrui in the fall of 2020. Moore began his mission work 30 years ago, and has organization has since delivered more than $1.4 billion in medicine and food aid around the world.
"We have worked across the globe, from former Soviet republics to eastern Europe, across Africa, and Latin American and the Caribbean. Most of the communities we serve are experiencing poverty in addition to limited access to adequate nutrition and health care," says Moore. "Even in situations where medicines might be available, the costs can make them prohibitive to patients. Our donated medicines are (and must be) freely distributed."
'Exuberance and Humility'
Altrui, Moore adds, is opening up more donations to be used by charities and is doing the work of making sure the pharmaceutical companies' need for good reporting is satisfied. "I started my humanitarian work at 17, and seeing such highly engaged and passionate young people who want to make a difference in this world has been inspiring," says Moore. "The humanitarian world can be just as dog-eat-dog as any industry, and most NGOs and PVOs [Private Voluntary Organizations] hold their donors pretty close to the chest. Yet the team from Altrui have been clear in their desire to help and so disarming in their approach. Their combination of exuberance and humility in listening and learning from our experience in humanitarian relief and development is quite rare."
According to Moore, both pharmaceutical manufacturers and community organizations want and need centralized donations, but other platforms often require compensation in exchange for them. Altrui is committed to remaining entirely free for its network.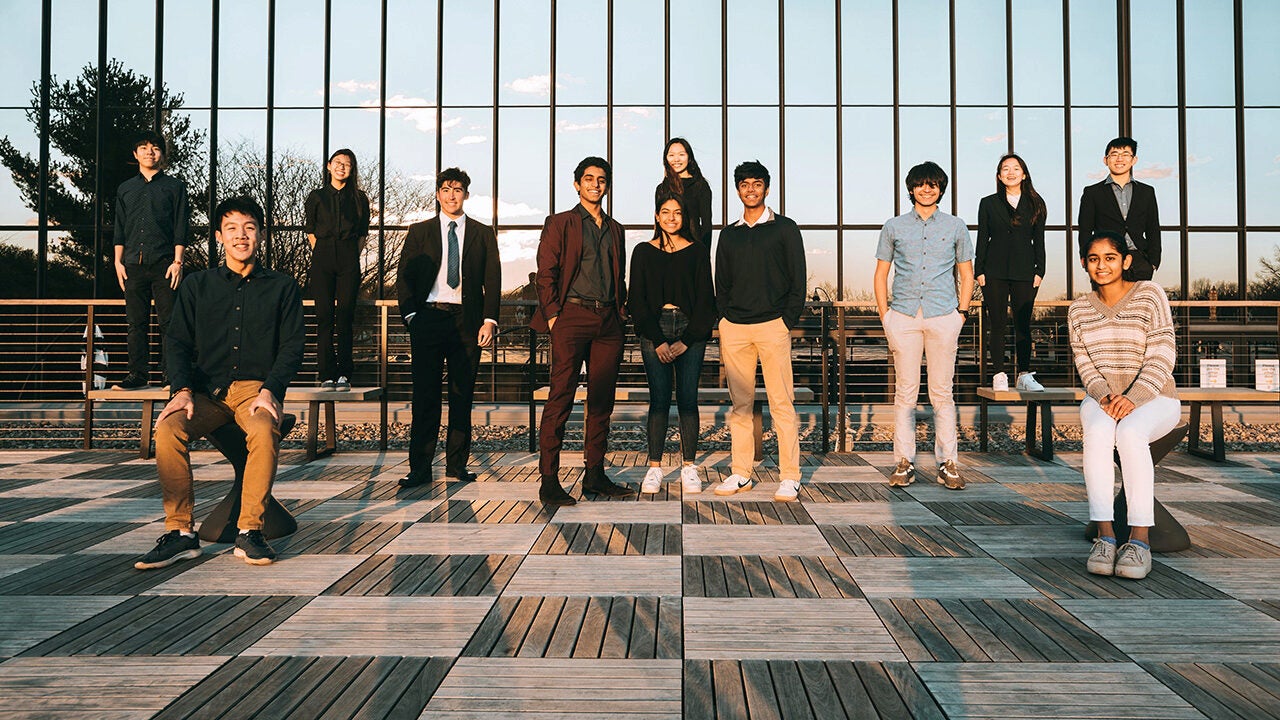 Professor Wry clearly sees the business benefits. "When you look at the model and the idea they have, it's zero risk for these pharmaceutical companies," he observes. "Altrui can go to a pharmaceutical company and say, 'Hey, let us take your trash and you will get a reputation bump for it and you don't have to do anything really.'"
Still, Wry, who is building an entrepreneurship boot camp for the Wharton Global Youth Program, also wonders about the sustainability of this so-far purely social model — and so many others that are flooding entrepreneurship channels these days.
"The worry that I have with some of these ventures, Altrui included, is that these students who want to do well in the world think that is enough to build a sustainable organization, and it's not," Wry cautions. "It's going to do some helpful things for you, but if you're not systematic about how you go about it, and then more importantly how you go about thinking about the cold, hard dollars and cents part of it, you can end up building something that will never scale or sustain itself. Your commitment to altruism is getting in the way of actually putting a more sustainable profit-maximizing model on the back of it."
At least in the short-term, Altrui is focused on making smart decisions with the money it does have. "We've won a lot of funding from different sources: the Startup Challenge at Penn and also seed funding from Venture Lab's VIP-Xcelerate, an accelerator program. We are also seed funded by Weiss Fund of the Weiss Tech House," says Rahul, referring to a student-run innovation center at Penn. "We are working on how to best use that funding to scale Altrui, for better optimizing the platform and for marketing costs."
What likely began as an experiment to embrace during COVID has gained some serious traction — with a vision for growth. "The constant goal is to bring on as many partners as we can, both manufacturers and organizations," says Shreya. "We've only cut a small piece of the pie of manufacturers, and there are hundreds across the world. We want to scale as quickly as possible."
Related Links
Conversation Starters
What is Altrui Foundation's business model?
What does Professor Tyler Wry mean when he says, "If you're not systematic about how you go about it, and then more importantly how you go about thinking about the cold, hard dollars and cents part of it, you can end up building something that will never scale or sustain itself."
If you could ask Shreya, Rahul and Sourish questions about Altrui Foundation, what would they be? What else would you like to learn about their entrepreneurial process?