Announcing the Round 1 Winners of the 2019 KWHS Comment and Win Contest!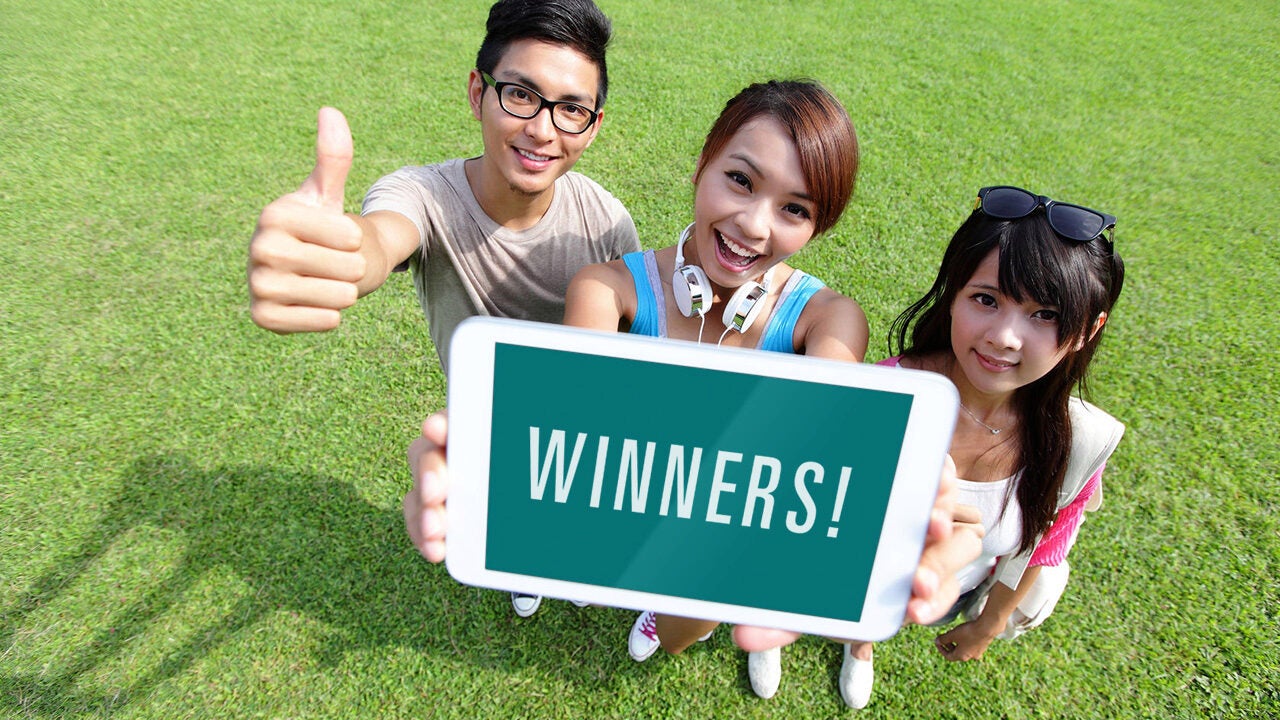 Our 2019 Comment and Win contest is off to a fantastic start! The KWHS team has been thoroughly enjoying its latest summer read, relishing the task of assessing some 40 comments left on KWHS articles from high school students around the world, reflecting on a wide range of topics, from the beauty business to student loan debt. Among the KWHS articles with the most comments during this round: "How the Trade War with China Is Hurting U.S. Farmers" and "Scoring Equity at the Women's World Cup."
A quick shout-out to Harry Xu, of Shanghai, China, last year's Comment & Win grand prize winner. It's great to see you back this year, Harry, with your thoughts on "Get Your Lemonade, Here! And Business Tips from Mikaila Ulmer." We agree with your comment that "It's all about purpose!" This round's commenters have embraced that ideology.
This year's first place Round 1 winner is Aaryan Sharma, 17 and a rising senior at C Leon King High School in Tampa, Florida, U.S. Aaryan's comment on "How the Trade War with China Is Hurting U.S. Farmers" is strong on so many levels, weaving together personal perspective, direct article references and incredibly well-expressed insight and information into a provocative and articulate comment. Aaryan truly adds value to the discussion around this article, concluding that "If passionate and informed citizens (like Makenna and Scott) work together with legislators and world leaders, a viable and a sustainable solution is within reach."
"I don't regret any of the attempts I've made, even if I fail or fall. Isn't the realization of my shortcomings also a progress?" — Jasmine Yang
The first runner up for Round 1 is Jasmine Yang, 16, and a rising high school junior from Waterloo Collegiate Institute, in Toronto, Ontario, Canada. We were struck by Jasmine's clearly deep connection with the KWHS first-person student essay, "A Student's Struggle to Speak English Leads to a Career As a Communicator." Jasmine's comment not only details how she relates to Fiorella Riccobono's story, but also how she learns from it. We appreciated the personal and vulnerable nature of Jasmine's reflections and her willingness to express her authentic experience. "I don't regret any of the attempts I've made, even if I fail and fall. Isn't the realization of my shortcomings also a progress?" Jasmine asks.
The following students deserve honorable mentions for their Round 1 reflections:
Thanks to all the fabulous commenters in Round 1! We hope you will continue to express your ideas and opinions throughout this year's competition. Remember, you may comment as often as you like – you don't have to limit your perspectives to only one round.
Round 2 began this week and lasts through 11:59 EST on Friday, July 19. The theme for Round 2 is to comment on another person's comment. So, you must read an article, consider a comment already posted on that article, and then respond to that person's comment. Honor the ideas of a previous commenter, while expressing your own.
Need help finding some comments to respond to? Just click on one of the direct links below! You can also use the search engine on the homepage to find a story that interests you (kwhs.wharton.upenn.edu), or browse through these categories. Any Student Essay is fair game in this round (even if it has no existing comments), since students are already expressing their first-person perspectives within the body of the article.
Share this competition with your high school friends and family — we need your voices! Educators, we have a great new Comment & Win guide and rubric to help you incorporate this activity into your assignments. Got questions? Please shoot us an email.