Beware of Scammers Lurking Online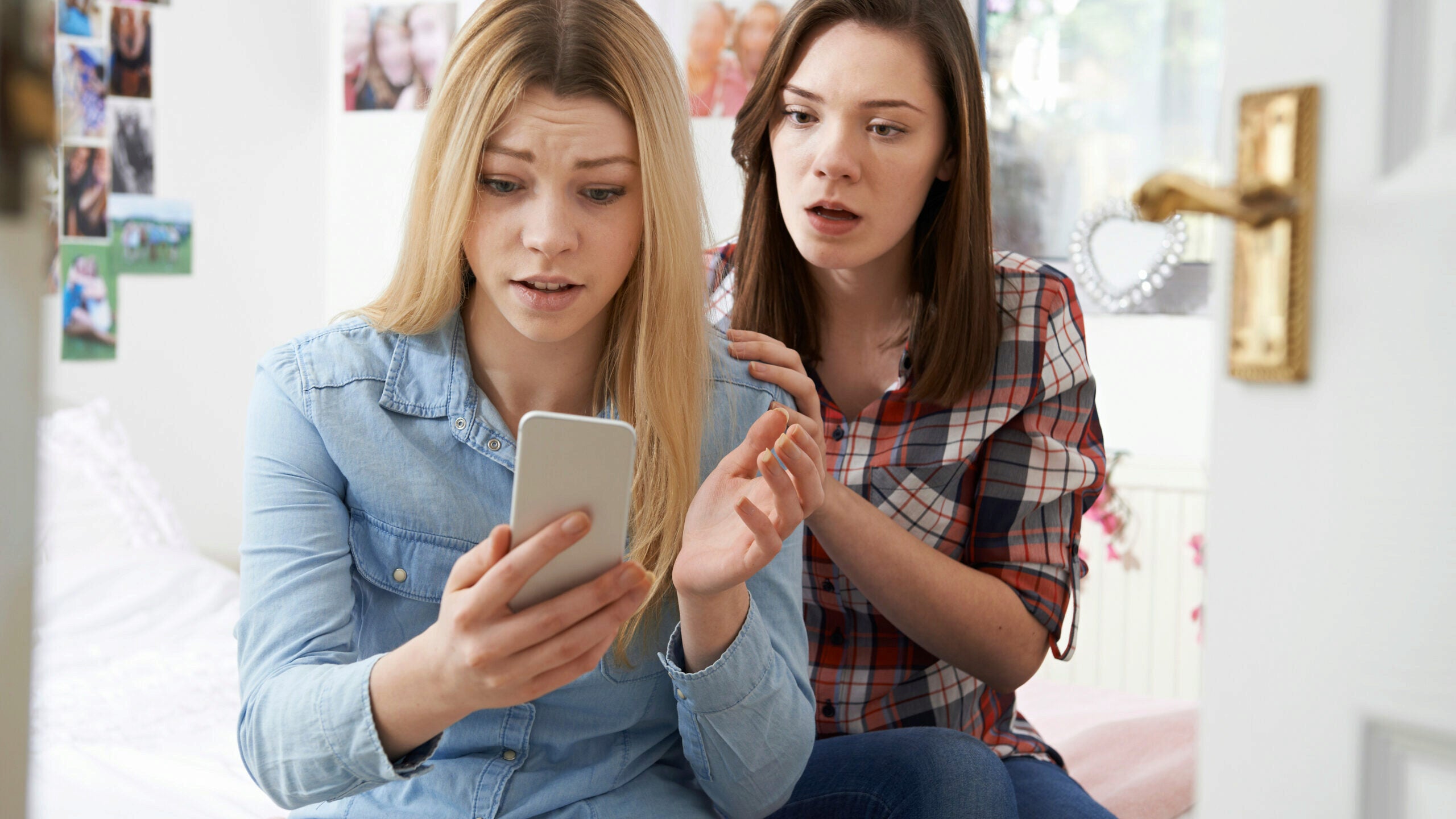 Alivia Briggs thought she found the perfect dress to wear to the prom last spring and wasted no time ordering it from a website recommended by a friend. But when she received the dress, it barely resembled the pink mermaid gown with detailed silver beading that she had seen in the photos.
"The appliques on it looked kind of like these doilies, maybe the kind that you see on your grandma's nightstand," says the 18-year-senior at Austin High School in Decatur, Ala. "They were like these iron on doilies and these little beads like from the craft store. It looked like something I definitely could have made myself."
Electronics, Headphones and Sneakers
Briggs is among the growing number of teens who have been targeted by online scams involving shopping, dating, scholarships, employment, anti-virus software, tax refunds and identity theft, among other schemes.
Last year teens lost $8.1 million to online scams, according to the Federal Bureau of Investigation's "2015 Internet Crime Report." Overall, Americans lost $1.07 billion to internet scams, but the FBI estimates that only 15% of cases of internet fraud are ever reported.
At the National Consumers League, a nonprofit consumer advocacy group, more than half the fraud complaints received from teens aged 13 to 19 involve Internet merchandising scams, according to John Breyault, vice president of public policy, telecommunications and fraud.
Victims are "people looking to buy things online, often at a discount, and they find that what they paid for never shows up or it was just a ploy to get their credit card information," says Breyault. "Many of the complaints involve electronics, cellphones, headphones, fashion and sneakers. There also are a number of complaints with buying pets online."
While Briggs did receive a dress in the mail, she immediately requested a refund of the $230 purchase price. At first, the company based in China offered her a discount and tried to convince her the dress was fine. But after reporting the fraud to her bank and threatening legal action, the retailer refunded her money weeks later.
Briggs tweeted about her experience and received national attention from a variety of TV shows and publications. She cautions other teens to avoid purchasing items from unfamiliar websites, and to be especially wary of deals that sound too good to be true. "This year [for prom] I'll probably go look for a used dress or rent, but buying online is not too smart," she says. "You don't know what you'll get."
Breyault says consumers should shop around and compare prices for the same item. "If the price you're being quoted is way below what it normally is, chances are it's a scam." He also says it's important to understand the return and complaint policies at online retailers before making purchases.
As more people of all ages flock to social networking sites and other online hangouts, scam artists are having a field day targeting victims. Some of these scams involve trying to dupe people of their money. In many cases, scammers are located overseas.
Recently, police in India raided nine large call center operations where workers were trying to scam American taxpayers into revealing their bank account information so they could steal money, according to the Washington Post. The workers were threatening the victims with jail time if they didn't pay tax bills that they never owed.
Financial Fraudsters
Often schemes to defraud consumers involve requests for wire transfers of money. "A money transfer service is a great way to send money quickly and conveniently to friends and loved ones. However, it is not intended for use when doing business with a stranger," according to Western Union Consumer Protection.
Do not send wire transfers to individuals you have never met in person or for an unconfirmed emergency situation. Western Union also advises against sending money transfers for rental deposits or payments, charity donations, employment opportunities, online purchases, tax payments or anti-virus software. A so-called 419 fraud is an advance-fee scam, where you are asked to help transfer money out of another country – such as Iraq, South Africa or somewhere in west Africa – in return for a percentage of the money that you help to transfer. Again, experts advise that you should never send your bank details, transfer money or agree to travel anywhere in response to one of these scams.
The FBI's "2015 Internet Crime Report" discusses the threat of ransomware, a type of malware often delivered through phishing emails, which are emails that may seem harmless enough, but are often meant to get sensitive information from you, like passwords and even credit card numbers. Often, these emails look legit and try to get you to click on a link, which can give scammers access to your computer and your contact list. Ransomware can quickly encrypt computer files, in essence holding them hostage. Scam artists then demand payment in exchange for releasing the files.
Not all cases of online fraud necessarily involve money. Some scams, like the catfish scheme involving football player Manti Te'o, are aimed at luring victims into fake romantic relationships, much like the scenarios featured on the TV show "Catfish."
While playing football at the University of Notre Dame, Te'o was lured into a fake online relationship with a woman who did not exist and then supposedly died. An acquaintance of Te'o, who now plays for the San Diego Chargers, later admitted to being behind the hoax. Teens using social networks and dating apps need to be cautious about revealing their personal information and trusting people they've never met.
Other online scams are aimed at stealing personal identities. It seems like every few weeks we hear hacking reports of personal data being stolen, including from government agencies.
"Unfortunately teens are not immune to identity theft or scams and in fact, they can be a prime target for thieves looking to steal personal identifiable information," says Eva Velasquez, CEO and president of the Identity Theft Resource Center. "It's important that parents and schools open the discussion about the potential dangers of being online, particularly when it comes to social media and online games, and that teens understand the repercussions of their actions."
Related Links
Conversation Starters
What are some different types of online fraud? What is phishing? Why have online scams become so prevalent? How can you protect against these various schemes?
What is the Nigerian Prince scam? Have you heard of it? Using the "Related Links" tab, research this fraud and discuss what you've learned with a partner.
Do you have personal experience with online fraud? What happened? How did you resolve the situation? Share your story in the 'Comment' section of this article.