5 Truths About the Sharing Economy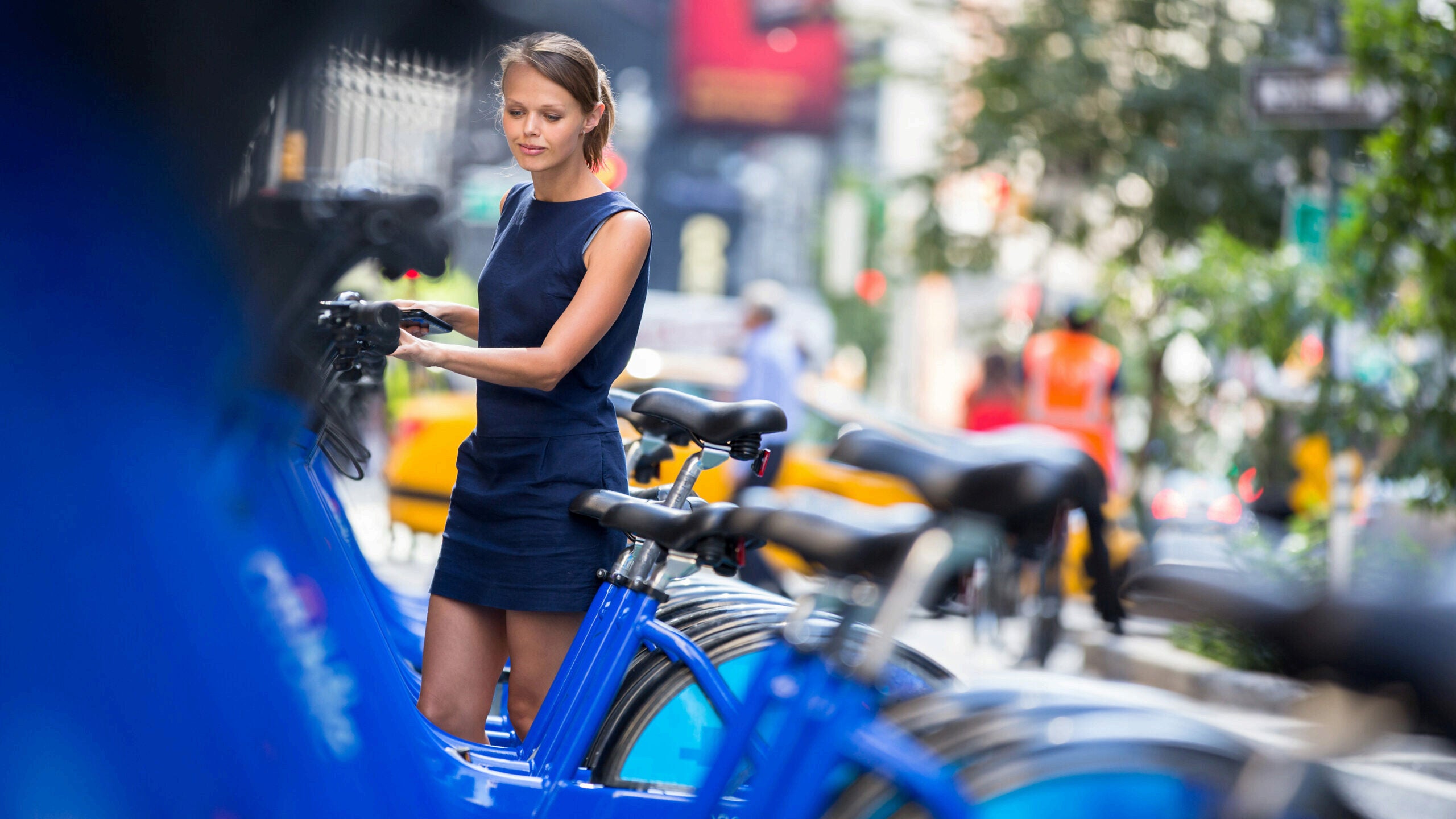 For the past few years, we have been hearing about the rise of the sharing economy and how it is transforming industries and existing business models. Forbes magazine recently referred to the sharing economy as a "massive business phenomenon." This new way of doing business is indeed big – and disruptive to existing companies that suddenly face competition from unlikely people and places. By definition, the sharing economy opens up opportunities for people — like you and me — to work for themselves full time or make extra money on the side.
Investopedia defines the sharing economy as an economic model in which individuals are able to buy or rent assets owned by somebody else, a practice that has become easier with the rise of the Internet. High-profile companies helping to shape and grow today's sharing economy include Uber, a global car-sharing transportation service; Airbnb, an online hospitality service that allows people to rent homes and other spaces for a short period of time; and TaskRabbit, a mobile marketplace that matches freelance labor with local demand, to name a few. These shared services are often convenient, accessible and less expensive than existing market options.
Knowledge@Wharton, Wharton's online journal of business and analysis that often taps into the research and expertise of Wharton faculty, has followed the emergence of the formal shared economy since it went mainstream around 2013. Here are five truths reported by K@W about the evolution of the sharing economy:
Inception. The sharing economy, perhaps best known for crowd-powered marketplaces such as travel accommodation site Airbnb and transportation-focused Lyft, blossomed as the recession set in. At the same time, social platforms were establishing broad footholds. Collaborative consumption, made more feasible by evolving technology, offered consumers ways to personalize their experiences without having to own their own cars, vacation homes and items that may be out of reach financially. It also presented fresh streams of income for people with something to spare or share. The international sharing economy reached about $15 billion in 2014, reports PricewaterhouseCoopers (PwC), and it is on track to reach $335 billion by 2025.
Impact. However you define it, the sharing economy is a disruptive force in a slew of industries, particularly travel, consumer goods, services, taxis, bicycles and car rental, finance, music, employment and waste. And the disruption may be long-term if the new businesses permanently change consumers' attitudes towards ownership. Shelby Clark, CEO until 2016 of Peers, an organization in San Francisco whose mission is to make the sharing economy work, described the disruption in the automotive sector. "I think the biggest change that we're seeing here is that people are choosing to buy mobility as opposed to just buying a car." Or as the saying goes, "I don't need a drill, I need a hole in the wall."
International Reach. While it has found early traction in the U.S. market, the sharing economy, also called the collaborative economy, is a worldwide phenomenon. For example, in 2016 the European Commission potentially gave a boost to the sharing economy in the region by announcing that countries should give the green light for businesses, like Airbnb and Uber, to prosper rather than face hefty fines and outright bans. By issuing guidelines calling for European regulators not to ban companies in the sharing space, startups like Peerby (a Dutch peer-to-peer lending platform for household goods) can count on fewer roadblocks as they forecast future growth. "In the end, the sharing economy will bring more benefits to [everyone]," says Peerby founder Daan Weddepohl. "It's a great way to unite people and move things around in a sustainable way." Olivier Chatain, strategy and business policy professor at HEC business school in Paris and a senior fellow at Wharton's Mack Institute for Innovation Management, adds that as a whole, European cities and countries have been early adopters of bike-sharing schemes, but the region hasn't seen as many large-scale sharing economy startups. Still companies like Peerby and SnappCar, a Netherlands startup that has become the second largest peer-to-peer car-sharing community in Europe, are establishing a foothold.
Shake-up. As is often true with any new way of doing business, the rise of the sharing economy has been controversial, especially when it comes to butting up against existing regulatory systems. In some industries, established players have turned to regulation in their fight against peer-to-peer companies. "Sharing enterprises, such as Uber and Airbnb, are entering markets for taxis and hotels in which current participants stand to lose business, and they are not happy about it," said Gerald Faulhaber, professor emeritus of business economics and public policy at Wharton. According to Faulhaber, "If Uber is to be successful, it must learn to play in the real world of politics, regulation and lobbying, not just the e-world of Silicon Valley. It has to counter these lobbying efforts with well-organized efforts of its own." Uber hired David Plouffe, Obama's presidential campaign manager, in 2014 to help with some of these issues. Eight months later, Google executive Rachel Whetstone took over that role at Uber as the company's senior vice president of policy and communications. Among the most prominent debates is whether the sharing economy is creating vast numbers of flexible jobs that help the economy or abusing workers who earn little, receive no benefits and go unprotected by labor law. While this regulatory conversation is ongoing, companies like Uber have advocated for ridesharing regulations around the U.S. and the world.
The Uber Effect. It's hard to talk about the sharing economy without mentioning Uber. In some ways, the two have become synonymous. Uber now operates in more than 500 cities and 70 countries. Uber's meteoric rise worldwide as an affordable private car service has frequently captured headlines in the past few years, and not always in a positive light. Most recently, the company is facing a sexual harassment scandal. Scandals aside, Uber is a study in the costs associated with creating an innovative new market like the sharing economy. Many market watchers are considering Uber's growth versus profits as it prepares for a possible initial public offering in 2017. "I think Uber thought, 'We have this platform — this app, this technology — that can be leveraged anywhere in the world, so let's just go and conquer the world,'" says Wharton management professor Exequiel Hernandez, who wrote two case studies on Uber for his classes, based on interviews with executives. "What Uber underestimated were the costs that didn't have to do with their technology and their business model, costs that have to do with the politics of being legitimate, [addressing] regulatory resistance and even cultural differences across markets."
Related Links
Conversation Starters
What is the sharing economy? What do you think is behind its rise? Some people boil it down to the concept of access over ownership. Forbes suggests that while owning things used to be the marker of the middle class, that reality is shifting: "As millennials enter adulthood and the middle class, the trend seems to be for them to own less stuff. Not only is there a thriving "minimalist" movement, but the advent of the digital and sharing economies have made this much easier." Do you agree with this?
This article alludes to a few businesses, like Uber, that have been part of the evolving shared economy. Can you think of others? Have you used their services? Visit the "related links" tab to research them.
While this article talks about the growth of the sharing economy in Europe, it has grown more quickly in other parts of the world. For instance, by 2020, the sharing economy will be worth 10% of China's gross domestic product. Using the Related Links, explore the growth of this trend globally and discuss what you learned with your group.