My Summer in Tech: 5 Students Connect with Innovation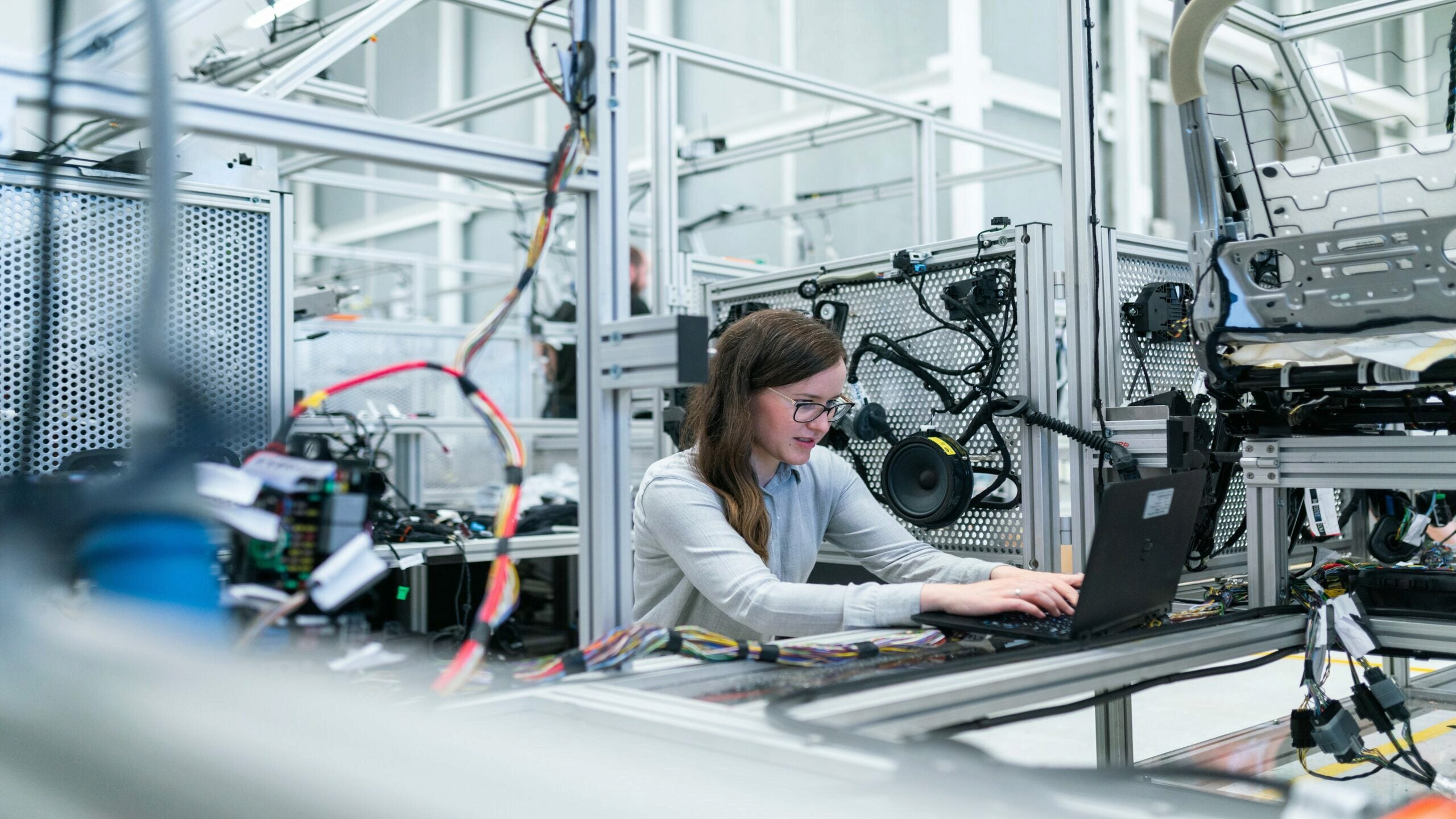 Entrepreneur Jack Abraham, a Silicon Valley investor and innovator who also served for several years as a client for our Wharton Global High School Investment Competition, shared this observation with high school students around the world: "We are entering an era where technology is transforming everything; it's transforming every industry and it's creating and enabling products and services…technology is the future."
Technological innovation is powering the business world in the 21st century, even more so with life-changing challenges like a global pandemic that have changed our relationship to tech. What would we do, for instance, without Zoom to connect us at school and beyond?
We're experiencing "a fundamental shift in the way people relate to technology in the world around them," says Dan Alig, Chief Information Officer at the Wharton School, University of Pennsylvania. "We see that with various technologies. Every time I think about my cell phone and the things that I'm able to do with this small device that fits in my pocket that even five or 10 years ago weren't nearly as possible. The fact that I can pay at the supermarket with my watch. The way we experience the world with technology is different than even what it was a few years ago."
High school students are heeding this message of tech dominance to start building their foundations as future business leaders. We heard from a few students who explored technology in different ways this past summer and decided to share their stories.
Robotics in Budapest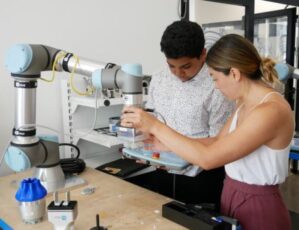 Nitin J., a high school junior at BASIS Independent Silicon Valley in San Jose, Calif., has been interested in engineering and technology since middle school, specifically robotics and drones. This summer, Nitin had the opportunity to intern with OnRobot, a global company that designs and sells robotics technologies for different industries. "I wanted to understand the technology behind designing and programming a robotic arm that can mimic the functions of a human hand," notes Nitin, who worked for two weeks alongside mentor Lizzeth Sanchez in OnRobot's Budapest, Hungary office. "I was exposed to various forms of robots as well as robotic attachments. All of the robots in their lab consisted of two forms: industrial and collaborative. Industrial robots include those that are very powerful and used in factories on a daily basis. Industrial robots often work with pure code and don't offer the drag-and-drop functionality of collaborative robots. Collaborative robots on the other hand are simple to learn because of their block programming, and are used in areas where there is human involvement required, such as product finishing. The OnRobot team had me explore different types every day. I was assigned one robot that I would work with, and with the help of applications engineers, I would learn the programming basics for the robot and then learn how to use the robotic attachments to program simple pick and place programs. I learned a plethora of new languages during my stay, including RAPID, Python, SPEL+, Matlab, and simple drag and drop blocks."
Curious about Crypto
Vanessa M., a 15-year-old from China who is a sophomore at University High in Irvine, Calif., acted on her cryptocurrency curiosity this summer. "I am deeply attracted by this huge and mysterious world," says Vanessa, who decided to take a class on Edx called "Bitcoin and Cryptocurrency," which proved to be timely as bitcoin values hit new highs, even while the Chinese government restricted crypto's development. She went on to write a research report titled "Will Bitcoin Value Go to $1M or $0?" Vanessa's research opened her eyes to the many technical layers of bitcoin. "Bitcoin has so many technologies involved in it," she says. "How the transactions work, how the blockchain works, how the mining process works. It is very complicated…This research taught me a new mindset that when some things seem to have a bright future, don't just blindly follow the crowd to invest in it."
India's Sneaker Market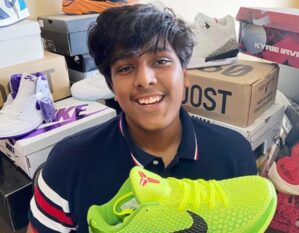 Akshat K., a high school senior from Bangalore, India, is passionate about one thing: bringing the sneaker world from America to India. His business, Deadstock Drip, started in 2018 when he attended SneakerCon L.A. and felt the surge from sneakerheads buying, selling and trading shoes. He wanted to make purchasing high-end sneakers easier for the Indian community and connect Indian sneakerheads with each other. "I started Deadstock Drip as a way to provide Jordans and Yeezys to sneakerheads in my community, but over the year, as I got more and more queries, built a larger customer base that stretched throughout India." Deadstock Drip is now a global sneaker marketplace that has generated more than $100,000 in profit – and also has lots of tech demands. This summer, Akshat worked on adding two key features to the Deadstock Drip website that he believes will be revolutionary for the sneaker market in India. "The first thing is a live auction house: a subsection of our website that creates a live marketplace where sneakerheads can list their sneakers at an ask while also putting in their bids for other sneakers they are looking to purchase," says Askshat. "Second is a Find your Sole service. This subsection allows a sneakerhead to search for a sneaker, while also finding a sneakerhead that has their sneaker and is looking to sell it."
Apps and Analytics
Zach S., a 17-year-old senior from Los Gatos High School in Los Gatos, Calif., spent a big part of his summer launching an app in the Apple app store and on GooglePlay. In 2019, Zach attended a Wharton Summer High School Program on entrepreneurship, working with a small team to develop a business plan for a pre-professional social network directed at high school students. It was a cool idea; in fact, it won first place in the summer business plan competition. After the program ended, Zach couldn't shake the feeling that they were on to something. Soon after, he started Venzur, a social network for high school students that facilitates collaboration between aspiring young entrepreneurs and keeps students connected through profiles and content. While the website has been operational for a while, the app launched in early September 2021. "It involved going from a small beta site to getting past the rigorous Apple app store review process, which was definitely a challenge," says Zach, who has been working closely with a few team members including Juan Pablo, a friend he met at Wharton, to connect the app to schools and users around the world. Venzur currently has 100 users – and growing. "I've been using Google Analytics since day one. I will make a change to the homepage for part or all of the users and then collect data on Google Analytics for a week on retention rates, average bounce rate, average time spent on the page, then compare that week with the week before and decide if I should do it again. I'm using data to inform how I make all my decisions."
Meet Glamazontay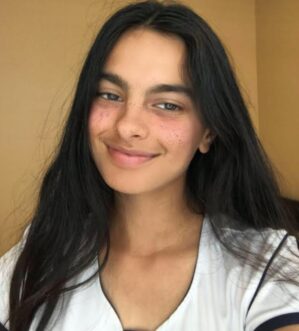 Mehtaab B., 17 and a senior from Dublin High School in Dublin, Calif., filled at least part of her summer days as a student in our Wharton Pre-Baccalaureate Program. During her time with Wharton, she discovered new ways to leverage technology. For example, she competed in the Global Youth Meetup challenge Pro Infra, which prompted her to find software that visualizes architecture. When Mehtaab wasn't studying and competing (by the way, she also took first place in Round 3 of our summer Comment & Win contest), she was building her new online boutique, Athen Collections – with a little help from online tutorials. "YouTube was my main way of learning about starting a boutique," says Mehtaab. "The main Youtuber I watched was a woman named Glamazontay, and I watched a variety of videos to help me understand every stage of starting a boutique, including legal issues, wholesaling vs. manufacturing, website creation, shipping and marketing. I was given easy ways to work with technology that I hadn't before, including platforms like Shopify and Mailchimp. Technology can help people cut down useless steps in a process and eliminate waste. Because of this efficiency, I believe technology will make business more accessible for everyone."
Conversation Starters
Did you have a recent experience learning and using technology? Share your story in the Comment section of this article.
List 5 different engagements with technology from the article. Which one do you find most interesting and why?
Mehtaab says, "Technology can help people cut down useless steps in a process and eliminate waste." How do you define the power of technology?