Gen Z 'Embraces the Entrepreneurial Spirit' in Round 3 of Our 2021 Comment & Win Contest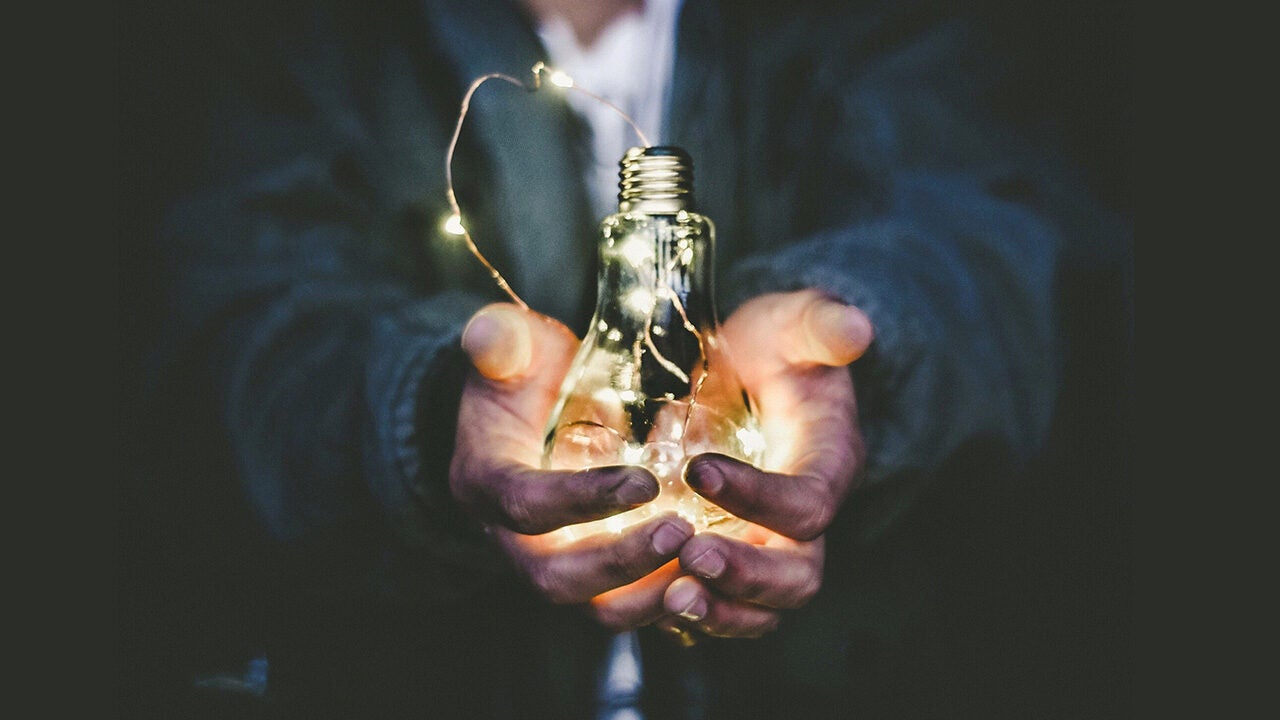 Commenters, we are feeling inspired! Nearly 80 of you took the Round 3 Comment & Win theme truly to heart by "embracing the entrepreneurial spirit" in unique and innovative ways. From Goldendoodle admiration to hackathon appreciation, you commented on Wharton Global Youth articles that considered all dimensions of the entrepreneurship journey, often weaving in your own opinions, perspectives, innovations, and start-up suggestions. Our team is consistently dazzled by the collective Gen Z entrepreneurial mindset.
As always, we were on the lookout for commenters who used the text to inform your comments, added value to the discussion, expressed opinions clearly and articulately in an authentic voice, and stayed true to the Round 3 theme of embracing the entrepreneurial spirit.
Without further ado, congratulations to our Round 3 winner, Mehtaab B.! Mehtaab, a rising high school senior from California, U.S. who is enrolled in our Wharton Pre-Baccalaureate program this summer, commented mid-round on Thinking Like an Entrepreneur in a Time of Crisis and we wondered if her thoughtful and intimate perspective would hold up as the comments rolled in. It did! Mehtaab embraced the entrepreneurial spirit not just in sharing the launch of her clothing boutique (and problem-solving around her own pain points), but also in the empathy, grit and grace she demonstrated through the personal challenges of the pandemic. We connected with the authenticity of her experience and entrepreneurial mindset.
"The experimentation I underwent, the trials and many errors, and the adaptability I gained shaped me as a new person more ready to venture into the world and create change." — Mehtaab B., Winner, Round 3
We didn't even have to switch screens to discover the Round 3 First Runner-up, Jullea P., who also commented on Thinking Like an Entrepreneur. Jullea, a rising high school sophomore from California, U.S., got down to some serious exploration during quarantine! Her reflection also acknowledged her Filipino mother's determination to build a better life for her family in America — a hallmark of the immigrant experience. And, of course, we loved how Jullea connected her entrepreneurial mindset to her bleary-eyed, yet fulfilling, time with our Future of the Business World online course this summer.
Round 3's Second Runner-up is Caroline G. for her insightful and well-written comment on the Future of the Business World podcast featuring Sanjana Yeddula. We loved how Caroline, a rising high school senior from California, U.S. who also won Round 1 of this year's Comment & Win, connected her passion for debate with Sanjana's innovation, and did her own product research by downloading the app and carefully assessing its features to provide useful feedback to the entrepreneur. We wholeheartedly agree that "iteration is key for entrepreneurs."
And just when you thought innovative women from California would completely dominate Round 3, we have a Third Runner-up who disrupts that market — Vincent Y., a rising sophomore from New York. Vincent's comment on The Story of a 'Simple and Elegant' Health Care Startup captured the essence – from his perspective — of what it means to be a successful entrepreneur.
Through our partnership with Wharton School Press, Mehtaab, Jullea, Caroline and Vincent will get to choose from among several business and leadership e-books written by Wharton and University of Pennsylvania faculty.
We would also like to acknowledge the following Round 3 Honorable Mentions (receiving badges) for their excellent, entrepreneurship-focused comments (in no particular order):
Congratulations to all our Round 3, 2021 winners!
Round 4 kicked off on July 26 and runs through midnight on August 13. The theme: "Future Business Leaders." Trends and technologies are transforming the business world. Find an article that explores emerging business trends and use the comment section to reflect on that trend. In addition to the insight in the article, think about the implications of the larger theme and what that means for you and for the world. How can you add value and connection to this discussion as a future business leader and a member of Generation Z? You will find more details and a list of suggested article links on our Comment & Win contest page. Good luck!