Following Trends at the Intersection of Fashion and Business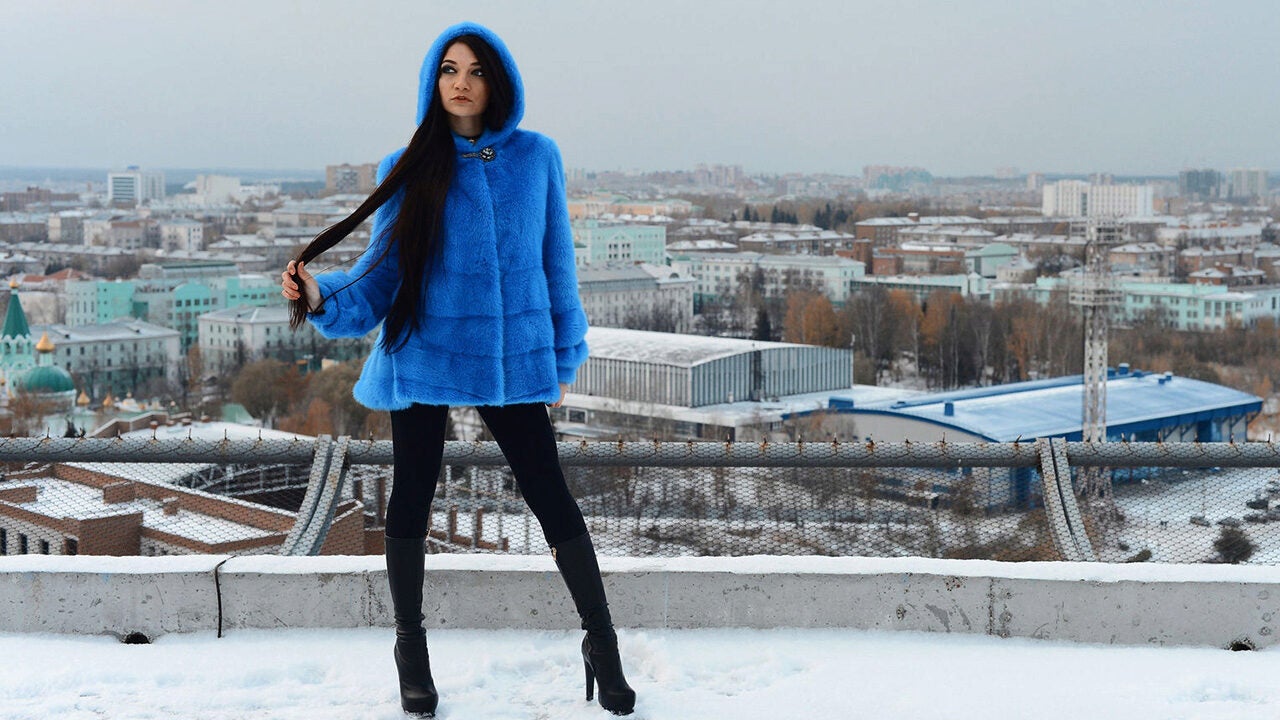 Even if you haven't checked into the business of fashion lately, this one might get you.
Gucci, one of the world's leading luxury fashion brands that creates and sells everything from leather handbags to cars, just announced that it is going fur-free. Starting with the brand's spring/summer 2018 collection, Gucci will no longer use mink, coyote, raccoon dog, fox, rabbit or any other animal bred or caught for its fur. During a London College of Fashion event in October, Gucci CEO Marco Bizzarri said, "Being socially responsible is one of Gucci's core values, and we will continue to strive to do better for the environment and animals. With the help of HSUS (Humane Society of the United States) and LAV (an Italian animal rights organization), Gucci is excited to take this next step and hopes it will help inspire innovation and raise awareness, changing the luxury fashion industry for the better."
'The Business Behind the Beauty'
This was important news for fashion observer Hannah Cronin, who has been watching Gucci closely for the past few years since the emergence of Alessandro Michele, the company's new creative director. Since he was promoted in 2015, Cronin notes, Michele's youthful vision has made Gucci particularly trendy. This latest fur announcement is a huge step for one of the most influential brands in the industry.
"When I initially read about Gucci banning fur, I thought that it said a lot about the brand's desire to keep in touch with the mindset of the more environmentally and ethically concerned younger generation," says Cronin. "Modern technology allows for the production of faux fur that gives the same effect as real fur that will also be easier to wash and take care of. It will be interesting to see whether this impacts Gucci sales, because while not using fur in its designs is attractive to the younger generation, lots of people buy luxury brands for the authenticity."
You can be sure that Cronin will be checking in on those Gucci sales figures next spring, as well as the stock price of its parent company Kering, which owns several leading luxury brands, including Gucci, Yves Saint Laurent and Balenciaga. Cronin's interests lie at the intersection of business and finance, so much so that a few years back she launched Haute Couture Hedge, a website that she considers "the source of all things finance and fashion." Cronin's fascination with "the business behind the beauty" is made all the more meaningful by the fact that she is a senior in high school.
"Sophomore year was when I got interested with mixing business and fashion, and that's when I started looking more into that world and the stocks of fashion companies," says Cronin, who is a student at York High School outside Chicago. "I've always been really into shopping, and I've developed this interest in fashion as I've gotten older. I started reading magazines and getting into certain brands. From the business side, both of my parents work in finance, so I've always been exposed to that. I'm also really strong in math, so I have a natural inclination toward economics and finance."
For Hannah, family dinner conversations have involved things like options trading for the Japanese Yen, fixed-income derivatives and risk management in the investment banking industry. From there, she built a website that addresses business and fashion news — like how the strong euro poses a threat to European luxury brands – and follows the stock market activity and major events for some of the largest publicly traded fashion companies, such as Ralph Lauren, Burberry Group and Michael Kors.
"There's a lot more to fashion than people think," says Cronin. "There's a lot of analytical thinking. It's really interesting to think about fashion from a business perspective. I know which brands are trending and which ones are expected to grow." Haute Couture Hedge also features "Hannah's Take" on the retail market, a personal style blog, and a look at current fashion trends (tiny purses are really in).
Strategy and Brand Positioning
What are some of the biggest trends defining that intersection between fashion and business right now? Analyst Cronin has some thoughts. "One is the changing retail landscape with the rise of ecommerce," she notes. "Everyone is turning toward online shopping and there's a decline in foot traffic in brick-and-mortar stores. With the rise of ecommerce, companies have to change how they market themselves because millennials are really into social media and the digital side of advertising."
The other business trend can best be described as big fashion, not just high fashion. "We're seeing a lot of mergers between fashion companies right now," adds Cronin. "Michael Kors just bought Jimmy Choo, and earlier this year Coach and Kate Spade merged. There's a competitive market in fashion, and it's really these big conglomerates that will survive."
Through her exploration of fashion and finance, Cronin has developed a much deeper appreciation for two solid business concepts: strategy and brand positioning. "Fashion company success is not just about who has the most creative designs," she explains. "It's a combo of being creative and unique, but also staying on trend with what your customers want. You have to pay a lot of attention to marketing and branding techniques to make sure that you're actually selling the product and that people will know about you."
As with most dynamic industries, Cronin has discovered that the business of fashion is often all about the colorful characters like Alessandro Michele who are constantly finding ways to innovate and stay competitive in a crowded market. If she had a choice, Cronin would most like to meet Bernard Arnault, chairman and CEO of LVMH, the world's largest luxury goods company that owns such famous brands as Louis Vuitton, Christian Dior and Sephora. "He's a genius businessman," she says.
Related Links
Conversation Starters
Why is it noteworthy when a brand like Gucci makes an announcement like its recent ban on fur? How does this affect the industry? Can you think of any other similar announcements in fashion or related industries?
Hannah Cronin took her interest as a clothing consumer and decided to explore what makes the fashion industry tick. What do you like to buy? Cars? Horses? Shoes? Pez Dispensers? Whatever it may be, use that interest as a starting point for finding out more about the behind-the-scenes business. Following your research, share what you learned in a group or with your class.
What is brand positioning? Hannah Cronin talks about it in relation to fashion. But how does it also relate to you as a person? What is your brand and how will you get people to notice you?