Announcing the Launch of Our Understanding Your Money Course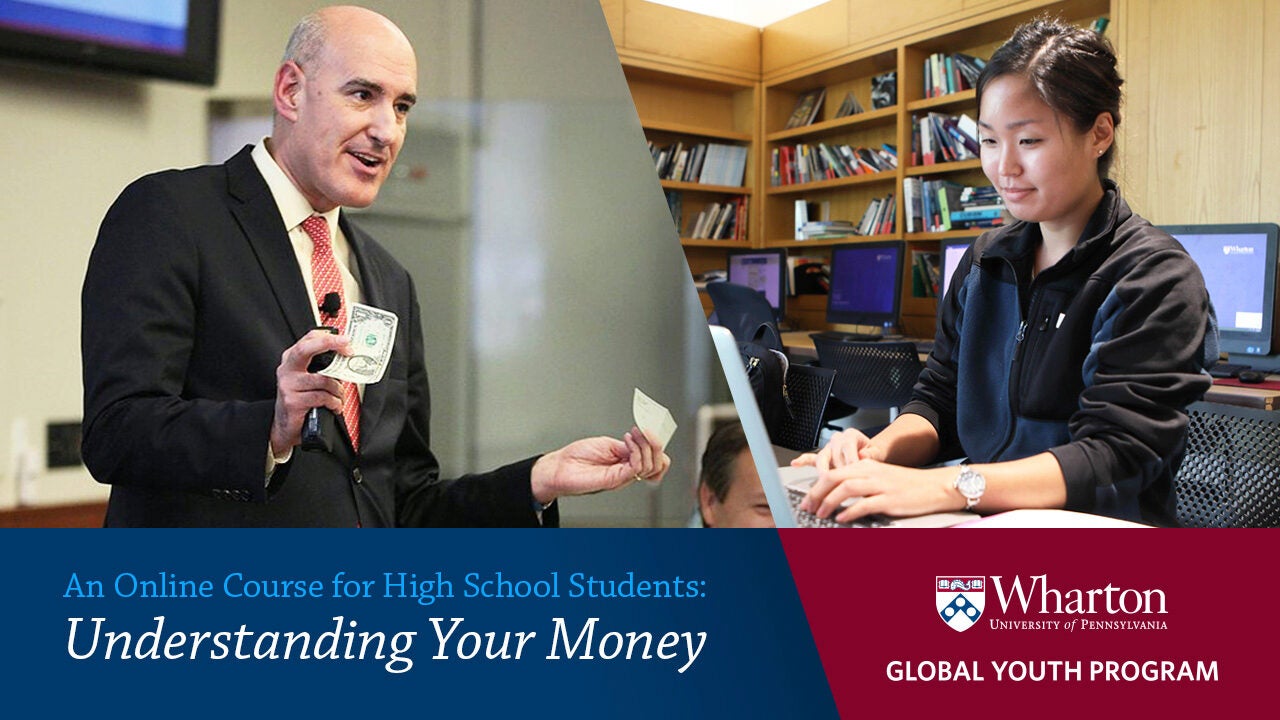 The Wharton Global Youth Program introduces Understanding Your Money, its first self-paced online course for high school students in grades 9-12. Video lessons featuring University of Pennsylvania and Wharton School professors guide learners through four comprehensive modules that cover the basics of economics, money management and financial decision-making.
Each course unit features video lessons, engaging activities, readings and assessments. They explore a range of financial topics, including supply and demand, compound interest and discounting, jobs and money, retirement planning, budgeting, introduction to investing, risk and return and asset allocation, to name a few.
"At a time when high school students need options for quality, engaging remote learning, Understanding Your Money is an excellent online-learning opportunity," says Lauren More, director of high school programs. "Drawing on world-renowned Wharton expertise, supported by content developed specifically for high school students, we have designed a unique learning experience for youth around the world who are eager to build their financial knowledge." More is quick to add that students can proceed through the course at their own pace, complementing their existing distance-learning demands.
"Money does not necessarily bring happiness, but mismanaging your money can increase your stress." — Mauro Guillén, Understanding Your Money Instructor
And students get to learn from faculty who teach at one of the best business schools and universities in the world, who have tailored their lectures to the high school audience.
"Personal finance is not just about calculating the numbers, it's also about decisions that make you happy and improve your well-being," says Mauro Guillén, Wharton's Felix Zandman Professor of International Management, in his course lesson on financial well-being. "Money does not necessarily bring happiness, but mismanaging your money can increase your stress." Understanding Your Money prepares you to make smarter financial choices throughout your lifetime.
The cost for Understanding Your Money, completed in 13-15 hours, is $329. Students are encouraged to visit the course page to find out more. Be sure to watch your email inbox on Wednesday, October 7, for a special course enrollment discount code offer in our monthly newsletter. Not a newsletter subscriber? Sign up today.