Wharton Summer High School Programs Embrace This Time of Innovation and Change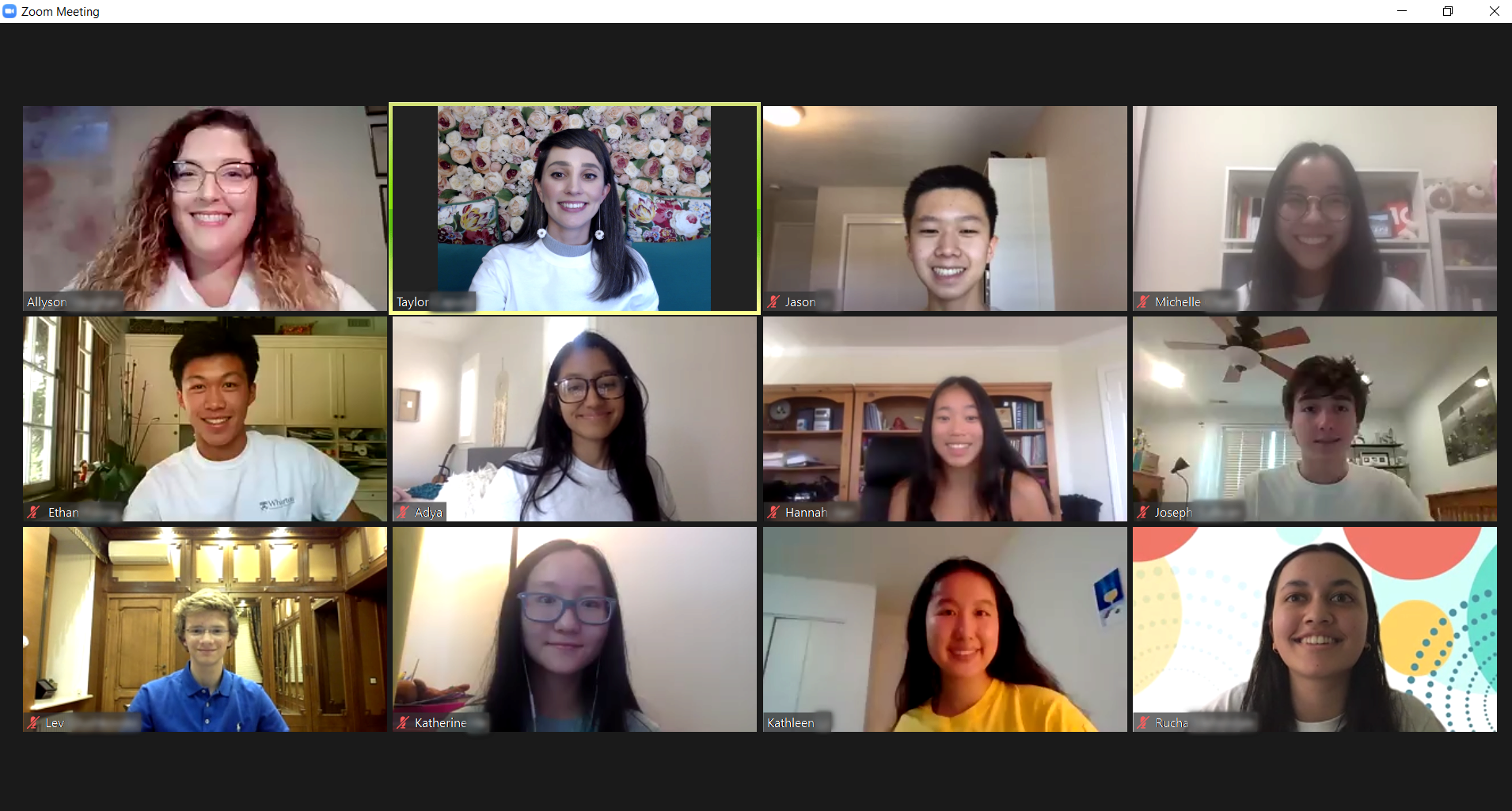 It was a Friday morning in June, and Rucha M. was feeling nervous. She and her team of four high school students were preparing to pitch an innovative app idea to the rest of their Wharton summer class. They had developed the prototype named Klustr for the course's final project: How might we protect the Penn community and the world from the coronavirus? 
"My team's mission statement was, 'How might we help people estimate a distance of six feet in order to follow social distancing guidelines?'" said Rucha, a rising high school senior from San Jose, California. "We used qualitative data from interviews with other students to brainstorm and we decided to go forward with a social distancing app. Just before we presented the prototype to the larger group, my team members started cheering each other on. After presenting, all of us expressed how proud we were of each other. It was a great moment," she said.
Of course, the presentation was entirely virtual.
Rucha was one of 1,250 high school students from around the world to participate in this summer's Future of the Business World (FBW) online course, designed by the Wharton Global Youth Program, which manages all of Wharton's summer high school programs.
Redesigning Summer 2020
After the University of Pennsylvania canceled on-campus operations due to COVID-19, hundreds of participants in Wharton summer high school programs could no longer travel to Wharton's Philadelphia campus.
The solution: going virtual. Several existing summer high school programs were moved online, like MoneyBall Academy — others were designed anew.
The two-week FBW online course, for example, was launched on Wharton Online and set up to accommodate learners across global time zones. Students could sign up for one of five sessions from June through August. Four new online Pre-College courses were launched for rising high school seniors who wanted the rigor of undergraduate coursework. The for-credit courses covered negotiations, ethics and social responsibility, Python data science, and business statistics.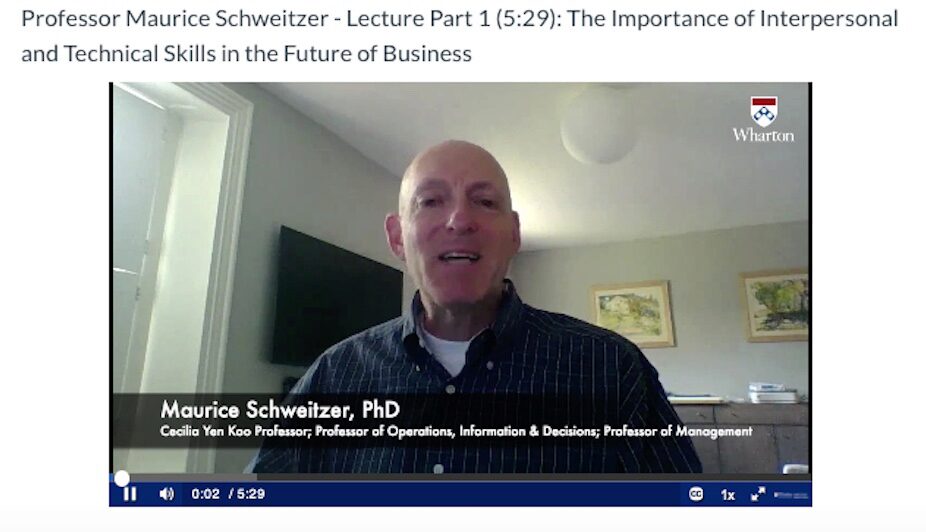 Prof. Serguei Netessine, vice dean of Global Initiatives, which oversees the Wharton Global Youth Program, was pleasantly surprised by this summer's turnout, which exceeded 1,700 students.
"We were able to double the number of high school students taking part in our summer programs this year," said Netessine. "During these difficult months, Wharton has continually been able to pivot and offer quality online opportunities for all the students who want to study at the best business school in the world."
'Pivot or Perish'
Led by instructors Sara Jane McCaffrey, a senior fellow and lecturer in management at Wharton, and Taylor Caputo, Wharton lecturer and practicing product designer and artist, the FBW online course integrates current events with key global business themes and is designed to appeal to Generation Z.
It was inspired by Wharton's real-time online course Epidemics, Natural Disasters and Geopolitics: Managing Global Business and Financial Uncertainty, which launched in March for all Penn students.
"The pandemic has been a time of change and innovation, with opportunities to analyze rich insights, especially for business," said Eli Lesser, executive director of the Global Youth Program. "We needed to create a dynamic learning experience for exceptional high school students, and we had to do it quickly. We reached out to our incredible Wharton faculty and collaborated with teams like the Learning Lab to design the curriculum. The end result is a truly unique course built to engage the next generation of business leaders in conversations about the future."
Merging live sessions, recitations, individual assignments, and group work, students in FBW learned from Wharton faculty like Prof. Peter Fader, Prof. Mauro Guillén, Prof. Barbara Kahn, Prof. Ethan Mollick, and Prof. Maurice Schweitzer.
"The OPEQ and Pivot or Perish (POP) simulations were breathtaking experiences," said Jiro Noor, a high school student from Jakarta, Indonesia, who completed Session II of FBW in July. The two simulations focus on negotiation and retail strategy. "I learn best from interactions, and the simulations definitely allowed me to further grasp the concepts."
Students like Jiro welcomed FBW's framework, which took a more vibrant approach to remote learning.
"We knew that the curriculum was somewhat experimental," said Lauren More, director of Wharton Summer High School Programs. "We have been happy with the student response and, more importantly, the level of engagement with the course. Students consistently worked hard and rose to the challenge."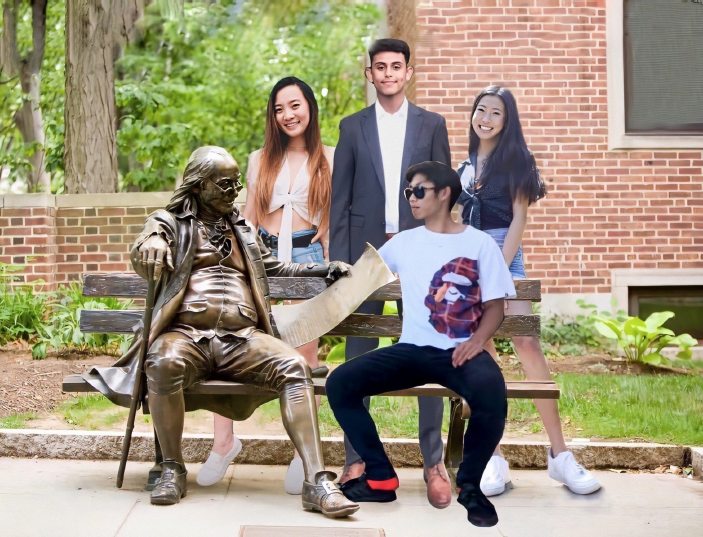 Building Community Online
Instead of strolling down Locust Walk or visiting Van Pelt Library, students connected with the Wharton community through the Global Youth Meetup (GYM), an extracurricular platform on Wharton Online open to all summer program students.
The GYM is structured like an online campus, with "rooms" named after popular Wharton and Penn landmarks. Just like they would on campus, students competed with and against each other during fun challenges, all while building a global network of peers with nearly 1,100 enrolled members. They also signed up for "live" events designed to introduce them to different aspects of the Wharton community, like "Meet the Deans" and "Alumni Career Chats."
Small group competitions like the Innovation Generation Challenge and the Stock Market Challenge gave students a chance to flex their creativity and critical thinking outside daily coursework. During an individual competition called the Financial Literacy Flex Challenge, first-place winner Carina G. sang about Alpha and Beta to the tune of "Riptide."
Instead of meeting undergrad mentors at Joe's Café, students met virtually with teaching assistants at "Benny's Diner" for one-on-one office hours. Some TAs, many undergrads themselves, filmed their own tours of campus and Philadelphia to share with students.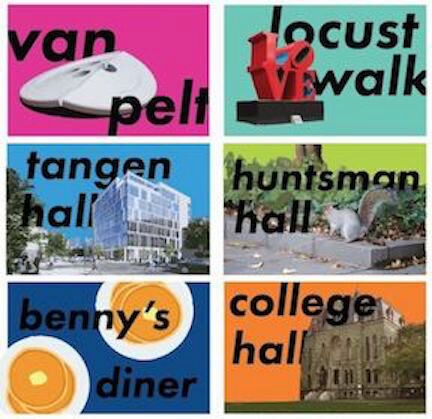 "How could we replicate [what] Wharton Summer high school students would experience if they joined us on campus? The reality was, we couldn't," said Allyson Vaughan, summer high school program coordinator and project lead for the GYM. "But we could take the essence of Wharton and build a dynamic opportunity for our students to become an active part of a community. By gamifying challenges, providing exclusive live events with organizations from across campus and workshops to interact with Wharton alumni and current Penn students, we have been able to do so much more than we've ever done in person."
"The GYM and the opportunities it presented were a great, innovative way to build a community. My experience was incredible," said Ralph R., a high school student from Bethpage, New York. He signed on for the Future of the Business World course after Leadership in the Business World was canceled.
"It enabled me to connect with Penn faculty and more students than I probably would have met in the regular in-person program," he added. "I feel as though I got a good sense of the social and academic atmosphere at Wharton."
Will high school students' time studying the Future of the Business World empower them as business leaders? Many Wharton Summer students are beginning to think like decision-makers who will help transform the global economy. Said Rucha M.: "You need to communicate well, be flexible, mitigate risks proactively, maintain a culture of transparency, and always consider emerging global trends before making major business decisions."