Deconstructing the Investment Bank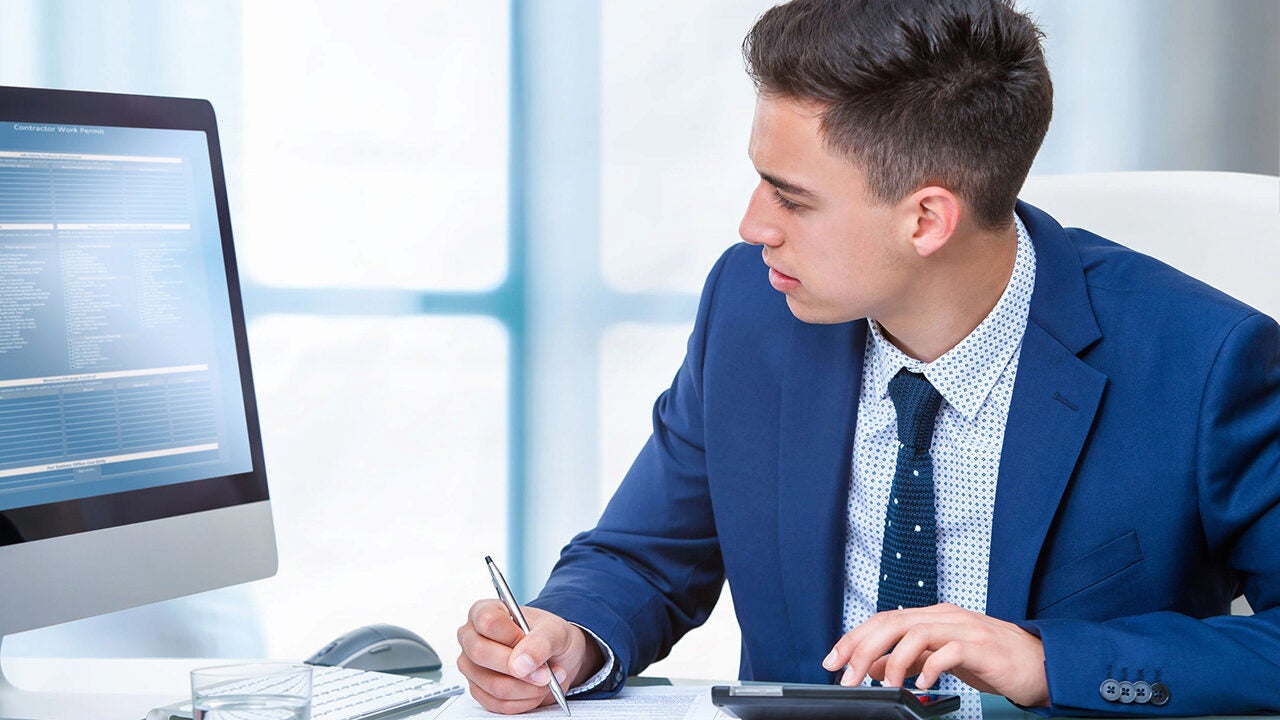 Ramon Rui-Xin Wang is 17 and a senior at Colchester Royal Grammar School in Colchester, Essex, U.K. In June, Wang met with Jamie McCrudden and Paul Windridge (both past Colchester students) of London's Natixis Investment Bank during a law-careers event organized by his school's alumni club. Wang founded the finance society at his high school earlier this year and was eager to explore the world of investment banking. An investment bank is a financial institution that raises capital, trades in securities, and manages corporate mergers and acquisitions. Investment banks work with governments and corporations, rather than individual investors. "Although the purpose of the evening was to learn more about the law industry, I traveled from Colchester to London just to have the opportunity to talk to [these two men] and learn more about the finance industry," says Wang. "I prepared a list of questions and interviewed them that night."
In this first-person essay, Wang, whose dream is to someday work at a hedge fund, shares what he learned in June and at other times throughout the year about investment banking.
Finance really interests me, so much so that this year I joined a team and participated in the KWHS Investment Competition to learn more about trading and about the finance industry. That experience piqued my curiosity about all kinds of finance-related topics. How do traders actually take positions? What techniques do they use to make a profit in this increasingly competitive market? How do different departments work together in an investment bank? So, I decided to seek out the answers to a few of my questions from professionals in the investment-banking industry. Here's what I learned about the front-office roles of an investment bank, which are sales, trading and research.
Sales. Inside the sales department, employees speak to potential clients and try to convince them to trade with their investment bank. They also work closely with traders and researchers. I learned from an expert in the foreign-exchange (Forex) market that salespeople must also offer ideas and expertise that best fit clients' needs. An example is when one company is trying to take over another foreign company, which exposes it to foreign exchange-rate risk. For example, if the parent company agrees to a payment of 1 million pounds to buy the foreign UK company — worth about $1.4 million at the time of the offer — and the UK pound appreciates in value making the deal worth $1.6 million in the future, then the parent company's risk is the extra $0.2 million. Sales people at the investment bank must then work with their teams to figure out a way to hedge the risk with the use of Forex derivatives (a financial derivative whose payoff depends on the foreign exchange rates of two or more currencies). Sales-department scenarios change depending on the different assets in which they specialize.
Trading. Traders are always ready to take their positions in the market when they see the right opportunity. They often identify this with the help of three main types of information.
Traders first consult current market news and announcements related to the security that they are trading. This information influences traders' decisions on a daily basis. News events will often impact the performance of a security in the short term and are especially significant in the stock market. During my work experience at SG Capital Management, a London-based stockbroker, I learned that traders need to get into the office at 7:00 a.m. to review all the events that have taken place overnight and research the news events for the day ahead. Events include everything from the announcement of a country's economic numbers, to scandals that arise among company executives. Traders need to be aware of this news, make predictions about the effects of the activities on the stock market, check current positions, and make note of any necessary adjustments to be made on them before having discussions with clients and taking any actions. For news that has a longer-term impact on a relative security, traders would often need to hold discussions on possible moves to either build a larger position (if expectations are positive) or reduce the current position (if they are negative).
Next, traders conduct fundamental analysis on securities, including global macroeconomics, country macroeconomics, country politics, industry factors and company factors. Fundamental analysis on a company stock, for example, involves looking into company-issued financial reports, the ratios that measure different variables such as the price/earnings ratio, the company's management structure, its operations and future projects, and so on. For many traders, it is especially helpful to read the morning reports written by main investment banks and research institutions.
Finally, traders perform technical analysis on securities. To begin with, many traders either use candlestick charts or line charts, and through this technical analysis they can identify potential patterns exhibited in the charts. For example, a double top candlestick chart often signals a potential downturn in the markets. However, the chart patterns are often used along with indicators such as MACD (Moving Average Convergence Divergence) or the RSI (Relative Strength Index). Together, they can help to tell traders at what point might it be best for them to open a position or close a position.
I can make two interesting observations about this information. For one, as more people follow a particular trend, it becomes a more effective predictor of market movement. For example, if everyone expects the price to go up at price A, then it will likely rise at Price A since everyone will purchase it.
The second observation is that longer-term trends often provide more reliable analysis than short-term movements, especially with the increasing number of automated computer trading systems. One of the traders that I met while I worked for SG Capital Management showed me part of the chart of a stock that he had been following, and within two minutes the price skyrocketed before falling heavily. "To this day, I still don't know the reason for this jump, and my only assumption is that it was traded by computers; that's why long-term technicals are often more reliable," he told me.
Research. The research department, as the name suggests, will take up most of the research job in the investment bank and will need to read different news and analyze company data, economic data and policies to predict what might happen in the future. This is often called financial modeling, and with the increasing use of artificial intelligence and computing, research is getting more advanced and accurate.
Researchers will then either talk to traders and make trade recommendations or speak to clients to advise them on catalysts that could affect their trades. Usually, people in the research department would also need to participate in industry conferences and discuss with senior members of companies or countries about their findings.
One other aspect of research is that many investment banks will read reports produced by specialized analysis companies.To get more intel on the research side of things, I spoke with the head of business in the financial intelligence division of Informa UK, a research and big-data company. He told me that the company would often take a unique perspective through its analysis, which makes its service valuable to traders and market watchers. When looking at the foreign exchange rate, for example, this company researches macroeconomic trends as well as analyzing data about the flow of money for different investment funds. Since funds often move large sums of money between different currencies, their actions can often lead to turbulence in the Forex market. By looking at these numbers, the analysis company thereby creates a more detailed report for the banks and trading institutions.
I asked investment banker Jamie McCrudden for any advice that he would give to young people considering careers in finance. He said, "Your generation is very lucky because of the availability of information to you. The best thing for you to do is to learn more about the world in general, because this helps your decision-making process and your future success." I'm already embracing that global perspective on my path to becoming a hedge-fund manager.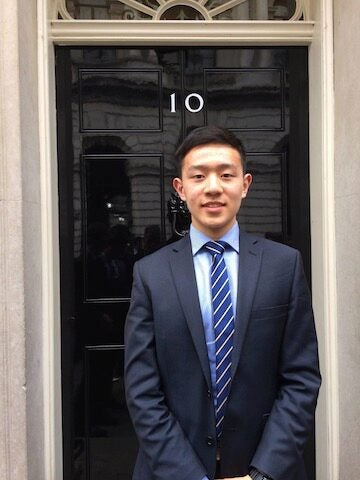 Related Links
Conversation Starters
What three types of information do traders use in their jobs?
The investment banker who spoke with Wang said, "The best thing for you to do is to learn more about the world in general." What does he mean by this? Why would that be an appropriate preparation for a job as an investment banker?