Web3 in Action: Cowboy Labs Takes on the Business of Blockchain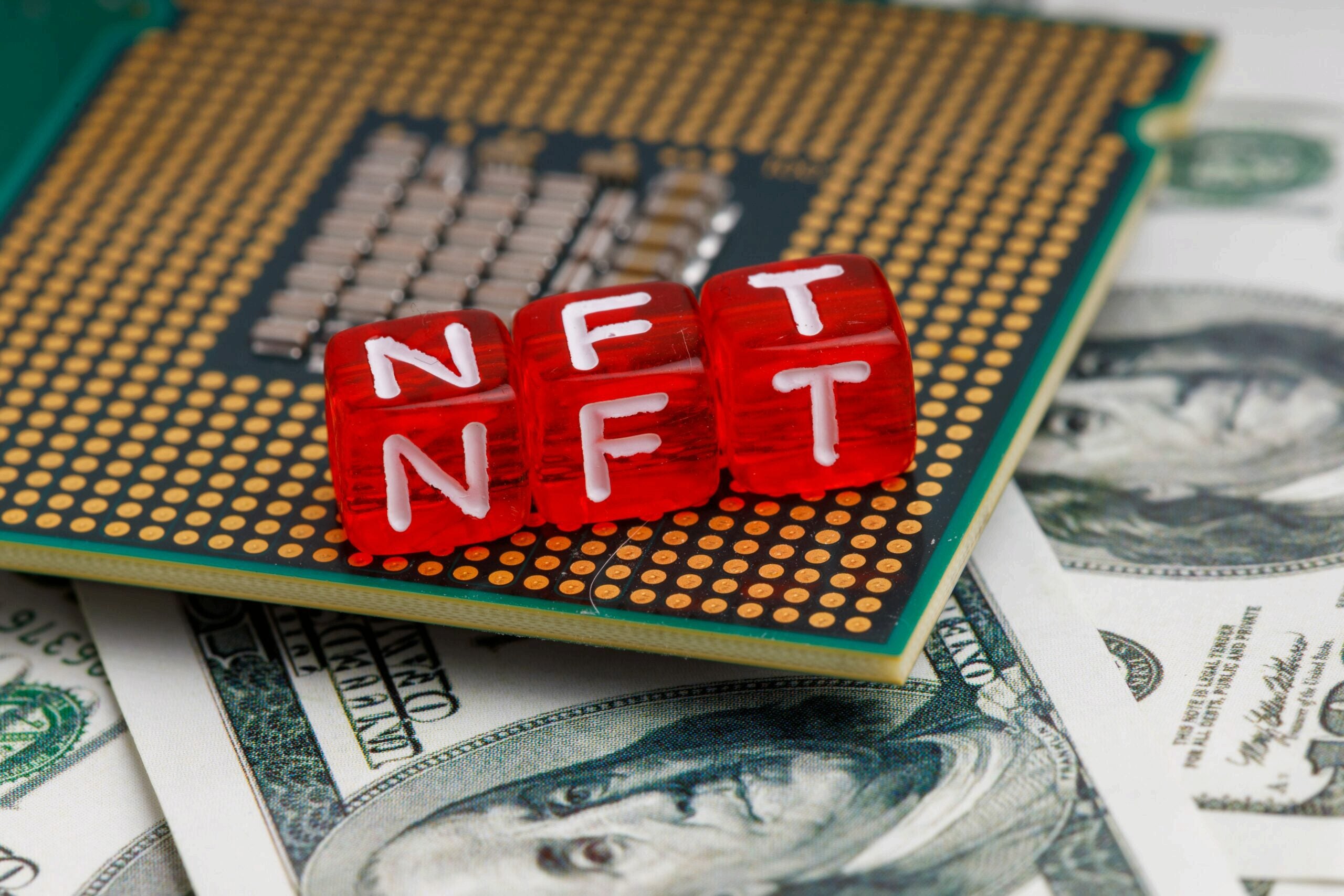 April 22, 2022 was an epic day for Lorenzo Melendez, 22, and Ulysses Atkeson, 21, lifetime friends and promising blockchain entrepreneurs.
Following three months of building their startup Cowboy Labs as part of Wharton's Cypher Accelerator, a support program for young crypto and blockchain companies, Lorenzo and Ulysses were ready to pitch their business to the public at the Accelerator's grand finale event, known as Demo Day.
They stepped up to the front of the room at Wharton's Stevens Center for Innovation in Finance and presented the Cowboy Labs business model to an audience of potential investors, business owners and experts, and Wharton faculty.
They nailed it! Cowboy Labs won top Demo Day honors for delivering the best overall business pitch among the competing Cypher startups. "Congratulations to our @WhartonCypher demo day winners, @CowboyLabs," tweeted Sarah Hammer, managing director of Stevens Center for Innovation. "This incredible company led by two brilliant engineers is positioned to onboard all of us to #web3 and #blockchain. Ready for take-off!"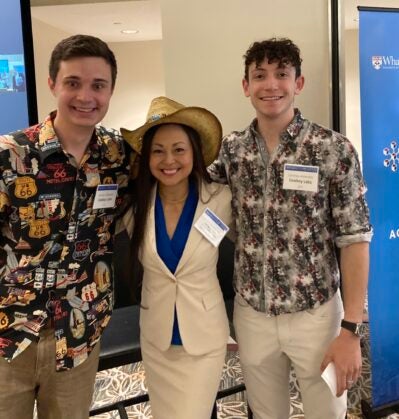 Commercializing Crypto
Success at Demo Day was validating, say the 'Cowboys,' who graduated from Kent Denver High School in Colorado, U.S. (where they were world robotics champs four years in a row), and both attended Washington University in St. Louis, Missouri (Lorenzo graduated in 2021 and Ulysses will graduate in 2023). "It was great to see that others love the things we love to create," notes Lorenzo, who calls their past three months working with Cypher pure gold in terms of connections and deep support. "It meant that we are on the right track."
Fresh off their victory, Lorenzo and Ulysses (aka Uli) sat down with Wharton Global Youth to talk crypto, blockchain and Web3, the name that many computer scientists and engineers have given to a new internet being built using decentralized blockchains.
Cowboy hats in hand, they agree that this new world is truly the wild, wild west. "There's a really big difference between where blockchain is and where it's going," says Lorenzo, who is CEO of Cowboy Labs. "Although it's in popular media and people are talking about it and there's a Saturday Night Live skit about NFTs, it's still very niche. At the end of the day, only 14% of the United States owns any crypto and less than that owns an NFT (non-fungible token) or knows how to interact on the blockchain."
So, where is the business of crypto and what can we expect from this radical new financial network? Lorenzo and Ulysses give us a peek into the commercial crypto terrain.
Pudgy Penguins. First step is to understand Cowboy Labs, a business operating in the new crypto and blockchain industry. While Ulysses, who had a bitcoin mining rig in his Colorado basement, introduced Lorenzo to the blockchain in high school, the two didn't seriously start doing development in the space until two years ago. A crazy idea to convert all physical goods to digital goods morphed into building a single sign-on (SSO) system for blockchain, which led to their first NFT-related effort last summer in an Airbnb in Austin, Texas, developing a profile picture avatar project (see sidebar for an explanation of PFP NFTs). They later became part-owners of the Pudgy Penguins PFP, a popular set of 8,888 cartoon penguins sold as NFTs that are said to be "waddling through Web3."
That introduction to NFT development evolved into Cowboy Labs, a company that takes on the role of Chief Technology Officer for blockchain and crypto-related projects and has the potential to also do software development. As Cowboy Labs co-founders, Lorenzo and Ulysses consult for non-crypto-native companies to help them navigate the blockchain landscape.
Here's an example. "1 Hotels is looking to launch a project for its VIP clients," says Lorenzo. "They know nothing about blockchain and that's where we come in. We have a suite of development tools to improve their workflow and their drop. They're dropping an NFT that gives their VIP clients access to free hotel rooms, as well as they're working…to create a metaverse in which you can sleep in your metaverse hotel. We help them figure out contract standards, how to run the launch, what the security around the smart contract looks like (a smart contract is a code-based contract on the blockchain between buyer and seller), how they enable users on their website to even purchase NFTs on the blockchain. We help them understand what the Web 3.0 integration looks like."
On the horizon. While Cowboy Labs, strengthened from its Cypher Accelerator experience, is positioned to grow and attract new investors, the market for crypto and blockchain businesses is still somewhat unstable, say Ulysses and Lorenzo. "Over the next few months, it will be interesting to see what companies continue to thrive and who shuts down their doors," notes Lorenzo. Still, he believes that the money that has been spent in the space, from investors and others, has made Web3 too big to fail. "The technology will be figured out at a level in which it will be mass adopted," he predicts. "I see people owning crypto and I see a lot of their interactions going through platforms that they don't know necessarily are blockchain-based." Both entrepreneurs are looking forward to consulting with Cypher on its new NFT Incubator for start-up companies.
Where do you fit in? Lorenzo and Ulysses admit that their generation, including today's high school students, will have a commanding influence on the direction of Web 3.0 as a business industry and a financial practice. In fact, Cowboy Labs works daily with Vedant M., a high school student who is a complete wizard in the infrastructure of discord, the main communication platform for crypto. Ulysses encourages all teens to be curious, questioning and cautious. "There's a lot of money flying around the space, and a lot of market dynamics are really complex and not well understood," he says. "Don't just throw money at crypto. Can it be used to make money? Yes. But you need to be intelligent about it."
Lorenzo urges students to embrace coding and development. "If you want to be involved in the crypto space, it's really important that you understand how it works at the lower level. Ultimately, that's what's defining everything," he points out. "You need to know at some level how the contracts work. You don't have to put up $1,000 to test a smart contract. You can write a smart contract in Solidity language. You can get Truffle, which allows you to deploy the contract to the blockchain, and you set it up to do it on what's called the test net. You can create your entire decentralized application or your idea that you have in your head, but you don't have to use real money to do it."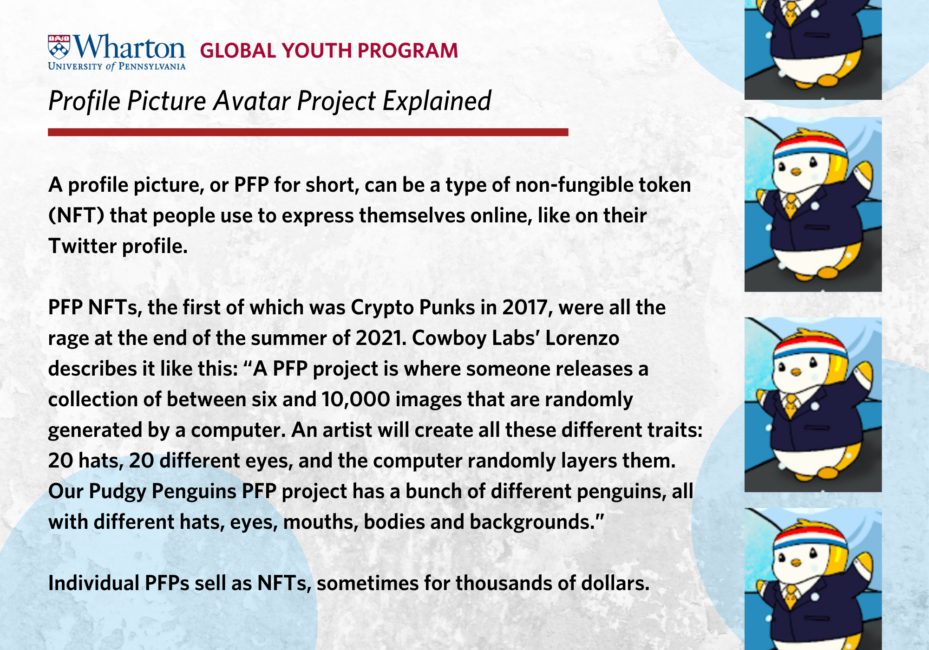 Conversation Starters
What is Cowboy Labs' business model and how promising is the start-up venture?
What is Web3? Do you agree that Web3 is too big to fail? Why or why not?
Are you an entrepreneur or innovator in the crypto space? Share your story in the comment section of this article.