Investor in Action: 5 Questions for Andrew Dudum of Hims & Hers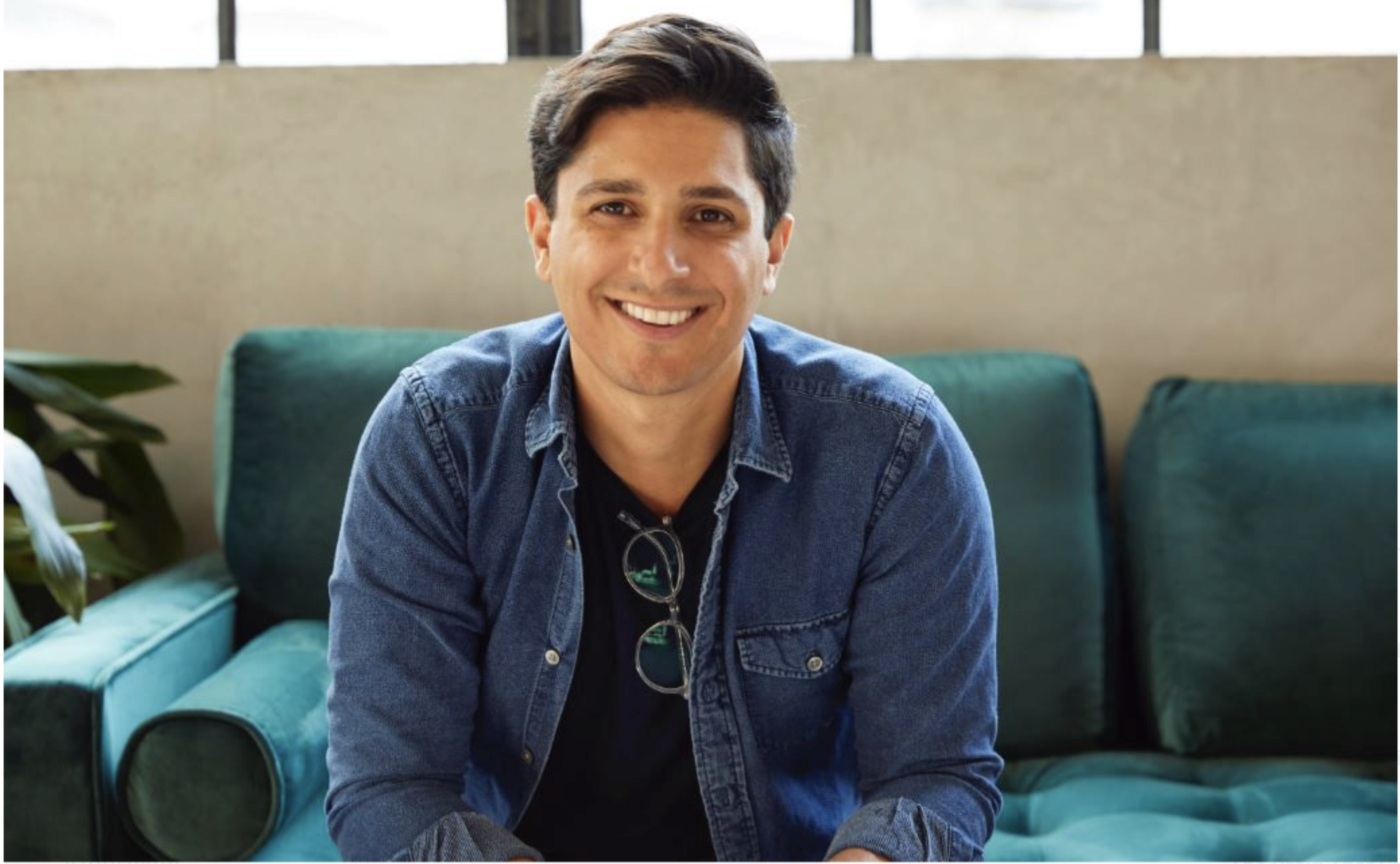 High school students learning in our Wharton Global Youth online programs have the opportunity to virtually meet Wharton School graduates working in a variety of industries during our Alumni Chats hosted on the Wharton Global Youth Meetup online community.
Marissa Sawicki (WG'23) who helped teach our Leadership in the Business World on-campus classes this summer, sat down with Andrew Dudum (W'11), founder and CEO at Hims & Hers, a direct-to-consumer company that operates both men's and women's health brands. The company's mission is to eliminate stigmas and make it easier for people to access care and treatment for the conditions that impact their daily lives.
Andrew is also a founder, active angel investor and advisor to more than 24 startups — though his model of investing is different. He graduated from Wharton with concentrations in entrepreneurial management and venture capital. You can watch their full interview on the Wharton Global Youth YouTube channel.
In the meantime, Andrew helps us discover his brand of entrepreneurship and investing.
Marissa Sawicki: What did you study as an undergrad at Wharton?
Andrew Dudum: I tried to focus as much of the study away from the traditional finance program, which is what Wharton is famous for, and tried to take advantage of some of the up-and-coming entrepreneurial stuff. So, this was like learning about venture capital. I was from San Francisco and had heard about all these startups but didn't really understand how it worked. I took legal and history classes about venture capital. I took a lot of entrepreneurial classes where we would have to pitch ideas and get good at convincing engineers to build things on our behalf… After that, I started companies with a whole bunch of Wharton people. I founded Atomic Labs out in San Francisco.
Marissa: Can you describe Atomic Labs' [unique] business model?
Andrew: We have a large pool of capital ($200 million a year) that has been given to us by investors — families, rich individuals, venture capital firms, private equity firms, schools, endowments. People like Peter Thiel and Marc Andreessen are super famous investors of ours. They give us money and entrust us to deliver great returns – to hopefully deliver more money than they gave us. The way we do that is by building companies from scratch. It's not like Y-Combinator where you apply to Atomic and we invest in you. All of the companies are started totally internally within Atomic from ideas that come from me or [my cofounder Jack Abraham], or people in the company who say, 'Hey, this is something I'm really interested in. Maybe we should put a little bit of money toward testing it and learning about it and seeing if there's a demand for it; if customers want this.' Over the years, we've tested hundreds of company concepts. When we have conviction that one of these ideas is going to work, we will create it as a legitimate company. We'll invest millions of dollars in it directly. We'll help build a team around that company, and then we will chaperone it as it gets older. It's a really fun model because you are in at the ground level of building companies, and you do it over and over again.
Marissa: How do you manage having a hand in so many different startups?
Andrew: Jack and I have this really high bar for the things we should be working on versus what other people should be working on. [We are] high leverage with our time, which means when you're focusing on something, make sure you are the best person in the world to be focusing on that. If not, go get somebody else to be focusing on it. We want to be dedicating our time to the most important stuff. When I jump in and advise startups or teams, it's at a key moment. It's when they're thinking about raising money and thinking about bringing on board members and struggling to recruit, maybe they have to go through a pivot. These are high-value moments that as an investor or advisor you can have a big impact on. The day-to-day stuff? They probably know it better than me. Tactically speaking, they're better off doing it than me. Focusing on what you're best at ends up being valuable in your career. And learning what you're best at and experimenting is a valuable exercise.
"Try to learn from as many smart people as possible…The best way to learn is through osmosis. Suck as much value from their brain and get it into your brain as quickly as possible." – Andrew Dudum, CEO, Hims & Hers
Marissa: Can you tell us more about your latest startup, Hims & Hers?
Andrew: In the last few years, I founded and launched Hims & Hers, which offers a whole range of health care products, from hair loss products for men to anxiety and depression medications for people, sexual health products, shampoo and conditioners. We took that company public about a year and a half ago, which was really exciting. And now I run that company in the public markets. It's a whole new world for me to figure out how to be a public company CEO. I spend my day building the company in a way that is going to create a whole bunch of value for the people who own shares, like better understanding our customers, how we can market for them and how we can make the experience better for them.
Marissa: What's your best advice for aspiring entrepreneurs?
Andrew: If you're excited by the idea of a career in entrepreneurship, what it really means is building something. If you want a career building companies, creating things from scratch, investing money and raising money to build things, what I would recommend you do is try to meet as many people as possible. Try to learn from as many smart people as possible. Go and buy a $3 coffee for as many people as you can find who have any experience in this type of work. There are so many people that I work with every single day that when I think back on how we met, it was crazy things like bumping into each other at a coffee shop and then sitting down and talking. The best way to learn is through osmosis. Suck as much value from their brain and get it into your brain as quickly as possible. And when you're in high school and college, people will almost always respond to your emails. It's a life trick. When you're in high school and you email somebody and it's a thoughtful email, you'll actually get a response way more of the time than if I were to send an email to that same person.
Conversation Starters
How is Atomic Labs different from other investment funds?
How might you apply Andrew Dudum's concept of "high-value moments" to your own schedule and life?
Have you tried Andrew's "life trick" mentioned in the interview? Did it work? Share your story in the comment section of this interview.