Strategic Marketing: Brands Consider the Power of Purpose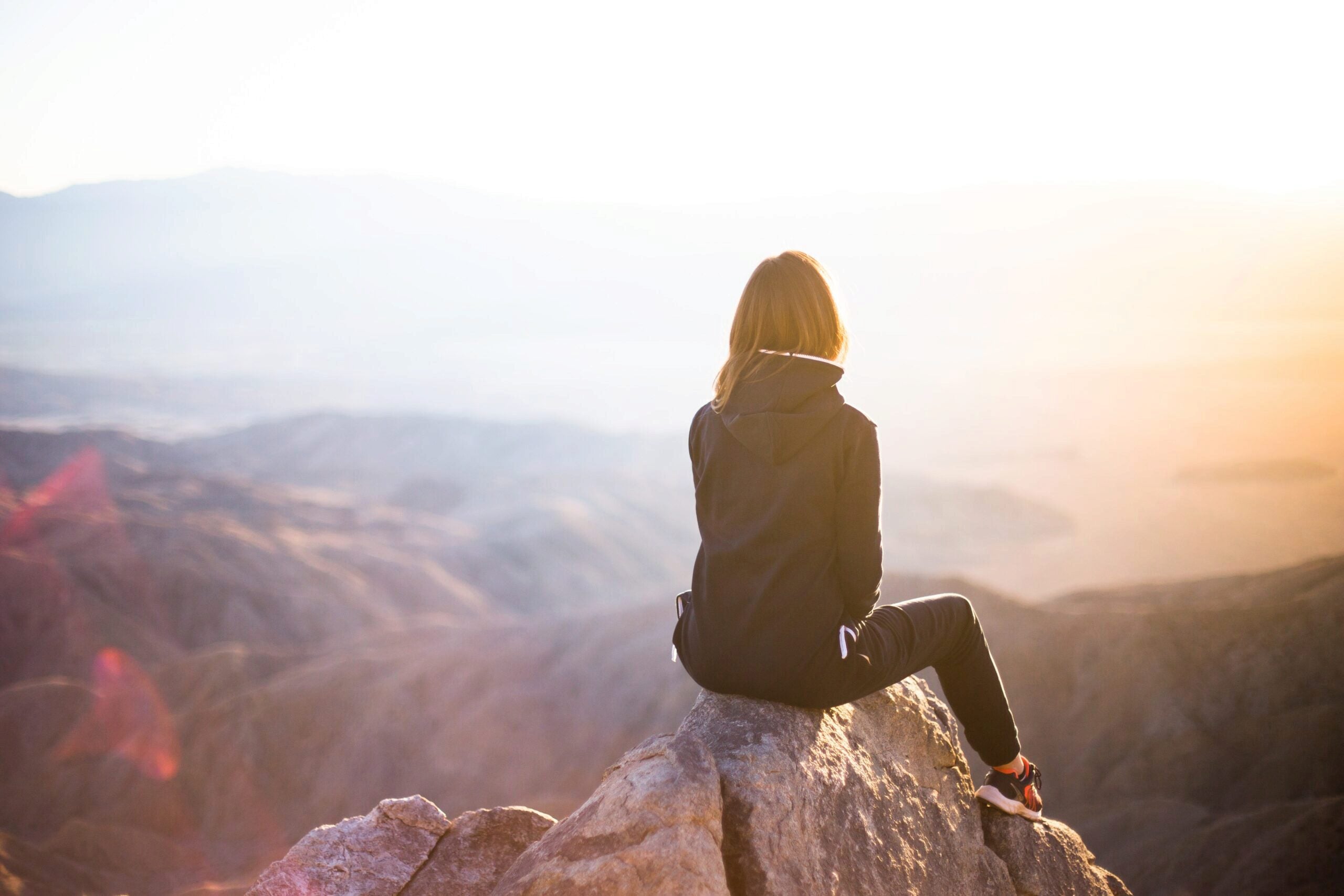 Each year Larry Fink, the chairman and CEO of BlackRock, the world's largest asset management firm, writes a letter to CEOs discussing forces that are fundamentally changing finance.
Amidst a business landscape of sound environmental, social and governance (ESG) practices and policies and post-pandemic unrest, Fink wrote in his 2022 letter: "It's never been more essential for CEOs to have a consistent voice, a clear purpose, a coherent strategy, and a long-term view…putting your company's purpose at the foundation of your relationships with your stakeholders is critical to long-term success."
At the Center of Strategy
That message resonated with Patti Williams, a Wharton School marketing professor who teaches a course on strategic brand management to undergraduate and MBA students and studies consumer behavior. She refers to Fink's letter in the intro of her latest co-authored academic research paper about what brand purpose means for the consumers who actually buy and use those brands.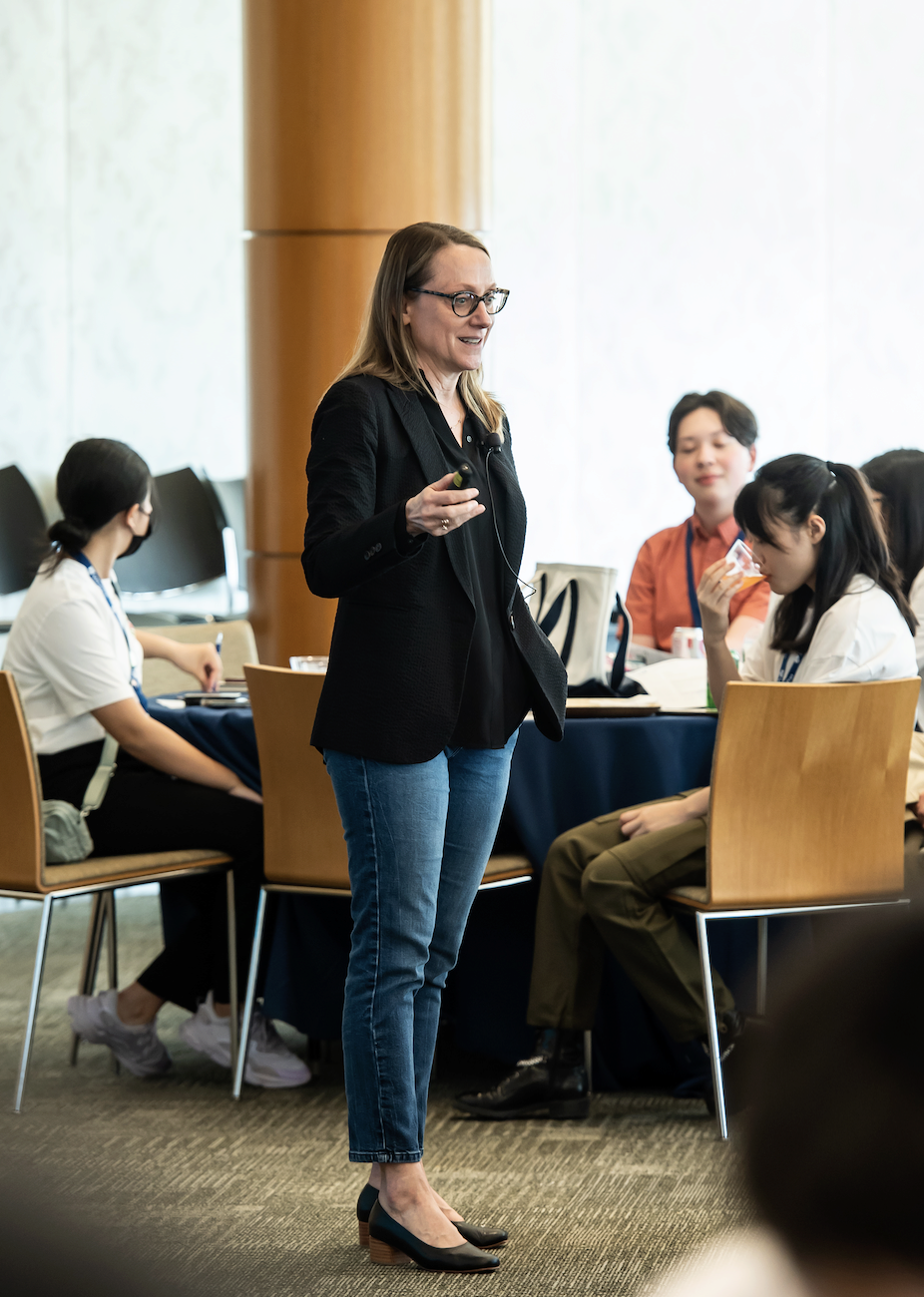 Dr. Williams met with a group of Wharton Global Youth Program students visiting Wharton's campus in Philadelphia, to discuss the concept of brand purpose and how it is changing the way companies strategize and connect with their customers. For one, it is sitting more at the center of corporate strategy, rather than alongside it. And it looks different than the business commitment to corporate social responsibility, or CSR.
"Every marketer out there is talking about brand purpose these days," said Dr. Williams, a consumer psychologist who studies the thought process behind people's purchase choices. "Do they have one? Does it need to be rewritten? What should it be if they're in the process of doing it? I had the CMO (Chief Marketing Officer) for JPMorgan Chase in my [MBA] class. They just rewrote their brand purpose because it's super important."
So, what's all the fuss about? Dr. Williams, inspired by her own research and questions from the high school students in her session, offered 10 truths about brand purpose and why marketers (brand manager) are thinking deeply about brand strategy and how and why their brands hold meaning for consumers:
1️⃣ First, a definition. Much like human purpose, brand purpose is aspirational. It looks to connect people with each other and the larger world and make consumers feel happy, satisfied and aligned with their personal goals. Dr. Williams and her co-authors define it like this: "A brand's purpose is a long-term, central aim that is a predominant component of its identity, meaning structure, and strategy, which leads to productive engagement with some aspect of the world that transcends the brand's profits."
2️⃣ Brand purpose is rising in prominence because countries around the world trust business (often more than government), and consumers want businesses to lead change. "Consumers expect businesses to step in and solve problems," said Williams, who is also vice dean of Wharton Executive Education. "They expect businesses to care about the world and to have some understanding of the impact that they might have on the world."
3️⃣ Consumers and employees care about values. "Increasingly, consumers say that they buy based on their values and what really matters to them," noted Williams. "They're asking brands and marketers to have values and to articulate those values back to them as consumers. Relatedly, employees want to have purpose. They want to feel that their work has meaning and significance and matters in the world in ways that make them want to get up out of bed in the morning and go to their jobs."
4️⃣ People feel closer to companies these days and have direct brand influence. "All of these brands have social media accounts. It is easy for you to complain about brands and have lots of people see it," said Professor Williams. "Your ability as an individual or random person to drive the news and insights about those brands and whether or not they live up to what they're saying has increased."
5️⃣ But…are companies truly purpose-driven or are they just purpose-washing? That is the question on the minds of consumers. "As much as I'm going to tell you that consumers want brands to have an authentic purpose, consumers are incredibly skeptical," noted Williams. "When brands say they have it, we don't necessarily believe them. Is this just a marketing message?"
6️⃣ Brand purpose in organizations comes with a range of authenticity. "It's easy to say you have a purpose and then not ever do anything, or have that purpose be a little bit on the side," said Williams. "It might be easier when you're starting a new company. A young, visionary entrepreneur might have a sense of what that purpose is and how it relates back to his value proposition. But what do I do if I've been around for 150 years as a company and I never had a purpose? And now, I suddenly write one down. Does that feel authentic to you? No, right? The market is forcing you and you don't really believe it. You're just trying to check a box. A lot of older companies are really struggling with this concept of purpose."
7️⃣ Companies can do a few things to build more effective brand purpose. "First, articulate a purpose that is meaningful, true and unique. If you want it to be part of your value proposition, then it has to be a compelling differentiator in the marketplace," noted Williams. "Second, does this purpose just live in advertising, or are the CEO, the CFO and the COO also talking about purpose? Is it relevant to the culture and is it 360-executed? Make sure it doesn't live in that one little vertical within the organization. And finally, maybe you're interested in starting a movement. Maybe you would like to amplify that purpose – tell consumers what your purpose is and attract people who have a similar purpose. Together, you can do more good in the world."
8️⃣ For some companies, purpose is the whole reason their brand exists. "There are a handful of companies that are on a mission to actually infuse their purpose across the world," said Dr. Williams. "Patagonia is in the business to save the planet; it is at the top of what they're doing. They are also amplifying their purpose. They want you to come and join the movement. They will tell you not to buy new. They will sell you something used. They also do advocacy, creating tools for grassroots activists to try to get them involved in the broader mission of saving the planet."
9️⃣ Not all brands are created equal when it comes to purpose – and implementation at the organization level can be challenging. "Not every country cares about brand purpose as much as others, which might depend on the state of development of the country," said Williams. "Young people care about it more than older adults, but not exclusively. And not every ecosystem is ready. It's easier to articulate a purpose than to change the culture. If everybody doesn't buy in, or there aren't incentives aligned with it, it's going to be hard to do anything, even if you have really good intentions."
🔟 Brands need to think beyond articulating purpose and spreading it throughout the organization. "How will they measure that purpose?" asked Williams. "PayPal became concerned when they realized that a significant portion of their employees, particularly at the lowest levels of the organization, were struggling to make ends meet, despite the fact that the company was paying what they thought were wages at market rate. They believed their purpose was to improve the financial health of their customers. If they couldn't improve the financial health of their employees, were they living up to that purpose? Now they have a net disposable income calculator for each of their employees. They might lower the costs of their internal medical benefits, raise wages, help people engage in financial planning, so that their net disposable income gets improved."
Professor Williams is already thinking about new directions for her brand-purpose research. For example, do brands with clear purpose become more profitable? And, do consumers believe that when they buy from a brand with purpose, they are aligning with their own personal values and influencing their own sense of purpose? You can check on the progress of her latest research HERE. In the meantime, how will you apply lessons in brand purpose to your future in marketing and business?
Conversation Starters
What's your purpose statement? If you're still trying to figure out the essence of what drives you, this article is proof that you are not alone. In a past Global Youth interview, CEO Sesha Dhanyamraju talks about writing his first purpose statement in his early 20s. "I still vividly remember that purpose statement. It was to live my life in such a way that I would help each and every person in my sphere of influence realize their full potential. When I'm in doubt, I go back to that purpose statement and basically ask myself the question: 'Am I living that purpose or not?' Can you write your own purpose statement in one sentence? Share your statement and why you chose it in the comment section of this article.
How does buying products from a company with deep purpose, like Patagonia, make you feel about your own sense of purpose? Do you seek out companies that align with your core values and your personal beliefs?
What is your favorite purpose-driven brand and why?