5 Ways for Educators to Engage with the Wharton Global Youth Program in 2020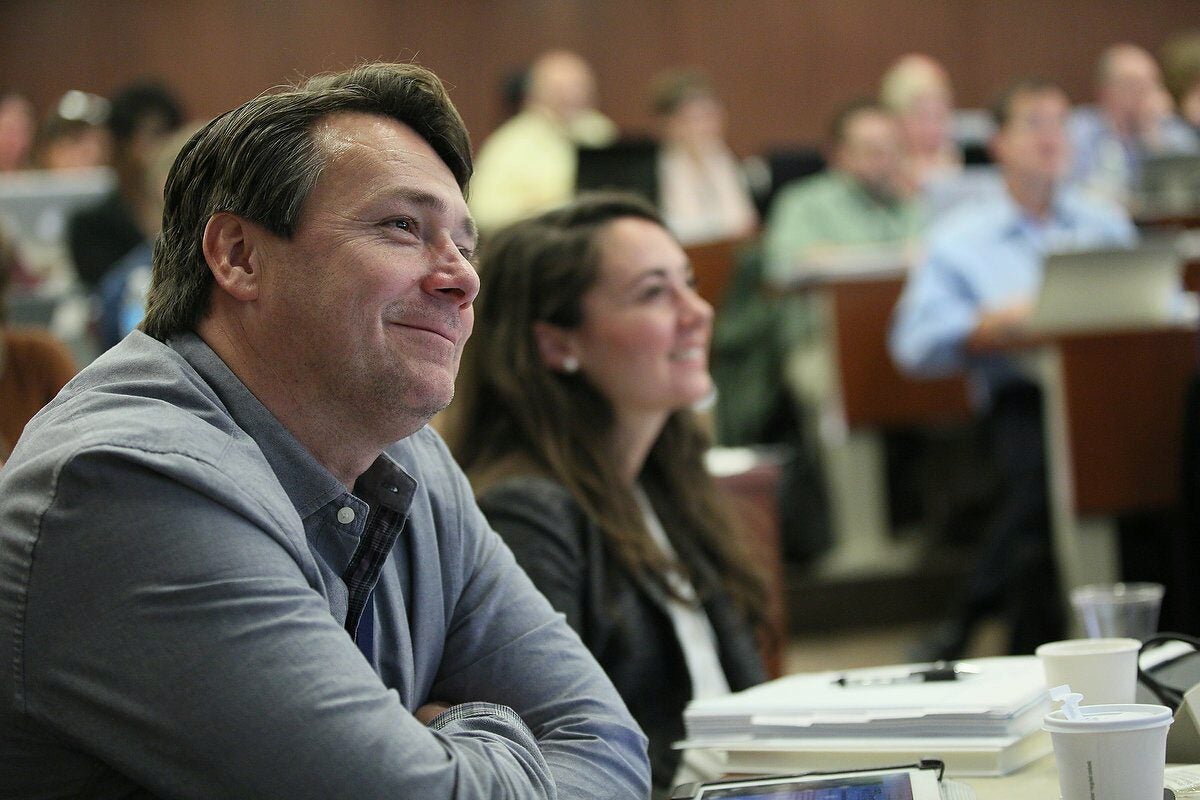 Last year brought big changes for Knowledge@Wharton High School, as our team joined the new Wharton Global Youth Program. Fueled by the world-class expertise at the Wharton School of the University of Pennsylvania, we are seriously poised for great things in the new decade!
With that, here are five ways for educators to engage with the Wharton Global Youth Program in 2020:
Get competitive! Our Investment Competition has been going strong for eight years, powered by inspiring high school student teams and their teacher-advisors. Incorporate our 12-week competition into your classroom, or as an after-school activity with one or two groups of students who enjoy finance. We are currently enhancing this opportunity for educators by building a curriculum to support the 2020-2021 competition, registration for which will begin in August 2020. In the meantime, Sign up for our newsletter, so you can find out who wins this year's 2019-2020 regional finals in Brazil, India, China and the U.S. in February and March, and the Global Finale at Wharton on May 9 – and stay tuned to when all our exciting competition changes go live.
Wharton Wednesdays. Your students can discover business, finance, entrepreneurship and leadership once a week or once a month with insights from the best business school in the world when you kick off Wharton Wednesdays. With the help of Global Youth Program Educator Toolkits, you can guide students through articles and activities related to specific themes and presented in a user-friendly format. A new toolkit is published each month. With so much rich content, your students will look forward to #WhartonWednesday – and all the materials are provided for you. Get them talking!
Video Inspiration. We regularly offer short videos from Wharton and University of Pennsylvania students who share their own experiences with business, entrepreneurship and internships, and are eager to pass along what they have learned. Each video also has a written, edited transcript complete with conversation starters and related links and articles for further topic exploration. Dig into our video archive and feature one as part of your lesson, or as a stand-alone activity. Spark discussion by welcoming a peer talking about innovation and other valuable 21st century skills into your classroom.
Of Comments and Classroom Guides. Help students become critical thinkers and communicators by assigning them KWHS articles to read and comment on. Have them respond to other comments and begin to build their analysis and strategy skills. We have created this Comment & Win Classroom Guide for Educators to provide a set of activities that can be adapted into assignments, student projects, or summer work to keep students engaged with academic subject areas.
Professional Development. Our goal is to bring the cutting-edge Wharton School knowledge and resources to high school educators around the world, and to empower students through the latest business research and trends. New opportunities are in the works! Don't forget to sign up for our newsletter so you can stay informed about all our programs. And be sure to check out our Podcast Series for educators on innovation, financial technology, and managing college costs and debt.
Happy New Year! And remember, we always want to hear from you. Do you have ideas, feedback, suggestions for improvement? Contact our Wharton Global Youth team anytime, and let us hear from you on Twitter (@WhartonHS) and Instagram (@WhartonYouth).