Can Early Entrepreneurial Education Make a Difference in Your Life?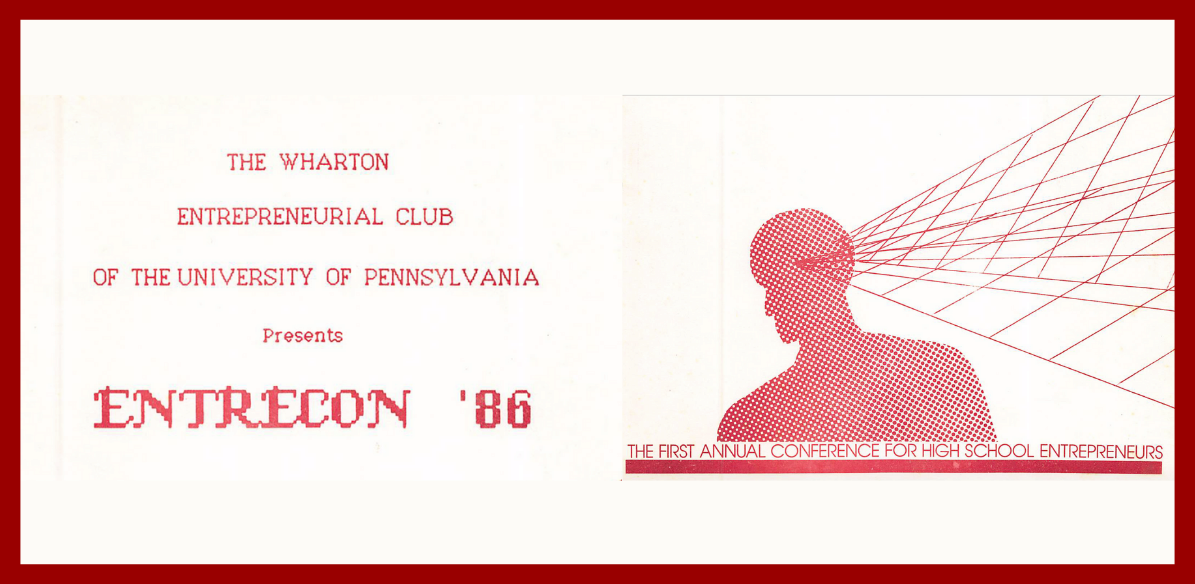 This is the story of a passion for entrepreneurship that began more than three decades ago at the Wharton School, University of Pennsylvania, with an enthusiastic group of high school and college students – and the life choices that passion inspired.
In the years since, Wharton has launched entrepreneurship programs for young, aspiring teens, including the Wharton Global Youth Program, which runs on-campus summer high school programs like Essentials of Entrepreneurship and Essentials of Innovation. Global Youth stepped in a few months back as an observer of this entrepreneurship then-and-now tale and wanted to share it with our student and educator community. The story also features some nuggets of advice for aspiring entrepreneurs (Look for: So You Want to Be an Entrepreneur?).
The First High Schoolers on Wharton's Campus?
You've heard of Comic-Con and maybe even SantaCon, but how about EntreCon? Not so much? Modern versions of this idea have surfaced, but the original took place back in 1986, when a group of startup-minded undergrads at Penn's Wharton, a world leader in business education, decided to put on a conference with the purpose of fostering young entrepreneurial talent through speeches and workshops. Some 150 high school students from up and down the East Coast flocked to the Wharton School campus in Philadelphia for a November weekend 35 years ago to get a taste of college life and the opportunity to gather with other students around a common interest: entrepreneurship.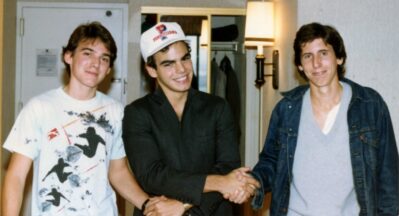 Then-Wharton-student Scott "Art" Bobrow (W'86), president of the Wharton Entrepreneurial Club, came up with the idea for EntreCon. "At the time, I was running the entrepreneurial club and also had created a work-study job for myself to foster the new Penn Pre-College Program – that as a result of enjoying a very impressionable experience I had at another Ivy one summer in high school. Between the two, it occurred to me that an event for high school students interested in entrepreneurship would be something impactful for them, our club, and the university," says Bobrow, who now lives in San Diego, California, where he most recently co-founded metaverse company FutureTechLive!
Soon after, Wharton undergrad Ken Wolf (W'87) took the reins at the Entrepreneurial Club (today known as the Wharton Entrepreneurship Club) and, with the help of classmate Gérard Cachon (W'89, GrW'95), set the wheels in motion for the very first EntreCon. Wharton's Anita Kravitz served as the key faculty advisor.
Cachon, who is now a Wharton professor of operations, information and decisions and marketing, recalls that starting up EntreCon '86 as an undergrad was both intense and rewarding. "It exposed high school students to the idea that they could become entrepreneurs," he says. "But it was a large undertaking for the Wharton undergrads, as well. We had to be entrepreneurs to create the conference and to pull it off. It was a great learning experience for the many Wharton students who participated."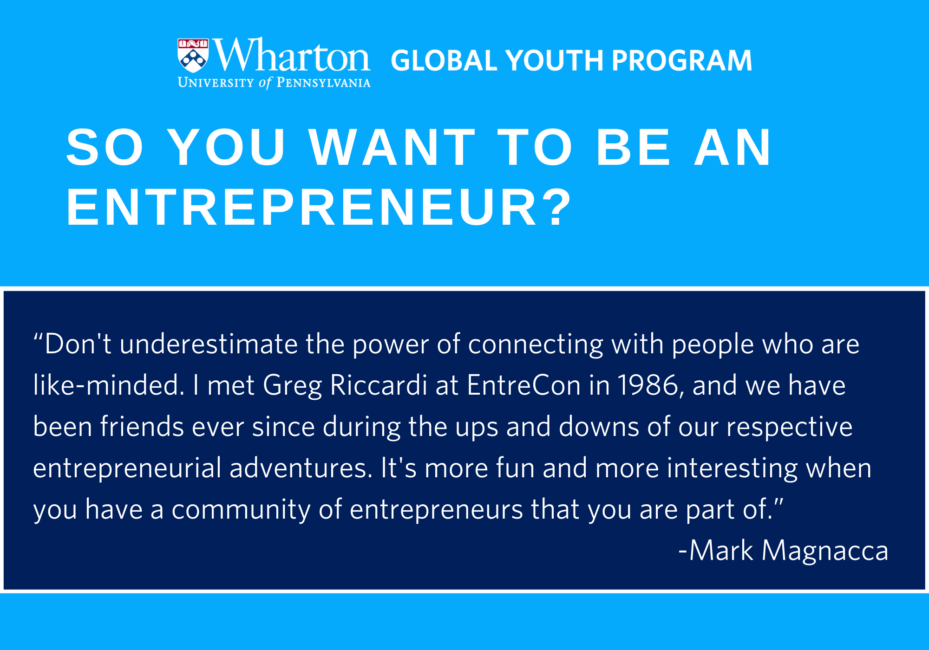 Co-chair Wolf points out that in the 1980s, not many entrepreneurship programs existed, even at the higher-education level. Now, Wharton, for example, has its robust Venture Lab, among other undergrad opportunities. "This was a different time when entrepreneurship was in its embryonic stage as far as academic study was concerned," notes Wolf, who runs Revelwood, a finance solution provider for CFOs that is based in Florham Park, N.J. "When we devised EntreCon, our high school audience had a far more limited understanding of entrepreneurship. We saw this as a way to extend the reach of this type of education at Wharton."
Mark Magnacca belonged to perhaps the quintessential target market. The then-17-year-old from Massachusetts was walking down his high school hallway one afternoon in 1986 when he spotted a flyer that had drifted to the floor under the guidance counselor bulletin board. It read: Attention, Young Entrepreneurs. Do You Know about EntreCon?
"I went home and talked to my mom about it," recalls Magnacca, who is now president and co-founder of Allego, a software company near Boston, Mass. "I told her that this was a conference for young entrepreneurs, and even though I didn't call myself that, I knew I was really interested in business."
Magnacca convinced his parents to pay half of the conference fee ($500) and not long after – the first Friday in November – he boarded a Boston train and headed alone to the Wharton campus in Philadelphia for a weekend at EntreCon '86.
What followed was nothing short of dazzling for the wide-eyed Magnacca on one of his first solo trips from home. Collegiate days were filled with business seminars on management, finance, the anatomy of a sale, accounting, entrepreneurial decision-making and ethics. Keynote speakers stepped up to the podium, like Robert Potamkin, a Wharton graduate whose family ran successful car dealerships; and Stanley Kaplan, a true pioneer in scholastic test prep.
And, of course, the high school students got to experience the other side of college life. Magnacca and his EntreCon classmates attended lunches at Philadelphia restaurants and banquets and dances each evening. "Just to be on the Wharton campus; I was blown away! And, I realized that these people were just like me," says Magnacca. "At the end of those three days, I left there saying, 'Wow, there's a thing called entrepreneurial studies. You can go to college and actually learn about something that would support your life as an entrepreneur.' During EntreCon '86, I decided to become an entrepreneur."
Where Are They Now?
Fast forward to 2020, when Magnacca, who ended up attending Babson College in Wellesley, Mass. and studying entrepreneurship before starting his own business, was cleaning out his basement. He stumbled upon his EntreCon '86 binder and started flipping through the pages. "A whole bunch of memories washed over me as I saw the hand-written notes and the different speakers," he says. "I was struck again by the fact that this one weekend had changed the trajectory of my life."
Magnacca wondered: was this true for other EntreCon '86 attendees, as well? Had early entrepreneurial education profoundly influenced their career paths?
So, he decided to do a bit of qualitative and quantitative research. Magnacca reconnected with EntreCon founders and fellow entrepreneurs Bobrow and Wolf, and together they set out to discover where EntreCon '86 attendees had ended up and if they too had embraced an entrepreneurial mindset in the past 35 years.
Their collaboration culminated in an hour-long virtual reunion event held on November 9, 2021, during which some 20 former EntreCon '86 attendees shared snapshots of their lives and careers. What Zoom lacked in experiential, it more than made up for in anecdotal. The storytelling, combined with some data analysis of the group gathered from a survey led by Wolf (see infographic at the bottom of the page), provided plenty of substance for Magnacca's hypothesis about the lasting influence of early entrepreneurship education.
Sean Meagher was, perhaps fittingly, one of the first to speak up. Meagher (connecting from Puntarenas, Costa Rica where he was involved in a plastics cleanup with the nonprofit Ocean Voyage Institute) described his EntreCon '86 experience as "pivotal" to the path of his life after high school.
All those years ago, Meagher, then 18 and a jewelry importer, was one of several high school-age EntreCon attendees interviewed for a Wall Street Journal article written by staff reporter Alix M. Freedman (who 10 years later in 1996 won a Pulitzer Prize for her coverage of the tobacco industry).
In the January 14, 1987 Journal piece, titled "Teen Tycoons: More Schools Give Students a Taste of Business Life…But It Is the Good Life that Lures These Youths," Meagher was characterized as a teen who "craves excitement" and, along with other aspiring young titans, "brandished business cards with the zeal of Bible salesmen." Mostly, Meagher oozed the image of the hungry young entrepreneur when he declared: "I want enough money to go anywhere, anytime, at a moment's notice by any means."
Meagher's WSJ feature led to another interview and ink in a book by author Studs Terkel, which ultimately resulted in big opportunities for the ambitious teen. During the recent reunion call, Meagher, who has spent years in the yachting industry and most recently as a regular on the Bravo series "Below Deck," said, "Educating teens more about being an entrepreneur is something we should definitely be focused on."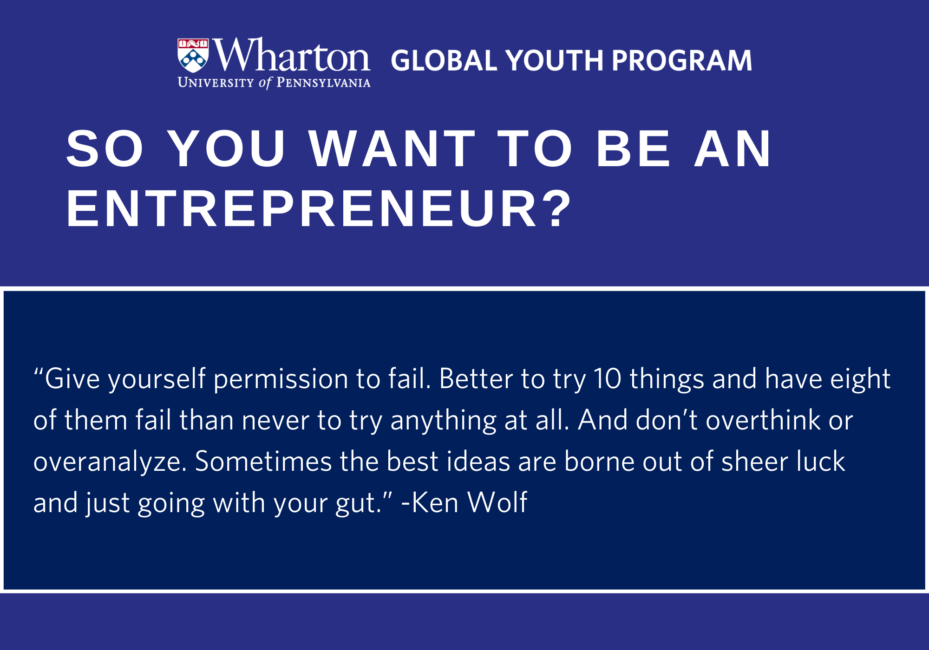 While Meagher's career course has been decidedly Hollywood and high seas, other EntreCon '86 attendees have followed more traditional paths as lawyers, money managers and business professionals. Some have remained small business owners throughout. Most agree, however, that they have subscribed to an entrepreneurial mindset in one way or another – and they still hope to live into their entrepreneurial spirit if they haven't yet had the chance. Whether that is a direct result of their EntreCon exposure or some other guiding inspiration would require a bit more digging. Several couldn't recall details from that fateful weekend in 1986. A popular refrain: "I have few memories of EntreCon other than wandering around the hotel."
Still, most believe that Magnacca might be on to something with his early-exposure hypothesis, even if they regard the ever-present 'entrepreneur within' as a guiding beacon for how they live and work, rather than a persistent drive to continually create new ventures.
'It Got My Entrepreneurial Juices Going'
Take, for example, Mark Leventhal (W,'90) who went on to graduate from Wharton with a degree in entrepreneurial management and then to law school and a career practicing law. "What I remember about EntreCon is just being on the campus of a college for the first time and being exposed to entrepreneurial information…it got my entrepreneurial juices going," he recalled during the reunion. "I always wanted to start my own business. In the mid-2000s, I started my own consulting business to help other lawyers lose weight and get in shape…We had excellent results. I went back to practicing law after that. I would like to do another entrepreneurial venture, so I keep my eyes open."
Similarly, Kyle Farmbry has experienced a lasting entrepreneurial energy. Farmbry recently finished up as a professor in the School of Public Affairs and Administration at Rutgers University-Newark in New Jersey to become president of Guilford College in rural North Carolina. "EntreCon triggered and supported an interest I had in entrepreneurship, probably with a spin toward social entrepreneurial ventures," noted Farmbry during the reunion. "Last year I was able to leverage funding from the U.S. Embassy in South Africa for some partnership-building between universities. One of the efforts is focused on working with young entrepreneurs in South Africa. There are some lessons from my experience as a 17-year-old when I went to EntreCon that carry over to South Africa."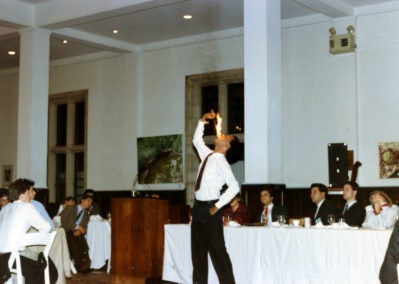 Joelle Gropper Kaufman, one of the few women to join the Entrecon '86 reunion call (and to attend the original event), has immersed herself in the entrepreneurship culture. She lives in the heart of innovation as a revenue catalyst for B-to-B fast companies in Silicon Valley. "My experience at EntreCon was memorable," said Kaufman, a Harvard MBA and mother of three. "I've actually begun an entrepreneurial venture in the last six months around taking what I've done for the last 25 years and turning it into a business where I work with lots of different companies to scale their sales, marketing, revenues and unlocking obstacles to growth."
Lifelong entrepreneurs like Darren Smith, who turned his artistic abilities into a profession designing shoes, handbags and belts for some of Hollywood's A-List celebrities (and lists his EntreCon '86 first-place entrepreneurship award on his LinkedIn page); Greg Riccardi, head of video production at Steven Gregory Studios in Rochelle Park, N.J., a company he started in high school; and Kareem ElHeneidi, a telecom and real estate business owner who "set out trying to carry my own briefcase and build my own business from day one," all claim to appreciate the impact of the education and exposure they received during EntreCon '86. Some have also struggled along the way — and in true entrepreneur fashion, have persevered and reinvented themselves.
So, whatever became of that original Wharton School EntreCon model? After Brian Butler (W'92) attended the conference in 1986, he studied at Wharton and worked with Gérard Cachon on organizing future EntreCons. "I ran it with a friend until we graduated in 1992, and then we handed it off to another two students who ran it for a few years until it died out," said Butler, who is currently director of product development management at Homeserve in Port Chester, N.Y.
The EntreCon of decades ago perhaps paved the way for many more of these types of immersive, business-focused experiences. Butler, a believer in their lasting impact, still relishes his memories of a few of the notable EntreCon speakers, including Bernie Tenenbaum, a former Wharton professor and associate director of Wharton's Sol C. Snider Entrepreneurial Center who had "great war stories of entrepreneurship;" and Mike Rubin, who ran a ski store as a teen and went on to achieve billionaire status.
In the end, it all comes down to inspiring stories of entrepreneurship, past and present. Inevitably, what likely motivated the original group of 150 students to travel to Wharton and attend EntreCon '86 is, evidenced by this sample group, the same purpose that has driven their success and innovative thinking in the ensuing 35 years. That spirit is undeniable and enduring.
Did EntreCon change their lives? In a sense, yes, because it opened their minds to the possibilities and helped define their passions. "For so many of us it was the start of something great," says Magnacca. "And in 2022, there are more opportunities for young people to learn about entrepreneurship. The Wharton Global Youth Program is continuing the proud tradition that started with Entrecon '86 and exposing the next generation of high school students to the life-changing power of entrepreneurship."