Set on Wharton's San Francisco campus, Essentials of Innovation provides a whirlwind introduction to the world of new venture creation. Throughout the intensive two-week summer program, students will learn the strategies successful entrepreneurs use to generate new ideas and develop them into disruptive high-growth ventures.  
Overview
Wharton Essentials of Innovation introduces hands-on experiences in all aspects of the venture creation process. Working in teams, students will generate a new business idea, assess its profit potential, build an innovative model, and test and iterate as they drive toward product-market fit. The program culminates in "pitch day," where teams will have the opportunity to present their venture to investors and entrepreneurs who are active in the South Bay startup scene.  
Throughout a 9-day schedule filled with lectures, activities, and company visits across Silicon Valley, students will develop a new appreciation of the joys and challenges that come with building a world-changing startup.    
Wharton Essentials of Innovation students will: 
Attend lectures and presentations from Wharton faculty, alumni, and entrepreneurs on Wharton's San Francisco campus, using the same classrooms as Wharton Executive MBA students

 

Learn idea generation strategies, including ways to create value for both people and the planet

 

Implement strategies and research to analyze profit potential, develop innovative business models, and achieve product-market fit

 

Work in teams to generate and test new business ideas that will be presented to investors and entrepreneurs

 

Explore the vibrant city of San Francisco, including visits to local startups

 
All participants who successfully complete the program will earn a Wharton Global Youth Certificate of Completion. 
Details
Academic classes are held Monday-Friday of week one, and Monday through Thursday of week two within the Wharton San Francisco academic campus. Extracurricular and social activities are available in the evenings and on weekends. Students move in on Sunday pre-program, and move out the final Friday of the program.   
While each day varies in format, a typical day includes: 
8:15-8:45 – Shuttle from university dorms to Wharton San Francisco academic campus

 

9:00-10:30am – Topics lecture

 

10:30-10:45am – Mid-morning break

 

10:45-12:00pm – Recitation/small-group activity

 

12:00-1:30pm – Lunch & student team meetings

 

1:30-2:30 – Topics lecture/startup venture guest speaker

 

2:30-4:30pm – Simulation or small group activity/site visit to startup venture in Bay Area

 

4:30-5:15 – Shuttle back to university dorms

 
Session topics include: 
Innovation and Entrepreneurship

 

Hybrid Ventures

 

Business Model Generation

 

Commercial and Social Innovation

 

Venture Implementation 

 
In the evenings, students will have a number of extracurricular and social activities to choose from, as well as opportunities to explore the art, history, and culture of San Francisco. Students can also opt to work on their final project with their group and/or relax at the dorm. 
Please note, some days may not follow this schedule as there could be a site visit off campus or a simulation in lieu of lecture/recitation schedule. 
Eligibility
Eligibility 
High school students currently enrolled in grades 9-11 looking to explore innovation and startup culture. No formal business background is required. International applicants are welcome.
Admission 
Admission to Wharton Essentials of Innovation is selective. Selections are based on a record of academic excellence and a genuine interest in bringing an idea/product, service, or business to life. Interested students are strongly encouraged to submit an application by the priority deadline. 
Please note that participation in the Essentials of Innovation program does not guarantee admission into Penn. 
Instructional Team
Program Leader: Tyler Wry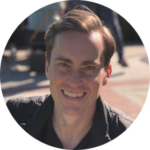 Professor Tyler Wry is an award-winning researcher and teacher at The Wharton School of the University of Pennsylvania who studies how entrepreneurs create new products, services, and business models that successfully merge purpose and profits. Professor Wry's research has been published in the field's top academic journals and is featured widely in the popular business press. For the past 10 years, he has taught venture creation to students at levels that range from high school to PhD studies, and everything in between. Professor Wry is also a sought-after speaker and consultant who works closely with social entrepreneurs and venture capital investors to help them understand, scale, and sustain their positive impacts.    
Location
San Francisco, USA (on campus)
Application Deadlines
Summer 2022 applications are now closed
Application Deadlines
Summer 2022 applications are now closed
Please note that participation in Wharton Global Youth Programs does not guarantee admission to Penn.