Register for the South Asia and Middle East Investment Competition!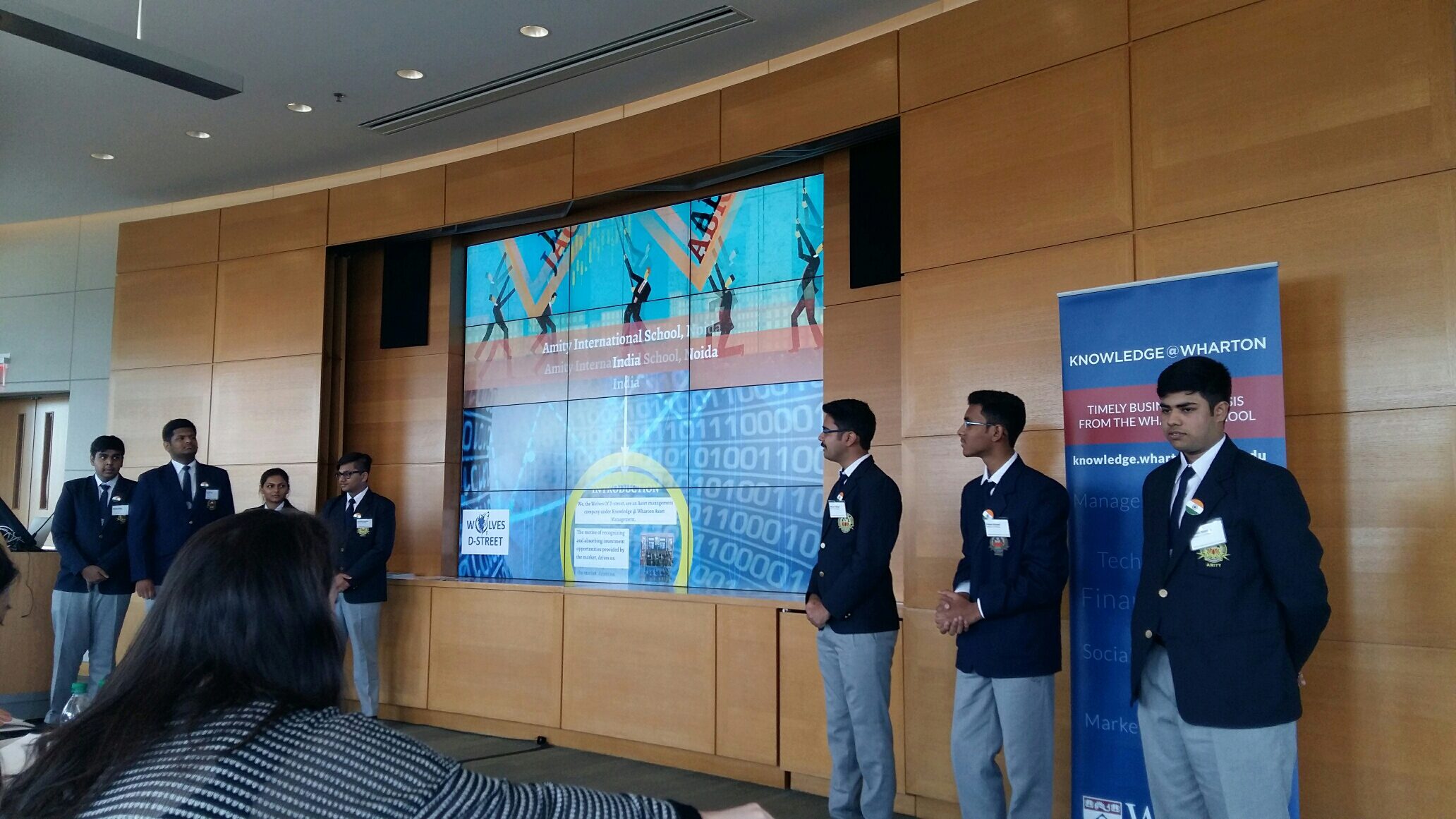 How does the Wolves of D-Street, a team of seven high school students from Amity International School, Sector 44-Noida in India, sum up its involvement in last year's South Asia and Middle East Investment Competition? Team members wrote in their final policy: "This competition has been an experience that we will cherish for years to come. The excitement it brought along with it will be deeply missed, and the intense moments when our profits would convert into much-dreaded losses, has redefined 'volatility' for us."
The Wolves have many memorable moments from the 2015-2016 competition, taking home second place in the South Asia and Middle East regional finale in New Delhi, India, and third place in the Global Regions finale at Wharton in Philadelphia. Among the team's winning strategic moves? Creating The D-Street Chronicle, a monthly newsletter with a mission of spreading financial literacy to their peers and the community.
Now it's your turn! Registration is open for high school students (grades 9-12) in South Asia and the Middle East (SAME) to join this year's KWHS Investment Competition. Teams of four to nine students learn trading and investment concepts as you build a strategy for portfolio success. You are ultimately judged on how well you articulate your strategy, not on the growth of your portfolio. Visit our SAME region competition page for all the details and to follow the easy registration steps. The deadline for signing up is October 31, 2016 — and trading kicks off a few days later. This is a great opportunity to have fun and learn about finance, and it's free!
Questions? Email our KWHS team: kwhscompetition(at)wharton.upenn.edu. And stay tuned for the registration launch of our Global Regions competition in December.