Would You Bypass College for Real-world Learning?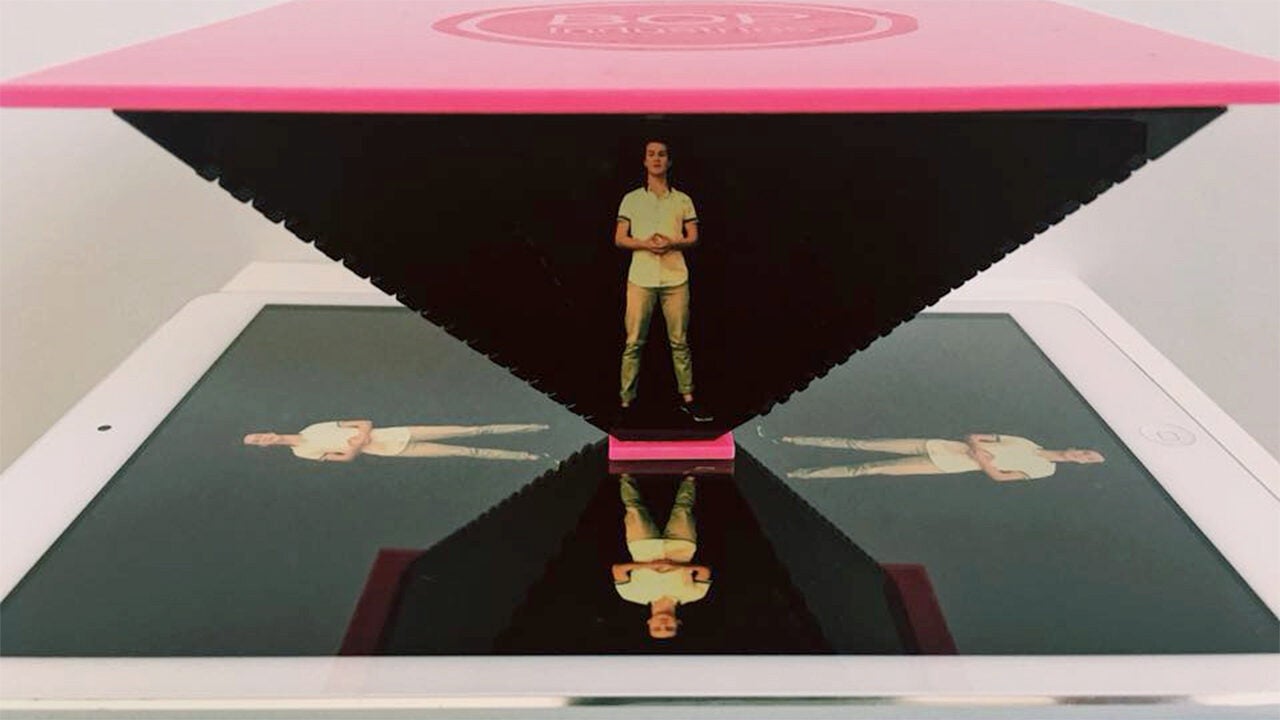 Inspired in part by technology superstars like Steve Jobs, Bill Gates, Mark Zuckerberg and Larry Ellison, all of whom dropped out of college to pursue innovative ideas, a growing number of high school students have felt encouraged to give wing to their entrepreneurial instincts.
A recent such renegade is 18-year-old Scott Millar of Brisbane, Australia. He grew up watching Star Wars and Iron Man and became fascinated with holograms. Holography is a photographic technique that records the light scattered from an object and presents it in a way that appears three-dimensional. In late 2015, after he came across a YouTube tutorial on how to create holograms, Millar plunged headlong into learning how to do it and formed his own company, BOP Industries (BOP stands for 'Buy Our Product') to make it a viable business. BOP creates hologram displays for events and marketing.
Another such teen businessman is Akshay Ruparelia, a 19-year-old Briton of Indian origin, who some two years ago chose to become a real estate entrepreneur instead of pursuing a college degree. His online portal doorsteps.co.uk is now a popular site for property sales, and at last count, he had sold properties worth more than 100 million pounds, according to a news report.
Will College Pay Off?
Deciding to bypass a college education to launch a business is by no means an easy decision. Millar says he decided to defer a university education in order to focus on his business because it demanded his full attention. "BOP grew very rapidly and I realized that I would not be able to run the business properly if I decided to continue my studies after graduating high school," he says. "I knew that BOP Industries and I had so much more untapped potential and I really wanted to unlock that. It's already been eight months and I've been loving every second and continuing to grow, develop and learn alongside my business."
Millar admits that in 2017, when he decided to focus exclusively on BOP, it wasn't an easy decision to put off college. He says it was "scary" since the firm had no structure in place. He also faced resistance from his high school. "My school was a very traditional school that placed a lot of pressure on students to go to university and also to study 'good courses' that were 'stable' rather than creative courses," he says.
Millar was fortunate to have a strong support network in the start-up business space when he decided to focus exclusively on BOP. It also helped that he had already been running the business for a few years and was making money and dealing with some large clients. His parents were also supportive. "I had an agreement with my parents that as long as I was making money and making progress, they would support me," he says. Also, his teachers and friends "had an inside view" of how much work he put into his business and were supportive, he adds.
Those who argue that college education is an absolute must may find it hard to justify prioritizing entrepreneurship over school from a cost-benefit standpoint. It is a definite hot-button issue for all involved, including parents, academics and students. In his 2015 book Will College Pay Off? A Guide to the Most Important Financial Decision You Will Ever Make, Wharton management professor Peter Cappelli questions conventional wisdom on the subject and delves deeply into whether it makes sense to go to college. Cappelli is also director of Wharton's Center for Human Resources.
"The typical costs of college have risen by about four times the rate of inflation over the last generation," Cappelli told Knowledge@Wharton after his book was published. "In the U.S., we pay a heck of a lot for it. The average American parent pays seven times as much for a college education as the average parent in the rest of the industrial world."
What's more, even for those who can afford it, a college education does not ensure a successful career. "I don't think there's any guarantee, there's nothing written up that says college has to pay off," Cappelli told KWHS in an interview.
Apps and Lidar Sensors
Dizzying price tags and the discussion about the return on investment of higher education (especially at the risk of paying back years of debt from student loans) have prompted some entrepreneurs to do what they do best: disrupt the industry. PayPal cofounder Peter Thiel is so convinced that bright ideas need support (and that students need alternate paths) that he has committed serious money to encourage teenage entrepreneurs. Thiel was the first outside investor in Facebook and provided early funding for such companies as LinkedIn and Yelp.
The seven-year-old Thiel Foundation "gives $100,000 [each] to young people who want to build new things instead of sitting in a classroom," according to its website. A guiding principle is that college isn't for everyone, especially right out of high school. In addition to the grant money, participants in the two-year program get support from the Thiel Foundation's network of founders, investors and scientists.
In June, the foundation named 20 people that it selected for its 2018 class. Among them was Erin Smith, a U.S. Shawnee Mission West student from Kansas who graduated in 2018 and decided to forgo her acceptance to Stanford University to pursue her app idea that combines an algorithm and facial recognition software to potentially help diagnose Parkinson's Disease.
While not all of these students and ideas succeed, many of them, like Smith, postpone or even drop out of college to pursue their entrepreneurial dreams in a supportive environment. Austin Russell, 23, dropped out of Stanford University at 18 to accept a Thiel fellowship and develop Luminar, which builds lidar sensors, the industry standard for autonomous cars. Word has it that Luminar may become a market threat to auto innovator Elon Musk of Tesla fame. In a recent CNBC report, Russell, who studied applied physics at Stanford for only a short time before deciding on his alternate path, said, "Dropping out is definitely right for some people and can work really well if you're very clear on what you want to do and how you want to go about doing it. And clear about just life goals in general…A lot of it is just about timing."
'World-class Mentors'
Millar too benefited from grant money and mentoring. Earlier this year, BOP was selected as one among 10 participants for a three-month entrepreneurship program in Australia called the Collider Accelerator organized by Queensland University of Technology's startup hub Creative Enterprise Australia. Participants get $30,000 in pre-seed investment and coaching from mentors. In the 12-week crash course on how to scale and run a business, participants focused on a different topic from sales to branding, product, finance, legal and more, with "world class mentors flying in from around the globe" to guide them.
With this kind of support network, as well as an entrepreneurial drive, Millar has not regretted his decision to pursue BOP full-time. "We have come leaps and bounds since the end of 2017," Millar says. "We have spent the start of this year just building the business internally with new structures, team and process and also testing some of our new products and offerings."
Millar has also reached a critical mass with BOP Industries, which has two business units – education and holograms. In holograms, it designs and manufactures the products, creates the content and works with clients on the ideation and creation of the installation. In education, it conducts workshops that are often paid for by schools. BOP is exploring a few options around government and corporate funding for schools that can't afford its programs.
Even with BOP's business growth, Millar still anticipates going to college. "I know that university will always be there no matter when I decide to go back," he notes. For now, BOP is filling that gap in a sense. "Already the real-world learning, knowledge and connections have been beyond my wildest dreams and I'm finding myself as an 18-year-old that is fresh out of high school, being able to have in-depth conversations with CEOs of massive corporations."
Notwithstanding tales of successful college dropouts, it still takes some courage to take the leap. "Leaving behind the safety of the classroom and choosing to build a business instead isn't easy or glamorous," says Allyson Dias, director of the Thiel Fellowship in a press release. "But our Fellows have found what we suspect to be true more broadly: young people learn best by doing things in the real world."
As Cappelli puts it, "We forget that in Silicon Valley when it got started, only 10% of the people working in Silicon Valley had any kind of IT degree — and yet they built the entire IT industry."
Still, he also points out, "The college experience has a lot to do with things other than just getting a job. People tend to report nice experiences from these places — that counts as something."
Is college and entrepreneurship an either/or prospect? Not necessarily. It's most critical to give some deep thought to your personal priorities when it comes to learning. And it is definitely an option to both pursue real-world learning as well as earn a college degree. Teen app developer Michael Royzen, who just graduated high school and is headed for the University of Texas, Austin, this fall, recently told KWHS: "I've thought a lot about my path in the past year. Initially, I wasn't as keen on going to college until I got into AI [artificial intelligence]. I realized that this state-of-the-art in AI research is moving so quickly that the only way to allow me to get there and to have the opportunity to push it forward is to first get my feet in academia."
Talk with your parents and mentors, consider your options, and figure out a path that works for you.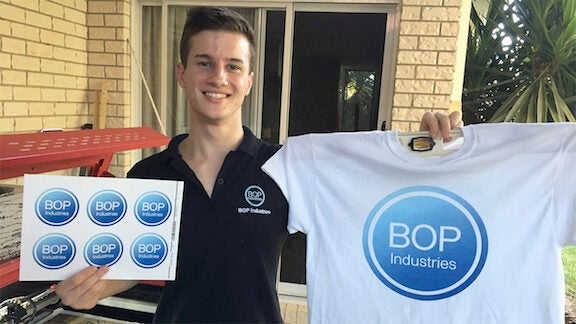 Related Links
Conversation Starters
Would you bypass college for real-world learning? Why or why not?
Debate the virtues of pursing college or entrepreneurship with your classmates and/or friends. What are some of the key pros and cons both ways? How did different perspectives help to shape or change your argument?
Do you think higher education will change in the coming years to accommodate learners in different ways? Is it changing already?