Business in 3: Design Thinking, Electric Cars and Seed Money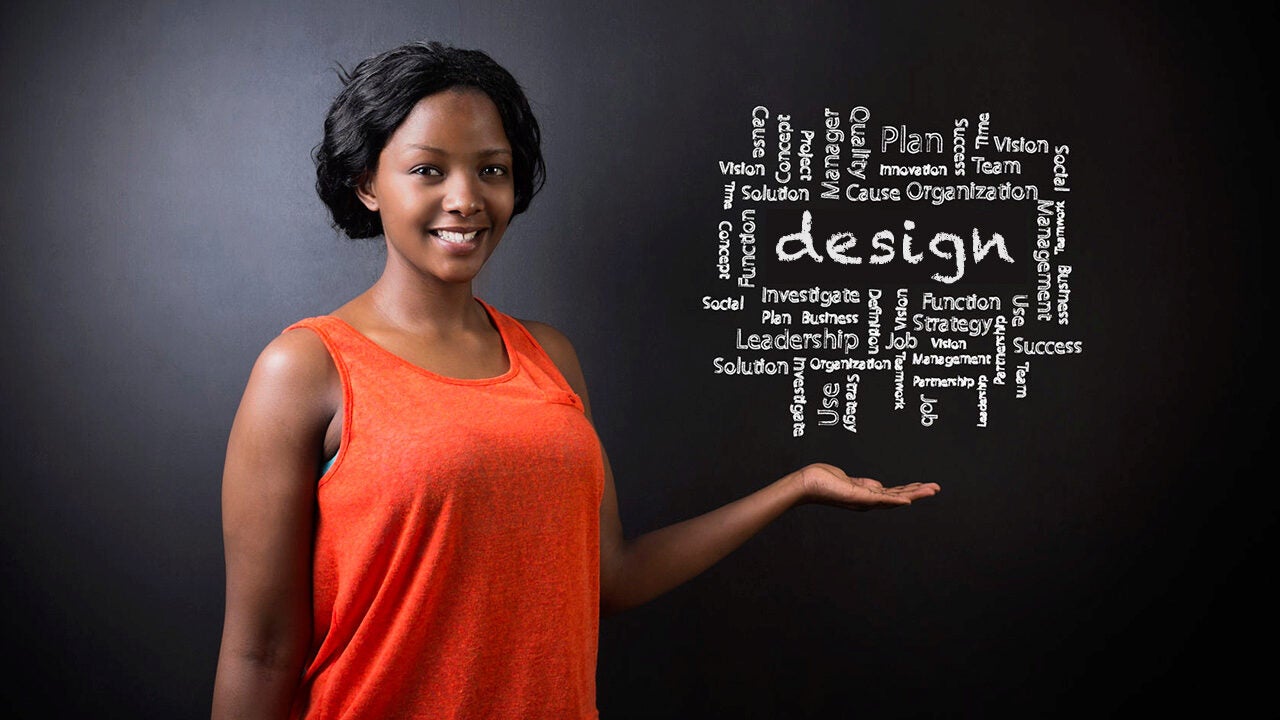 This is our latest installment of KWHS's "Business in 3." This column covers current events by selecting three terms that are making headlines and offering a deeper look at their meaning and importance in the business world. Our parent publication, Knowledge@Wharton, helps with the analysis. And be sure to check out the Related Links tab to further explore each concept.
This week's top picks: design thinking, electric cars and seed money.
Design Thinking
During the first week of March 2017, some of the world's most influential corporate designers gathered in Singapore for the Innovation by Design conference to discuss how businesses are using design thinking to understand and embrace their markets. While it's easy for the mind to go straight to paint color choices and rearranging the living room, design thinking in business is far less about the interior and largely focused on the exterior market. Simply put, it is a tool that companies use to contemplate and discover innovative solutions to problems of all kinds, from product and service development to the overall strategy of the business. This approach has become a hot topic in the business world, prompting huge companies like 3M, Apple and PepsiCo to create chief design officer roles in the past few years. Think, for instance, of technology. People will only use it if it is well designed and makes sense. That mentality has to be part of the company culture that is creating these products.
Fortune.com reported a key takeaway from last week's Singapore design summit: Several panelists spoke of the ways in which new and disruptive technologies –including the proliferation of mobile devices and the spread of social media — are empowering consumers, forcing large companies to listen and respond rather than preach and prescribe. Design thinking is helping to lead that strategy shift. Derrick Kiker, a partner with McKinsey & Company, a management consulting firm, told Fortune: "The need for design is something that more and more executives are starting to understand. It [has grown] not around the art of creating beautiful things, but developing a more scientific fact base around what people like and what people need and what will complete experiences for them."
Electric Cars
The electric car is no longer a futuristic innovation found in science fiction novels – it's a reality. Electric cars have electric motors and drive with the help of electric energy stored in rechargeable batteries and other sources. Economies are embracing this technology due to factors like pollution caused in part by car emissions, and the high costs of fossil fuels. They are part of a sustainable vision for our planet. Innovative companies such as Silicon Valley's Apple and Tesla are often in the news for developing the latest, greatest electric-car technology. Apple's electric-car project is code-named "Titan," and the company has been secretly working on research and development in this area. Tesla, which has already been selling its exclusive electric Tesla Roadster and Model S sedan for a few years, is preparing to start production for its mass-market, more affordable electric car. "Electric vehicles increasingly are being seen not necessarily as green or as a way to save on fuel costs, but as incredibly powerful, with amazing acceleration, and fun to drive," said Wharton management professor John Paul MacDuffie, an automobile industry expert.
It seems both companies will now have some competition. During this week's South by Southwest festival in Austin, Texas, Chinese electric-car startup Nio announced two electric car prototypes that are, well, creating quite a buzz. The company's Nio EP9 is the world's fastest self-driving car and the Nio Eve self-driving sedan comes with an artificial intelligence bot called Nomi and folding tables and reclining seats. After all, who needs to steer if the car drives itself? Nio's announcement shows that the electric-car market continues to be a hub of innovation, especially as these leading companies try to outdo each other. Nio plans to release a self-driving, electric vehicle in the U.S. in 2020. China is also reportedly the world's largest market for electric cars, leading Tesla and others to invest a lot of resources toward production, marketing and sales there.
Seed Money
Much like a seed is the very beginning of new plant life, seed money is the early-stage investment in a new business. Entrepreneurial ventures will often turn to friends, family, angel investors with big bank accounts, or crowdfunding sites like Indiegogo or Kickstarter to raise the seed money or seed capital they need to get started and begin to build before they can generate cash on their own.
A story that hit the headlines this month demonstrates the power of the seed investment, for both investor and investee. Saint Francis High School in Mountain View, Calif., got in on the seed-funding round of Snapchat (now renamed Snap). A parent of one of the high school students at Saint Francis, Barry Eggers, was one of Snapchat's first venture-capital investors, and he encouraged the high school to invest $15,000 in this early-stage social media platform. When seed investors give money to a startup, they get equity ownership in the company in return. In other words, they own a piece of the business. So, when Snap went public in a successful initial public offering (IPO) on March 2, 2017, Saint Francis High School reportedly made "tens of millions of dollars" on that initial $15,000 investment it had contributed five years earlier. It doesn't always work out that well, but with Snap's rapid growth in popularity and marketshare, the high school's payoff was big. In a statement, the high school said, "Snap's IPO represents an incredible opportunity to help the school, their students and the greater community for years to come."
Related Links
Conversation Starters
Which of these three concepts intrigues you the most? Why? Please log in and share your thoughts in the comments section. We would love to know your ideas and questions!
Design thinking is an actual movement in the business world. Can you think of any other similar types of concepts that have captivated companies and possibly even changed the way they do business?
Have you ever driven in an electric car? Possibly your family owns a Tesla? What are the issues with this radical change for the way we travel by automobile? How do we charge batteries? Replace them? Will self-driving vehicles be safe? Explore some of the implications of the electric-car revolution.