Lady Gaga Fan and Landlord: Willow Tufano's Real Estate Investments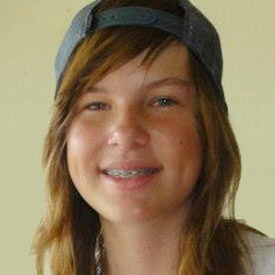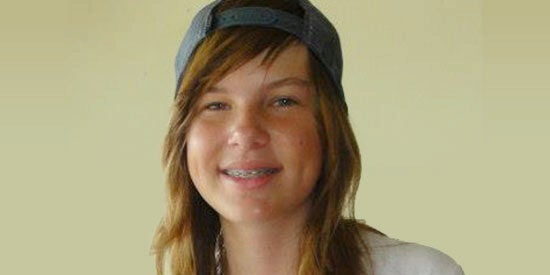 Fifteen-year-old Willow Tufano is a skateboarder, a Lady Gaga fan, a home schooled-student and a typical teenager with the exception of one unusual responsibility: She's also a landlord.
Prior to rental income, Tufano earned her cash by scouring the neighborhood on garbage day, going to thrift shops and purchasing under-valued electronics and skateboards online, then selling these items on Craigslist for a profit. Her endeavors earned her $6,000. But rather than sink the money into the latest and greatest gadgets, Tufano decided to purchase real estate. "The idea came from out of the blue. I heard my mom and dad talking at the dinner table one night that there was a house on the market for $16,000. I said offer $12,000 and we can [split it]," says Tufano.
Help from Mom and Ellen DeGeneres
Tufano's mother, Florida-based real estate agent Shannon Moore, was skeptical at first, but decided to view it as a mother/daughter home-school project. A deal was struck where Tufano would put in half of the upfront cash for the Port Charlotte, Fl., three-bedroom home and receive half of the rental income, which she would relinquish to her mother until her mother was bought out.
The deal closed January 2012 and worked so well that the pair decided to invest again. Tufano negotiated a similar deal with her mother to purchase another home in October. This one closed for $17,500, and repairs are being offset by a $10,000 gift card she received from "The Ellen DeGeneres Show" when she appeared as a guest — a perk of being such a young, and media-friendly, real estate investor.
While the cost of the homes purchased by Tufano seem surprisingly low, today's real estate conditions have opened up opportunities for bargain real estate investments, especially in her state of Florida. Tufano, a resident of Port Charlotte, lives just a few miles north of what has been considered ground zero for the housing market, where the financial crisis of 2008 forced many homes into foreclosure. Foreclosure occurs when a lender attempts to recover part of a borrower's loan by actually selling the asset – in this case, the house. Across the country, many homeowners do not currently have the money to make their mortgage payments (contracted amounts owed to a lender, like a bank). When this non-payment occurs, the foreclosure process begins.
According to statistics from RealtyTrac, an online marketplace of distressed properties as well as a foreclosure data and services provider, one in every 706 housing units across the U.S. received a foreclosure filing in October 2012. Florida had much higher numbers, where one in every 312 properties was in foreclosure in October. The high number of foreclosures is significant because these homes often sell for less money than homes that are not in distress. Not every homeowner who receives an initial foreclosure filing will actually forfeit her house, however. The process can end in a number of ways, ranging from the owner paying the defaulted money back, all the way to the house being sold at public auction.
Tufano and her mother bought her houses through a short sale process. A short sale occurs when a homeowner is in distress and at risk of foreclosure. The lender (the bank) agrees to sell the house for less than the current mortgage is worth. For example, if the owner in distress has a $50,000 mortgage on the house and is not paying the bill, the bank may agree to sell the house to another buyer for $40,000, absorbing the $10,000 loss. Homes purchased through short sale transactions are frequently good deals for the buyer, provided he or she is willing to manage the headaches.
The most unexpected challenge for Tufano in her first deal was the waiting. "It just took forever [for the owners] to accept the offer. They accepted it in January," six months after the offer was made, she says. Once the deal closed, extensive repairs had to be completed, including new flooring, cabinets, stucco and appliances. While some repair costs were anticipated, some were not. For example, Tufano had to manage repairs mandated by local building code officials, such as the replacement of poles holding up an overhang, which cost an extra $1,000.
Networking and Getting Creative
Despite challenges, Tufano has goals of owning 10 rental properties before the age of 18. The rental income for the first property is $700 a month. When renovations are completed on the second property, she will charge $800 a month. "It's obviously really profitable. Your money just builds up. After you get the money back that you invested in the house, it's all profit. I'd [rather] rent [out] a long time than purchase, fix up and flip," says Tufano.
Tufano's mother, not surprisingly, is a fan of real estate as a good investment vehicle. "If you have knowledge, you can do this," says Moore. "If you really look and turn a bunch of stones over, you can always find a good deal.
For those interested in investing, Moore suggests locating good properties through word of mouth. "It's about networking, talking to people, looking for creative ways to find property. Once people realize that's what you're looking for, you'll get phone calls."
In addition to the opportunity to make a profit, Moore sees the vast educational value in her daughter's real estate investment. "I was skeptical in the beginning, partnering with a (then) 14-year-old, but she collects the rent, interviews contractors, tries to solve the problems," says Moore. "She's a great partner. She's learning some great skills and it's a good, practical education."
Questions
Why was Willow Tufano able to purchase two homes at such low prices?
What is foreclosure?
What is a short sale?
Does Tufano begin to make a profit from rental income right away or are other costs involved?
Related Links