Genvizion's Global Citizens Create Connection through Collaboration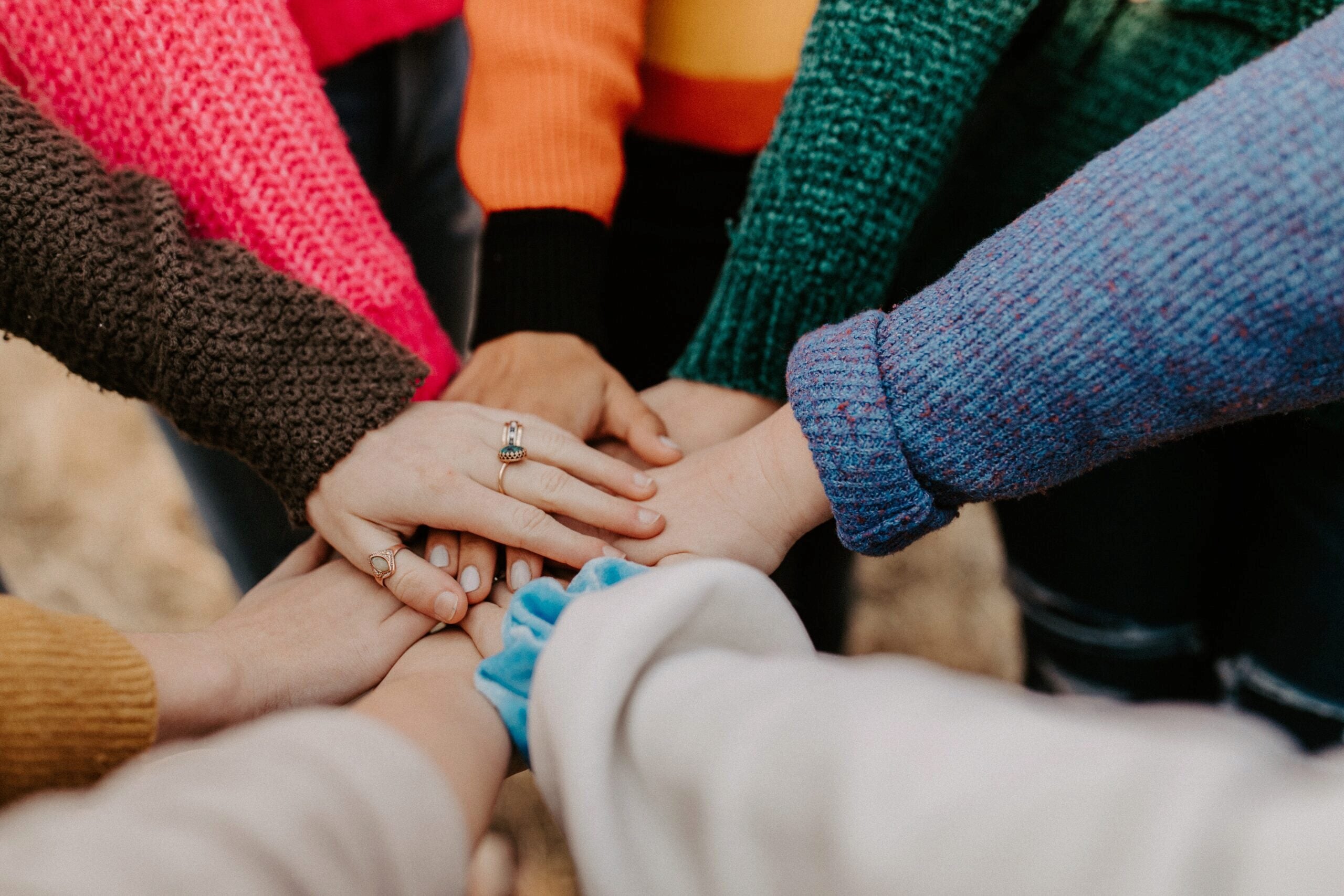 While our mission at the Wharton Global Youth Program is to open high school students' eyes to the full scope of business, we have discovered through the years that some teens begin this exploration long before they reach our doorstep (or homepage). As early as elementary school they start to understand all the ways that business touches their lives and how they can engage with business and finance to develop their own interests and change the world.
We would put this month's Future of the Business World guest in that category. As Christina Kontomichalou shares during the podcast interview, she began her march toward social entrepreneurship and impact investing when she was 10 years old – and hasn't stopped since.
Be sure to click the arrow above to listen to Global Youth's conversation with Christina about her Genvizion social movement for youth, her passion for global citizenship, and her rise to reflective greatness as the co-Grand Prize Winner in Global Youth's 2023 Comment and Win Contest.
An edited version of the transcript appears below.
Wharton Global Youth Program: Hello and welcome to Future of the Business World, the podcast featuring teenage entrepreneurs from around the world. I'm Diana Drake with the Wharton Global Youth Program at the Wharton School, University of Pennsylvania.
Campus is energized right now with the start of a new university semester. And our team at Global Youth has been thinking and talking about all the high school students we met during our summer programs, online courses, and competitions.
I first learned about the innovative spirit of today's guest when I read her comment on a Global Youth article about pursuing careers that combine finance with social good. On July 5, 2023, at 4:27 a.m. Eastern time, which was late afternoon in Shanghai, China, Christina K. wrote: "I see finance as a powerful vehicle for social transformation. Finance can be a bridge, transferring resources from places of abundance to areas of need."
That commenter, Christina Kontomichalou, believes deeply in the synergy of finance and social impact. So much so, that she has started her own enterprise, Genvizion. Christina, thanks for joining us on Future of the Business World!
Christina Kontomichalou: Thank you so much for reaching out and for having me. I'm super excited.
Wharton Global Youth: As just mentioned, we first met you this summer during our Comment and Win Contest, which by the way, you dominated. Just for background, the contest invites high school students worldwide to comment on Wharton Global Youth content around specific themes. I want to congratulate you on your wins each round and your champion status as the co-Grand Prize Winner. So, congratulations on that.
Christina: Thank you, it was a great learning experience and opportunity to connect with so many people.
Wharton Global Youth: In that comment I mentioned earlier, you alluded to Genvizion and I made a quick note to ask you more. A few months later, here we are. So, I'm excited to get started.
You're from both Greece and China. Can you tell us about your background and your life? Where do you go to school? And what sparked your interest in business and sustainability?
Christina: Certainly. I'm a senior at Shanghai American School, and I've lived in the city practically almost my whole life. So, as a half Greek, half Chinese girl going to an American school, I've really had exposure to so many different perspectives, which has been great. And growing up, one of my favorite things was visiting Greece every summer. We would go to our hometown called Legrena. And it was just like you imagine Greece on one of those postcards. There were beautiful beaches, and euphoric memories.
But one pivotal moment to me was one summer when I was on the road arriving at Legrena. When I arrived at the beach, it wasn't the Greece that I remembered. There was so much plastic washed up to the shores, and the beach was completely empty. I didn't understand the cause. And I didn't need to understand the cause to know that this was a result of human apathy. So, this made me upset and I decided to take action. I rallied all my cousins, my relatives, my parents, and we practically broke the printer printing so many posters and putting them up across the village. Long story short, that led to one of the biggest ocean cleanups that our village has ever seen. We had hundreds of people, I think over 300 people and five huge bags at the end of the day. And even tourists who didn't know what was going on were helping out.
What is important about this to me is that no one believed that a little girl could do this. But I had hope. I learned the power of initiative through this. And I think that's the core of business and entrepreneurship. It stems from a vision that is materialized by taking the step to solve problems and implement solutions that last.
So essentially Genvizion, my organization now. [that you] so gracefully introduced, is a combination of my background and the exposure and curiosity that came from that. It's about seeing the opportunities in these challenges. And we aim not just to patch problems, but to understand them. Reflecting back on my experience in Greece, what mattered was not really the pieces that we picked up from the ocean, but the stories that would carry on and the people that we inspired and the impact we were able to create from our collective vision.
Wharton Global Youth: Amazing. It sounds like a wonderful experience and certainly a launching point for you. How old were you?
Christina: I was only 10 years old.
Wharton Global Youth: So, [you] have come a long way. And I am excited to talk about Genvizion knowing that it has that really strong foundation. Part of your mission statement before we get into too many of the details is that you seek to champion global citizenship. I'm curious about that concept. What does it mean to you to be a global citizen, and how is global citizenship important to entrepreneurship and innovation?
Christina: Global citizenship to me means transcending borders, and really understanding our connections — our interconnectedness. Being a global citizen means keeping an open mind to the intricacies that build our world, and to see them as opportunities to connect and empathize with one another. And this can manifest into collaborating across borders and different cultures.
I think this is increasingly important, especially with the trend of globalization. But with this growth comes responsibility. With all these interconnected problems, we need to take an interconnected approach and work collectively to solve these problems. In my opinion, to progress, we must understand our place in the world. And this is especially crucial for entrepreneurship, because innovation often stems from not just understanding, but also challenging perspectives.
This is what I've seen with the growth of Genvizion. Through our collaboration, we create synergies. And if you think about it, some of the greatest entrepreneurs, the greatest inventions, the greatest businesses, they were really a manifestation of voices, experiences and ideas.
Wharton Global Youth: What exactly is Genvizion and when did you start it?
Christina: It started as just initiatives that I was doing. I didn't name it Genvizion in the start, it was called something else, where it was more focused on impact investing and sustainable finance. And eventually, this led into Genvizion. I rebranded more than a year ago, almost two years, I think. It started out as an impact fund, because I was so inspired by the concept of this and through my endeavors as well. Through our impact fund, I realized that there's so much power in just sharing our voice. I felt the most inspired not when I was directly transferring the money, but actually actively supporting these young entrepreneurs and sharing ideas; creating synergies. So that's what led us to develop as this comprehensive platform for young people to have a voice. Now we create educational resources posted on our blog. And we also have our upcoming council. We have a lot of new things that we're waiting to develop. But at the core, we're really just a community, we're a movement, if you will.
Wharton Global Youth: Genvizion at its core seems to be about youth-led problem solving. Would you agree?
Christina: We are trying to take an innovative approach, because there are so many problems in the world. But we don't see that they're being solved effectively. We're halfway through when [the United Nations] first initiated the sustainable development goals, and yet, we're still lacking behind in our progress.
So, what we aim to do is, instead of taking a reactive approach, which is what a lot of organizations do nowadays — which is really commendable that they're doing this aid — but we should not leave this as a mess for humanitarian aid and charity to clean up. I think we need to take action as young people to be proactive, because it's our future that we're really impacting by our actions.
Wharton Global Youth: And when you say we, who do you mean? Do you have a group of students that you work with?
Genvizion has people from across the world – from Europe, from the Americas, from Asia, which makes it difficult with time zones, but we've [figured that out] and through our passion and excitement for our mission, we've been able to collaborate. We're mainly comprised of young people from across the world, but we also collaborate with other stakeholders and big organizations. And I think this collaboration really drives change.
Wharton Global Youth: What is impact investing?
Christina: Impact investing is a form of investing where you are not only trying to generate financial returns, but at the same time, make a positive impact. So, there's a common misconception in my opinion, where people think that if you're trying to make a positive impact with your investments, it will sacrifice your returns. But data has increasingly shown that these two concepts are not mutually exclusive and can even increase returns. There have been studies on that. So, I think it's fascinating that we can use finance for social good. And it just goes to show that there are so many different ways that we can make change in the world. It's really a matter of finding our abilities to do so and seeing where we fit.
Wharton Global Youth: I want to know a little bit more about the Genvizion Impact Fund. The way I understand it is that you pull funds to finance impact-driven ESG organizations and aspiring entrepreneurs globally, and provide educational resources on impact investing. Can you tell us more about this? What are the ways you see finance creating social and environmental impact?
Christina: Through all of my endeavors as a child, also as a Girl Scout for eight years, one key observation I found is that young people are so innovative. They have so many ideas, but not the resources to materialize them. Through my experiences, and also with the inspiration of the founder of microfinance, who is Muhammad Yunus, [I came up with the idea] to support these entrepreneurs in developing countries and give them the opportunity. All of these experiences and learning these stories inspired me to create the impact fund.
We fundraise money from online events, in-person events, collaborations, and then we pull them together and allocate them to young people based on an application process. [These are young people] who are building businesses, building nonprofits, and need the resources to make their vision a reality. We have a very structured process, where we also have monthly surveys to these organizations and young people to make sure that where our money is going is creating impact.
Recently, we've done some microloans from the inspiration of Muhammad Yunus, through this platform called Kiva, where you can essentially give microloans to entrepreneurs and people in need. And this stemmed from [when I took] a college class over the summer. It was called the economics of emerging economies. And I really see an opportunity in investing and giving these aspiring entrepreneurs an opportunity. We essentially want to let young people know that finance is not just a tool to create wealth, but also to create change.
Wharton Global Youth: How much money have you raised through this fund? And can you give me an example of a student-led enterprise that has benefited from it?
Christina: I'm really excited to announce that we've currently raised almost 60,000 U.S. dollars, and it has been a really long journey coming with a lot of challenges, but also I'm really happy that we've gotten to the place we are.
One good example is this girl called Isha. She joined the Genvizion network about a year ago and was an active contributor. She would always share about problems in her community and initiatives and ask about different opportunities for her to get involved with Genvizion. We were doing a [virtual] workshop, and she was sharing her opinions about how she felt women often had [fewer] opportunities than the boys in her school. Me and one of my team members worked with her to brainstorm ways for her to break this disparity and make an impact in her school community. She started by launching the Education Empowerment Club, which inspired the name of one of our funds. She started this club and now is turning it into an initiative in her community. She's from India. It's crazy that here in China and the U.S., we can get to someone in India and indirectly empower her to make change in her community. Not only have we given a grant to her of a few $1,000, but we've also supported her. I think that's important to offer the support and the experience and different perspectives from Genvizion.
Wharton Global Youth: I can't let you go without understanding a little bit more about how you were able to raise the $60,000. You mentioned different activities online and events. Can you give us more specifics about the time period in which you were able to raise that and what you actually did to do it?
Christina: In the beginning, we were very grassroots. I never expected to build this online community and have all these people supporting our mission. Initially, I went around in Shanghai, and I would pitch to the local nonprofits and held a few events in Shanghai. I cold-emailed a lot of people. And that got us off the ground, because I was sharing passionately about my story in Greece and about how young people need to take more action and how we're trying to inspire that and give these people opportunities. I think this resonated with a lot of people, especially young people, because students would come up to me and tell me that they want to get involved and they would tell their parents about it.
And it just became this pretty big thing. We raised quite a lot of money, I think a bit more than 10,000 U.S. dollars, which is incredible. I never even expected to raise that much. That was just beyond my belief. So that got us off the ground with a website with our team. And then we started organizing online events, especially in China. We expanded from Shanghai to broader China, and we would use some Chinese social medias to spread awareness. One of our posts went viral, and it created this ripple effect. A lot of young people were not only joining our network but expanding it by sharing our mission to their networks. By this point, we've raised much more and long story short, here we are today.
"I want Genvizion to be a platform and a voice for youth and I want young people to be represented in decision-making…There are certain things that we just fundamentally agree on – and one of these things is bettering our future and finding ways to solve the problems that we face on Earth. This connection breeds collaboration." – Christina Kontomichalou
Wharton Global Youth: One of your newest projects is the Genvizion Global Council, where you invite youth to represent their local communities. Can you tell us what this looks like and how it relates back to Genvizion's mission?
Christina: Our team is so innovative, so many ideas, and we're currently working on so many research and outreach initiatives. But one thing I realized is that our team is mainly in the U.S., Asia and Europe. Part of our philosophy is ensuring that we're grounded in diverse perspectives. And through our network, so many people from different countries, from different continents, from Africa, from Australia, have shared ideas. We came to this consensus that these people, even though they're not part of our team, should have a voice in what we say, because our mission is to also understand what issues affect these people's local communities and what matters to them.
So, through this council, having a representative for people to share issues about their regions, what they care about, we can better focus our priorities and ensure that what we're doing is aligned with the voices of youth.
Wharton Global Youth: How does the council work? Do you have applicants?
Christina: Yes. We recently posted an application form and spread it across social medias. And after a week, we've gained over 500 applicants who are interested. I think this shows how important it is for young people: how much they value having a voice and being represented in the decisions that will impact our future. I'm really excited about the future of the council.
Wharton Global Youth: Ultimately, what do you hope that Genvizion achieves? What is your vision for Genvizion?
Christina: This is a big question. I want Genvizion to be a platform and a voice for youth and I want young people to be represented in decision-making. Right now [the media reports on a lot of problems], and our world perception is very negative. A lot of us are separated by our political or economic ideologies. But I think there's something powerful that is inherent in humankind. There are certain things that we just fundamentally agree on – and one of these things is bettering our future and finding ways to solve the problems that we face on Earth. This connection breeds collaboration. And essentially, I want Genvizion to be a voice for youth that represents youth and that can bring innovation to solving these problems.
Wharton Global Youth: What have you learned from some of your peers in general, being exposed to so many students from different places? I'm curious if they've opened her eyes to new things?
Wharton Global Youth: Definitely. Going back to the global citizen thing. Growing up, I've always learned to keep an open mind. I'm always open to hearing new ideas. That was just the way I was raised. So, I've gone on a few calls and talked to a lot of people in our network, and just listening to them about what they care about in their communities, certain practices, how they practice sustainability in their lives.
One girl in our network, Sandhya, shared her vegan lifestyle. It was interesting because she was making all these dishes and sharing them in our network. And so many people were interested in learning more about that. It's inspiring to learn about all these people and their cultural differences. But not just that – it's more about how they use their cultural differences and how they share their cultural differences. I think that's what really bonds us as a whole network. Despite all our differences, we've found a way to share them and find connection through similarities, across borders.
Wharton Global Youth: Back to the Comment and Win contest for a minute. I'm not going to let you get away without asking you more about it. I was struck by your curiosity in a wide variety of business topics, everything from environmental sustainability to behavioral economics, and urban living. So, I want you to be our Global Youth Ambassador for a minute. While money is a big part of business, it's not the full story. What would you tell other high school students about the broad scope of business and the importance of learning about global issues and emerging business trends?
Christina. Yes, I completely agree. Business is more than money. It's about value creation, innovation, and positive impact. So, I feel like by learning about trends in business, and just the world in general, we're essentially understanding our future. It's vital to learn about global issues because we can find opportunities in them. And topics like sustainability, behavioral economics, are becoming more and more central to business, because our world is naturally and inherently interconnected.
Wharton Global Youth: Let's wrap up with our lightning round questions. Please try to answer these quickly.
Something about you that would surprise us?
Christina: That I speak five languages fluently.
Wharton Global Youth: Wow, which ones?
Christina: Chinese, Greek, English, Spanish, and right now, developing Portuguese.
Wharton Global Youth: Where do you hope to be in 10 years?
Christina: Probably leading Genvizion to really materialize my vision; I hope to innovate, foster global collaboration, and just really stay true to myself and my values.
Wharton Global Youth: A start-up business on today's market that really intrigues you?
Christina: It's called Heirloom, and they essentially use limestone to absorb carbon from the air. It's so innovative, and I love it.
Wharton Global Youth: A mentor who has guided you well.
Christina: So just for context, I'm a director of impact on my school's Citizen Action Council. And the director of global citizenship at our school is called Miss Grace. She's really been open to all my ideas and really supportive and an inspiration to me.
Wharton Global Youth: What is your favorite emerging business trend?
Christina: This may not come as a surprise, but definitely impact investing. The idea that our investments can generate both financial returns and positive social and environmental outcomes really excites me, along with social entrepreneurship,
Wharton Global Youth: Your greatest lesson in the past six months?
Christina: Flexibility. In a world that's always changing, adaptability is key. It's really about turning great challenges into even greater opportunities.
Wharton Global Youth: Who is the businessperson you would most like to take to lunch and why?
Christina: Bill Drayton. He's the founder of Ashoka and coined the term social entrepreneurship. His belief that everyone can be a changemaker really resonates with me. I would be interested in discussing his vision for the future of social innovation. It would really be enlightening.
Wharton Global Youth: Christina, I wish you luck with Genvizion. Thank you for joining us on Future of the Business World.
Conversation Starters
Christina Kontomichalou says, "Being a global citizen means keeping an open mind to the intricacies that build our world, and to see them as opportunities to connect and empathize with one another." Do you agree with this description? What would you add? Are you a global citizen?
What are the strengths of Genvizion? What are the potential weaknesses? Do you think a platform like this will be able to achieve change? Why or why not?
If you were a Genvizion global citizen, what would you want to share with the network that would communicate your unique cultural perspective and possibly educate other students about the problems facing our world?
Do you have specific questions for Christina about Genvizion or anything else from the podcast? Drop them in the comment section of this article!
Hero Image Photo Credit: Hannah Busing