Round 4 Is the Exclamation Point on a Summer of Expressive Student Commenting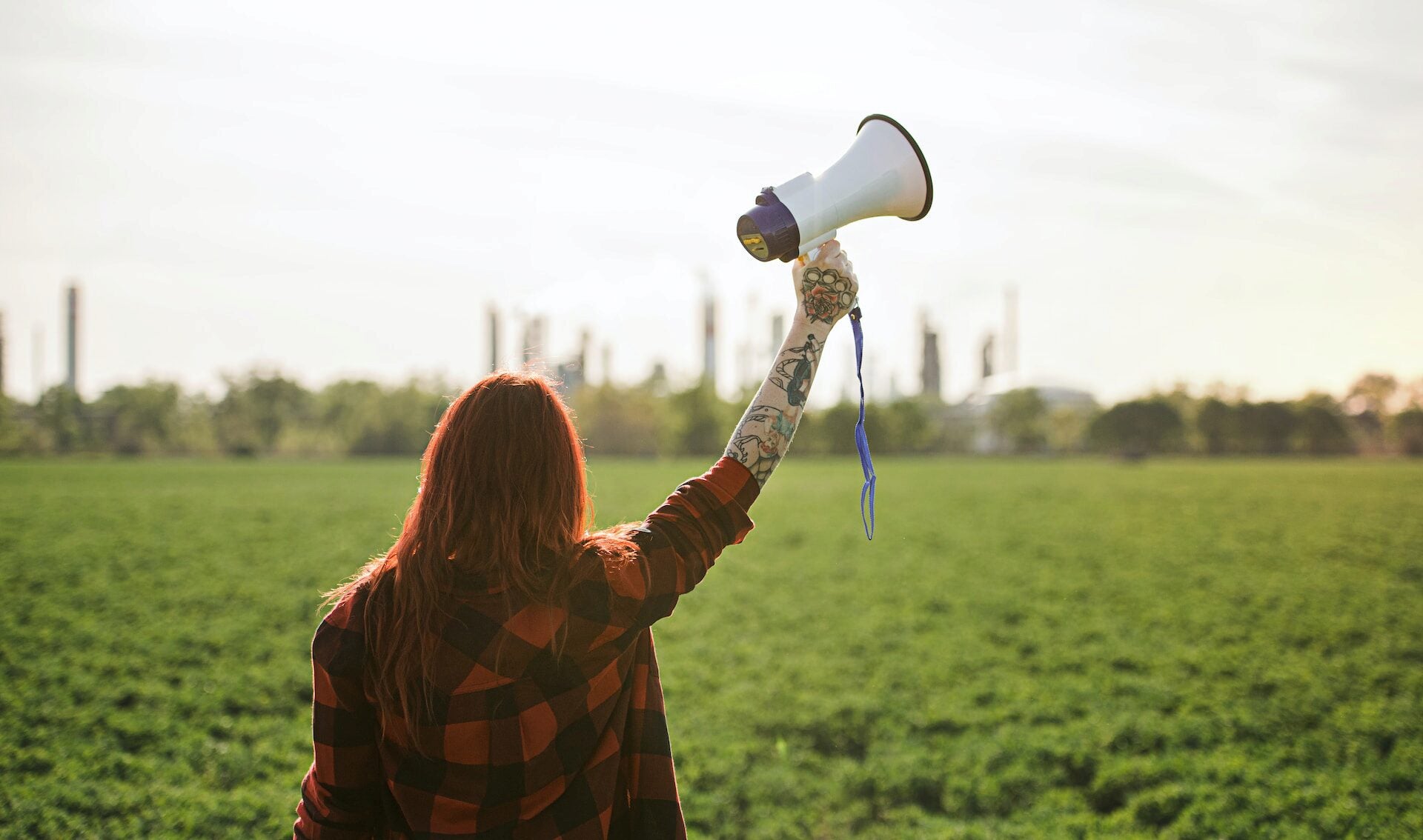 We're not gonna lie. Round 4 commenter Michelle Y, a junior from Hunter College High School in New York, U.S., awakened our deepest fears with her August 10, 2023 sentiments expressed on a Wharton Global Youth article about ChatGPT.
She wrote: "With the rise of the Internet, making endless information only a quick Google search away, many people don't bother to read full-length articles anymore. Why spend five to ten minutes reading an article about AI when thousands of other adorable pet videos are almost begging to be clicked on?"
We get it, Michelle, the TL;DR mindset is real!
We're happy to report that our 2023 Comment and Winners vigorously defied this short-form stereotype, dropping more than 400 comments on Wharton Global Youth articles from the start of this year's contest on June 5 until the final flurry of reflective greatness on August 11, a 45% increase in the total number of comments over the past few years. Most of our articles are at least 800 words – so, we'll take Comment & Win 2023 for the full-length win!
It has indeed been a crazy good summer of commenting with high school students across the globe, from Africa and Southeast Asia to Central Europe and the U.S. Round 4, from July 24 to August 11, sustained that energy with more than 80 comments inspired by the "Potent Quotables" theme. Many of you contemplated some of our very favorite quotes (John Amaechi's weaponized ignorance), as well as reflecting on others we haven't thought about in many years (Farrhad Acidwalla's learning from failure). It was an honor getting even a glimpse into your hearts and minds.
Your strong, thoughtful, articulate and clever voices harmonized into Round 4 themes that proved to be the exclamation point on a summer of commenting. Identity was a common thread, particularly in your poignant responses to the Global Youth podcast about Asian-American representation. As Becky C. from Syosset High School in New York, U.S., wrote in Round 4: "I would go back and forth between what seemed like two completely different identities."
That expression of identity and sense of self flowed into another central theme that could not be more appropriate during today's artificial-intelligence, ChatGPT revolution: exploring the human spirit and the unique traits that empower us amid rampant computer-generated growth. These are important discussions to have within the context of business and leadership, where emotional awareness and intelligence are essential superpowers.
And, of course, we must embrace our influence as innovators. We appreciated the story from Round 4 commenter Amy S., a freshman at Rancho Cucamonga High School in California, U.S., about a boss firing all his employees in the face of AI dominance. Smart choice? We think not. All your 2023 comments, across rounds, are evidence that tomorrow's leaders will be adding endless value to the conversation.
Winning Reflections
With that, here are the Round 4 "Potent Quotables" winners!
Top Round 4 honors go to Nathaniel G., 17 and a high school senior from Brophy College Prep in Arizona, U.S., for their comment on The Work of Chief Diversity Officers as They Champion DEI. Nathaniel reflected on a quote from Natalie Edwards, Chief Diversity Officer for National Grid, to express their passionate drive toward inclusivity in both business and personal contexts: "By challenging biases, engaging in open conversations, and taking meaningful actions that promote inclusivity within our own spheres of influence, we are able to play a part in creating a world that celebrates and values the richness of diverse identities."
The Round 4 First Runner-up also passionately addressed the topic of diversity in response to a quote from Malcolm Gladwell in the article Collaborating and Thriving in the Workplace of the Future. Christina K. from Shanghai American School in China, dropped yet another thoughtful and well-written comment this round about breaking the barriers of comfort in the workplace: "It is a battle against the stagnant air of comfort and a fight to take a new path. But Gladwell's quote makes me realize that there's a real cost to this comfort — we miss out on new ideas and diverse perspectives that can yield remarkable outcomes."
Zeyi Z., 16 and a student at Shanghai Southwest Weiyu High School in China, is the Round 4 Second Runner-up with his fascinating reflection on a quote from Lily Stambouli, a guest on the Global Youth podcast episode, Building a Platform for Short-form Audio Content that Appeals to the Neurodiverse. Zeyi, new to the Comment & Win competition on August 5, found a very different kind of inspiration from Lily's experiences, commenting on the lack of resources available to the Chinese high school entrepreneurial community – and how he is working to fill that gap.
Third Runner-up honors go to Jade L., a junior from Hunter College High School in New York City, U.S., for her comment on the Future of the Business World podcast transcript Raising Awareness about Women's Health and the Exploding FemTech Industry. We were intrigued by Jade's choice of quote from guest Sophie Bakshi and how she pulled that "magic" thread through to the end of her comment: "We don't have a magic wand, just determination, hard work, and grit."
Simon K., 18 and a recent graduate of Salanter Akiba Riverdale (SAR) Academy in New York, U.S., is the Round 4 Fourth Runner-up for his comment related to a quote by Wharton professor Katy Milkman on 5 Truths about Behavioral Economics and Studying Consumer Behavior. TBH, we hear about lots of high school students passing financial knowledge onto their peers! We loved how Simon drew parallels between his experiences teaching financial literacy and the field of behavioral economics.
The Round 4 Fifth Runner-up dug into our archives to discover the 2017 student essay, How to Network Online with Influential People. Elaine C., a senior at Thomas Jefferson High School for Science and Technology in Virginia, U.S., expressed interesting connections between essayist Devang Singhal's networking advice and her own efforts to understand and engage with her audience on social media.
And finally, Alexander B. from the Haverford School in Pennsylvania, U.S., is our Sixth Runner-up for his response to Jen Welter's vision of leadership on Career Insight from the First Woman to Coach in the NFL. Alex's comment was a robust stew of reflection, combining his Global Youth experiences with various quotes and comments from elsewhere in the Global Youth universe to consider the true meaning of good leadership. It was a strong signature on a summer of great commenting: "Of all the lessons I have learned this summer, Welton's words on leadership will continue to shape my upcoming year." Did you catch it? Yes, that's right. Alex spelled the First Woman Coach's name wrong throughout the second half of his comment. While flawed, his comment was still among the strongest in Round 4.
And now, the Round 4 superlatives, recognizing noteworthy responsive comments related to specific themes:
Destined to Amplify the Voices of His Peers: Divyam D., a sophomore at High Technology High School in New Jersey, U.S., for his comment on Raising Awareness about Women's Health and the Exploding FemTech Industry.
Wisest Perspective on AI Adoption: Matthew A., a senior at Pine Crest School in Florida, U.S., for his comment on How Will AI and Hybrid Work Change Your Job?
Greatest Self-reflection: Riyana A., a senior at Sycamore High School in Ohio, U.S. (and a participant in our Innovation and Startup Culture program this summer), for her comment on Collaborating and Thriving in the Workplace of the Future.
Most Inspired to Let Hope Spark Creativity and Action: Simay Y., 17 and a senior at TED Ankara College Foundation Private High School in Turkey, for his comment on Measuring Entrepreneurs' Social Impact.
Best Example of Cookies and Comfort Zones: Yufei W., a junior at Valley Christian High School in California, U.S. (and a participant in our Essentials of Entrepreneurship program this summer), for her comment on Collaborating and Thriving in the Workplace of the Future.
Prepared to Practice Diversity Leadership: Yooseung N., a senior at the Salisbury School in Maryland, U.S., for his comment on the student essay, The Power of Stories to Inspire Strong Leaders.
Strongest Counterpoint: Perneet K., a sophomore from Arnold O. Beckman High School in California, U.S., for her comment on Dear Mark Zuckerberg: Thoughts from Gen Z on the Future of Technology.
Widest Range of Commenting Curiosity: Brian C., a sophomore at Stuyvesant High School in New York City, U.S., for his thoughtful (and long) comments related to Migrant Workers, CEOs, Entrepreneurship in North Korea and Retail Stores.
Most likely to Show Resilience in the Face of Adversity: Triston C., a junior at Willow Glen High School in California, U.S., for his comment on 10 Truths from Leaders in the U.S. Climate Movement.
The 2023 Grand Prize
It's time to announce this year's Grand Prize winner – in this case, winners. That's right, we've decided that in a year of epic commenting far exceeding our expectations, we can't choose just one winner from among the many commenters who participated in all four rounds of the 2023 Comment and Win contest.
Congratulations to this year's co-winners, Christina K. from Shanghai American School in China and Alexander B. from the Haverford School in Pennsylvania, U.S.! It's no surprise that those names sound familiar. Both Christina and Alex have scored multiple top honors during this year's Comment and Win. We encourage you to visit our Round 1, Round 2 and Round 3 reports for examples of their consistent commenting excellence.
Beginning with her first comment on June 16 at 11:36 a.m. EDT, Christina went on to drop a total of nine comments throughout the contest and scored three high commenting honors — including top commenter in Round 3 – and a superlative in the four rounds. Her comments improved in focus and thoughtfulness with each round, securing her stand-out status.
Alex first commented on June 14 at 11:40 p.m. EDT and went on to also contribute nine comments during the contest, first scoring a superlative and then landing among the best commenters for the ensuing three rounds. His comments were strong, well-expressed and reflective as he drew upon other Global Youth resources, including his time studying in our on-campus programs this summer.
Christina and Alex's top honors have nothing to do with quantity and everything to do with quality. They were clearly inspired to think critically about how Global Youth content merged with their own experiences to deepen their understanding of business and life. Great job to both of you! Look for boxes of Global Youth swag to arrive on your doorsteps.
That's a wrap on the Wharton Global Youth 2023 Comment and Win contest! We've said it before…We are grateful for your digital DNA in every comment, and leave this summer in the rearview with a deeper understanding of high school students' hearts and minds – and a whole lot of other worldly trends and issues.
We are going to miss our 2023 commenters! Your insightful and powerful voices were a special kind of summer sustenance for our Wharton Global Youth Comment and Win team. Continue to flex your critical thinking, conversations and curiosity as you grow into remarkable business leaders.
Header Photo Credit: Unsplash+ in Collaboration with Getty Images