The Results Are In for Round 1 of the 2023 Comment & Win Contest!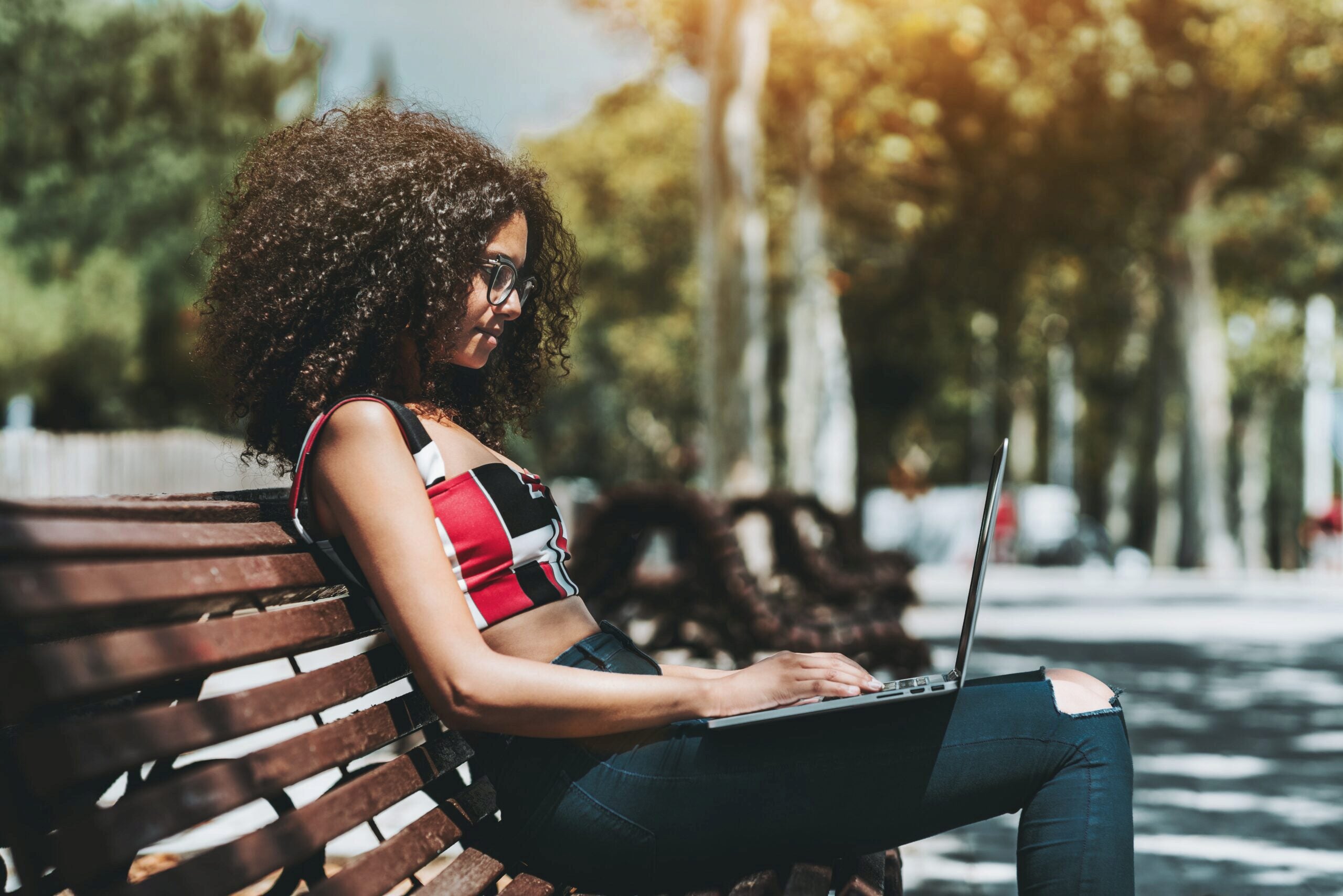 On June 5, 2023, the Wharton Global Youth team declared: Let the comments commence! And for the next two weeks of Round 1 in this year's Comment & Win contest (ending on June 16), your thoughts and ideas spilled out across our online business journal in a flood of thoughtful reflection on more than 50 Global Youth articles – 125 unique posts. To get meta for a sec: Our comment in response to your collective commenting? Wow!
So, this is where the hard part begins. Our team must push through judging paralysis and choose some winners. We appreciate your digital DNA in every comment, and emerge from our evaluations with a better understanding of high school students' hearts and minds – and a whole lot of other worldly trends and issues.
Some memorable Round 1 moments? Jullea P.'s "gender reveal aesthetic"; Jiwon J.'s mission to address food insecurity for the indigenous people of Standing Rock: "We posted engaging content, such as animated faces on peppers with Cuban chains."; Devika H.'s reflection on her own digital well-being: "Mental health is more important than a Capybara or a Pedro Pascal funny video, although the latter seems more fun!"; learning from Mandy W. about Peruvian communities like Huaraz seeking restitution from the corporate world over melting glaciers; and feeling Sidharth D.'s geek-out moment when he discovered the "captivating realm" of behavioral economics: "The secrets it he­ld beckoned me to we­ave them into the tape­stry of my book." We love business, too, Sidharth! And while the challenges of the pandemic did not define your comments like they did in the past few years, we appreciated the perspective on isolation from Simay Y's Turkish grandfather: "Was it because of the walls of the home, or was it just because of the walls that our minds built?"
Round 1 of Comment & Win 2023 revealed your generation's diverse and empathetic ethos, which perhaps played out most poignantly in the comments on a few of the most popular articles, including How Will AI & Hybrid Work Change Your Job?, Fighting for Greater Asian-American Representation in Media and Education, and Does Business Have an Ethical Responsibility to Help Save the Planet? We encourage everyone to dive into these rich commenting threads! We also love when commenters discover meaning in past evergreen content – we're looking at you, Alice Z.
Now, the Winners!
Congratulations to Emily F., 15 and a student from Erindale Secondary School in Canada, the Top Commenter in Round 1, 2023! Emily's comment on an article about sustainable social entrepreneurship, coming in at just over 200 words, is short, powerful, reflective and well-written: simple and eloquent. Comments need not be long and dazzling to land with "impact."
Our First Runner-up in Round 1 is Nicholas L., 16 and a student at Phillips Exeter Academy in New Hampshire, U.S. (and an Essentials of Finance student with us this summer). Nicholas's comment about understanding how AI will transform economics touches on several aspects of the article, while incorporating a touch of humor and adding value with questions about his home country, Hong Kong.
Congratulations to Second Runner-up, Christina K., 16 and a student at Shanghai American School in China. Christina's comment in response to our interview with Wharton's Dr. Katy Milkman was succinct, referential and authentic, expressing a balanced and insightful perspective on behavioral economics.
The Round 1 Third Runner-up is Zachary N., 16 and a student at Oak Ridge High School in California, U.S. Zachary added a truly thoughtful perspective to our overview of behavioral economics and consumer behavior with his discussion of "The Costco Effect," which he defines as "decision hastening." We appreciated this well-expressed perspective – great prep for the Pre-baccalaureate course he will be taking with us this summer.
Katie S., 17 and a student at the University of Chicago Laboratory High School in Illinois, U.S., is this round's Fourth Runner-up. We loved Katie's sharp, critical and provocative comment on the work around Diversity, Equity and Inclusion. We know we'll hear more from Katie, who seems well on her way to "moving beyond surface-level solutions."
And last, but certainly not least, congratulations to our Fifth Runner-up, Dylan L., 17 and a student at Polytechnic School in California, U.S. While her comment was long, Dylan never strayed far from the text, repeatedly reminding us, with direct quotes and references, why our podcast on Asian-American representation sparked deep sentiment in her as someone of both Korean and Chinese descent.
Great job, Round 1 Top Commenters! Thanks to our collaboration with the Wharton School Press, you will all receive your choice of e-book, written by Wharton School faculty.
And because so many of your comments were noteworthy, our Comment & Win Superlatives are back this year, honoring quality commenters related to specific themes. In no particular order, here are this round's superlative winners:
Shrewdest Adaptation of Neuroeconomics to Rivalry (MCU vs. DCEU): Panitnan A. from Cheltenham Ladies' College in England, U.K. for her comment on Business, the Brain and Brand Loyalty.
Most Powerful Perspective on Ethics and the Environment: Alexander B. from the Haverford School in Pennsylvania, U.S., for his comment on Does Business Have an Ethical Responsibility to Help Save the Planet?
Most Inspired to Apply a Business Mindset to Social Advocacy: Jessica Y. from Syosset High School in New York, U.S., for her comment on Fighting for Greater Asian-American Representation in Media and Education.
Best Value Added to a Discussion: Chidera E. from Hillcrest School in Nigeria, Africa, for her comment on Helping the Older Generation Embrace Technology
Wildest Imagination: Brian C. from Stuyvesant High School in New York, U.S., for his comment on Disney CEO Bob Iger Lets Us In on the 'Magic' of His Corporate Leadership.
Best Expression of AI Honesty: Enkhmend B. from Tomujin Alternative School, Ulaanbaatar, Mongolia, for his comment on How Will AI and Hybrid Work Change Your Job?
Most Promising Long-term Investing Mindset: Amogh A. (14!) from Cumberland Valley High School in Pennsylvania, U.S. for his comment on The Minvest Mission to Empower Gen Z Investors.
Deepest Love for Lululemon: Palloma D. from Memorial High School in Texas, U.S., for her comment on Business, the Brain and Brand Loyalty
Strongest Expression of a Contrary Opinion: Joshua G. from the Bronx High School of Science in New York, U.S., for his comment on How Will AI and Hybrid Work Change Your Job?
Cutest Comment Moment: Alexander F. from Ross School in New York, U.S., for his comment on Lessons from Shake Shack Founder Danny Meyer, with a Side of Fries: "Almost nothing made my younger self as excited as a hotdog the size of my torso."
That's a wrap on the winners of Round 1! Don't forget to submit your Round 2 "Personal Connection" comments by 11:59 p.m. on July 5, 2023. You can always visit our Global Youth Comment and Win page for details.
We hope you enjoy reading and commenting, both for the sake of learning, as well as potentially winning. We'll leave you with a thought from Andrew Z. of the Lawrenceville School in New Jersey, U.S., who commented this round on Professional Athlete Stephanie McCaffrey Pursues Business in Her Life After Soccer: "Validation does not derive from social media or external factors, but rather your identity and your ambitions."
See you in the comments!