3 Things You Can Do with an Economics Degree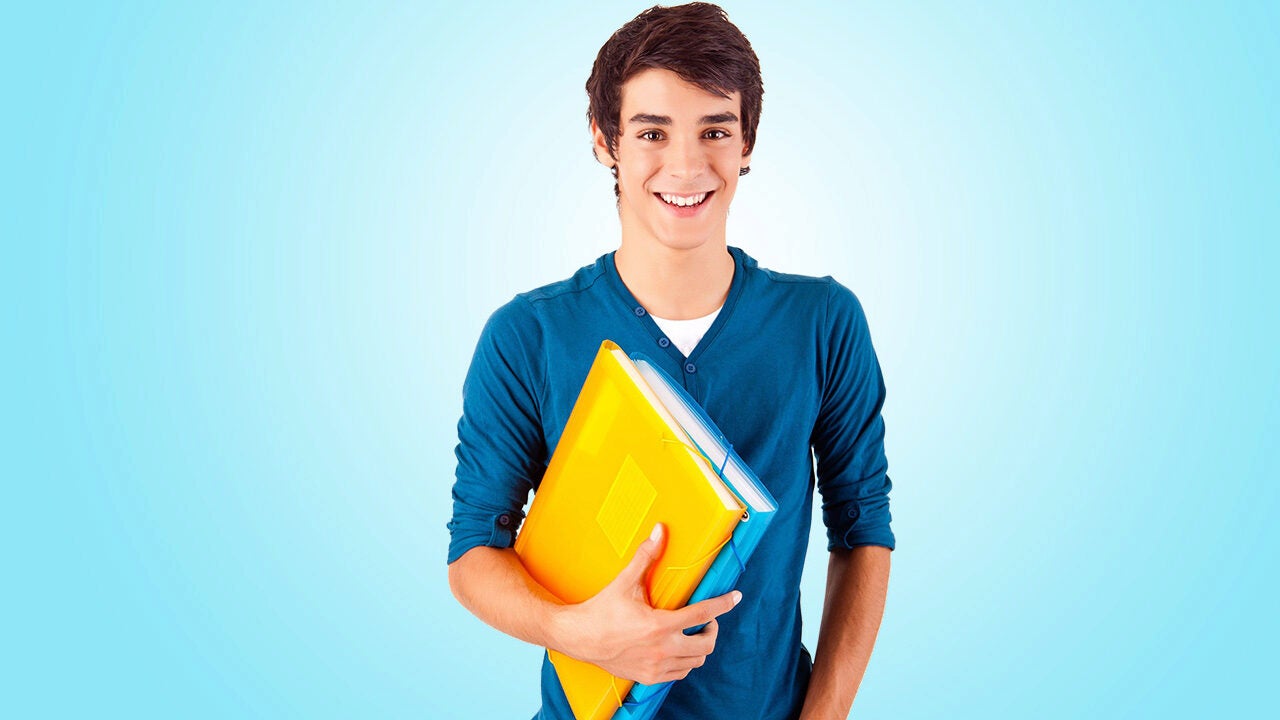 U.S. President Ronald Reagan, who held that office from 1981-1989, famously joked that if a Trivial Pursuit game were designed by economists, it would have 100 questions and 3,000 answers. It was a sharp jab at the profession, which he knew a little something about. In 1932, Reagan earned a bachelor's degree in economics from Eureka College in Illinois and put that degree to use decades later in the White House, initiating a conservative set of policies known as Reaganomics that is still studied today.
It turns out there are lots of things you can do with an economics degree, including becoming president. But if you don't have eyes on the Oval Office, a bachelor's, master's or doctorate degree in economics opens the door to careers in other areas of government, business, law, medicine, international relations, nonprofits and academia.
It's also a lucrative career path. The median annual salary for economists is $104,340, according to the U.S. Bureau of Labor Statistics, which defines an economist as someone who studies the production and distribution of resources, goods and services by collecting and analyzing data, researching trends and evaluating economic issues.
During a November 2017 interview at New York University's Stern School of Business, Janet Yellen, then outgoing chairwoman of the U.S. Federal Reserve, explained that she decided to be an economist while an undergraduate student at Brown University. "I always liked math, but then I discovered economics," she said. "It's a field that does use rigorous analytical techniques, empirical methods and modeling that requires math. What I loved about economics is that it is also a field that has an impact on and is concerned with social welfare and economic well-being. So, it was a combo of being about people and their lives…and it used math and reasoning."
Sure, you have to take a lot of math in college, but it's worth it when you go looking for your first job. "The economics major has a strength in finding work: everyone knows that you have to be smart to be an economics major. (If you're an econ major, you know this isn't true. But don't tell anyone, because most of the world finds economics mysterious and figures that we are really smart. It's a useful myth.)," economist Bill Conerly wrote in Forbes.
Ann Wang is a rising sophomore at Wharton who is majoring in economics. She hopes to land a job that puts her "at the intersection of business, technology and creativity" when she graduates in 2022. Wang says that her course of study is giving her a broader perspective on all those related disciplines. "I believe pursuing an economics degree has allowed me to consider the world from various points of view and see the bigger picture. For instance, not only am I able to understand a competitive market or decisions that a firm makes based on economic theory, but I am also able to better understand how these factors affect my behavior as a consumer," she says.
Below is a glimpse at a few jobs for economics majors who want to do something other than just be economists. For more career ideas and resources, visit the Wharton School or the American Economic Association.
Data Scientist
This field is growing in popularity so fast that it has earned the top spot on Glassdoor's Best Jobs in America list for the past four years. The arrival of big data has created a need for people who know how to make sense of it. Data scientists collect, organize and analyze all that information, then translate it to others so it can be used to make sound business and policy decisions. The average salary is $117,000 a year, and the field is forecast to grow by 28% in the next few years.
"Data scientists need to be curious and result-oriented, with exceptional industry-specific knowledge and communication skills that allow them to explain highly technical results to their non-technical counterparts," according to the University of California, Berkeley. Wharton marketing professor Peter Fader, an expert in data analysis, adds, "Too many people, because of the misnomer of data science, think that if I can just crunch those numbers, sort them and manage them, great things will happen. The big payoff in data management is in the extracting beyond the data – the forecasting and the analytics. It's more than just data-management skills; it's the analytical skills to frame up the right questions." In addition to economics, Fader suggests that aspiring data scientists tackle probability and statistics.
"Students are sometimes surprised when we start the semester discussing how economies worked before money lending became widespread and before countries had central banks." — Krista Schwarz
Professor
After getting some real-world experience, academia is an option for economists who are drawn to both research and teaching. Krista Schwarz is a Wharton assistant finance professor whose research focuses on empirical asset pricing. That means she works with actual market data to better understand the information contained in stock and bond prices. "These are concepts that you learn about in economics classes, and as a professor, I enjoy having the opportunity to relate them to the way the market functions in the real world," she says.
Schwarz notes how the Great Recession prompted an overhaul of federal regulations that profoundly affected the banking sector. She modified her class instruction to reflect those historic changes so her students would have a deeper understanding of the worst financial crisis of their generation.
"Historical reference is key in order to put today's market conventions into context," Schwarz says. "Students are sometimes surprised when we start the semester discussing how economies worked before money lending became widespread and before countries had central banks to coordinate their systems. I think it's critical to understand where we came from in order to appreciate where we are today. My aim is to get students excited about something that they might not have previously thought they could or would find interesting."
Central Banker
Before Schwarz was a professor, she worked on the trading desk at the Federal Reserve Bank of New York, which is no ordinary bank. As Schwarz puts it, the Federal Reserve is the "bank of banks" for the United States, setting monetary policy in the form of interest rates. To do this, the institution maintains a massive portfolio of securities that needs to be managed.
Schwarz first worked on the foreign segment of the portfolio, then later on the domestic side. It was dynamic work with new challenges that required constant collaboration with others. On the foreign side, Schwarz participated in occasional currency interventions, coordinated with several other central banks, aimed at affecting the value of the dollar against other currencies, particularly in times of extraordinary market stress such as the Sept. 11 terrorist attacks in the U.S. On the domestic side, she conducted daily fund auctions to banks that had submitted the rates they were willing to pay to borrow money. The goal was to keep the interest rates at which banks borrowed money from one another stable, by allowing banks to borrow just enough money from the Federal Reserve to satisfy their operational needs each day.
For central bankers, understanding the markets and what moves them is an important part of the job. Schwarz and her colleagues held daily conference calls with policymakers in Washington, D.C., to share information.
"Markets are constantly innovating, and so there was always something new to figure out," she says. "Explaining what drove movements in the prices of stocks, bonds, repo [repurchase agreements], currencies and other markets was ultimately what motivated me to make asset pricing research my full-time job."
Related Links
Conversation Starters
Are you interested in studying economics? What career do you plan to pursue?
Why is data analytics a top field for someone studying economics?
What is monetary policy and how does it impact our lives? Check out the Related KWHS Stories tab for help.