The Power of Technology Lifts Sales for Mumbai's Book Vendors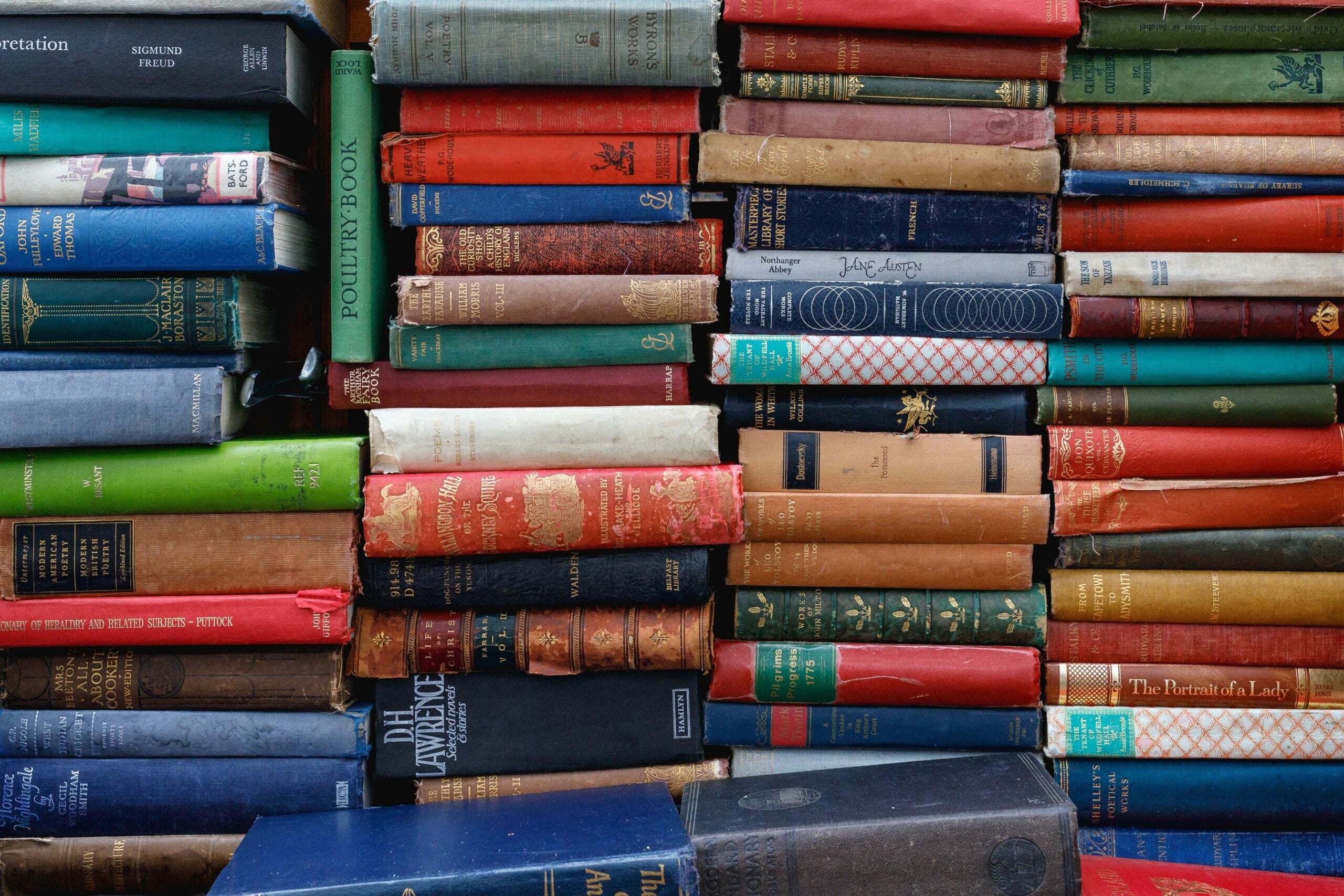 On this episode of Future of the Business World, we travel to India to learn about a student startup that problem-solved during the challenges of the pandemic to help street book vendors survive. Founder Kush Malpani, a high school senior in Mumbai, first spoke of his business during the 2022 Global Youth Comment & Win contest. Here, we discover all the details of how his passion for books and economics merged to motivate him to make a difference in the world and the lives of small business owners.
Be sure to click on the arrow above to listen to this month's podcast!
Wharton Global Youth Program: Welcome to Future of the Business World! I'm Diana Drake with the Wharton Global Youth Program at the Wharton School, University of Pennsylvania.
Each month on Future of the Business World we meet enterprising young
entrepreneurs from around the world and discuss their innovative ideas and their inspirations. And we learn a lot about business and finance along the way.
Today we're traveling to Mumbai, India, to talk with Kush Malpani, a high school senior at the Cathedral and John Connon School. Kush has been working on a fascinating social enterprise that began with I think something many of us can relate to…his love of books.
Kush, welcome to Future of the Business World!
So, while it was scary and unpredictable, the Pandemic was also a time of great innovation for many high school students, who suddenly found themselves with few after-school activities and more time to explore other interests. We've been benefiting from that explosion of creative energy on Future of the Business World as we learn about emerging new businesses and nonprofits.
In December 2020, you launched the Roadside Bookstore in Mumbai, helping street vendors sell their books online throughout India. First, set the scene for us. Paint a picture of India's street vendors, as well as how they were impacted during the pandemic?
Kush Malpani: India is an extremely active and bustling country throughout all cities and street food and street vendors are really popular throughout the country. Especially roadside book vendors are a staple for book lovers in this country ever since independence 75 years ago [British rule in India ended in 1947]. These street vendors have sold books, supplied books to numerous book lovers across India at the most affordable prices, more affordable than any major companies or chains or major bookstores. And that's why book lovers all over India love them.
And to give you a more unique insight into how they work. My school is in the area of Fort, Mumbai, which is a really iconic area in Mumbai. And right outside my school, there is an entire lane of around 10 to twelve such roadside work vendors who operate there every single day of the week. They operate almost 13 hours a day throughout all the seven days of the week. And the business model is really interesting to get to know. The way they work is they do not use technology at all. Their entire inventory, the thousands of books that they have, they know the entire list by heart. And any time any buyer wants to go up to them, ask them for any book they want, literally any book in the world. And if they have that book, they'll know it in that specific moment. Within the next 10 seconds, they can tell you whether they have that book or not, and immediately go to the specific place where they have that book and give that to you. So that really tells you how much they value their business, how much they value what they contribute to society, and how important they really are.
I, for one, have been buying from a couple of vendors right from the age of five. And these vendors are actually generational vendors. So, their great grandfathers, their grandfathers, and their fathers also sold books in the exact same spot for the past 100 years. As you can see, it's a lot of heritage, and they are a really iconic part of it, of Mumbai and of India.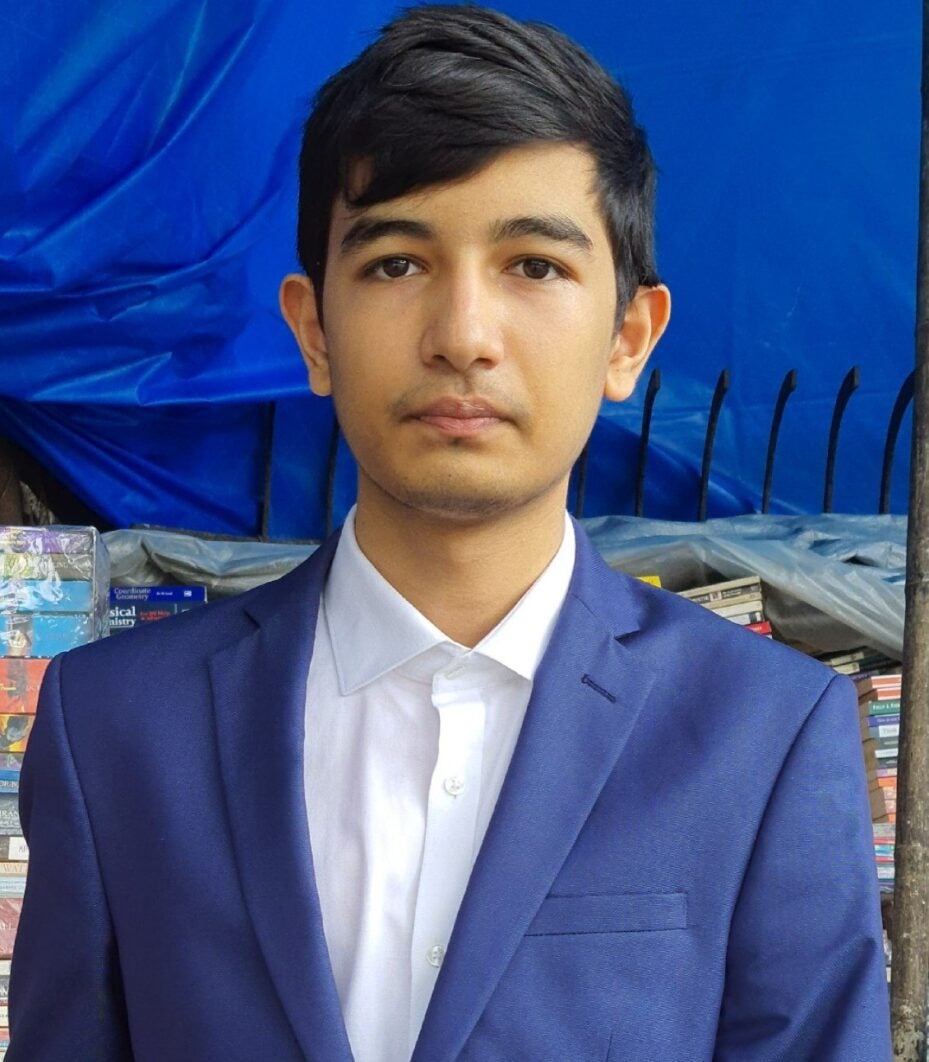 Wharton Global Youth: Now let's think about the pandemic for a minute. The roads were empty, the streets were empty. A lot of people had to quarantine. And suddenly this traffic that would be normally cruising by and perusing the books, including the foreigners, was no longer there for them. So how did the pandemic impact them?
Kush: It was sort of the elephant in the room. It wasn't exactly the pandemic itself that almost crushed their business. It was the build-up in the previous years as well. For the past five to six years, technology has been upscaling rapidly. And we've seen ecommerce platforms like Flipkart, Amazon, which are major platforms in India, they sell their books online at much more affordable rates, since they sell it at wholesale prices. So that's why these vendors were struggling specifically, because book lovers now did not want to step out of their homes, go to the vendor, and buy the book. Instead, they could just get delivered at their home at their convenience. So that was really hurting their business.
And then in March 2020, the COVID-19 pandemic struck. So that was sort of almost the killer blow for these vendors, because as soon as the pandemic struck, as soon as the cases started to increase, the government instituted a lockdown throughout India. And that's why no one was able to step out. No one except essential workers was allowed to step out of their homes to do any task except essential services or buy essential goods. And books did not classify as essential goods. These vendors had to completely shut shop. They did not have any stores as such. Rather, they were just on the footpaths, on the roadside and selling their books in the allocated space that they have. And since the lockdown was announced, these vendors had to shut shop, shop and return to their villages as well.
Books were definitely one of the things that probably kept me sane throughout the Pandemic, since we had so much free time as high school sophomores, there was almost nothing, such nothing intellectually stimulating to do at home rather than read books. So those became sort of my staple every single day, even during holidays and vacation time. They were really integral to me to read every single day, since they helped me so much. And then finally, in December 2020, the same vendors who I had been buying books from since around ten to twelve years, these vendors were struggling so much. And I couldn't bear to see that happen.
Wharton Global Youth: I'd love to hear about how your passion for books and your passion for business really merged. In December 2020, you launched the Roadside Bookstore in Mumbai, and I'd really like to hear more about it. Can you tell us how it operates?
Kush: The way the Roadside Bookstore operates is basically that we tie up with numerous such roadside book vendors who sell on the footpaths in Mumbai, and we also tie up with small businesses that sell books throughout Mumbai. So it could be even the smallest shop. It could be a seller who has only 100 books. It could be a seller who has 10,000 books, 1 lakh books (100,000). But as long as they are a small business, as long as they operate on the roadside, on the footpaths, we definitely do collaborate with them and get their books sold throughout India.
So, for this specific purpose, I established an online platform, which works much like an ecommerce platform, except that the books listed on this platform are only from roadside book vendors who were the main people who wanted to help. The model it works on is drop shipping. So the way drop shipping works is that it's a really unique model that we have sort of pioneered in India, as well. There is no need for any warehousing, no inventoring, no such advanced buying of books. I assured these vendors that each month we would get a specific number of books sold. And because of that, they also supplied those books to me at wholesale prices, so I didn't have to pay extremely high prices to list these books and sell them to customers. At the same time these vendors could also sell a lot of their books in a staggered manner. On the website, a customer can go and place an order and in turn, a request is directly sent to the vendor to provide the specific book. And a shipping order is automatically booked. At the same time, the shipping provider will reach the vendors location and will get the book, and it will be directly delivered to the customer. So in that sense, there is no middle man as such, which eliminates the need for another person to gain profits and also helps the book lovers get the books at really affordable prices. And a key selling point that we have is that these books are sold at almost 60% to 70% discount from their maximum retail price. So, in comparison to Amazon or the major bookstores in India, which sell books at almost the maximum retail price, we sell these books at around 60% to 70% of the retail price. Because these vendors buy them wholesale, and a lot of times these books can also be secondhand, but are in almost new condition. So at the same time, alongside selling these books throughout India, we're also being a bit more sustainable by reusing these books and novels and selling them to many customers.
"I think the informal economy is really important, really integral to the survival of every single nation's economy in the world, especially for India."
Wharton Global Youth: I want to make sure I understand exactly how this works. I am a customer of the Roadside Bookstore, and I'm going to go to your online platform, and I have a particular book in mind. So I ask you for that book. I put in my request online and then tell me exactly how I get connected with a specific vendor?
Kush: If you have a specific book request, you can search whether that's already in our database. If it's already in our database, then you can directly add to cart and place an order. You can pay with any payment mode you want, and in turn, the order will be sent to the vendor, who will then package it, and he will give it to a shipping provider and you receive the book. Now, in case that book is not in our database, it's not listed on the website, then there is a section of our website where you can put a book request in, and in turn, we will get back to you within two to three business days. The way this works is that we don't directly connect you to the vendor, because the vendor only connects with us. If we had each customer connected to the vendor, then eventually it becomes a very tiresome process for the vendor as well, because they can't be responding to all the customers queries. So these are all routed through us. As soon as the customer places a book request on the website, we immediately send a broadcast to all our partner vendors as to whether they have this book or not. And in turn, they can send us back their prices for the specific book. And then eventually we get back to the customer by email as to what the prices are, what the condition of the books are. And at numerous times when we have a book request, we can also send pictures of the book to the customer, so the customer can know exactly what they're getting. That's exactly how it works.
Wharton Global Youth: Can you share with me a story of a specific vendor that you've worked with to help illustrate how it's changed his or her life?
Kush: Everyone knows that the first order, the first vendor, the first partnership is always the most special one. And for me, too, I think that was the most special one. In December 2020 was when I started ideating this. And by the time we reached February, I had developed the platform. Now we had to contact vendors, had to develop partnerships. And this one vendor, who was the first vendor that I started buying books from, from the age of six or seven, his name is Rajendar. He sits right outside my school in Fort, Mumbai. So I've obviously come across him numerous times. And the thing is that he was sitting all alone on his little stool that he has next to the thousands of books that he has, and he's sitting all alone in the sun. There were no customers around him. He was just sitting alone. There were a lot of other vendors also sitting at their various stalls. And that really struck me. At the same time, there were a lot of these books about economics, about fiction, about action thrillers, crime thrillers. They were just lying there unused. Readers couldn't come and buy them because of the Covid-19 pandemic. And that really struck me.
I first collaborated with Rajendar, and since he already knew me on a personal level, it was easier to convince him to collaborate with us. And eventually what I did is, since they didn't have any digital lists, I took pictures of almost each and every book that we had to list on the website. And I manually put them into our platform and posted them on the website. We actually promised Rajendar specifically, since he was our first vendor, we promised that we would double his sales within a month, from 50 books a month to roughly 100 books a month, which was what he was doing during the Covid-19 pandemic. And in fact, working on it so much, we managed to double it within just two weeks. We sold 100 books within two weeks. And then within that month, we sold around 200 books. So, as you can see from the numbers, they don't give it a lot of justice, but his life has completely changed in that specific moment. That doubling his revenue in just a month didn't just mean that his livelihood was restored, it meant that even the future, even if another such calamity is to happen, there's always a backup that he has. Even if the Covid-19 pandemic gets over after that, he can still continue to sell his books online and have that revenue stream. He would never have to strive to make ends meet for his family as well. For this vendor specifically, we managed to double the sales within two weeks. And eventually we have grown to around 12 vendors from various parts of Mumbai who we have collaborated with. And we're also looking into expanding into different cities across India to set up our bases. While we already sell books across India, we also want to look at setting up bases in different cities. Rajendar was definitely the most memorable one.
Wharton Global Youth: This summer in the Global Youth Comment and Win contest, I heard from you, I saw your comment in there and you wrote: "Reaching 40 countries and over 50,000 people, I've realized the indisputable and ever-growing power of technology." These numbers seem really impressive. What does the growth of Roadside Bookstore look like? I know you just mentioned the number of vendors that you've partnered with and that you hope to expand even into other cities. Can you talk about the data a little bit? Let's drill into the data.
Kush: Over the last one and a half years, when we started retailing books in March 2020, we had partnered with one vendor initially. From that, over the next six months, we grew to around seven vendors. And finally in 2022 as well, we partnered with five more. So in total we have 12 vendors. And recently we've partnered with one of India's largest book distributors, who is based in Mumbai, and we've also sourced a lot of books from them. In terms of MRP [maximum retail price] sales, we've reached around 2,50,000 INR in MRP sales over the last two years, which would translate into roughly $3,000. U.S. dollars. And although that might not seem like a huge amount, at the same time, in India the prices of books are comparatively lower. So, for example, if a book in the U.S. retailing for, say, $5 at the same time in India retails for around $1.50 or $2. So they're cheaper here for around INR 150 or 200, which is roughly $2, you can get some of the best books that are available here. So that's the numbers part of it. And to give you an insight into our reach so, as I said, we reached 55,000 people over the past two years. And recently we've also had an influx of new customers since we've been pursuing marketing strategies like using WhatsApp or Instagram or Facebook, and we've had almost 7,000 new visitors to our website each month.
A unique method that we found growing over the last few years is something that people might find unconventional, but it was WhatsApp Forwards. In India, WhatsApp Forwards are a staple of life, I would say. Right from good morning messages every single morning to any funny jokes that people share, WhatsApp Forwards in India are forwarded hundreds, thousands of times throughout various groups across the country. And here we saw an opportunity to use these same WhatsApp Forwards to market our startup. And that's why I sent this message about the startup to all the friend groups that I had, all the building chat groups, all sort of the entire network that I had. And I made my friends also send them to various people. And from that we got a lot of revenue because a lot of customers, a lot of people, a lot of book lovers were really interested in the startup that allowed them the opportunity to help these vendors, help these vendors survive while also getting books at a really affordable price. So that's how we've grown over the last two years.
Wharton Global Youth: Back to the Global Youth Comment and Win contest for a minute. You also wrote this summer: I believe that the most important thing this pandemic has taught us is that technology is a great tool to achieve equity. Tell me more about that.
Kush: I personally believe, and I've had numerous experiences that led me to believe that technology is the single most important tool and most powerful tool that we can use to achieve equality and equity. Another example that I would have was specifically about my grandfather. The thing is that my grandfather, he is 70 years old now and he is a veteran of the clothing industry in India. And the thing is that he also has a consulting firm that he does by himself, as well. And this consulting firm was based entirely on physical deals, on handshake deals, on meetings with other clients across India. And he used to meet these clients in person to decide on any deals or consult on any matters. And the thing is, with the Covid pandemic, that specific job that he had was completely shut off because given that he was 70 years old now, he couldn't take that risk of contracting Covid. At the same time, the clients were also not ready to meet in person.
I realized that for a person who is 70 years old who does not know technology that well, who's just sitting at home, who doesn't want to retire, but as such, he cannot work because the only form of work that he knows is physical work, is going and meeting people physically, signing handshake deals. I realized that without technology a lot of people cannot use their potential to the fullest. And I can clearly see that with my grandfather as well. I set up a platform for my dada as well, for my granddad, that's what we call him in the Hindi. And I set up his platform, I designed a logo, I designed on entire website for him, for him to contact these various clients across India, further his reach for his consulting firm as well, and get more clients, sign more deals online, instead of doing that same thing in person. Irrespective of how old you are, how young you are, or how many resources you have or you don't have. If someone has technology and knows how to use it, they can achieve equity with a lot of other people in society.
Wharton Global Youth: I know you also have a passion for economics. What have you learned about what we might call the informal economy and how it contributes to society? What would you like people to know about this business sector, about the vendors?
Kush: I think the informal economy is really important, really integral to the survival of every single nation's economy in the world, especially for India. I actually have some facts and figures. Around 90% of the labor force in India, which works in households, which works odd jobs like sweeping or cooking or babysitting, these are all part of the informal labor sector. So they are not formally registered. But 90% of the labor force of the workforce is part of the informal labor sector. And I think a lot of times we don't recognize the important work that they do. Because even though there might be businesspeople, there might be politicians, diplomats who are engineering deals at the top, we don't realize that these people who work in the informal sector, who work in the informal economy, they are the wheels of the economy. They are at the grassroots level. They are keeping the economy firm. They're keeping it really strong, so that the people at the top can actually help it grow more.
I think it's really important to recognize their efforts and for everyone to understand that without having these vendors, a lot of young minds throughout Mumbai — I can speak for myself, of course, my mind — is that I wouldn't have grown as much as I did without reading those books that they've provided. And it's not just them selling the books to me. It's not about money for them. It's also about seeing the joy on a child's face for them. Because numerous times, if I don't know which book to choose, they themselves have their opinions. Because while they're sitting at their store, having nothing to do except talk to customers, they read their books themselves. In this manner, they've been educated as well, on English, on all of the vocabulary that I have learned in school, they've self-taught that vocabulary to themselves by reading these books. I think it's really important to recognize their efforts and for everyone to realize and acknowledge that these people are the ones who are keeping the economy going and we're keeping their daily livelihoods going to help them grow.
Wharton Global Youth: Kush, you are very business oriented. You have a lot of data, you have a lot of perspective as somebody who's interested in economics. And you've also talked a lot about change. You talked a lot about change throughout the pandemic. I want to know how this experience has changed you?
Kush: I wouldn't know where to begin because it's been such a journey over the last two years, this December. But I think if there was one thing I would say that I myself have noticed changed in me over the last two years — a lot of times you don't notice the change in ourselves because it happens naturally over such period of time — but I think I have noticed this change because it's been so big, so relevant, is that I have learned how to create connections, generate conviction in the people I talk to. Because this story about the Roadside Bookstore is not just about helping these vendors or helping numerous bookstores across India. It's about creating connections. It's about developing partnerships with these vendors, about making personal relationships with them so that they can trust us in a business relationship and then gradually help them survive throughout the pandemic. So creating connections is really important to me. And this Roadside Bookstore is not just the business partnerships that I've developed through this. And I've not just learned how to develop business partnerships, I've also learned how to develop my personal relationships. So whether it be my friends, my family, or anyone else, I know, my personal relationships have become a lot better since I start the Roadside Bookstore, because developing these relationships has really taught me how to approach any problem that I have within the relationship or within life. And other than creating connections, I think learning the art of negotiation, that was really important. And that was something the Roadside Bookstore taught me.
Wharton Global Youth: One question I like to ask all our guests on Future of the Business World is if you could change one thing in the world, what would it be in the world?
Kush: I'm not sure about the world, but I think especially for India, I would change the education system. Currently the education system that we have is based on rote learning, on how well we can memorize specific topics, but not as such, on the logic behind it, the reasoning behind it, the joy behind learning these specific topics. So, I think I would totally have to change that.
Wharton Global Youth: Let's wrap up with our lightning round. Please answer these questions as quickly as you can.
What was your favorite book to buy from a street vendor?
Kush: It would be Think Like a Monk by Jay Shetty.
Wharton Global Youth: What is the next thing you're excited to learn that you don't understand?
Kush: I think it would be philosophy. I would really love to study philosophy at an undergraduate level because that's something I have been deeply interested in alongside economics.
Wharton Global Youth: We've taped 25 episodes of our Future of the Business World podcast. What was your favorite episode?
Kush: I think the one about helping migrant workers was definitely my favorite episode, because that's something I also connected to on a personal level. For example, my helpers in my family, the ones who help with cooking, cleaning, with sweeping everything, they were also migrant workers. And during the pandemic, we couldn't call them because of the risk of contracting Covid. And that's why they also had to return to their villages. And that led me to dive deeper into their situation, what's being done to help them. And that resulted in me writing a research paper, an economic policy research paper on how these migrant workers are doing and what the government is doing to help them during the pandemic. So I really connected with that on a personal level. I think the way that speaker on the podcast was trying to help the migrant workers in Singapore was really interesting to me, and I think something like that would definitely be feasible in India, as well. I loved that podcast.
Wharton Global Youth: Something about you, Kush, that would surprise us?
Kush: I think something that would surprise you is probably that I am a huge car enthusiast. While I am a business and economic enthusiast, a quick fun fact about me is that I can name almost every car model on Indian roads.
Wharton Global Youth: You're starting a business-themed talk show. Who is your first guest?
Kush: I think my first guest would probably be Gautam Adani, who is a really influential businessman in India. He recently also became, I think, the second richest person in the world. But that's not what I'm interested in. I'm more interested in how he grew his businesses from a really small setup that his family had in the 1990s to where they reached right now. I think I'm totally interested in that, and particularly because the businesses that he has are revolved all around sustainability and solar energy, which is something that I am a huge fan of. So I would definitely love to have him.
Wharton Global Youth: Kush, it has been a pleasure speaking with you today. Thank you for joining us on Future of the Business World!
Conversation Starters
Who is Kush Malpani and why did he start the Roadside Bookstore?
Book vendors in India are part of what we call the informal economy. Why does Kush believe this sector is so important to business?
What are some innovative strategies that helped to advance the mission of the Roadside Bookstore?
Have you ever bought books from a street vendor? Tell us your story in the comment section of this article. How do you relate to Kush Malpani's experiences?