Future of the Business World: A Virtual Reality for Nervous New Drivers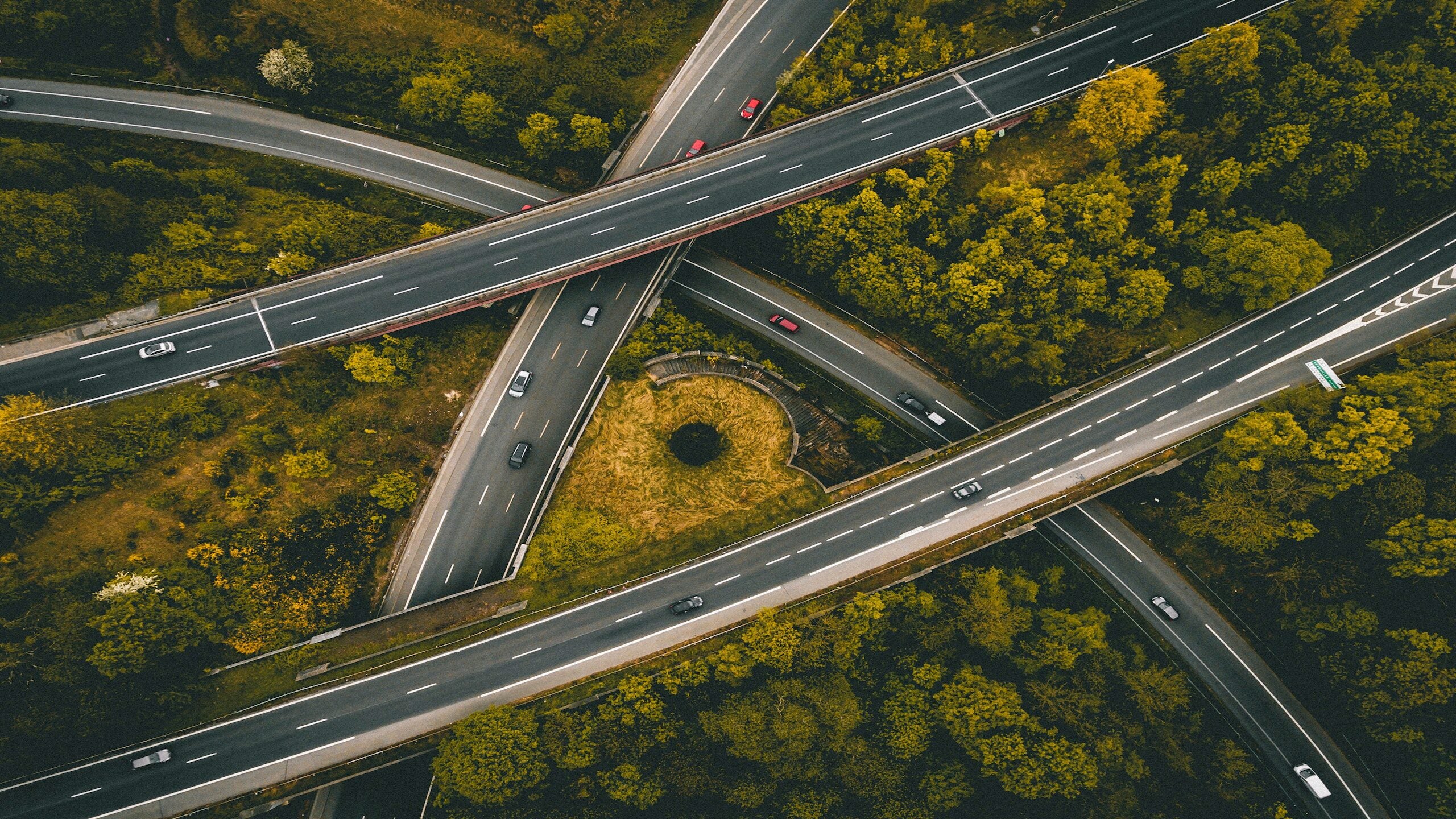 Any road warrior will tell you — it's a jungle out there! The congested highways of our lives make it all the more critical to feel confident when you get behind the wheel and head toward the traffic. While many 16-year-olds are excited by the prospect of driving and the freedom it affords, getting your driver's permit and license can also be daunting — for both teens and parents. Such was Sara Beniwal's reality when her 16th birthday came around in January 2020. She and a group of entrepreneurially minded friends soon bonded over their driver's license angst and turned to innovation, building VirtuRoad, a virtual reality driving simulator designed for nervous new drivers to practice driving in real-life scenarios.
The Wharton Global Youth Program recently caught up with Sara, a high school senior in California who also studied in our online Business Leadership Academy this summer, to talk about her VirtuRoad business journey. Click on the arrow at the top of this transcript to listen to the podcast.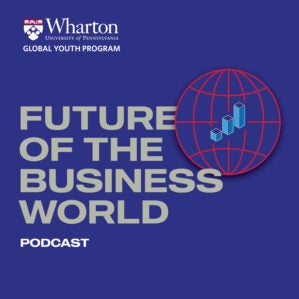 Wharton Global Youth Program: Hello and welcome to Future of the Business World! I'm Diana Drake, managing editor of the Wharton Global Youth Program at the Wharton School, University of Pennsylvania. Each month we interview teen entrepreneurs from around the world, with stories of their challenges, successes and unexpected detours. Together, we explore the innovation process and learn what it means to embrace the entrepreneurial spirit…all before the age of 20.
Today's guest is here to talk about something totally relatable – being a new driver.
Back in January 2020 — which for many of us feels like a lifetime ago — Sara Beniwal was freaking out. She had just turned 16 and didn't yet have her driver's license even though she was eligible. Around the same time, she joined an entrepreneurship program and met up with a group of other teens who bonded over their struggles with learning how to drive and getting their licenses. Maybe they could somehow use innovation to address this new-driver anxiety?
They pooled their collective entrepreneurial energy and came up with VirtuRoad, a VR driving simulator designed for nervous new drivers to practice driving in real-life scenarios.
Sara, it's great to speak with you. Welcome to Future of the Business World!
Sara: Thank you. I'm so happy to be here.
Wharton Global Youth: Take me back to January 2020. Why were you panicking over not having your license? What were you feeling that you think other drivers-in-training also feel?
Sara: As you mentioned, my 16th birthday was in January of last year. It's common for teens to get their license when they turn 16 so they can drive to school or places they want to go freely. I was really behind and I only had my permit. Both me and my parents were really afraid of me holding the steering wheel. Anytime we would practice it would end up with me nearly hitting the trash cans or using the right indicator to turn left. So, I felt like driving, which is a really common practice, would be something I could never do well. To answer your second question, I feel a lot of drivers-in-training feel this immense sense of responsibility when they sit in the driver's seat. They know that they're in real life and if anything goes wrong they will face real consequences that could be fatal. Knowing that you're responsible for the lives of others could be really daunting for new drivers.
Wharton Global Youth: Once you hooked up with your team of entrepreneurs, you did some market research. What did you learn?
Sara: Market research taught me a lot about how to determine key customers. We did our research through two mediums: the first one was through looking at existing data and research about new drivers. We found some shocking numbers about new drivers. According to some research we discovered, 40% of teenagers are scared to drive, 25% of young adults are also scared to drive and 58% of parents are scared of their teen driving. That really gave us a lot of context about how teen drivers and their parents are stressed out about this process.
The second way we learned about our market was through customer validation. We reached out to community members for their opinions about our product and its need and we interviewed over 80 people to determine that VirtuRoad had potential to help new drivers and their parents.
Wharton Global Youth: I'd be remiss to not ask you about the team of students you met in your entrepreneurship course. Who is on your team?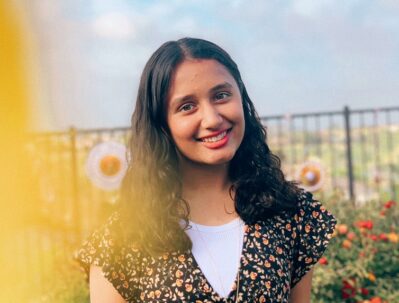 Sara: We're a team of four members right now and we're all female entrepreneurs. It's exciting to work together since we're around the same age and we all connect to our product really well.
Wharton Global Youth: Describe VirtuRoad. What is this technology all about? Take us through a simulated VirtuRoad experience. Is it like a video game?
Sara: VirtuRoad is a VR driving simulator designed for nervous new drivers to practice driving in real-life scenarios, while in the comfort of their own home without any risks. We have a real-world terrain, driving scenarios and a testing portion for the user to learn effectively without any extra equipment. We chose to leverage virtual reality (VR) because it offers a 3D realistic experience that is essential for our product to help people learn how to drive. VR allows us to bring the experience of sitting in a real car right to your home. VirtuRoad has two apps: a mobile app and a VR app. The mobile app tracks account information such as how you're doing in the simulations, and there's also a testing portion where you can answer questions from our driver's handbook. Our product also provides all the equipment needed to use the simulator. The user puts on the headset and can then use a VR app to enter either free drive, which is where there are simulated roads you can practice on, or driving scenarios where you can practice skills such as four-way stops or parallel parking with voice instruction. We've created these scenarios so the driver can receive feedback on how they performed a specific skill.
Wharton Global Youth: Why virtual reality? Is this a particular area of interest for you? Had you studied it before?
Sara: Virtual reality was really important to us because you want to see what's happening to your right in the right-hand mirror, you want to look what's happening behind you in the back mirror. Just sitting there and looking at a screen wasn't effective enough to get this realistic experience that you would need to get actual, effective driving skills from this product. We figured why not leverage this technology, which has really been developing a lot over the past few years, and see where we can go with it and try to develop a realistic terrain so that when you're learning how to drive, you don't feel like you're not on the road. You are basically on the road, but in a safer location.
Wharton Global Youth: When did you launch the apps and how many users do you have? Tell us about the community you've built around VirtuRoad?
Sara: We've finished our mobile app at the beginning of the year, but the mobile app is only one part of our entire product, so we haven't released it to the public. Right now, it's just my team and I working with developers to do quality-assurance testing. In the future, we do hope to reach out to our supporters. A lot of people have been promoting our product along the way through social media and we've also been using YouTube to reach out to people. We've been focused on getting customers who would be interested in our product, but we haven't really been able to let any of our customers test out VirtuRoad.
"We've been told by investors that we had a good idea, but they didn't feel comfortable funding a startup raised by teens…If I wanted to be respected as an entrepreneur, I had to step up and show that I was serious about what I was doing."— Sara Beniwal, Co-founder, VirtuRoad
Wharton Global Youth: How do you make sure you're creating features that appeal to the end user?
Sara: Appeal to the end user is definitely something we talked a lot about. One way that we did that was through storyboarding. We were able to figure out how to create a product that would have a better UI (user interface) by reaching out to a couple of our friends to test out our product and tell us what they thought of it. For the most part, it's been consulting with developers who have had experience in the past. As high schoolers, there's only so much we can do about user experience. We've definitely considered the simplicity of our app and how easy it would be for our users to use it.
Wharton Global Youth: I was excited to speak to you today about virtual reality, and also another topic. I hear often that one of the biggest challenges of teen entrepreneurship is people not taking you seriously. Has that also been a challenge for you?
Sara: There have definitely been a lot of times when my age would stop me from being taken seriously. We've been told by investors that we had a good idea, but they didn't feel comfortable funding a startup raised by teens. These words helped me to become stronger in real life. If I wanted to be respected as an entrepreneur, I had to step up and show that I was serious about what I was doing. And so, there were competitions where I would make the judges completely unaware that I was under 18. I would quickly spit out details about gross margins or five-year projections or our driving school partnership model. This constant situation of being underestimated has really helped me grow stronger, not only as an entrepreneur but as a person. If you know what you're doing and you know it well, no one can take that away from you.
Wharton Global Youth: Driving school partnership model? What is that?
Sara: Our product isn't just B-to-C or from us to a customer directly. We're considering working with driving schools because we feel driving schools will give us this opportunity to market out to people in a different way. We often emphasize the fact that VirtuRoad is not an alternative to driving schools or a driving instructor, it's really a supplement. We know you can't replace in-person driving. We do want to help alleviate some of the stress that comes with learning how to drive. So, we wanted to work with driving schools and create a revenue-share model where we would give our products to driving schools for free and in return we would give them some revenue for however many headsets they sold or rented out. That way we could really develop relationships with a big, established industry.
Wharton Global Youth: Have you had success building those partnerships?
Sara: Building partnerships with driving schools has been something we've had to struggle with. Driving schools aren't just a franchise or an industry, it's a lot of local driving schools run by a single person. We've had to do a lot of calls where we reach out to driving schools and see if they would be interested in our product. We've got a lot of positive feedback and responses from driving schools, so that's really made us excited that we have potential there. We worry how we are going to scale that because driving schools are pretty local-based. Scaling is the one thing we're concerned about, but we think that driving schools open up a lot of opportunity to market ourselves.
Wharton Global Youth: So, I hear these terms like scaling. You're throwing a lot of business terms at me. You spent some time with Wharton Global Youth this summer studying virtually in our Business Leadership Academy. Have you been able to apply anything from that experience to your VirtuRoad development?
Sara: I was super excited to be part of the Business Leadership Academy this summer, and I learned a lot about not just leadership, but teamwork, communication and a lot of essential skills that you need whenever you're working in a group. And I was able to do this with a bunch of people across the globe, which was super amazing. One thing I've been able to apply to VirtuRoad is the importance of delegation. In one of our activities at the Business Leadership Academy, we did this simulation called the Saturn Parable. Without giving anything away to someone who might do it in the future, there were so many tasks we had to do. Our group focused on delegating tasks. We would pull up a GoogleDoc and list each item and who would finish them so we would get everything done on time. That strategy helped us become one of the top teams at the end of the simulation. In VirtuRoad, I've applied this by focusing on delegation and making sure we know exactly who is doing what so we can successfully meet deadlines or competitions.
Wharton Global Youth: What ultimately do you see for this product that is still very much in development?
Sara: Once we finish VirtuRoad, our goal is to do a geographic expansion. So we start small in California and San Diego, which is where we're located, and then hopefully we want to go nationwide in a couple of years if we can. Aside from that, we don't think VirtuRoad is limited just to cars. We're venturing into considering motorcycles or other types of transportation that might require people to learn how to drive.
Wharton Global Youth: Where are you today in your own new-driver journey? Do you have a license? A car? Have you gotten rid of those jitters?
Sara: This is going to sound ironic, but I've been so busy with VirtuRoad that I still haven't gotten my license. I started driving behind the wheel finally. I think working with VirtuRoad inspired me to go in the car finally. I'm considering being one of VirtuRoad's first customers, so unfortunately, I don't have my license yet. I think that this product pushed me out of my comfort zone and I feel more comfortable sitting in a car and learning how to drive.
Wharton Global Youth: I hear about different technologies targeting teen drivers, like GPS tracking. What intel have you learned about new drivers that you think the business world should know as they innovate in this space?
Sara: I would say that new drivers are a lot more tech-savvy. They are focused on efficiency and quality of the product, which we had to incorporate a lot into our own product. Making the product just fun and exciting, something you would want to use on a daily basis, is a great way to catch their attention. I'm also speaking as someone who fits the demographic of a new driver, so if I were a new driver, I would definitely want something with these characteristics. Another thing we talked a lot about was affordability. A lot of users mentioned that they wanted an affordable product that they didn't feel would press a burden on their finances. A lot of the products on the market right now are on the pricier side. So we focused on making VirtuRoad inexpensive for the everyday driver.
Wharton Global Youth: How much does it cost?
Sara: Our product costs $150 a month. It's a subscription basis, so you don't have to buy our product directly, you can rent it out. This is actually a really good deal because our product can be used any time in the comfort of your own home. You can spend as many hours as you want in that month period to test out our product and practice how to drive from home.
Wharton Global Youth: Are you a senior in high school right now?
Sara: Yes, I am a senior in high school.
Wharton Global Youth: I feel often these entrepreneurial projects go by the wayside because you get busy with life after high school. Will that happen, do you think?
Sara: We've had this discussion quite a bit. We have come to consensus that we do want to continue developing our product in college. It may not be as fast-paced as it is now, but even now we are all busy with school and we're still able to manage working on the business and making progress. I would say we would love to continue our product. We've also considered hiring and recruiting other teen entrepreneurs who want to touch their toes in the water of entrepreneurship. We've gotten a lot of interest from [people] who want to help us out. I think that's where the future of VirtuRoad is.
Wharton Global Youth: Is technology in your future? Has this helped to inform your path forward?
Sara: I think technology is definitely in my future. I'm a very STEM-oriented person and I think we can really leverage technology in a lot of meaningful ways in the future. I think VirtuRoad is just one example of that. There are a lot of different ideas created out of new tech. I'm really interested lately in blockchain. That's definitely something I would want to consider and see if we can implement that in different industries. Blockchain isn't specifically for crypto anymore. It's also expanding to the insurance industry and voting. Blockchain is another form of technology that I would want to investigate further.
Wharton Global Youth: One question that I like to ask everyone on Future of the Business World is if you could change one thing in the world, what would it be?
Sara: I would like to change the stigma that surrounds teen entrepreneurship. When I started learning about business, I thought that I could never have a startup at this age. There are actually so many different ways to begin a company now thanks to technology. Especially during the pandemic, the fact that everyone was online helped put them on an even playing ground because a lot of work that we did was completely digital. This shows that technology is helping teens like us get more opportunities in creating our own startups. If you have a good idea, you can go out there and make it a reality regardless of your age.
Wharton Global Youth: Let's wrap up with our lightning round. Please try to answer these questions as quickly as you can.
What is a technology, other than VirtuRoad, that you just can't live without?
Sara: Definitely cars.
Wharton Global Youth: If you would win a senior superlative, what would it be?
Sara: Most likely to sleep through an earthquake. I've been told I sleep a lot.
Wharton Global Youth: What book, video or podcast are you bingeing on these days?
Sara: When I get time, I've been reading a book called Atomic Habits by James Clear. I'm hoping that I can use some habits and fix my sleeping pattern.
Wharton Global Youth: A skill you have that you feel will serve you best as a future business leader?
Sara: I think when you hear the term leader it has to be about speaking and projecting. Another important skill is just being able to listen.
Wharton Global Youth: If you could invite one business person to lunch, who would it be?
Sara: I would probably invite Facebook CTO Andrew Bosworth, because I want to discuss making a deal about oculus VR headsets for VirtuRoad.
Wharton Global Youth: Sara, thanks so much for joining us on Future of the Business World. It's been great talking to you!
Conversation Starters
What did Sara Beniwal learn through market research? Do you agree with some of the team's data about new drivers?
Would you use VirtuRoad to become more confident behind the wheel? Why or why not?
How do you think VirtuRoad might have greater success with its driving school partnership model?