9 Insights About Negative Interest Rates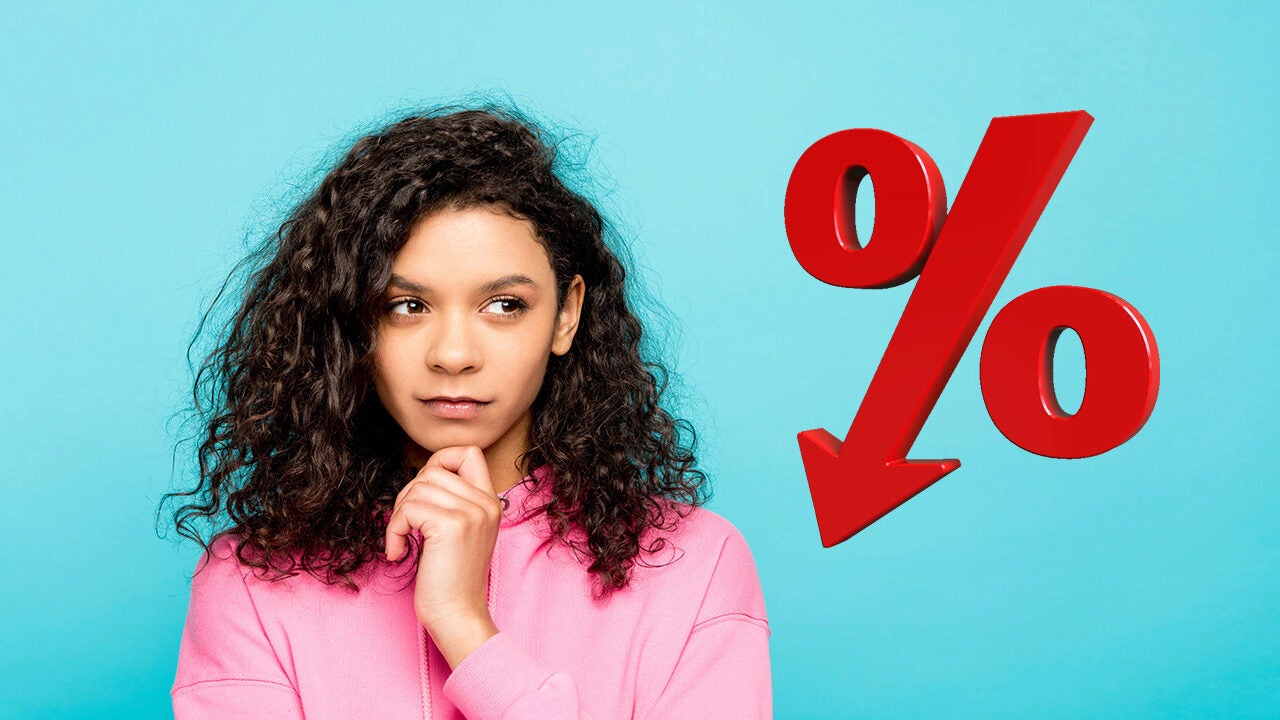 How low can interest rates go? As it turns out, below zero. This is by no means an icy proposition as that might suggest, but instead a strategy to heat up economic growth. It was a hot topic in September 2019, following comments by former Federal Reserve chairman Alan Greenspan. He suggested that negative interest rates, in play in other parts of the world, were on their way to the U.S. But not everyone is convinced that the promise of negative interest rates is a positive economic policy. For one, the current Fed chairman is dismissing the idea. Check out these negative interest rate insights:
First, a refresher. Zina Kumok, a financial blogger who has written several columns for Knowledge@Wharton High school, starts with the basics. "Interest is the cost of using someone else's money. When you borrow money, you pay interest and when you lend money, you earn interest. The interest rate is the price borrowers pay for the use of money they do not own – like that 6.8% rate I paid on my student loan. Interest can be bad if you're borrowing, and good if you're investing money. If you open a savings account at the bank — which means you are actually lending money to your bank – you earn a very low rate of interest, usually around 0.06%. So, if you put in $1,000, after a year you will only earn 60¢. Different financial products earn different rates of annual interest – some more than others, often depending on the riskiness of the investment."
Central banks like the Federal Reserve in the U.S. control monetary policy for countries and also hold cash for banks. When the U.S. Fed lowers interest rates, it is good for some and bad for others. Joanne Im, a high school student from New Jersey who was a champ on her school's economics team, explained the double-edged interest rate sword like this: "Let's say you want to start an online business and need a few computers to get it running. If you don't have enough cash to pay for the computers, you can go to the bank and ask for a loan. When interest rates are low, you can take the loan and not worry about paying a large amount of interest for that money. This seems great, until you remember that for every borrower there is a lender. Imagine that you take the earnings from your computer business and put them in the bank for your college tuition. At the same time as the bank loans out money at very low interest rates, it also pays lower interest rates on any money that is deposited. This means that the interest you earn on your computer business profit will be quite small, making it harder to save enough for the things you will later need."
So, about those negative interest rates. Simply put, this is when interest rates actually drop below zero. As mentioned above, banks typically pay out interest to people who deposit money with them, use those funds to make loans to others and to maintain their cash reserves, and collect interest on that money from borrowers. In a negative interest rate environment, you might actually have to pay the bank a fee to hold your money and a lender might pay you to take out a loan. Top level, this means that banks and other financial firms would have to pay money to keep their reserves (cash holdings) at the Federal Reserve Bank or the European Central Bank, rather than receive interest income from those deposits. This is meant to encourage banks to lend out their money, instead of store it in cash, thus stimulating the economy.
Negative interest rates are already a thing in Europe, Scandinavia and Japan, but have never been a serious possibility in the U.S. until recently. U.S. President Donald Trump is calling for them. In a recent tweet he said, "The Federal Reserve should get our interest rates down to ZERO, or less."
The U.S. interest rate is currently pretty low. On July 31, the Fed announced that the interest rate would be cut to 2.25%, the first cut since December 16, 2008. It cut interest rates by another quarter of a point on Wednesday, September 18. Following that move, Fed chairman Jerome H. Powell said that a weakening economy could require a "more extensive sequence" of rate cuts.
Why even lower? The immediate cause for the U.S. is likely trade tensions, which have touched off an investor flight to the perceived safety of U.S. government securities. That has pushed interest rates lower. And that all piles on to a longer-term drift downward for rates, led by a slowing economy.
Even though some see negative interest rates as a way to help the economy, questions remain. When rates turn negative, the end result is unclear. During a recent visit to the Knowledge@Wharton radio show on SiriusXM, Peter Conti-Brown, a Wharton legal studies and business ethics professor, said, "We simply don't know how markets in the world's largest economy would respond to this new world." Would it lead to "explosive economic growth" or "high inflation that we never expected or … something new that might just be coming our way that we didn't anticipate?"
Consumers may feel the pinch – or not. In a separate interview with KWHS, Conti-Brown added, "In other jurisdictions, the central banks have worked hard to shield consumers from negative interest rates. What it means in practice is that a high school student with a savings account would likely see no interest paid on that account, but would also likely be able to get much cheaper loans for college, starting a business, that sort of thing. It is also possible that the Fed (or another central bank) could experiment with deep negative interest rates such that consumers *did* feel that heat. In that case, those with a bank account would be charged for that service. A borrowing consumer would see even better loan rates, potentially negative rates themselves–meaning, banks would pay consumers for the privilege of lending them money." Banks will also probably charge new fees to customers as a way to make up for the hit from negative interest rates.
Wharton experts agree that the U.S. is more likely to see negative interest rates than not. And yet, Fed Chairman Powell is less bullish on the idea if the economy weakens. Following this Wednesday's Federal Open Market Committee meeting, he said, "I don't think we'd be looking at using negative rates. I just don't think those will be at the top of our list." As we often do, we turned to an economics-savvy high school student for the last word. Neha Narayan, 17 and a senior at West Windsor-Plainsboro High School North in New Jersey, has been closely following the negative interest rate debate. "What I think is interesting about negative interest rates is how they've had such varying levels of success," says Neha, a competitor in the High School Fed Challenge, where teams analyze current economic conditions and recommend a course for monetary policy. "If we look at somewhere like Japan, we can see how detrimental the impacts of negative rates have been and how they've actually contributed to slowing down the economy even more. On the other hand, the Eurozone, after facing hard times and a sluggish recovery post-crisis, has seen a decent amount of rebound owing in part to their negative rates as well as the rounds of Quantitative Easing that have been implemented. Whether that's directly due to the negative interest rates or other actions taken by the European Central Bank, though, is more unclear, which is why I think they're a risky option for the U.S."
Related Links
Conversation Starters
What is a negative interest rate?
What does Peter Conti-Brown mean when he says, "We simply don't know how markets in the world's largest economy would respond to this new world."?
How does Neha Narayan feel about negative interest rates? Do you agree with her assessment or do you have a differing opinion?