Educator Toolkit: Impact Investing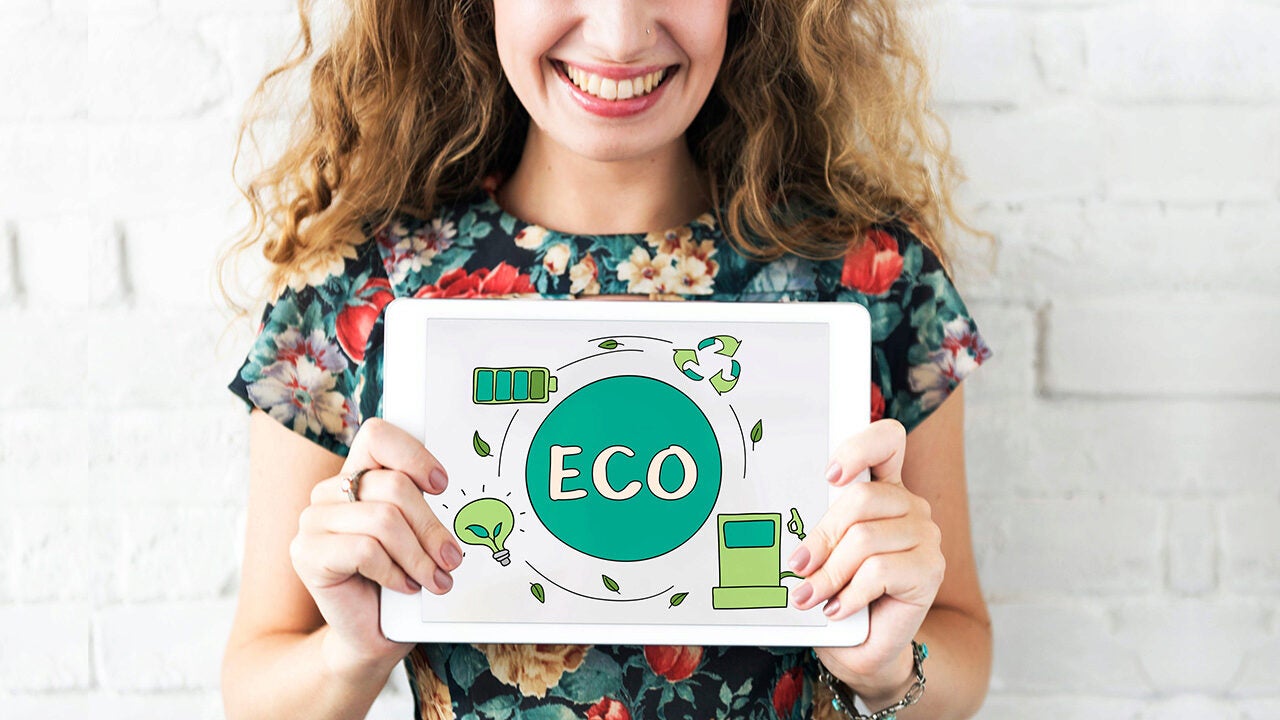 Why This Matters Now
Generation Z wants to help the world. Born between 1995 and 2012, this technology-driven group finds it easy to take up social causes at the touch of a button, and many are problem-solvers who want to make the planet more sustainable for the future. So, it stands to reason that members of this up-and-coming generation will be looking at their financial decisions through an influential lens – as impact investors. Impact investing is when people invest their money while also taking environmental and social factors into consideration. They want to generate a financial return that builds their wealth, and they want to build up society and the environment at the same time. In recent years – from 2014 to 2016 – sustainable, responsible and impact investing (SRI) assets have grown 33% to nearly $9 trillion in the United States, according to the U.S. Forum for Sustainable and Responsible Investment (USSIF). Making an environmental and social impact is becoming the standard rather than the exception when investors are deciding where to put their money.
Resources
Article
Investing with Purpose
Encourage your students to begin thinking about what it means to "do good and do well" with their money. What is impact investing? What are the trends? What are examples of companies that appeal to impact investors? This KWHS article is a great starting point (possibly combined with a basic lesson in investing), and using all the other resources in the Teaching Tools sidebar accompanying the article, including related links, conversation starters and related KWHS Stories, you have numerous resources at your fingertips to deepen the financial discussion. Throughout the article, Wharton management professor Keith Weigelt introduces readers through brief videos to related business vocabulary, like socially responsible investing. These terms are highlighted in the article text. Perhaps one of the most powerful related resources with this article is the comment section. The thread features teens from around the world taking the "Investing with Purpose" conversation to new levels with well-formulated arguments and insights. Your students can log in and share their reflections!
Lesson Plan
What Is an Investment?
Most high school-age students have little-to-no experience with the stock market. At the most basic of financial-literacy levels, students need to understand that saving and investing are two different things. With investing, you are putting your money away for a defined period of time, like savings, but the money is at risk. And ideally, through your analysis, you can figure out ways to get enhanced returns without risking too much. The purpose of this lesson is to provide students with a foundation in the fundamental concepts of investing. After this lesson, students should be able to provide a definition of both "investing" and "investments." Furthermore, students should be able to list different types of investment opportunities, and compare those opportunities in terms of individual risks and rewards. The scenarios on the linked "Risk and Reward" worksheet introduce the concept of risk in a fun and engaging way.
Hands-on Learning
Now that your students understand some fundamentals, it's time to play! The annual KWHS Investment Competition is a free, online, English language-based investment simulation for high school students and educators. Competing in teams of four to nine, students learn teamwork, communication, risk, diversification, company analysis, industry analysis and investing. The competition begins with a case study that stars Jack Abraham. Jack is a young, successful, rich entrepreneur who needs a strong team of asset managers to build his wealth. Students compete for Jack's business by developing a unique and sound investment strategy to help his money grow, all the while building sound financial knowledge that will last a lifetime. Wharton's OTIS online trading platform allows students to place trades in a real-world environment. Two of our 2018 regional competitions are already in motion. Registration for the Region 3 contest, which includes the Americas, Europe, Africa and Oceana, kicks off on December 11, and trading starts on January 8, 2018. Interested? Visit the KWHS competition page and get all the details, including an extensive collection of lesson plans, articles, learning outcomes and more to help you guide your students throughout the competition. Impact investing may very well be the strategy that your teams choose to follow – all the way to the Grand Finale at Wharton on May 5, 2018.
Video Glossary
Provide an extra layer of learning for your students with our video glossary. Here, Wharton professors define terms: Shareholder, Social Impact, Socially Responsible Investing and Stock.
KWHS Quote of the Month
"Investors seek to attain capital returns, but they can only do that if the underlying value of the company increases, and in today's age, companies who are behaving ethically and stimulating positive social change are the companies that investors want to get in on." – Samir Bhalla, Canadian International School, Singapore