A Teen from the United Arab Emirates Considers a New Era of Taxation
Saqer Al Nuaimi, 16, is a high school student from Abu Dhabi, the capital city of the United Arab Emirates or UAE, a country on the Persian Gulf. He attends the International School of Choueifat – Al Ain, where he is head of the student life organization. Saqer was recently accepted to the University of Pennsylvania's College of Arts & Sciences, where he plans to pursue a major in politics, philosophy and economics. He'll be taking a gap year to complete mandatory military service before attending Penn. Last summer, Saqer participated in the KWHS Global Young Leaders Academy at Wharton to explore his interest in business and economics. This fall, he reached out to KWHS with an idea to write a personal essay about taxation, something his country has never had – until now.
On January 1, 2018, governments in the UAE and Saudi Arabia introduced the first-ever value-added tax (VAT), a tax on goods and services that consumers must pay at the time of purchase. Other gulf nations, including Bahrain, Kuwait, Oman and Qatar, have delayed introducing the tax until 2019. The International Monetary Fund, an organization that oversees the global financial system, has repeatedly urged the gulf region to diversify their revenues away from oil. Analysts project that the UAE and Saudi Arabia could raise as much as $21 billion in 2018 from the new VAT tax. The UAE finance ministry has said that money will be used "for infrastructure development … (to) upgrade public services … and boost UAE economy competitiveness." The VAT is a significant change for the gulf region, which has always provided complete financial support and incentives for its citizens. It also has important implications for one of the world's wealthiest regions, which is a destination for big spenders. Dubai, the UAE's largest city, boasts the world's biggest mall, The Dubai Mall, and is reportedly still building new ones.
In his essay, Saqer provides a snapshot of the spending habits of the UAE and surrounding gulf nations and the changing attitudes in the region's new era of financial awareness.
The opening of the Louvre Abu Dhabi museum in November 2017 was a jewel in the United Arab Emirates' crown. When it comes to high-profile destinations and events, the UAE already has bragging rights. Consider Burj Khalifa, the tallest tower in the world; the Palm Islands; the World Islands; Dubai Expo 2020; Dubai Mall; Sheikh Zayed Grand Mosque; and Yas Formula 1 Circuit, among many other wonders of human inventiveness. All these are a tribute to the UAE's culture and opulence. But while my country may have a reputation for lavish lifestyles, residents are just now starting to get used to a jolting financial reality – taxation.
A Culture of Materialism
To understand our changing relationship with money, you need some context. The UAE, founded 46 years ago, is a member of the Gulf Cooperation Council (GCC), an organization of the oil-rich, culturally related Arab Gulf states. The UAE, and the rest of the GCC nations, have been among the very few countries in the world that have levied no taxes – no income tax, no value-added taxes, no corporate tax. Citizens and residents alike have, for decades, reveled in the freedom to use the entirety of their income on goods and services that are also not taxed. As an American journalist once wrote, it may as well be called a paradise.
And yet, as the famous Chinese yin-yang philosophy suggests, nothing comes without a downside. Years of generously high incomes and excessive monetary freedom have led to tremendous levels of consumerism – the purchase of goods and services in ever-increasing amounts – and the reflection of that culture into the lifestyle of the populace. It's not fair to say that it's a trend of the whole population. A large segment of the public has condemned unrestrained spending, but it has been rising at an alarming rate, especially within my younger generation. Seeing teenagers rushing after new smart phones, accessories, fashion collections, PlayStation/PC games each successive season has become quite the norm, and even some unrestrained adults pursue extravagance. Materialism has infected a wide faction of the youth, along with its "rush and buy everything new" lifestyle.
That is, until a few years ago when reality struck. The 2015 oil crash sent oil prices spiraling downwards. Even though the earlier 2008 global financial crisis had hit international markets badly, the governments of the GCC managed to escape relatively unscathed because of their oil wealth. But the oil crash affected the main, and most vital, source of revenue for these nations. It quite literally "hammered Arab economies" as the 2015 headlines proclaimed.
Such dynamic changes, and the onset of a budget deficit, prompted a change in fiscal policy – the government's tools of taxation and government spending – that directly affected the demand and supply of goods and labor. The economies of the GCC have since entered recession, and mentalities have begun to change permanently. Part of that transformation in the UAE involves placing some of the fiscal responsibility to maintain a healthy economy for the first time on the residents of our rich nation.
As of January 1, 2018, the United Arab Emirates and Saudi Arabia have begun collecting a 5% value-added tax (VAT), a goods-and-services tax paid by the consumer at the time of purchase. A separate demerit goods tax on goods considered unhealthy to consumers (100% – 50% depending on good) was already implemented on October 1, 2017. Education tuition fees and other indispensables are exempted from the VAT. In the UAE, essential foods are now taxed.
I have been observing how my society has changed as a result of these economic setbacks and revolutionary new tax reform. Here's what I've discovered.
The effects of the recession have been felt in all households across the Emirates and the GCC, even the wealthiest. Although prices have been constantly increasing since 2008, they have not been accompanied by a rise in incomes this time. Many theaters have become a "no man's land", and countless civil engineers have been laid off – earning that profession a gloomy prospect and reputation. Individuals are clutching on to their purses, and many a business is struggling to make ends meet. In my family, I can witness how my father – a dermatologist – has been striving to maintain business revenue levels. Certainly, it is necessities that seem foremost on people's minds, not luxuries.
I recently went out shopping for groceries with my mother. I was appalled by the prices of essential goods. Prices of even the basics – such as milk, buttermilk, pastries, beef and fish, have almost doubled in the past few years. Even though we as a family tend to be unadventurous in spending and not irresponsible like many others, this made me think; what will happen to those – typically 15 – 25 year olds – who were enjoying reckless, uncontrolled spending sprees?
The answer is simple. They too are adjusting to this new, yet inevitable reality. The culture of consumerism has slowly been eroding, with greater emphasis on financial awareness. They are starting to understand that old proverb – money does not grow on trees.
A new mindset is also on the horizon. While most of us have been accustomed to government pampering and munificence, through things like free health care, education, land, and housing loans, people are now starting to understand that a more appropriate, "give and take" relationship in the long run is more sustainable for our society.
The government is leading several initiatives to eradicate consumerism and build healthier economic activity. For example, 2017 was designated the "Year of Charity," following the vision of the UAE's founder, Sheikh Zayed bin Sultan, and his well-known saying: "Wealth is not money. Wealth lies in the people. This is where true power lies, the power we value. This is what has convinced us to direct all our resources to build the individual." Although lavishness may still persist in a portion of society, the UAE is ranked as one of the most generous nations per capita and among donors of international development assistance.
In spite of its inconvenience, the people seem willing to pay for the VAT. Ultimately, it is one way to give back to the country that has nurtured them so generously. The general stance is the following: if it is going to benefit the community and the nation, by lessening the government budget deficit, then how can we object? After all, 5% is negligible by itself, let alone when compared to VATs ranging from 10% – 30% in the European Union, Australia, China, New Zealand, the Nordics, and other countries.
'Restrictions on What We Consume'
When I asked a few of my teenage classmates their opinions on the tax, the consensus was that they think it's a good idea. I suspect some young people in my region are still adjusting to this new culture of financial awareness – and fewer trips to the mall – but those around me do seem willing to appreciate the value of money in a new way. Here are a few of their thoughts about the tax:
"It will only be an addition of a few dirhams (UAE currency) per good; something that is, from one perspective, minor for a consumer. But what is assured is that the government will benefit immensely from it," said Saood Al Suwaidi.
"This tax is not the end of the world, but rather a beginning of a period of exponential growth of the country, through infrastructure improvement and GDP growth. It will be a point where we will have to alter our habits and place guidelines and restrictions on what we consume," said Ahmed Abdelaziz.
"I see it as a stride forward for the nation on an economic scale, as it will stabilize the economy, and promote a bigger sense of financial responsibility in the citizenry," noted Mohammed Al Romaithi.
"I will actually start taking into account whether I really need the item [I want to buy] or not, especially given the economic situation. You certainly wouldn't want to be throwing money left and right," admitted Ali Mekawy.
It is certain that the new tax structures are going to have long-term effects on the Gulf nations, their citizens and residents. If all goes well, spending habits will become wiser in judgment, and a new perspective of prioritization will replace rampant consumerism. Many citizens can see its benefits, even though it means they will have to pay more. I am hopeful that this signals a more financially aware, careful and educated generation.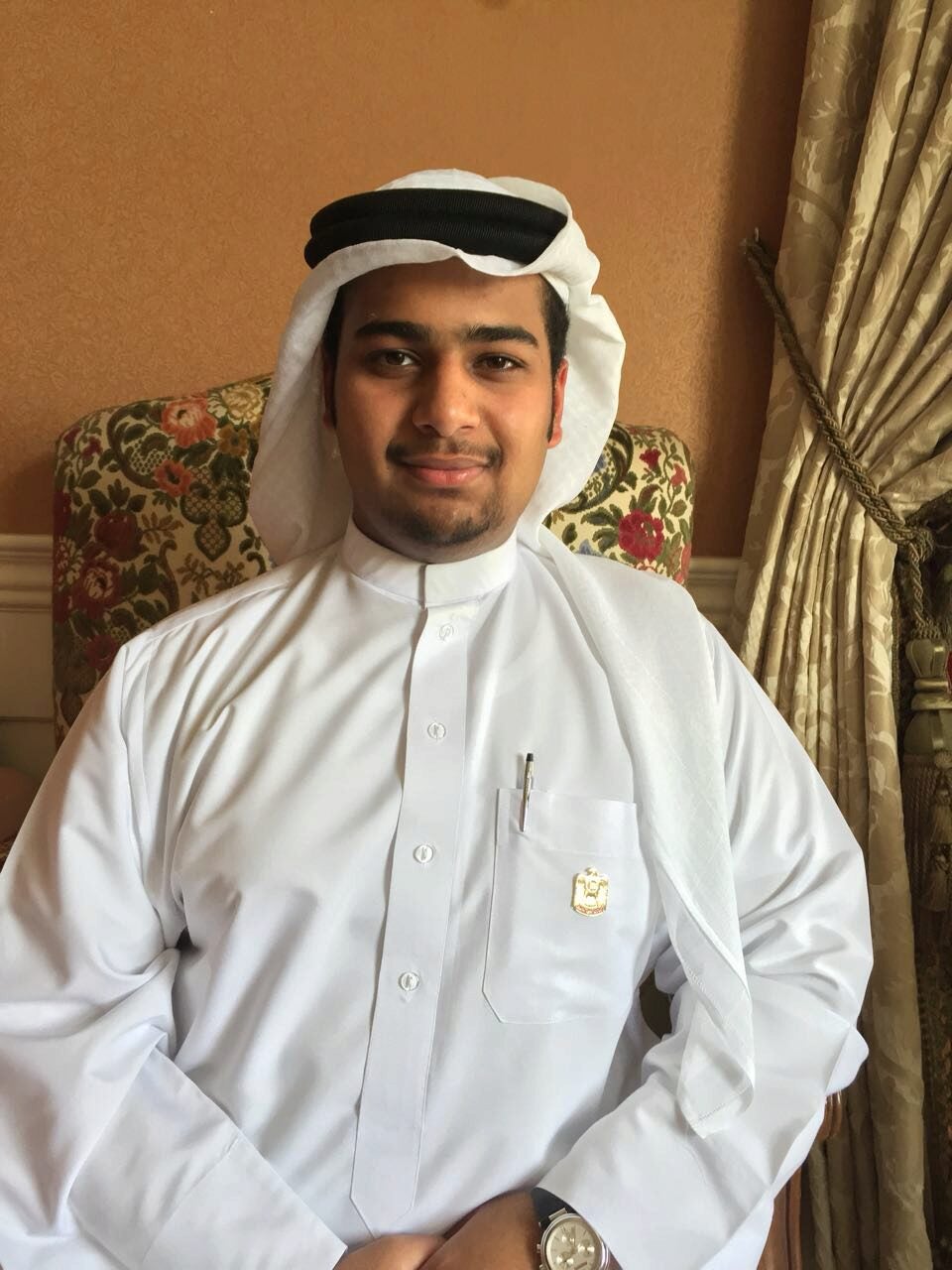 Related Links
Conversation Starters
Why are the UAE and Saudi Arabia introducing a VAT for the first time?
The UAE is a relatively young country. How would you describe its relationship to money, both on the government side and the consumer side?
One of Saqer's friends says that he sees the new VAT as "a stride forward for the nation on an economic scale." Why do you think he believes this?