A Teen Entrepreneur Ventures into Cyclist Safety and Product Sales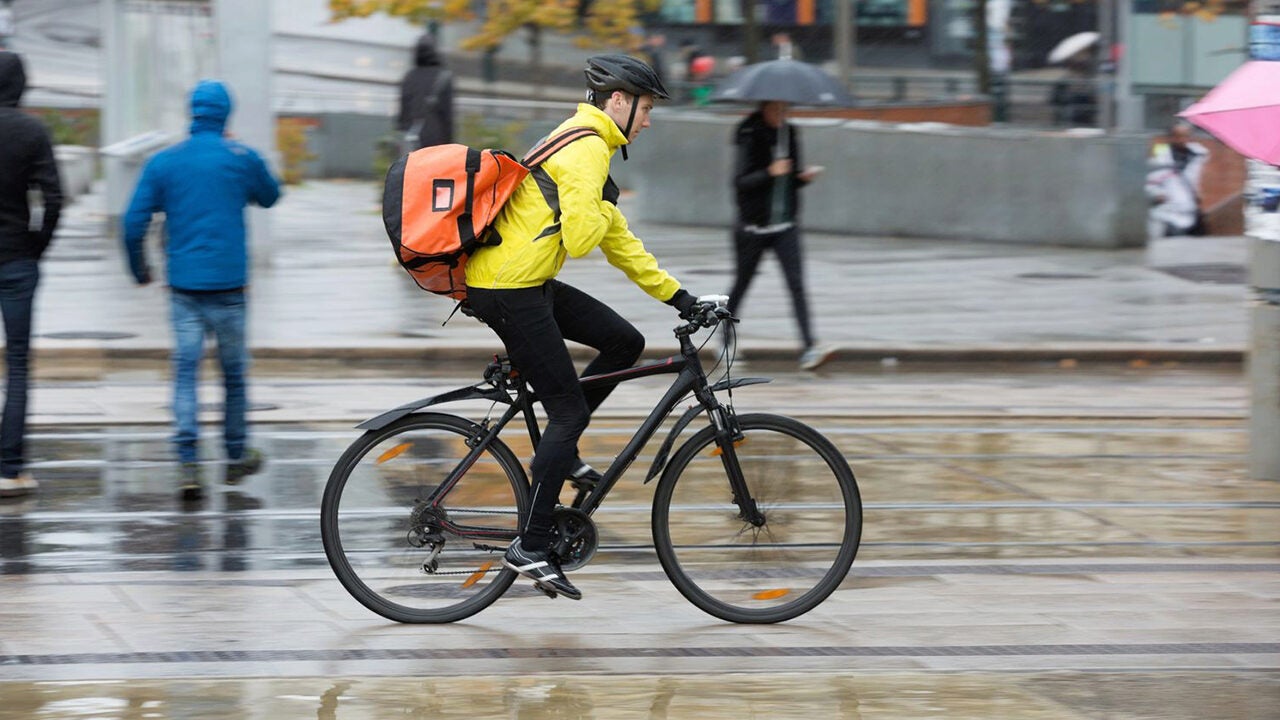 Megan Zhu, 17, is a high school senior at Victoria Park CI in North York Toronto, Ontario, Canada. Last year, Zhu and 26 other young entrepreneurs from her high school founded a company to address the issue of pedestrian and bicycle safety. Zhu submitted this essay as part of the KWHS Student Summer Essay Series to share her experiences, particularly about how to be successful selling a product that you design.
Some people, like my dad, were born public speakers. When I was little, I used to sit in the back of the classroom and listen to him lecture group after group of university students. He has a way with words that makes you want to buy into whatever he is talking about, whether it be a piece of jewelry or a simple teacup. I, however, like many others, have never took a particular liking to public speaking, especially when it came to doing a sales pitch. The fear of speaking in front of a crowd is one thing, but the fear of getting publicly rejected was what really kept me reluctant to step into a sales position. But as of last December, after a long talk with my parents, I made the decision to push my comfort zone and run as the vice president of sales at a business that I helped to start.
Ignight is a company founded and run under the IBM branch of the Junior Achievement Company program, which is dedicated to helping student entrepreneurs start their own businesses. The idea behind our company came to us during a brainstorming session, when one of our advisors walked in late and told us that he had been stuck in a major traffic jam on the road because a pedestrian had been hit by a vehicle. This sparked conversation and we soon decided to produce reflective armbands called LUMEN that would help tackle the issue of pedestrian and cyclist safety during the nighttime. We would call the business Ignight.
Learning from Failure
I thought things were going great in the beginning. We had a fully developed sales strategy and system ready to go, and the feedback on the sales training we designed for our company members was overwhelmingly positive.
The problems came when we actually began selling our product. We all went out confident with our first batch of armbands, but by the end of the second week of sales, only a few people were able to reach their sales targets. People seemed to embrace the concept and the motivation behind the product, but were reluctant to spend $12 on an armband. I realized that the sales team and I needed to sit down and assess the situation. In reality, things were not going well at all.
We boiled our failure down to one major factor — we were unsuccessful in grounding our vision in reality.
To be fair, we didn't develop our entire sales strategy based on the assumption that people would buy our product. We did conduct market research to understand what our potential customers wanted before we progressed with anything. However, not acknowledging the importance of market research at the time, we quickly glossed over the process, mostly consulting on the product with people we knew. So naturally, this gave us biased results. Also, when asking the questions we ignored one key thing: nobody would stand against a social initiative for pedestrian safety. But would they be willing to spend a significant amount of money on it? That was another story.
We ended up operating on the assumption that we had a large market for our product, when in reality the dogs weren't eating the dog food. Sales revolves around the customer, so the biggest lesson I could take away from this experience is to know your target audience inside and out before designing any sales strategy.
This approach also applied to the identification of our target market. Initially, we were hoping to target relatively wealthy people with an awareness of pedestrian safety – the type who would buy a safety gadget. The demographic that we had the most access to included students around our age — teenagers. If I consider my own spending habits, I'm not going to carry around $12 and spend it on a safety armband. The identification of a realistic target audience that your company will be able to reach is also essential to the success of a sales plan.
The last, and most important thing we forgot to account for were people's attitudes toward the issue of pedestrian safety. Unlike bullying or racism, road safety is not something captivating enough to grab a news headline, even though more than 1.2 million people are killed on the road every year. Traffic accidents have become so common that people have, in a way, become numb to the problem. In the end, we came to the conclusion that we needed to fundamentally educate people on the seriousness of the issue.
Meeting with the Ministry of Transportation
After this discovery, we made the decision to shift the focus of our sales strategy from pushing the product out to sell, to spreading the message behind LUMEN. Our new marketing and sales strategy revolved around the idea of "Improving pedestrian safety, one person at a time." Instead of selling the product, we sold the story, and it turns out, people were much more responsive to that. Furthermore, we shifted our sales target from individuals to large organizations that were concerned with road safety, sending emails out to many agencies in the area, including the Ministry of Transportation of Ontario.
Reality is not perfect, and it's never going to be what you imagined. It's so important to be able to change your strategy as you go, constantly tweaking the way you pitch your product based on the feedback you receive. In our case, this re-invention of our sales plan salvaged our company's financials and, ironically, matched our original mission more – which was to raise awareness of the under-addressed issue of pedestrian safety.
Soon after we sent out those targeted emails, we came upon the contact information for Lisa, a marketing planner at the Ministry of Transportation of Ontario. As the VP of sales, I was responsible for cold calling her and arranging a meeting between Ignight and MTO. I had never done anything like this before, and I was terrified that something would go wrong. After a training session with my mentors, I mustered up the courage to reach out to her. To my great surprise, she agreed to a meeting the following week.
My team and I immediately began working on the material we were going to present to Lisa during our conference. We did a lot of background research on the MTO, Lisa and key initiatives the organization was targeting, and designed a pitch tailored to those needs. After a few tireless days, under the guidance of my mentors, I took lead in this meeting that would decide the fate of our company.
The results were triumphant. During the meeting, we successfully convinced Lisa that Ignight would be a great way to address the issue of pedestrian safety – a key problem that the MTO had been targeting for years. We chose to narrow in on the fact that we were a student organization with close ties to the local youth communities. Because of that, we would be better suited to communicate with the younger generations that are not too receptive to government messages. In the end, Lisa agreed to partner with us through a government grant. With the help of the MTO, we were able to host a comprehensive social media campaign to raise awareness for pedestrian safety, publish a press release that featured a meeting with the MTO staff, and get a write-up in The Reckoner, a student-run newspaper.
This business venture of mine taught me a lot about what 'the real world' is like. It can be complicated and sometimes harsh, but it pushes you to grow as an individual. When I had to stand as the head of sales during a time of crisis and experience rejection from customers time and again, somewhere along the way my fear of sales melted away. While we had to liquidate Ignight after the 18-month Junior Achievement program ended, I decided to participate n the program again this year. Bring on the next sales pitch – I'm ready.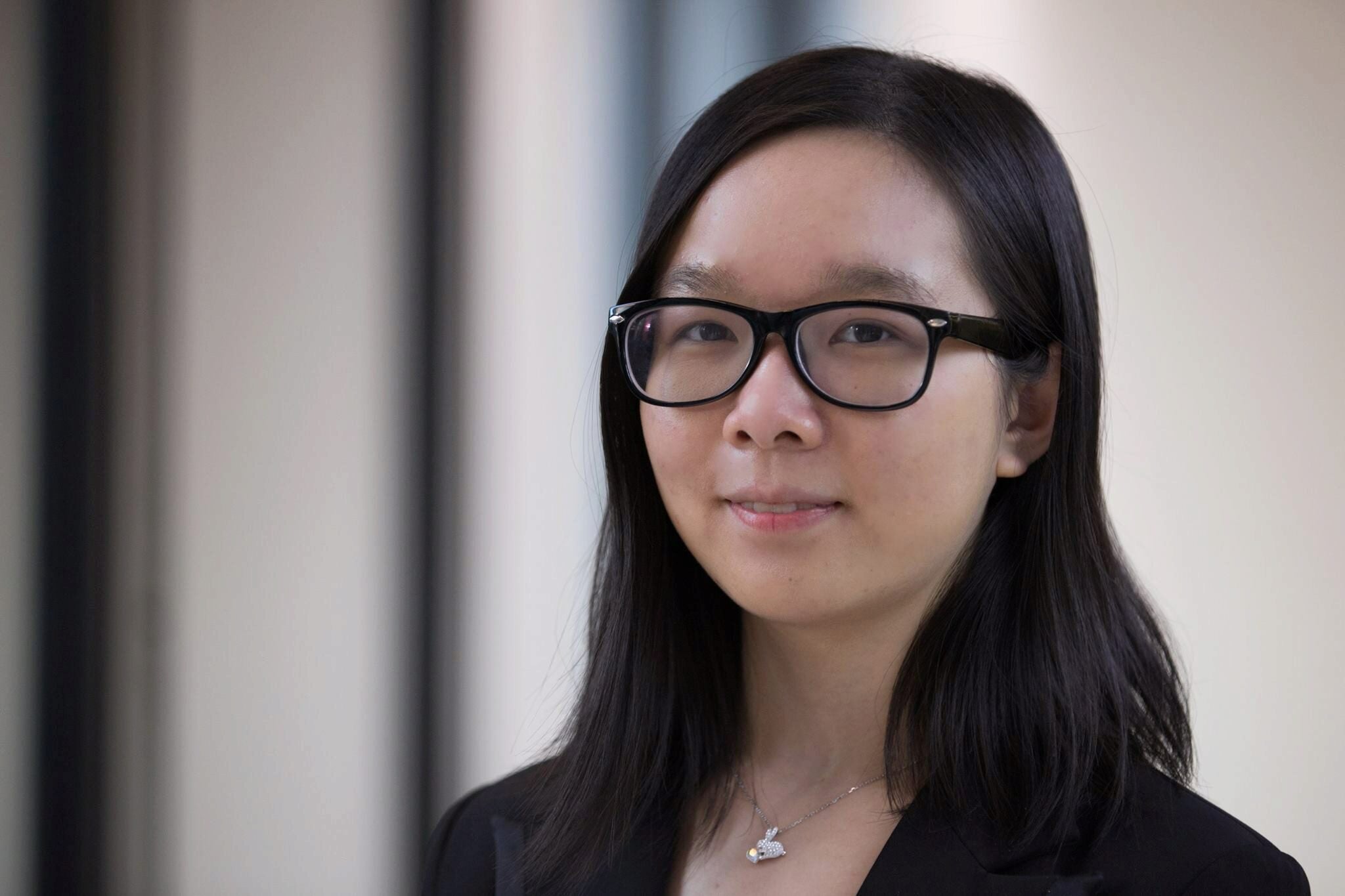 Related Links
Conversation Starters
What is Ignight?
Megan Zhu says, "The biggest lesson I could take away from this experience is to know your target audience inside and out before designing any sales strategy." What does she mean by this? How did Ignight get this wrong the first time?
How did Megan's Ignight team change its strategy? Why was the partnership with the Ministry of Transportation of Ontario an important part of the start-up company's success?