Disney CEO Bob Iger Lets Us In on the 'Magic' of His Corporate Leadership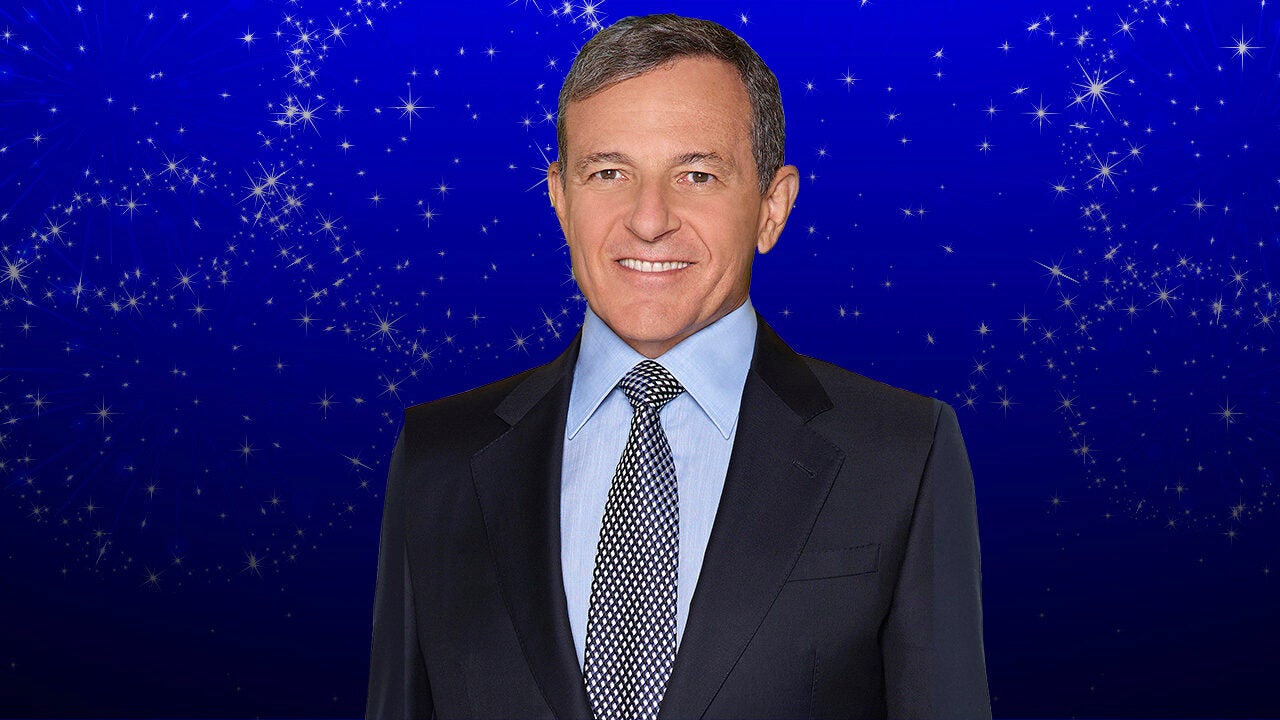 Robert Iger, former CEO of the Walt Disney Company, is considered one of the most respected executives in the corporate entertainment world (Oprah wants him to run for the job of U.S. president). He has spent 14 years managing what some consider to be the greatest media empire on earth, and 45 years in the entertainment business, starting as a production assistant with ABC, which was acquired by Disney in 1996. Iger worked his way up through several leadership positions before becoming Disney CEO in 2005.
In anticipation of his announced retirement in 2021, Iger published The Ride of a Lifetime: Lessons Learned from 15 Years as CEO of the Walt Disney Company. He has since been navigating the book promo circuit, stopping to chat with Oprah, Ellen and, of course, Wharton management professor Adam Grant, who interviewed Iger this week on the University of Pennsylvania campus for the McNulty Leadership Program Authors@Wharton speaker series.
Wharton Global Youth sat in on that interview and shares some career insight from a man who has learned a lot about life and leadership during his time "in the business of storytelling."
Lesson 1…on resilience. "I had a dream of becoming a network television anchorman back in the 1960s and 1970s, and I started as a weatherman in 1973. I quickly discovered that I wasn't as good as I needed to be to fulfill my dream, so I pivoted and went behind the camera instead of in front of the camera. I started as a $150-a-week production assistant at ABC… My first boss at ABC told me I was not promotable. It's complicated. He and I were on different sides of the fence when it came to integrity… I was 23 at the time. It was hard to dismiss what he said, but I also didn't want to believe it. I proved him wrong. I've always been realistic about my talent and my intelligence. I've never been a self-doubter and I've never worried that I would reach a point that I couldn't go further."
Lesson 2…on authenticity. In his book, Iger writes that truth and authenticity breed respect and trust. He says that he feels like the same person who showed up for work 45 years ago, and he stays true to his beliefs, even when they are tested. "I had a very hard time becoming CEO. I went through 15 interviews with the board of directors to get this job, and there were many hard tests. The hardest thing was I was following someone who was CEO of Disney for 21 years, Michael Eisner. He had a brilliant career and refounded the company in many ways…The last few years were really tough years for Disney both creatively and commercially. We had some real creative misses and we were not performing financially the way that Wall Street and the board of directors thought we should. In the process of interviewing me, having been his No. 2 for five of those years (COO), the board tried to bait me into being very critical of him. I was still working for him and he had been a mentor of mine in many ways. I simply refused to do that. And they kept pushing and pushing and pushing. They were trying to get me to make a case for myself by comparing me to him and I didn't want to do that. It would be disrespectful to him and I also felt it was irrelevant because it wasn't about the past, it was about the future. I kept trying to say to them: I don't want to say anything about the past because I can't do anything about it. But I'd be glad to talk about the direction that I want to take the company and where I believe the company needs to go. That took a lot of fortitude and persistence and a huge amount of patience."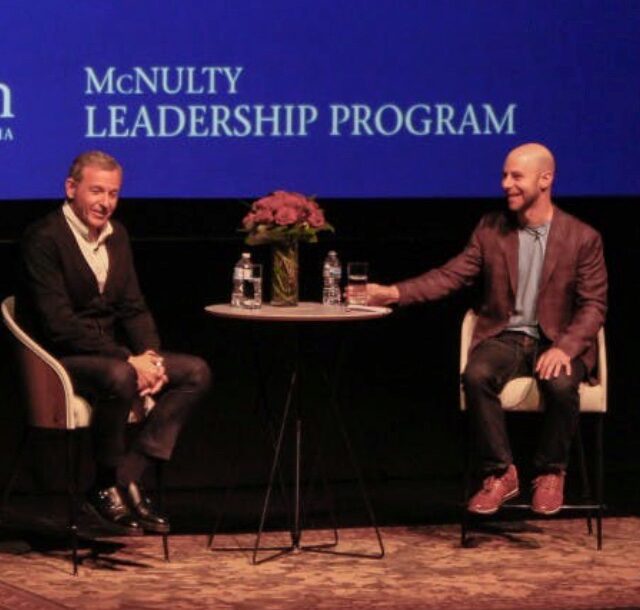 Lesson 3…on thoughtfulness. Iger considers thoughtfulness to be one of the most underrated elements of good leadership. It is the process of gaining knowledge, he writes, and it's about taking the time to develop informed opinions. This has helped him to set and stick with strategic priorities throughout Disney's many company acquisitions in the past 14 years, including Pixar, Marvel and Lucas Films. "When I got my job, I had to articulate to the board what our priorities were. I saw a world where technology was going to enable storytelling to proliferate. There would be much more of it and much more consumer choice. I believe that quality and brands matter more than ever… It was very important to me, going back to the high quality branded content in entertainment, that we revitalize the animation. That gave birth to Tangled and Zootopia and Big Hero 6, Moana and Frozen…the stories we were telling were from the directors' hearts and minds…not a push-down from the producers or even the management."
Lesson 4…on focus. Iger believes it's critical to allocate time, energy and resources to the strategies, problems and projects that are of the highest importance. In today's competitive entertainment landscape, one such decision has involved taking on Amazon, Netflix and the proliferation of video on-demand streaming subscription services. Disney+ – with programming from Marvel, Pixar, Star Wars, Disney and National Geographic – launches November 12. "Direct-to-consumer digital platforms for movies and television are the future. They are serving audiences around the world the way they want to be served. It's imperative that we go into that space, and we are with Disney+…Our goal is to create a one-stop shopping for library and original product under those brands. Because of the brands and the stories we tell under those brand umbrellas, it differentiates our brand from Apple, Amazon, Netflix and anyone else. We don't see it as competing directly because of the brand proposition of the service we're bringing out."
Lesson 5…on courage. The foundation of risk-taking is courage, and true innovation happens when people have courage, says Iger, who draws inspiration from Disney founder, Walt Disney. "He had real guts. He never let fear or the sense that something was going to be incredibly difficult to achieve get in the way of reaching high or reaching far. That happened a number of times. The first animated feature film ever made, Snow White, took him four years to make, building Disneyland in 1955 and betting a company on it in terms of cost, marrying animation and live action in the mid-60s with Mary Poppins. Don't be fearful."
Lesson 6…on curiosity. Iger writes that the path to innovation begins with curiosity. He assesses this quality in future leaders. "I love curiosity, which is something I find you can discover in a person pretty easily in even a brief conversation by asking sometimes trivial questions. Have you traveled anywhere lately? Have you read any good books? What foods are you interested in? Curious people have an energy to create, have an energy to innovate — to discover new places, new people and try something new. That's really valuable."
Lesson 7…on creativity. Iger prioritizes investing enough time and money into the creative process, even if it takes longer than expected. "We've tried not to let typical commerce issues interfere with creativity. Of course we pay a lot of attention to the company's bottom line, but creativity should trump that. I happen to believe that greatness in creativity always takes care of everything… In creativity, there's inevitable failure. You believe in the creator, the execution, but you don't know 100%. You have to figure out how to process that. Don't wallow in the failure. And don't live in fear of failure when you're trying to create things."
Lesson 8…on power. "If you're in the role for a long time and you're successful, you accumulate a lot of power. I think it's a bad word mostly. You can get a lot done and be extremely effective if the power of your voice and your opinion is easily heard and implemented. That's mostly good, but it can also be bad. It means people cower in front of you. They don't want to put up dissent. They perceive you to have so much power, which comes from experience, success and confidence. There's a danger to that. I've articulated that very dynamic to the people who work for me asking them, begging them, to call me out. If I've been dismissive of their ideas or by virtue of my success and my tenure and the power that I've accumulated, I've become autocratic, dictatorial and close-minded to a diversity of opinion… Being atop a company that is so well known, the power of my voice is so much greater than it ever was and sometimes than I ever expect it to be. Because of that, I've become more aware of what my voice either means or the effect it can have on people. I'm much more careful with how I use it, either when I say something or what I say or how I say it."
Lesson 9…on ambition. "I hate when someone says play it safe, be careful, don't stand out. That's just ridiculous. There's a way to express yourself, particularly at lower-level positions, so the people have an idea of who you are and what you stand for, without being obnoxious. I like ambitious people as long as their ambition does not get too far ahead of opportunity. Ambition is also critical to someone for taking next steps, having the guts to take on more responsibility, trying new things and propelling themselves forward. You're not going to be propelled by anyone but yourself, and that takes ambition."
Related Links
Conversation Starters
Draw parallels between courage, curiosity and ambition. How are these three leadership traits connected?
What is your favorite Disney animated film and why? What would you want Robert Iger to know about your consumer perspective on the Disney brand if you had a chance to tell him?
Robert Iger says, "I happen to believe that greatness in creativity always takes care of everything." What does he mean by that?