Future Goals: Embracing Neurodiversity at Work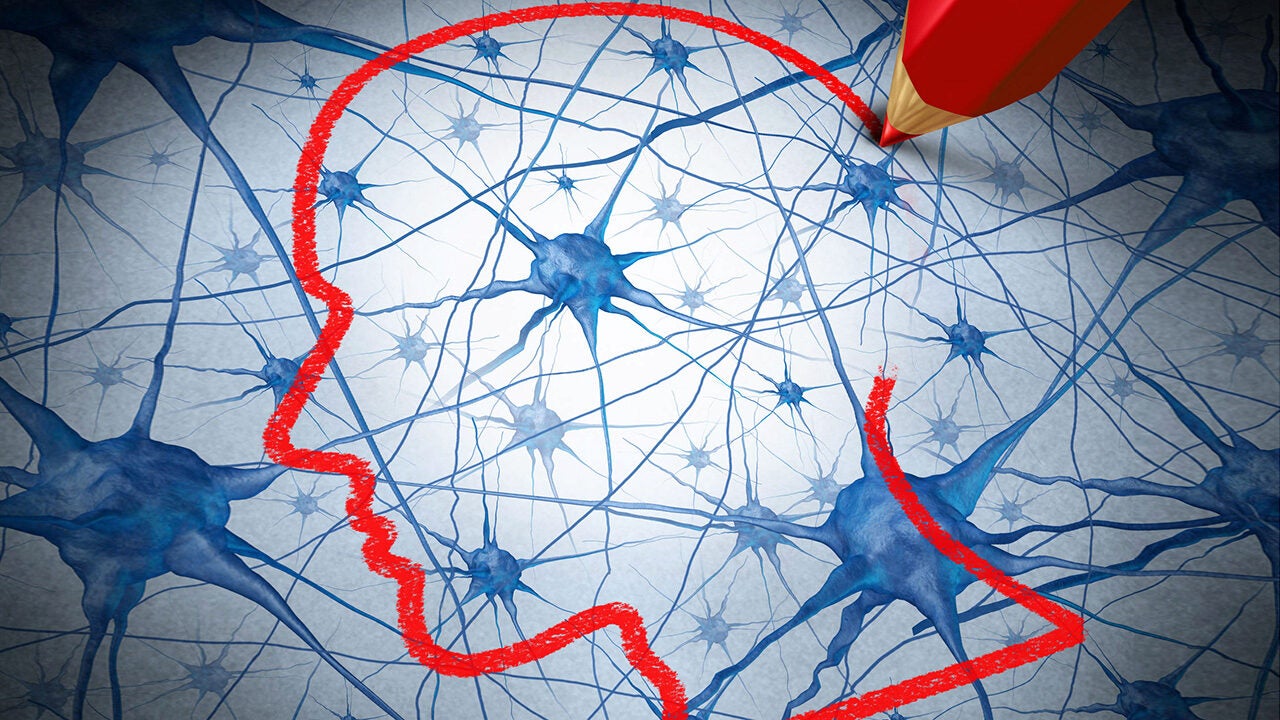 When Georgia Tech business major Daniel Lee first met fellow student Kurt Vogel, he wasn't sure how to deal with him.
Vogel, a 26-year-old from Decatur, Georgia, was born with a birth defect in the brain that causes intellectual disabilities. As his campus peer mentor, Lee began spending time with Vogel — and a lifelong friendship blossomed. It's a relationship that has changed the way Lee treats people with different neuro capabilities. "I would try and coddle them, speak slower, like your usual stereotypical behaviors. Hanging out with Kurt made me realize how stupid I was," Lee told the Atlanta Journal-Constitution. "The Kurt I got to know loves life. He is happy, cracks jokes and hanging out with him makes me happy. I see him figuring out so much in life."
Autism and Unemployment
Vogel is one of seven seniors graduating this month from Georgia Tech's first class for students with intellectual and developmental disabilities. The class, called EXCEL, is one of a growing number of programs at colleges and universities across the country designed to help people with disabilities get academic degrees and certificates that will boost their chances of finding jobs and living more fulfilling lives after high school, which is when long-term prospects often dwindle.
A total of 140 neuro-diverse students are enrolled in what's called inclusive post-secondary education at one of Georgia's public institutions, and their futures look bright. Among previous students in the programs, 75% of them are employed or continuing their education, according to the AJC. Programs like the one Vogel is a part of are important because the number of people with intellectual and developmental disabilities is rising. The Centers for Disease Control and Prevention estimates that about one in 59 children is diagnosed with autism spectrum disorder, and the odds are against them going to college and working. Nearly half of 25-year-olds with autism are unemployed, according to the CDC.
As the number of people diagnosed with autism grows, so does the recognition that those on the spectrum can make valuable contributions to the workplace. Many companies are now hiring more individuals on the spectrum because they understand that autistic adults can be valuable employees, and neurodiversity can be beneficial to the workplace. According to Popcorn for the People, a program that is part of the nonprofit Let's Work for Good and supports employment for adults with autism, Ernst & Young, Ford and Microsoft are among those big-name companies with autism-hiring programs.
Hiring people on the spectrum requires a lot of support and training, often starting in high school. Many high school students with autism receive job training in their school districts beginning around age 17. Through the Individuals with Disabilities Education Act law, those public-school services end at age 21. From there, students who aren't enrolled in a specialized post-secondary education program, are either ready to enter the workforce or continue their training in various ways.
The reality is that it can take extra time to become job-ready. "People with developmental disabilities tend to have significant anxiety. That anxiety can lead to disruptions in the typical workday, to the point where work can't continue," said Tony Lesenskyj, founder of We Make, a nonprofit in Pennington, N.J., that aims to help people with developmental disabilities find jobs by nurturing hands-on skills and full-day shift work. In an article with the local Community News, Lesenskyj noted that landing real-world employment for young people like his 20-year-old son, who is autistic, can be very challenging.
"Since the diagnostic criteria for autism have changed, we now include more people under that umbrella term than ever before." — Paul Shattuck
Improving these workforce opportunities, say the experts, requires a shift in thinking. Advocates for people with intellectual and developmental disabilities are championing the idea of inclusive employment that extends to neurodiversity. It's really not that hard to be more inclusive, said Wharton management professor Peter Cappelli. The first step is to get rid of an "us versus them" mentality or a sense of "other," and to get more comfortable around people who may process information or communicate differently than you do. Companies "may think there are a lot of accommodations required, but typically, the accommodations are pretty trivial," Cappelli said in an interview with our sister site, Knowledge@Wharton. "The complication they've got is [other people] just feel uncomfortable around them. And the heart of that seems to be, frankly, the perception that people with disabilities are uncomfortable or in pain or struggling."
About 70,000 teenagers with autism enter adulthood each year, according to Drexel University health management and policy professor Paul Shattuck. That translates to roughly 700,000 adults over the next 10 years who need jobs. "It's big news," Shattuck told K@W. "Twenty years ago when I started in this field, autism was a condition that few people had heard of unless they had seen the movie Rain Man. But since the diagnostic criteria for autism have changed, we now include more people under that umbrella term than ever before."
Shattuck, who is director of the Life Course Outcomes Research Program at the A.J. Drexel Autism Institute, said he often tries to reframe the ideas around disabilities so that employers and co-workers see their differently-abled counterparts as equals, not objects of pity or sympathy. He said such conversations help everyone connect the dots and move past the stigmas. For example, people with autism often have repetitive physical behaviors, such as rocking back and forth, which may be off-putting to co-workers. But those co-workers must understand that repetitive movement is a form of fidgeting, a way of self-soothing the same kind of anxiety that everyone feels from time to time.
"We're all human beings. We all have dreams to pursue and contributions to make," Shattuck said. "Fundamentally, these conversations are about unleashing human potential and creating robust communities that are the kinds of communities and the kinds of workplaces that we all want to be a part of."
'What It Means to Be Human'
Shattuck thinks it's "an exciting time" as more private-sector companies and public-sector agencies adopt initiatives to hire people on the autism spectrum. But hiring people with intellectual and developmental disabilities is not something to do out of a sense of guilt or kindness, the professors emphasized. They want everyone, especially employers, to understand the deep benefits of having a diverse workforce. "This is not a charity act to do something nice for a person with autism; this is about having a more inclusive workforce because we value diversity in our society," Shattuck said. "It's about connecting with your customers."
Vogel, who graduates April 27, already has a full-time job at the Center for Leadership in Disability at Georgia State University and will start in an administrative role. He told the AJC that he values the opportunity to attend college and be like any other student.
"It's relationships and interacting with people," he said. "Ultimately, I think that's what it means to be human."
Related Links
Conversation Starters
Gen Z is often credited for being the most inclusive group of humans ever to exist on the planet. It's the generation that lives the principles of "no friend left behind." When you enter the workforce, you will encounter a much greater amount of diversity than your parents or grandparents did. Would you feel comfortable working with differently-abled people? Do you believe that your neuro-diverse co-workers should be held to the same performance standards as everyone else? Why or why not?
Are you neuro-diverse? Have you been employed in a company or nonprofit? Sign in to KWHS and share your story in the comment section of this article.
This article alludes to the fact that hiring someone with autism might require a shift in thinking on the part of the employer, not just about inclusivity but also adopting new ideas about individual productive. What do you think needs to happen for more people on the autism spectrum to find meaningful employment?