Educator Toolkit: Tariffs and Trade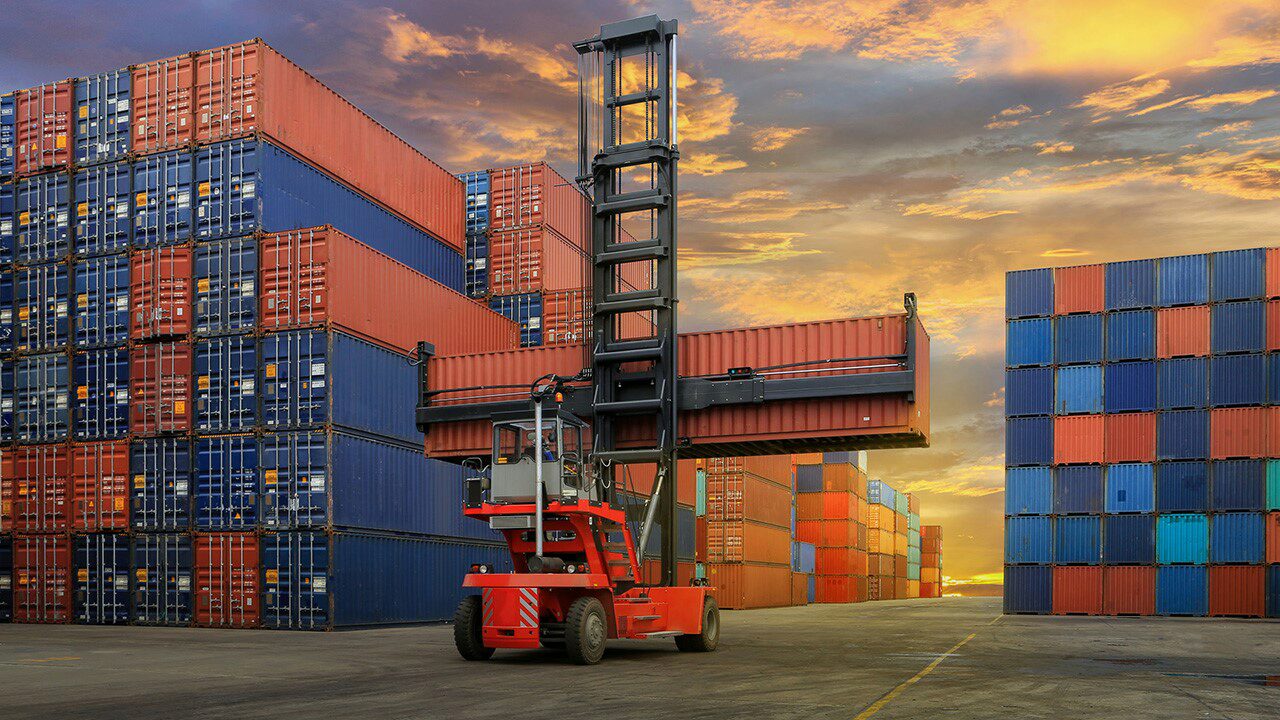 Why This Matters Now
The escalating U.S.-China trade war has been dominating the headlines – with good reason. Last week, China said it planned to raise tariffs (government taxes on imports and exports) on $60 billion of U.S. goods as retaliation for U.S. President Donald Trump's previous move to hike tariffs on $200 billion of Chinese goods. As each country makes its latest move, the fallout continues, for businesses and the U.S. stock market. Amid trade-war tumult, the Dow Jones Industrial Average plunged more than 600 points in a day, the worst one-day drop since January. As our snarky friends at The Morning Brew business newsletter put it, "trade fears went from Scary Movie 3 to Insidious."
Students need to be up on current events, even those that are changing daily, if not hourly. Equally as important is their understanding of how trade contributes to economies and how business health is connected to the trade and tariff infrastructure. While teens are buying and using a lot of these products, they often don't know their international footprint. Trade, says Wharton professor Ann Harrison, is when a company in your country "sells goods outside its borders or buys goods that come from somewhere else. iPhones are manufactured outside the U.S. To get them here, we need to bring them in, which is an import. When we sell goods, that's an export."
Trade wars like the one happening between China and the U.S. deeply impact businesses and industries in a variety of ways, forcing them to pay higher prices, lose overseas customers and market share. U.S., agriculture, for instance, has taken a big hit.
Farmers in the Midwest are reportedly losing a lot of sleep these days as they worry that their crops will rot for a second year because the Chinese businesses that they supply can no longer afford to buy their goods due to increased tariffs. Millions of Chinese consumers, who once bought about 60% of American agriculture exports, have stopped buying their products. "The U.S. farmer has been affected by the tariffs for a number of years through many different administrations, from things as simple as increased prices on over-the-counter parts at the dealership, due to shipping tariffs and importation cost, to reduced commodity prices," says Scott Ashby, 17 and a junior at Carroll Jr. Sr. High School in Carroll County, Indiana. Ashby is a third-generation grain farmer. "Farmers have taken a hit through it all. A majority of the farmers have…found another sources of constant income to subsidize the high expenses and lower incomes of current agriculture."
Resources
Article
Inside the Economic Warfare Involving Tariffs and Trade
The discussion around tariffs and trade wars has been building for the past several years. President Trump believes that the U.S. has been "ripped off by other countries" for years on trade, and he has held those countries responsible for America's trade-deficit woes. A trade deficit is when a country's imports exceed its exports. In other words, the U.S. buys way more from the rest of the world than it sells.
Last week, amid the China-U.S. trade-war escalation, the U.S. reached a deal with Canada and Mexico to lift steel and aluminum tariffs. This reminded us of our KWHS article featuring 18-year-old Emilé McKinney, a member of the Swan Lake First nation indigenous people of Manitoba, Canada, who makes and sells cone-shaped metal jingles that adorn traditional First Nations powwow dresses. Through her entrepreneurial experiences feeling the impact of U.S. tariffs, students learn about the fundamentals of tariffs and trade and explore how trade wars are transforming the economic landscape.
Lesson Plan
Doing Business in China
Tariffs aside, companies of any significant scale will tell you that they can't afford not to be in China. With a population of 1.42 billion, it is a huge market. Students will begin this lesson with an introduction to China and the Chinese economy. Then, they will read and/or listen to two K@W articles about working in the Chinese market and use the information to create brochures that present the opportunities, challenges and recommendations for doing business in China. Students will then use these brochures to provide consultancy to a firm that is trying to enter the Chinese market.
Hands-on Learning
Today's trade war has two distinct scenarios: Chinese goods subject to U.S. tariffs, and the flip side, which involves imposed tariffs on U.S. goods sold in China. These government-imposed taxes can have a personal-finance impact on consumers. When President Trump increased tariffs on $200 billion worth of Chinese goods in May, 2019, it impacted a reported 5,745 Chinese goods, everything from minerals to food to clothing. When China retaliated a few days later with its own tariffs, a total of 5,140 U.S. products were subject to additional taxes. This impacted everything from liquefied natural gas to frozen vegetables and cosmetics.
This vast list of affected goods gives students a great opportunity to drill down into the economic impact of tariffs.
Using resources like this Business Insider article and this Politico article, ask students to select a product affected by tariffs, research what it is and how it is feeling the effects of the escalating trade war, and then present to the class. The Office of the United States Trade Representative also has a long list, which you can find here. Pork, almonds, smartphones, electronics – what is the hit to these products and the businesses that depend on them? How will the tariffs affect our wallets as buyers and consumers of goods?
Video Glossary
Provide an extra layer of learning for your students with our video glossary. Here, Wharton professors define terms: Tariff, International Trade, Importing and Exporting.
KWHS Quote of the Month
"Farmers are struggling. Big time. In the beginning the idea that we would get better prices and deals for our exported goods was something that many farmers in my area believed could be a good thing. At this point, though, farmers are losing hope." – Makenna Green, 18, recent graduate of Arthur Lovington Atwood Hammond High School, Illinois