Round 4 of Our Comment & Win Contest Belongs to the Future Business Leaders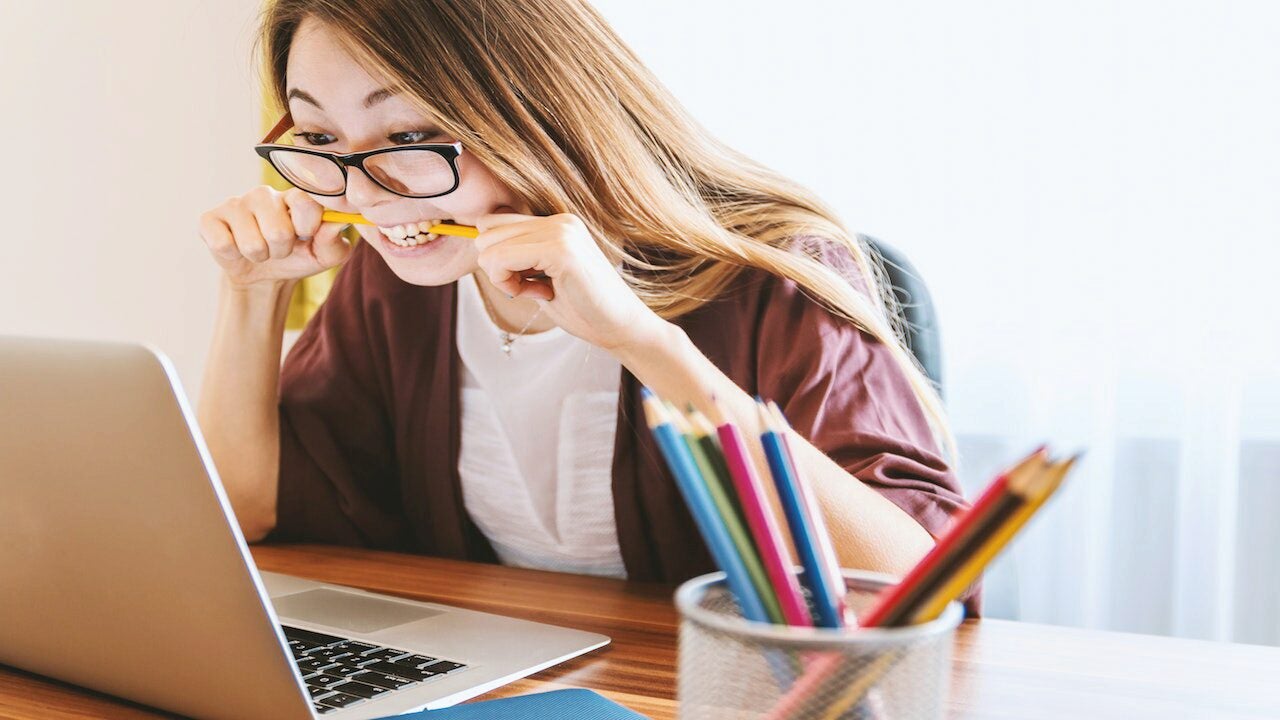 Dear 2021 Commenters,
After a summer of listening to your voices, we are convinced that you will indeed change the world!
The 2021 Wharton Global Youth Program Comment & Win contest showcased your impressive and often persuasive critical thinking skills, reflective listening abilities, storytelling chops and innovative ideas. Our team has thoroughly enjoyed reading all your thoughtful and provocative comments since this season's competition kicked off on June 7.
The Best of Round 4
Our first order of business is to announce the winners of Round 4, which ran from July 26 to August 13. The round's "Future Business Leaders" theme encouraged high school-aged commenters to select any Global Youth article, video or podcast that explored emerging business trends and use the comment section to reflect on that trend. In addition to the insight in the article, we wanted you to think about the implications of the larger theme and what that means for you and for the world. After reflecting on the content, how could you add value and connection to this discussion as a future business leader and a member of Generation Z? (The Wharton Global Youth Future of the Business World online course inspired this theme).
More than 60 people in Round 4 joined this year's hundreds-strong chorus of commenters, expressing both a curiosity for exploring different facets of the business world, as well as a deep responsibility for tackling the challenges that plague our planet and boardrooms.
"It is up to us to change the status quo as we are the ones who have the most at stake," said Vincent Y. in his comment about impact investing on the Wharton Youth article Investing with Purpose. "It is up to us to stand up to unsustainable and unethical companies and support corporations that are helping solve the problems we face as a society."
Your comments of the past few weeks were infused with the power of passion and personal commitment. The winner of Round 4 2021 is Hexuan W., 16 and a rising junior at the Governor's Academy in Massachusetts, U.S. Hexuan, who participated in all four rounds this summer and scored superlative and honorable mention honors in two of them, finished strong with her comment on the article Hollywood and Pro Football Brands Respond to the Dialogue on Diversity.
Hexuan expressed a cogent and concise point of view and connection to the Diversity, Equity and Inclusion content (we loved her sticker fundraiser and details about her social media presence), while also referring back often to the original text to underscore her argument and storytelling. The best comments are well-written, and also build with intent upon the points in the article. We learned a lot from your perspective, Hexuan!
"My involvement in the Comment & Win contest was a major catalyst in sparking my intellectual curiosity for finance and investing."— Aneesh S., Winner of Our First Comment & Win in 2017
Through our partnership with Wharton School Press, Hexuan will get to choose from among several business and leadership e-books written by Wharton and University of Pennsylvania faculty.
With that, we'd like to shout out several Round 4 Superlatives that stood out for their quality and content relating to a theme:
Most Likely to Pursue Data-driven Problem-solving: Hongji K., a sophomore at Yongsan International School in Seoul, South Korea (and first-time commenter), for her comment and related environmental field work and research on Discovering the Power of Data to Predict Forest Fires.
Most Inspiring Personal Story: Hojun L., a senior at Faith Bible Christian School in Oregon, U.S. (and first-time commenter), for his comment about the personal transformative power of social media on the article You're on Mute: Inside the Online Video Communications Market.
Best Blend of Brilliance and Humor: Caroline G., a senior at the Head-Royce School in California, U.S., for her clever comment on the article The Allure of Artificial Intelligence.
Most Compelling Storytelling with Coins and Credit: Jullea P., a sophomore from Oakwood High School in California, U.S., for her comment on Where Do You Stand on the Cash Debate?
Most Likely to Embrace 'Economic Circularity': Max G., a high school student from Phillips Andover Academy in Massachusetts, U.S. and a participant in the Wharton Business Leadership Academy this summer, for his comment on The Low-carbon Economy Is a High Global Priority. 
Best Example of Gen Z's Humanity and Empathy: Soeun K. of Tabor Academy in Massachusetts, U.S., (and first-time commenter) for her comment on Where Do You Stand on the Cash Debate?
The 2021 Grand Prize
Drumroll, please. It's time to announce this year's Grand Prize winner, a strong and persuasive voice in the 2021 Comment & Win contest since her reflections first appeared with the words "The lack of ethicality in major corporations is a significant problem globally" in a comment thread about business and the environment at 8:11 p.m. ET on June 18, 2021.
Congratulations to Claire L., our 2021 Comment & Win Grand Prize Winner!
Claire, 16 and a senior at John L. Miller Great Neck North High School in New York, U.S., added deep value to each round of this year's Comment & Win discussion, beginning with her championing of the carbon tax on Exploring the Balance Between Business and the Environment, which won her a Round 1 superlative; her first-place win in Round 2 with her response to Claire S. on the 2020 article Take 5: The Economic Impact of the Coronavirus (her response to Dhiya on the interview with Jordan Williams was also strong); her Round 3 honorable mention win for the provocative comment on CEO Alex Poscente Unveils Her Plan for an Augmented Reality App; and her articulate perspective on climate change in Round 4 on the article The Global Climate Strike and How Business Is Responding in the Face of Activism.
Great job, Claire! You will be receiving a care package of fun Wharton Global Youth Program swag.
We would also like to recognize several other commenters from our 2021 Comment & Win, all of whom shared their remarkable ideas and opinions in most (if not all) of the rounds this summer. They are (in no particular order): Caroline G., Andrey L., Emily C., Avinash T., Mehtaab B., Jason S., Leo L., Tiffy L., Max G., Lisa Z., Jahnavi R., Hexuan W., Vincent Y., Valerie N., Desmond N., Emily H., Raymond L., Phoenix C., Xinyuan W., Alfred S., Richard L., Phalguni M., Dhiya J. and Raymond L. You can find direct links to many of their compelling comments in our reports from Round 1, Round 2 and Round 3.
And that's a wrap on a fantastic 2021 Comment & Win. In honor of the contest's fifth year in business, we checked in with our very first Grand Prize Winner from 2017, Aneesh S.
Aneesh is currently entering his final year at the University of Miami with a math and business analytics dual-degree. This past summer he interned in the Global Markets Division of UBS Investment Bank in New York City and plans on pursuing a full-time career in financial services and banking when he graduates. "My involvement in the Comment & Win contest was a major catalyst in sparking my intellectual curiosity for finance and investing," says Aneesh. "It was a major confidence boost for me, and led me to discover the true power of my voice."
Until next time — keep on commenting in all you do!