The Baker Retailing Center on What's in Style in the Shopping Business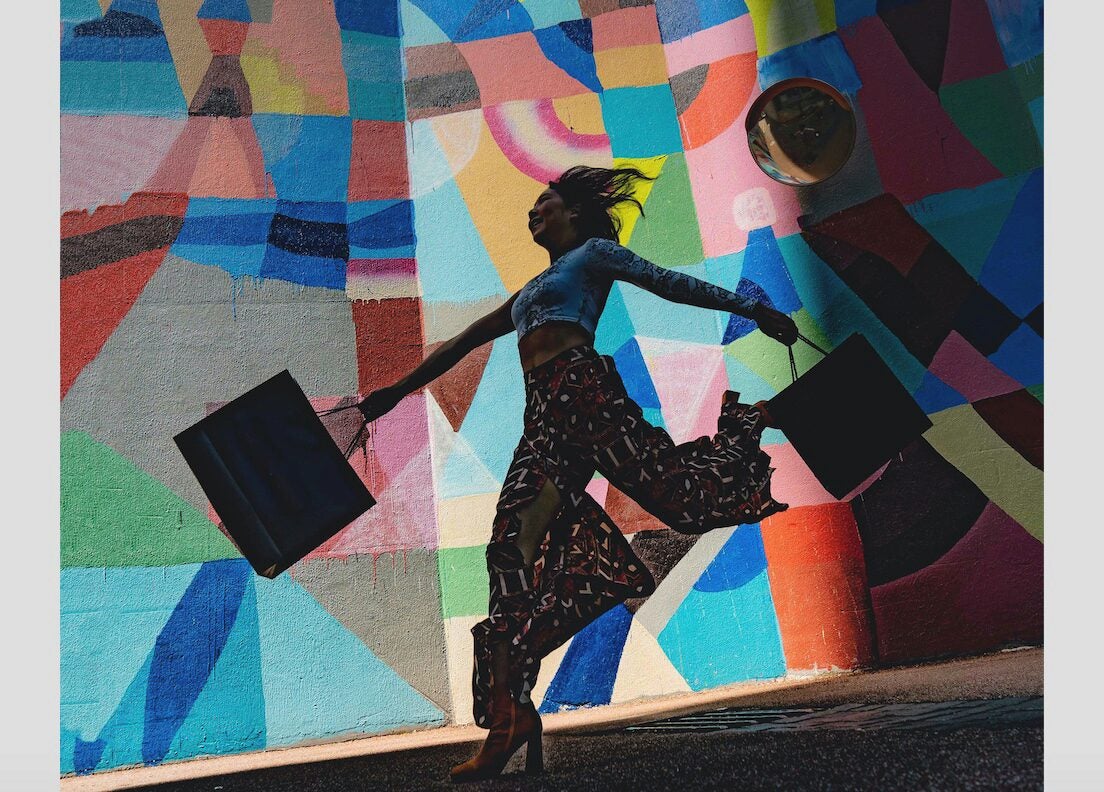 Wharton's Jay H. Baker Retailing Center, a retail think tank that supports the exchange of ideas, insights and research between the industry, Wharton School faculty and students, is always watching the latest trends. Mina Fader, managing director of the center, says, "The nice thing about retail is that everybody can relate to it." In other words, we are all consumers, from Zoomers to Boomers. And, in fact, the younger generations are having a powerful influence on the way retailers think and sell.
So, what's in vogue these days in an industry that is constantly changing? In her role as listener, observer and data devotee, here's Mina's top 5 list of retail business revolutions:
🛍️ Challenges. The retail industry is confronted with the worst supply chain troubles on record, inflation and labor shortages that affect the sales, prices and availability of products on the consumer side. A Baker Retailing Center study confirms that retail executives overwhelmingly agree supply chain woes will continue to impact the industry for years. Increased costs of goods and shipping often mean higher prices for shoppers.
🛍️ Technology. The COVID-19 pandemic hit the retail industry hard, and yet those companies who had already embraced technology (online stores!) were well positioned to thrive, especially during lockdown. The second piece to this is that physical stores are working hard to understand how they fit into this tech-driven shopping environment. "It's about understanding what the consumer is interested in and why he or she is driven to go to a store," says Mina. "People don't go to the store and work with the sales associate the same way they used to. Now the questions are: Where did the shoes come from? How were they made? Is it sustainable? What do you know about this brand? The customer experience has become much more important in the store environment, because a lot of people are going to the store to either gain more information and purchase it online, and/or they've done a lot of research online and they just want to touch and feel the product."
🛍️ Brand Ambassadors. Retail companies are calling on everyday social media influencers to authentically show off their styles. "If you have a certain style about you that matches the culture or the brand image, companies are directly instant messaging students and asking if they would like to be a brand ambassador," notes Mina. "It's amazing how many of our Penn students are mini-influencers who have a significant amount of followers, like Xiye Bastida."
🛍️ Individuality. The retail industry is embracing diversity in all ways, celebrating the Black Lives Matter movement, gender fluidity, and more. "The retail industry is trying to reach a broader group of people," says Mina. "This is a recognition from brands and the retail industry that not everybody is the same, or everybody is unique. Beauty is a good example. To have product that matches your skin tone and hair product specifically for your type of hair. You're seeing it across apparel and different areas."
🛍️ Purpose. The younger generations who care deeply about the environment, sustainability and social awareness (and are even willing to pay more for products that align with causes) are prompting all retailers to rethink their brands. It's a work in progress, says Mina. "These traditional organizations that have been around for a long time and this was not part of their DNA realize consumers care about this and so they should care about it. But then how do you bring it forward in an authentic matter so the consumer knows you're serious about it? Again, that authenticity is key." This extends to resale and rental, two important retail trends that are being driven by teens' and twentysomethings' passion for a circular economy – reusing and rewearing materials and products for as long as possible to keep them out of the landfills. Direct-to-consumer retailers like ThredUp are all about the thrifting – and even established retailers are getting into this thriving market.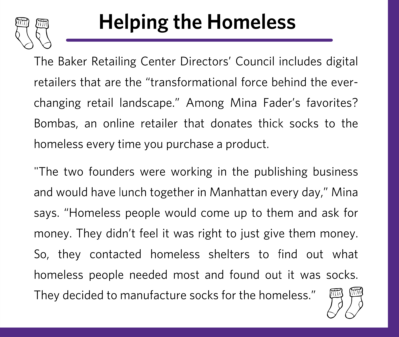 Conversation Starters
Do you know or follow any young brand ambassadors on social media? How did they get the job and do you feel what they're doing is authentic?
What's your favorite example of a retail brand embracing social purpose?
Describe your most recent experience shopping in a physical store? What was it like? Did you approach it like a showroom and then actually buy things online? How, if at all, did you engage with the salesperson?